The 10 Best Perfumes For Teens Who Want To Smell Divine
We only feature products that we hope you will love. We may earn a commission if you decide to make a purchase through our links, at no cost to you.
If you're after the best perfumes for teens, these 10 affordable, sweet fragrances are worth checking out.
Teenage girls can be difficult to buy gifts for. They are often very opinionated and particular about what they like and dislike, so it's important to know your teen well before you purchase the perfect perfume.
It can be tricky to find the right perfume because there is such a huge market out there and it is easy to get lost in all the options. If you are still trying to find the perfect teenage perfume for yourself or your family member, this list will help!
In our opinion, the best perfumes for teenage girls are usually ones that have fresh, floral or fruity notes. You also want something relatively long-lasting and, better still, a perfume that's a little on the sweet side.
So with all of this in mind, let's jump right into our list of the 10 best fragrances for teenage girls!

The Best Perfumes For Teen Girls
1. Ariana Grande Cloud Eau De Parfum
Ariana Grande is not only a well-loved singer, but she also has a fantastic fragrance line that is an absolute hit among young girls and women. One of the best-selling fragrances from her line is the Cloud Eau De Parfum, which is often compared to the immensely popular Baccarat Rouge 540 EDP by Maison Francis Kurkdjian. Of course, Ariana's perfume is a fraction of the price!
Cloud is a sweet gourmand scent that has a hint of floral notes but is mostly fruity. It has top notes of lavender, pear and bergamot; middle notes are whipped cream, praline, coconut and vanilla orchid; and at the base, musk and woody notes.
This makes the resulting scent very creamy, milky, floral, and coconutty with a lot of sweetness – just perfect for teens who love sweet perfumes without them being too overpowering or too heavy on their skin.
Cloud Eau de Parfum is ideally worn during winter and spring, but of course, it also works as a signature scent.
2. Marc Jacobs Daisy Eau So Sweet
While any perfume from Marc Jacobs' Daisy line would suit a teenager with its gorgeous bottles, we're particularly fond of the Daisy Love Eau So Sweet EDP edition. It's a playful and youthful perfume that mixes sweet gourmand notes with an unexpected freshness – perfect for teen girls.
At the opening of the fragrance, the fruity top notes of raspberry, blackberry, and bergamot create a fresh and fruity aroma that is bright and softly sweet. As the fragrance develops, the middle notes of daisy and jasmine add a floral heart to the scent, giving it a girly and romantic feel.
Finally, the base notes of sugar, musk, white iris, and woodsy notes provide a fluffy, sugary, cotton candy dry down – just delicious.
This perfume is best for casual and lighthearted occasions, and also makes a great signature scent to wear to high school. Its sweet and youthful scent is perfect for the carefree spirit of teenage girls and is sure to bring a smile to their faces.
3. Dior Miss Dior Absolutely Blooming Eau De Parfum
Dior's line of Miss Dior perfumes are classic and timeless, appreciated by women of all ages. In our opinion, Miss Dior Absolutely Blooming EDP is the best from the collection for girls in their teen years.
It's intensely floral, rosey and fruity, with no heavy notes weighing the fragrance down. The leading notes here are fruity raspberry, black currant and pomegranate, mixed with feminine rose at the heart of the fragrance. You'll also notice prominent peony at the middle, and delicate white musk at the base.
The result is a joyful floral medley that is so lovely that you won't want to stop spraying it over and over again.
4. Versace Bright Crystal Eau De Toilette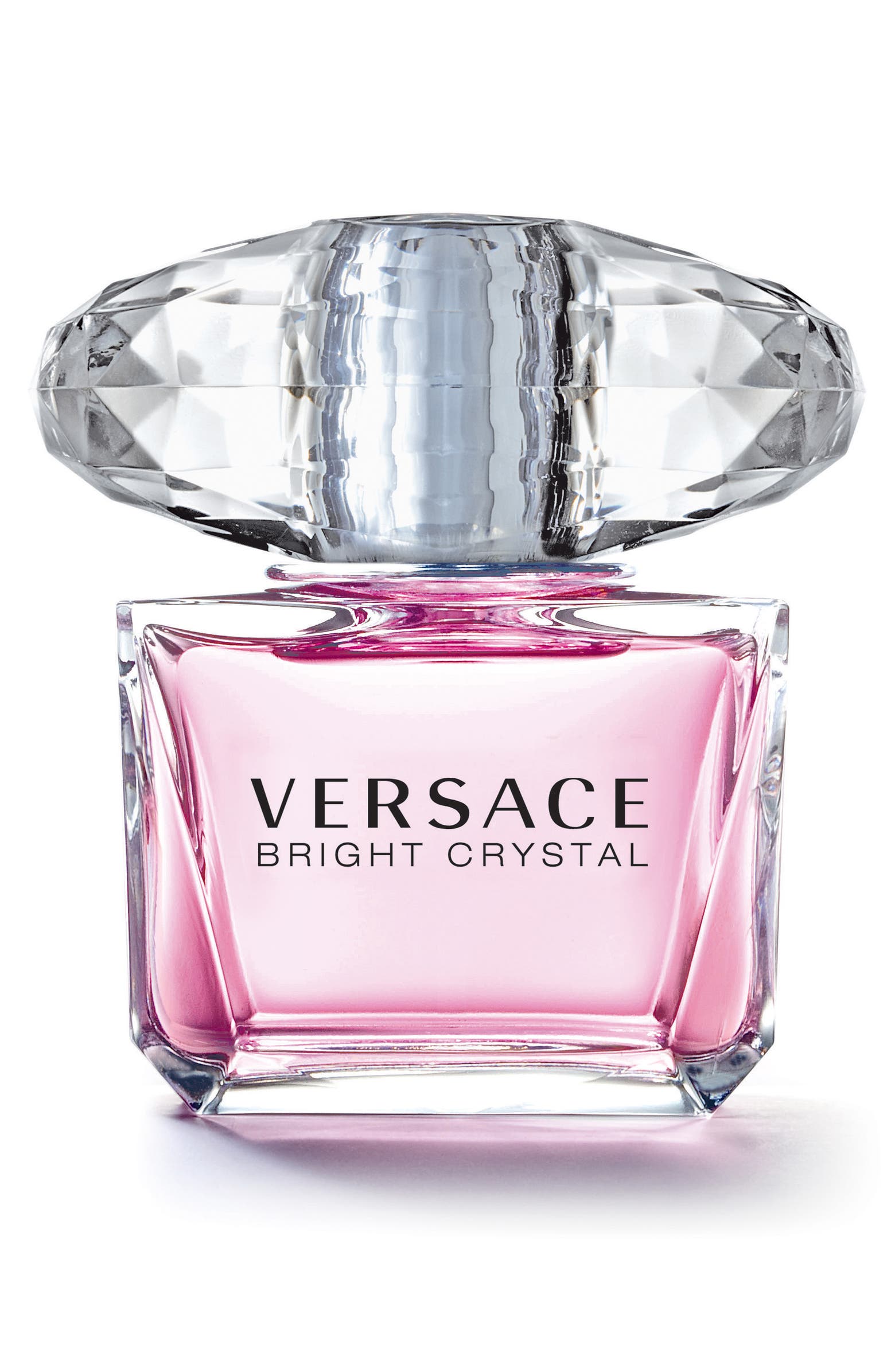 Versace Bright Crystal Eau de Toilette is a mixture of fresh, citrus and floral notes that is perfect for teenage girls who love peony scents. It is inspired by Donatella Versace's favorite floral fragrances, aiming to blend them together in a new, fresh way.
The opening of the perfume is a burst of fresh and juicy pomegranate combined with a bright and zesty yuzu and iced accord. The combination of these top notes creates an aquatic, bright and invigorating scent that then develops into a floral bouquet as the heart notes of magnolia, lotus flower, and peony come into play.
The middle and the top notes are the most prominent scents in this perfume, particularly the peony and citrusy yuzu notes, which are oh, so feminine and fresh. At the dry down, you'll also be able to catch base notes of vegetal amber, acajou, and musk, that provide a luxurious finish to the fragrance.
In terms of occasions, Versace Bright Crystal is best suited for daytime wear, especially during the warmer months of the year. As an eau de toilette, it's staying power is moderate, but you can always spray it on clothes to make it last longer.
5. Coach Dreams Eau De Parfum
The Coach Dreams Eau de Parfum is a light blend of floral and fruity notes that smells softly tropical, sweet and fresh, with top notes of pear, fruits, and juicy pineapple blending together to give off a wonderful whiff of paradise.
As the opening subsides, the scent transitions into notes of gardenia and cactus flower that help add to the slightly tropical feel of this perfume with their creamy character, while keeping it fresh at the same time.
The base notes include ambroxan, which adds a touch of amber, and woodsy notes that round up the perfume gorgeously. The result is a creamy blend of white flowers with fruits that any teen would love.
6. Ariana Grande R.E.M. Eau De Parfum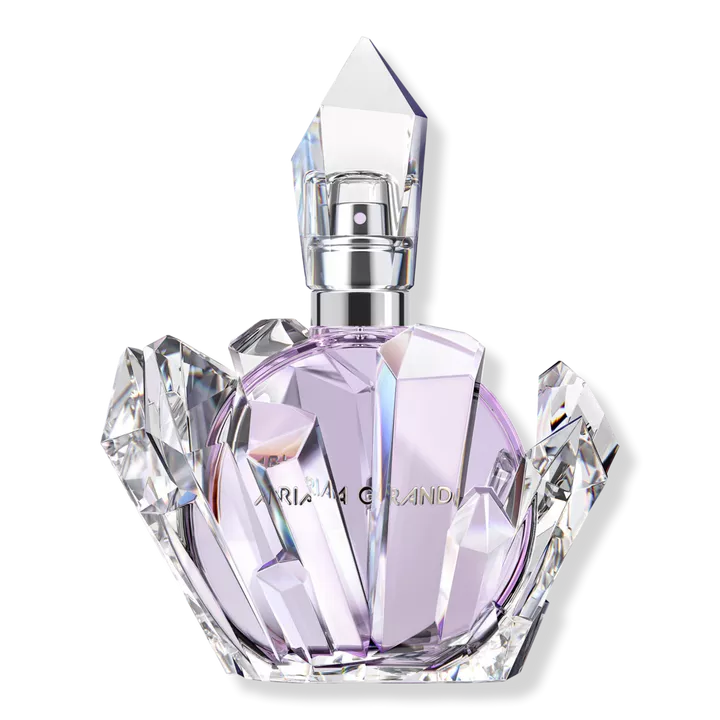 All of Ariana Grande's perfumes are relatively sweet and inexpensive, making them great purchases for teens and tweens, but the R.E.M. EDP perfume deserves its own spot on this list.
This is a youthful and playful scent that has a prominent lavender and musk notes, which, combined with its sweeter top notes of marshmallow, salted caramel, quince and fig make the overall scent experience very feminine, soft and smooth. While it does have a prominent marshmallow note, overall, the scent is slightly less sweet than other perfumes in Grande's collection.
R.E.M. is perfect for a variety of occasions, including casual days out with friends, school events, or even just for everyday wear. Its combination of sweet and fruity scents make it versatile enough to wear both during the day and in the evening.
7. Prada Paradoxe Eau De Parfum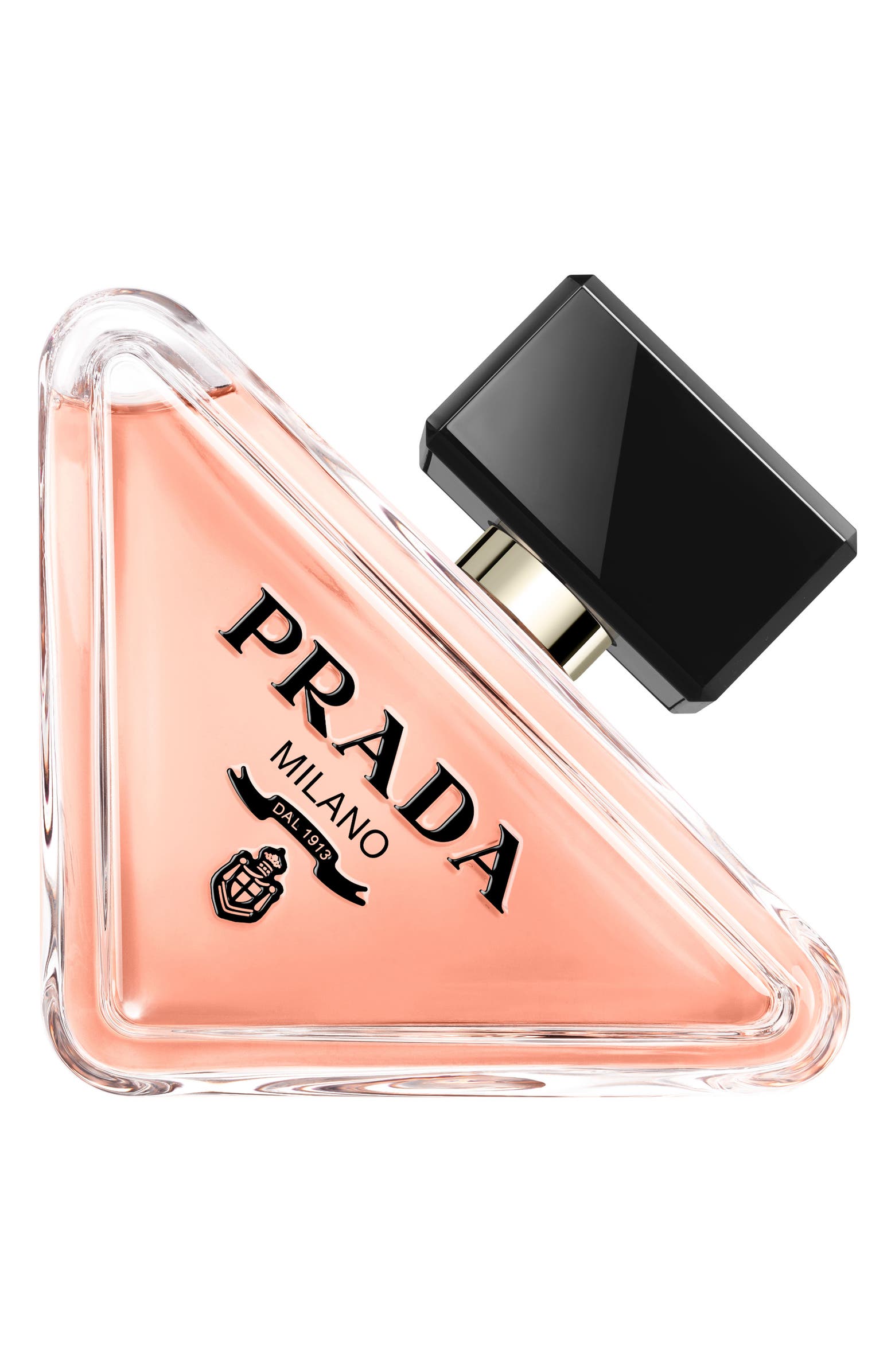 If the teen you're buying a perfume for loves following trends, Prada Paradoxe EDP may be the best option on this list. After all, this hugely popular perfume was advertised everywhere in 2022, and it continues to be a hit among younger women.
Like many popular fragrances of the moment, Paradoxe EDP is a bouquet of different white florals like orange blossom, neroli and jasmine that mix together beautifully, creating a familiar, soft and clean smell. It also has citrusy bergamot, tangerine and fruity pear in the opening, which add a nice uplifting touch.
While Paradoxe is definitely sweet thanks to its base notes of vanilla and benzoin, it's not a gourmand fragrance by any means. So, if you're looking for a white floral fragrance with just a touch of sweetness, this is the one.
8. Juicy Couture Viva La Juicy EAU De Parfum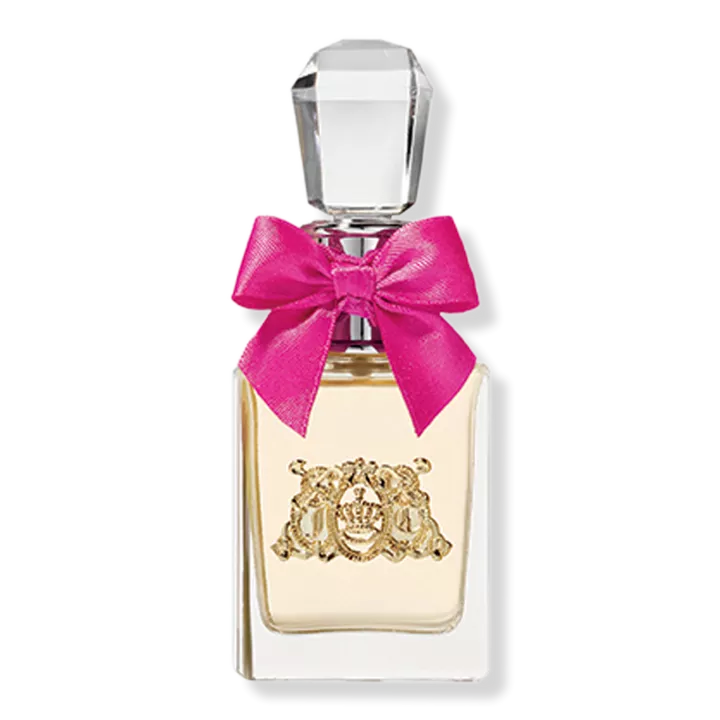 We all love Juicy Couture for their gorgeous Y2K velour tracksuits, and their perfumes definitely deserve a spot on any teen's vanity desk.
Viva La Juicy EDP is without a doubt the brand's best-loved perfume, bringing together sweet gourmand and floral notes that are quintessentially Juicy. It's inspired by late nights and dreamy mornings – perfect for the glamorous girl who is always the life of the party.
The most prominent notes in this scent are its sweet notes of caramel, praline, and creamy vanilla at its base, but you will also notice the fruity opening with wild berries and mandarin orange. At the heart of the fragrance lie a bouquet of white florals, including gardenia, honeysuckle and jasmine, which add a playful floral touch to this sensual scent.
The overall scent experience is very sweet and girly – a must for many young ladies.
9. Eilish By Billie Eilish Eau De Parfum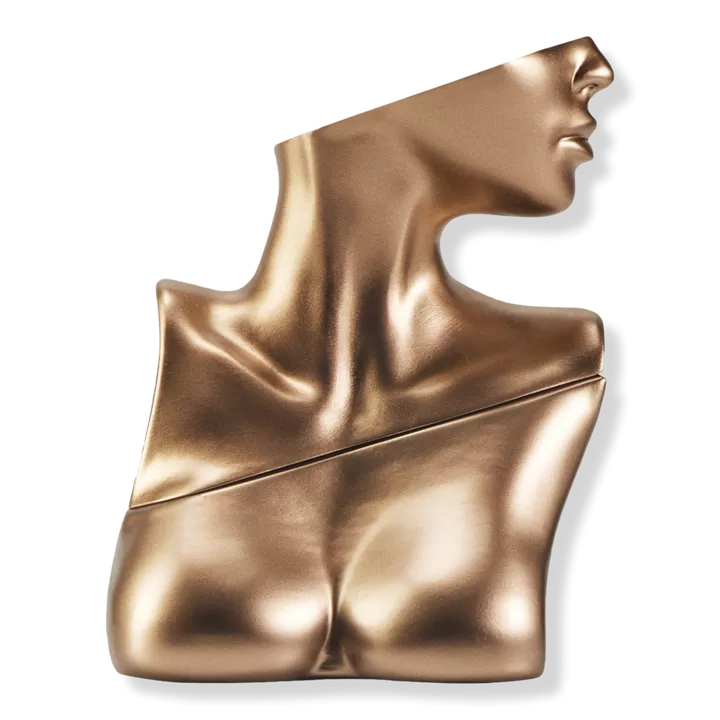 Billie Eilish's Eilish EDP is another incredibly popular celebrity fragrance that's not just yummy, but also looks like a work of art – it's perfect as a home decor item to display on your vanity.
As for its scent, Eilish is an opulent mix of sugar, spice and everything nice. The perfume's leading notes include creamy vanilla, sugared petals and cocoa, which don't come across sickly sweet, since they've been expertly blended with deeper notes of spices, sleek woods, tonka beans and warm musk, which give a warm, spicy amber backbone to the fragrance.
If the mix of sweet vanilla, hot chocolate and spices sounds like something you'd enjoy, Eilish EDP is an ideal choice.
10. Kayali Vanilla Royale Sugared Patchouli | 64 EDP
Kayali's Vanilla Royale Sugared Patchouli is the younger, sweeter sister to the brand's hyper-popular Vanilla | 28 fragrance. While both are excellent buys, we would recommend the former for young women and teens as it is a much sweeter scent.
What sets Vanilla Royale Sugared Patchouli | 64 apart from other fragrances on this list is its oud note, which contributes a distinct Arabian vibe that is present in all of Kayali's fragrances. Other notable, prominent notes include creme brulee, golden rum, brown sugar, and of course, vanilla absolute and patchouli.
Perhaps somewhat unexpectedly, you'll also find more sophisticated notes like leather and spices, which add a sutble contrast to the boozy gourmand notes that dominate the scent experience.
All in all, Vanilla Royale Sugared Patchouli | 64 is an intensely sweet, sugary perfume that has incredible lasting power but isn't overly girly. This fragrance is best for the older teen, who would enjoy a sweet, slightly boozy perfume that is a little grown up.
So there you have it, our 10 top perfumes for teenage girls! We hope you were able to find a new fragrance that fits your preference, whether that's a sweet perfume, a fresh fragrance, a fruity scent, or a floral perfume!
Get More Perfume Ideas
10 Best Le Labo Perfumes That Are Oh, So Unique
10 Best Guerlain Perfumes For A Classic & Timeless Scent
The 10 Best Armani Perfumes That Smell Incredible