10 Guerlain Perfumes For A Classic & Timeless Scent
We only feature products that we hope you will love. We may earn a commission if you decide to make a purchase through our links, at no cost to you.
Your fragrance collection is not complete without a Guerlain bottle or two. If you're looking for a new addition, check out our list of the 10 best Guerlain perfumes.
The house of Guerlain has been creating beautiful perfumes for women since 1828, making them one of the oldest perfume houses in the world.
Founded by Pierre-François Pascal Guerlain, the brand started as a perfumer to the rich and wealthy, even creating custom blends for Napoleon III and his wife Empress Eugénie, Queen Isabela II of Spain, and Queen Victoria of the United Kingdom.
The high-end fragrance house remained in the hands of the family until 1994 when it was acquired by luxury conglomerate LVMH.


Guerlain's iconic fragrances are considered some of the best in the world and they have a wide variety of classic and modern scents that any woman would love to wear on their skin. If you're looking for a new perfume, you've come to the right place – these 10 options from Guerlain are a great place to start.

1o Best Guerlain Perfumes For Women
1. Mon Guerlain Eau de Parfum
Sometimes described as the perfect wife scent, Mon Guerlain EDP is feminine, romantic and sophisticated.
Imagine a young mom who has her life together, arranging a floral bouquet in her stunning white home, with warm candles burning in the background as she waits for her handsome husband to return home – this is what she would smell like.
The most prominent notes in this perfume are warm vanilla and tonka bean, which are expertly mixed with relaxing lavender. You may also notice other florals in the background, like jasmine, rose, and especially iris, with hints of sweet licorice.
This fragrance is very different, but very likable at the same time. It's pretty and flirty, but not sexy, and almost impossible to dislike.
2. Shalimar Eau de Parfum
The world's most iconic perfumes are often those that have stood the test of time. Shalimar EDP by Guerlain is one such perfume, having been created in 1925 and still being produced today, albeit the formula has been changed to fit modern tastes.
Inspired by the love story of Emperor Shah Jahan and his wife, empress consort Mumtaz Mahal, for whom he built the Shalimar gardens and dedicated the Taj Mahal in India, Shalimar is an ode to the orient. In fact, Shalimar is the world's first oriental fragrance!
Its most prominent notes include sweet vanilla and resinous opoponax, which are darkened by smoky incense, leather and animalic notes at the base – these come through beautifully in the dry down. At the opening, you will also catch a whiff of citrus notes like bergamot and lemon, as well as a powdery iris at the heart, which gives the perfume a more feminine core.
All in all, Shalimar EDP leaves a voluptuous, spicy and incense-y scent trail that celebrates the taste of exotic, encouraging a sense of freedom and independence. As it is heavy, you're definitely getting bang for your buck – it has great lasting power.
3. Angelique Noire Eau de Parfum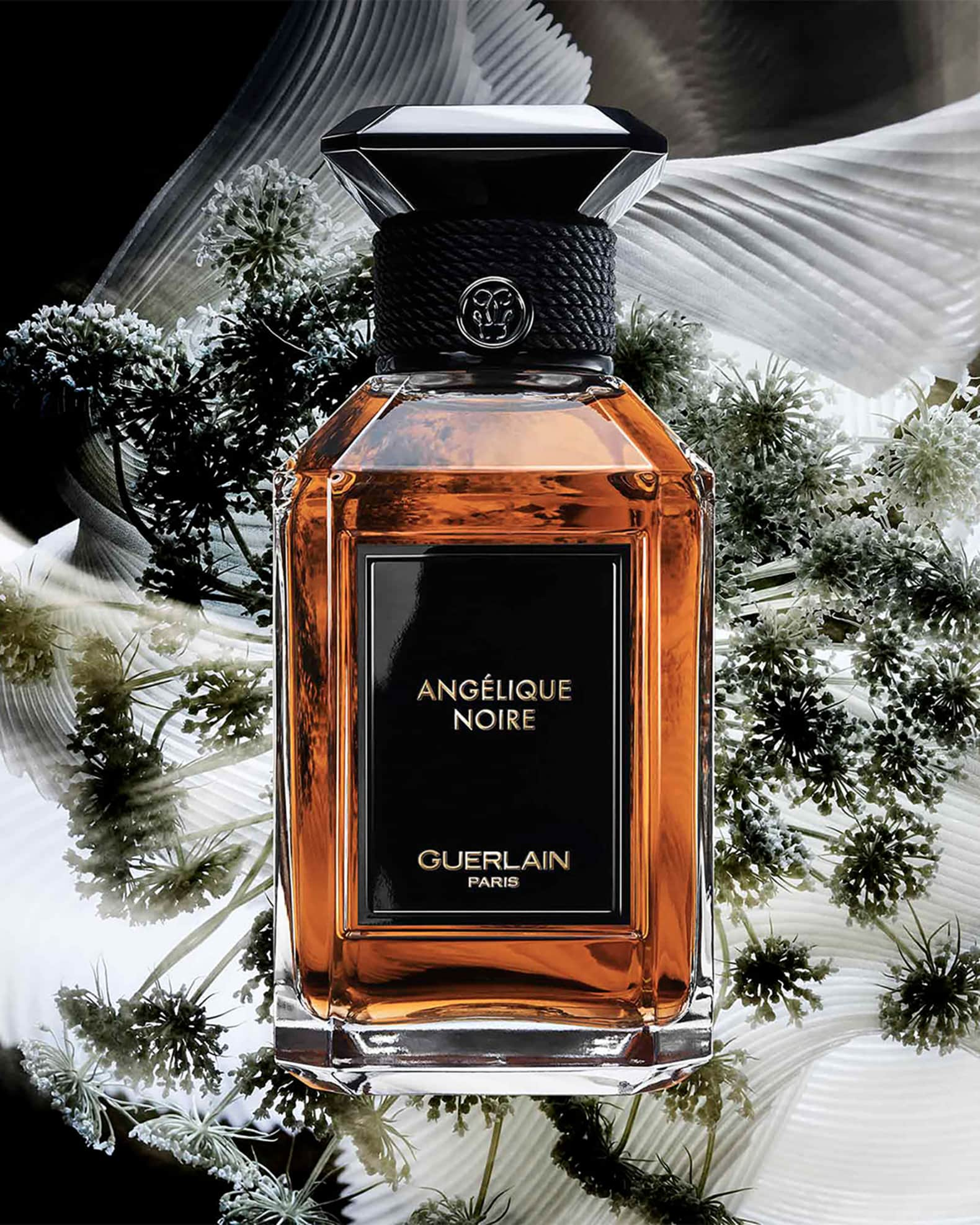 Inspired by the beauty and mystery of the angelica plant, Guerlain L'Art & La Matiere Angelique Noire EDP is one of the most interesting fragrances on this list. It plays with contrasting and polarizing notes of bittersweet angelica and opulent, warm vanilla, creating completely unique scent experience.
At its core, Angelique Noire is primarily a vanilla fragrance, but the angelica gives it a noticeable herby, plant-like quality that is very calming and beautiful at the same time. The top notes of pink pepper and fresh pear add vibrancy to the opening, while cumin at the heart adds a hint of smokiness.
At the dry down, the green notes take a step back, while vanilla and musky, woody notes get more prominent. The blend is not as sweet as you may expect from a vanilla fragrance, but it definitely has somewhat of an edible vibe.
If you're looking for a complex scent that is sure to get you noticed, Angelique Noire is the perfect fragrance to accompany you wherever you go.
4. Cuir Beluga Eau de Parfum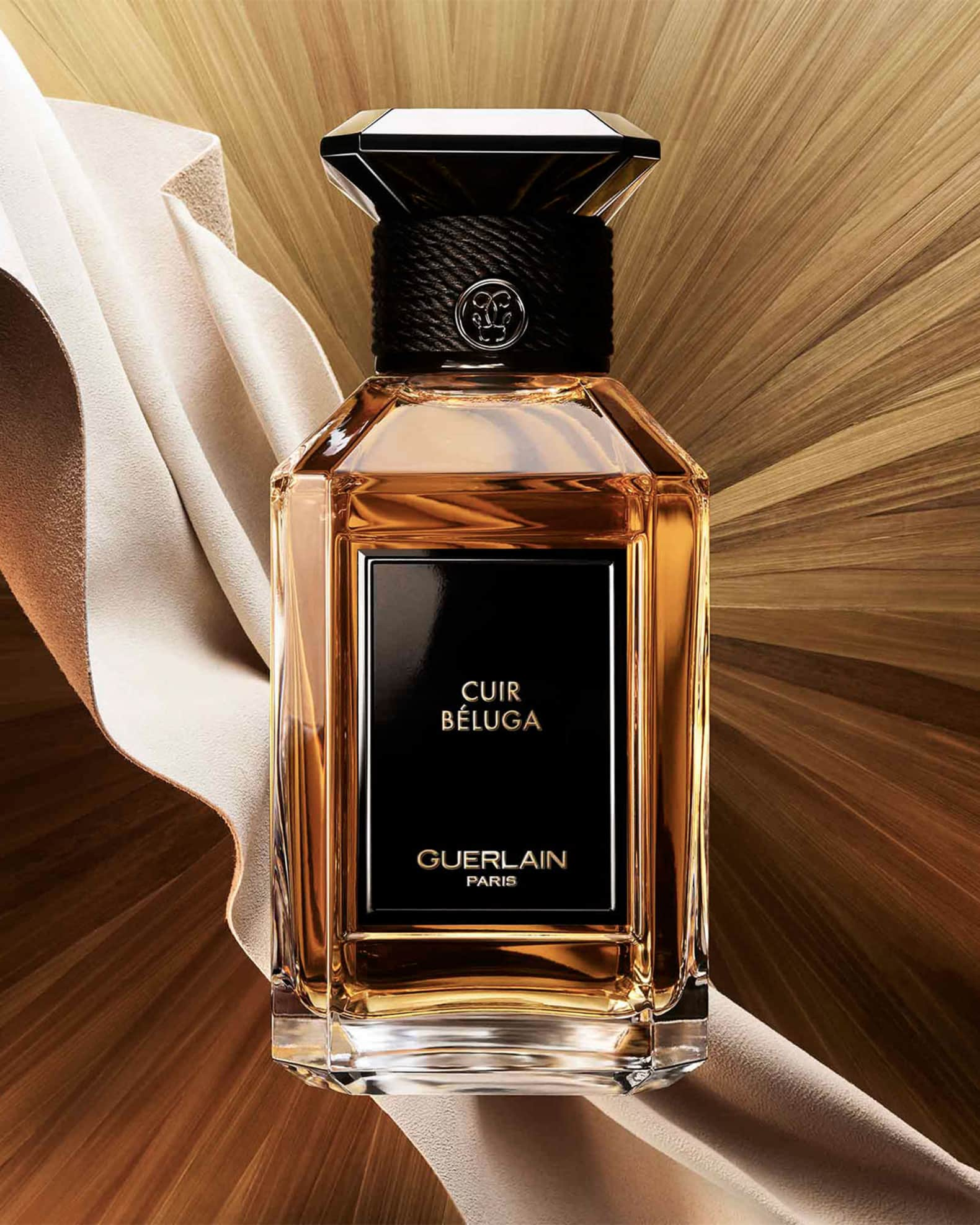 Cuir Beluga Eau de Parfum is another take on a vanilla fragrance – this time in a much more gourmand way. It blends the warm vanilla note with a luxurious yet soft leather accord, which is transformed into a powdery, light suede note in the fragrance.
The creamy scent of vanilla is present from the get-go, but it begins as soft and airy vanilla with sparkling aldehydes and refreshing tangerine. In the middle, the vanilla gets thicker, and the leather notes start coming through, albeit in a very delicate manner. The leather here isn't dark or intense at all – it's soft and smooth, just like velvet.
As the fragrance deepens, the vanilla and amber get sweeter and more prominent. At the dry down, Cuir Beluga is utterly gourmand, reminiscent of a vanilla pastry with a hit of almond from its heliotrope note – so delicious.
It's the ideal choice for winter and fall months when you want to smell particularly yummy. Perhaps the only downside of the fragrance is that it doesn't project a lot – it's more of an intimate scent.
5. Santal Royal Eau de Parfum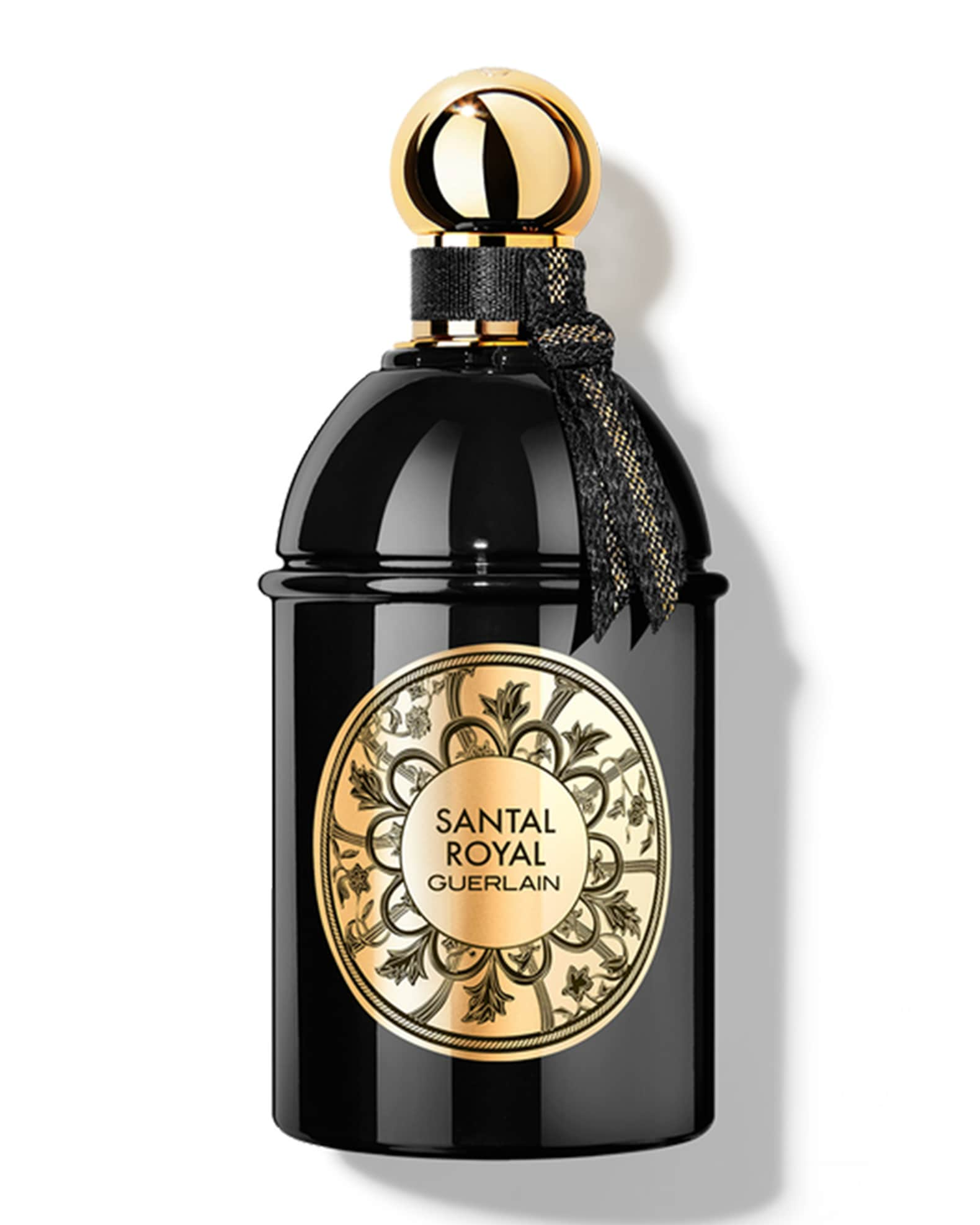 A fragrance so luxe and regal that it would make Marie Antoinette green with envy, Guerlain The Exclusives Santal Royal Eau de Parfum is the perfect scent for a woman looking for a confidence booster in a bottle.
While the fragrance is a tribute to sandalwood with its sacred aura, the most prominent notes here are actually oud and rose, which come off a little bit animalic. The perfume is dry and woody with a hint of cinnamon spice and leather; it smells incredibly classy and high-quality, reminiscent of the old money aesthetic.
If this sounds too masculine for you, don't worry – there are also hints of white florals of jasmine and neroli in the opening, as well as fruity peach in the middle. Amber is also quite prominent in the base, which gives this fragrance a warm vibe, perfect for evening wear during colder weather.
Santal Royal EDP is both regal and indulgent, making it an ideal choice for women who want to make a statement. Whether you're looking for a fragrance for a special evening out or simply want to feel confident and stylish, it's the perfect scent to accompany you wherever you go.
6. Aqua Allegoria Mandarine Basilique Eau De Toilette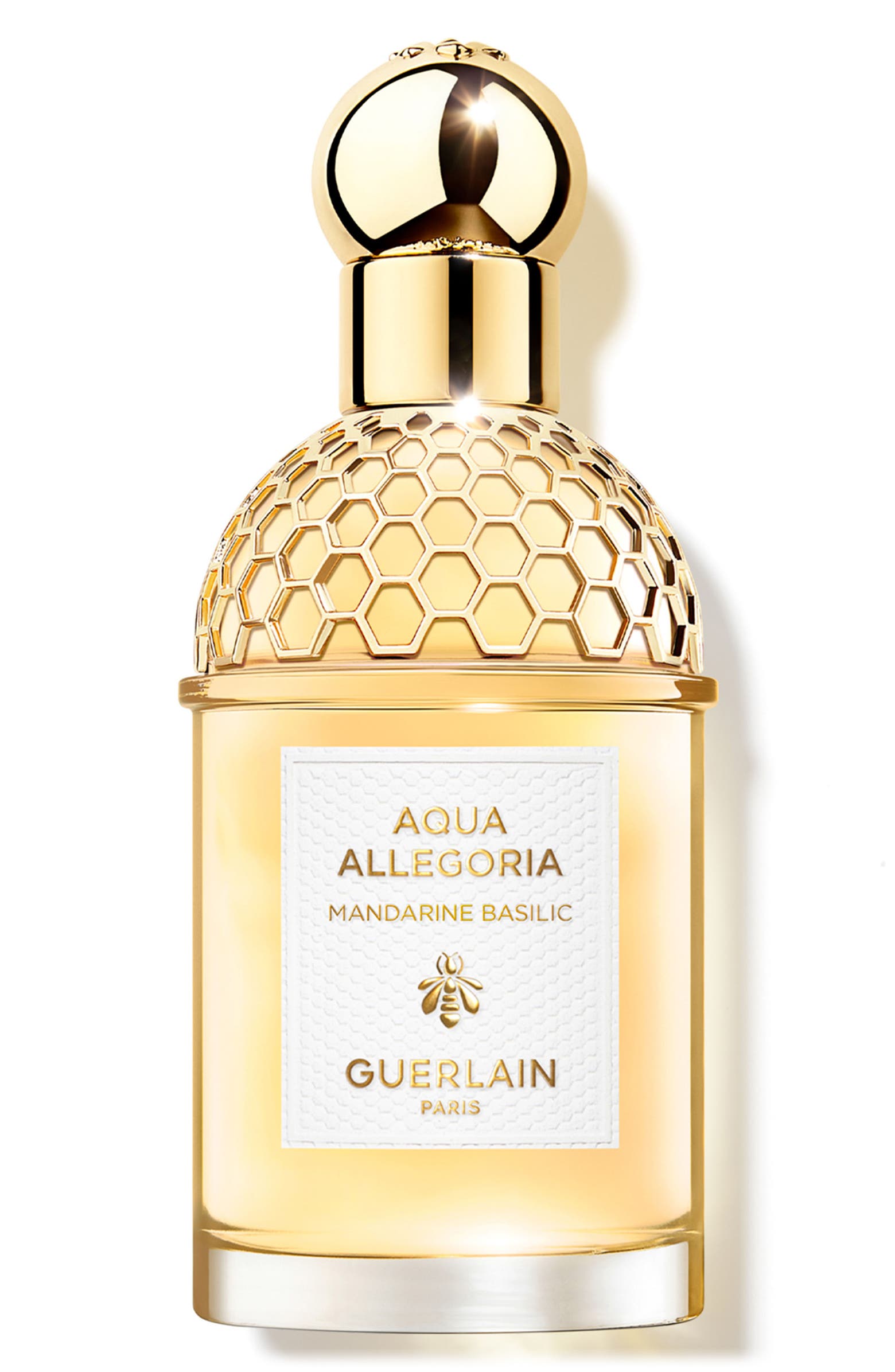 Guerlain Mandarine Basilique EDT is part of the brand's refreshing Aqua Allegoria collection, which pays homage to the wonders of nature. Each fragrance takes you on a journey through a different type of garden on a warm summer's day, focusing on one or two notes in particular.
The inspiration behind the Mandarine Basilique scent, in particular, is to capture the bright and lively spirit of the Italian countryside, blending fresh, juicy mandarine with herby basil.
The opening of the perfume is a burst of fresh and juicy clementine and mandarin orange, with orange blossom, green tea and ivy, adding a green note. At the heart, the aromatic basil note becomes more prominent, adding a herbaceous and mildly spicy touch to the scent. Depending on your nose, you may also notice chamomile and peony, which add to the fresh, green vibe of the scent.
Both the basil and orange notes continue in the dry down, but you may also get a whiff of the amber and sandalwood base. The overall scent experience is bright and refreshing, making it an excellent choice for everyday wear, especially in warm weather. However, as an eau de toilette, the fragrance, unfortunately, doesn't last particularly long.
7. Aqua Allegoria Mandarine Basilique Eau De Toilette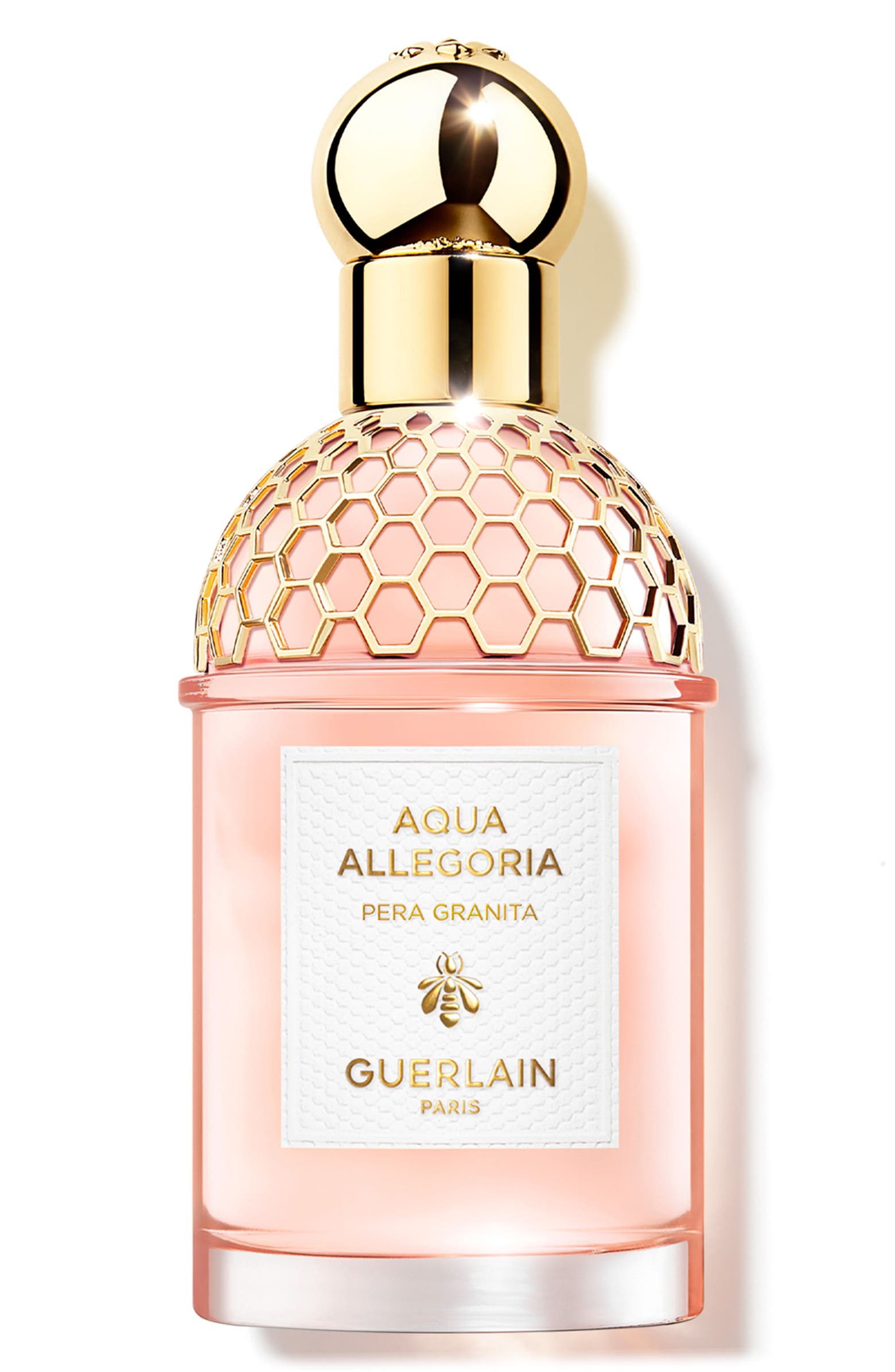 Guerlain Pera Granita EDT is a bright and fruity fragrance with a fresh and sparkling character. The inspiration behind the scent is to capture the juicy and refreshing scent of an Italian dessert in a citrus garden, with a focus on ripe pear and grapefruit.
The opening of the perfume is a blast of citrusy grapefruit, lemon and bergamot, which is incredibly energizing, fresh and juicy. At the heart of the perfume, the pear note becomes more prominent, adding a sweet and juicy character to the scent. The orange blossom, hedione and osmanthus notes provide a delicate floral touch, adding a light and airy quality.
At the dry down, the scent becomes more smooth and mellow, with the juicy fruit notes and the floral touch blending together harmoniously, all laid on a base of white musk, cedar and oakmoss.
This zesty perfume is best for casual wear and is perfect for warmer months and outdoor events. Its bright and refreshing aroma makes it a great choice for everyday wear, especially in warm weather.
8. Spiritueuse Double Vanille Eau de Parfum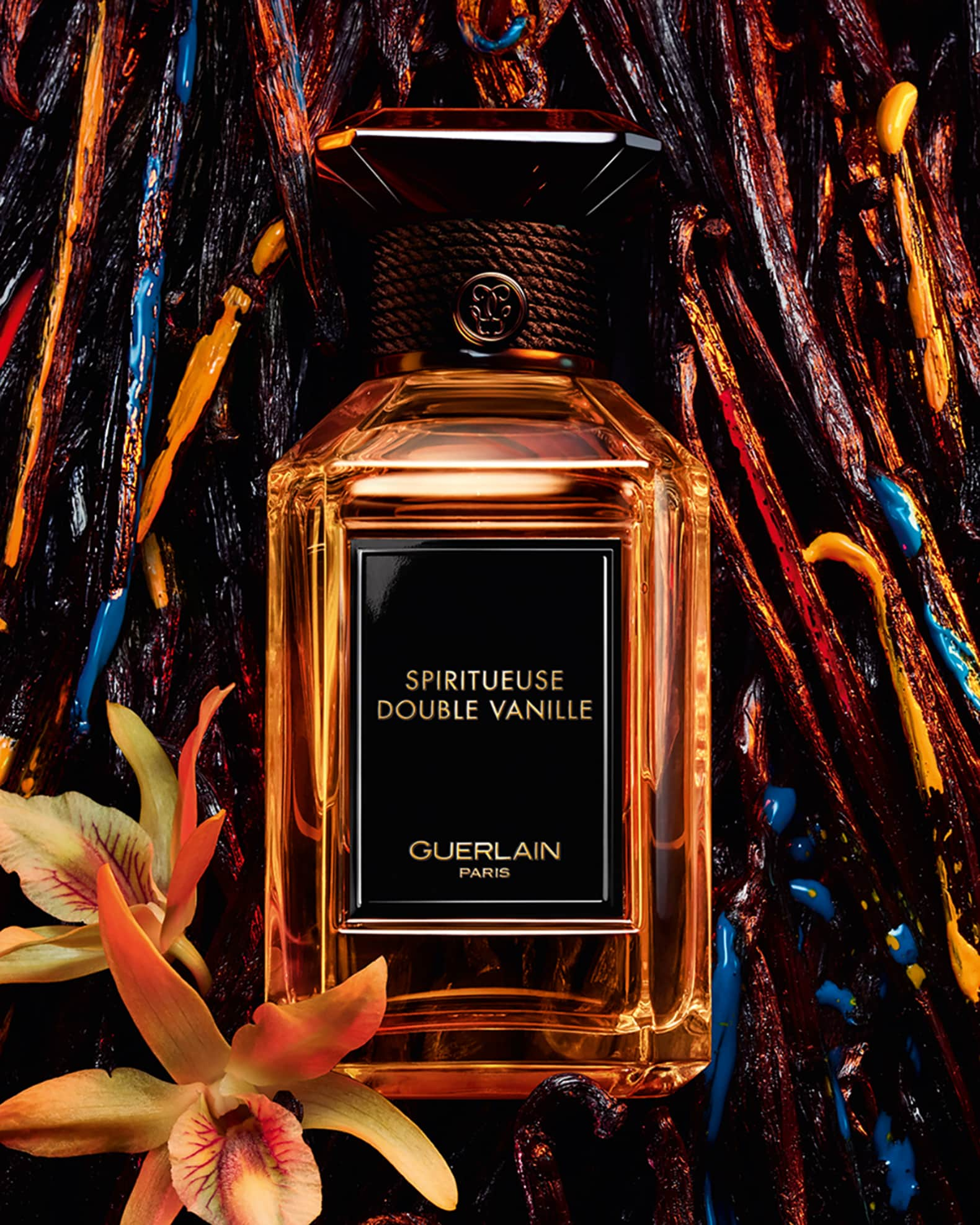 Guerlain Spiritueuse Double Vanilla EDP is a warm and sensual fragrance with a rich and comforting gourmand character. It's an excess of heavy and thick vanilla, amplified with heady rum, smoky incense and woody notes, which take you on a journey far, far away.
The vanilla note is prominent throughout the perfume, but its character changes slightly as the scent develops. At the opening, it's quite spicy and smoky with a burst of pink pepper and incense, but it still has that boozy quality that is so delicious. The woody cedar at the base is also present throughout the fragrance, but it stays in the background, giving the vanilla note its spotlight.
As the perfume settles, heart notes of ylang-ylang, rose and jasmine add floral touch, as the spiciness and incense subside. The vanilla gets more caramel-like in the dry-down, as it mixes with the benzoin and rum – so delicious.
Its rich and sensual character makes it a great choice for a romantic dinner or a night out when you want to smell expensive. If you've smelled (and loved) Tom Ford's Tobacco Vanille, you'll love this one too – it has a similar character, but it's much more feminine and gourmand-leaning.
9. Cruel Gardenia Eau de Parfum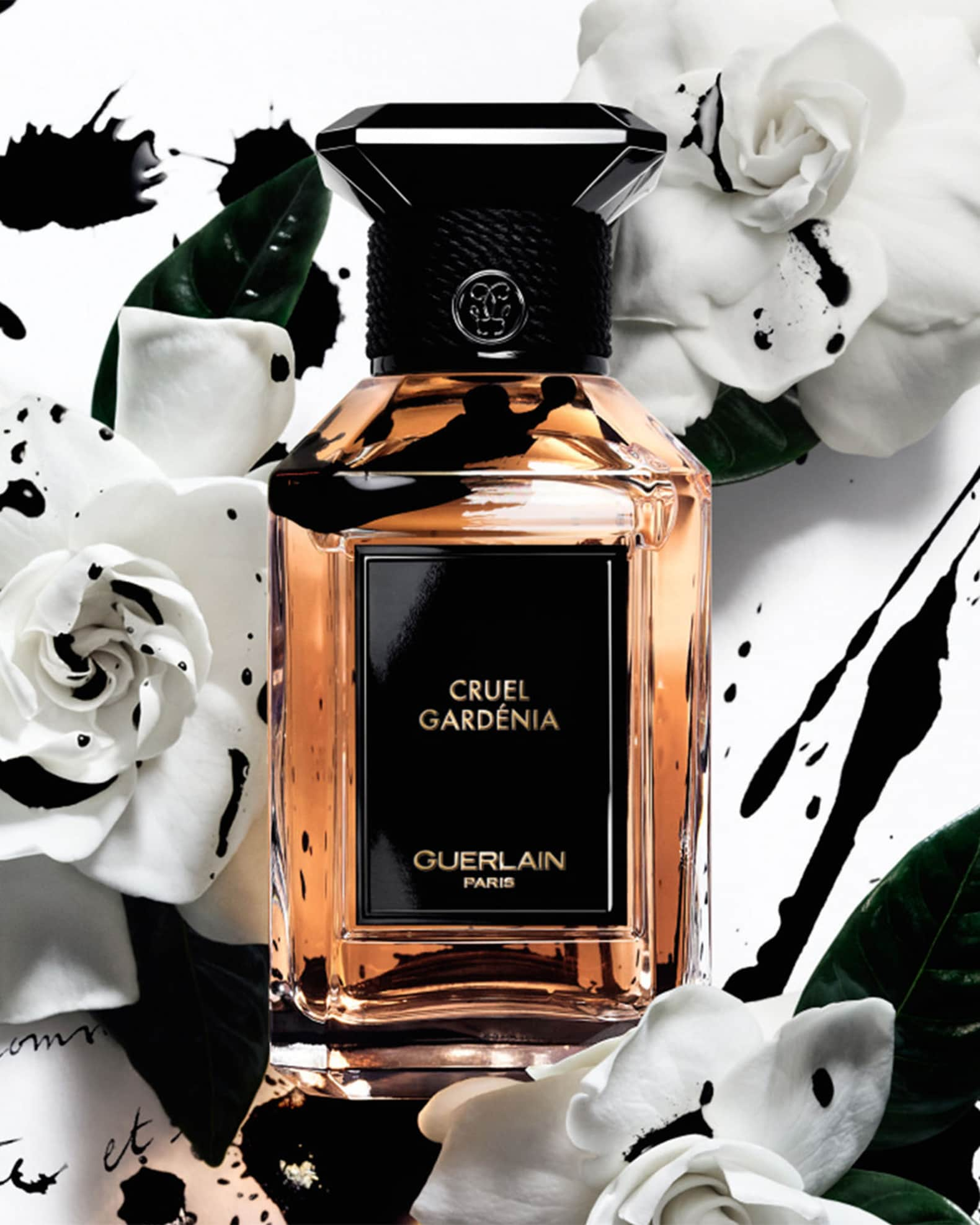 Guerlain Gardenia EDP is an ode to the captivating beauty of the gardenia flower. Known as a piercing and potent flower, it has been softened with calming musk and powdery violet to create an utterly beautiful white floral fragrance that is creamy and slightly soapy.
While the most prominent note in this fragrance is of course its gardenia note, you will also notice other quiet florals in the middle and opening, such as rose, neroli, sweet ylang-ylang, and of course, violet. As the fragrance dries down, you'll mostly get beautiful musk, mixed with warm and comforting tonka bean and vanilla with just a hint of sandalwood.
Guerlain Gardenia is best suited for daytime wear in the spring and summertime, as it is a fresh bouquet of clean, soapy flowers, but you can also wear it as your next signature scent, especially if you like to smell like you've just had a shower.
10. La Petite Robe Noire Eau de Parfum
La Robe Noire EDP, which translates to the little black dress, is inspired by classic, effortlessly chic Parisian style, and is an ode to freedom and love. Launched in 2009 originally as a limited edition perfume, this sweet fragrance was a major success among young women, but has somewhat declined in popularity and is harder to buy nowadays, especially in the US.
Still, it's an iconic fragrance and deserves a spot on this list. It opens with playful and uplifting top notes of sour cherry, red berries, and bergamot, creating a sweet and fruity aroma, which then mix with the prominent marzipan-like almond notes.
As the fragrance develops, prominent licorice and anise come to the forefront, adding an interesting touch of sweet, soft spiciness with that characteristic licorice scent. Middle notes of rose, black tea and Taif rose lay on a warm bed of vanilla, tonka bean, patchouli and powdery iris, which give the fragrance a warm, sweet, and sensual quality.
All in all, La Robe Noire EDP is a beautiful sweet fragrance with prominent cherry, licorice and almond notes, which work wonderfully as a signature scent, both during the daytime and nighttime. Plus, it has amazing lasting power – you can expect (almost) a full day's worth of wear from it.
We hope you enjoyed our round-up of the best Guerlain fragrances for women, whether you were looking for a perfume with floral notes, fruity notes, oriental notes, or something else!
Get More Perfume Ideas
The 12 Best Lancôme Perfumes That Are Elegant & Feminine
The 10 Best Armani Perfumes That Smell Incredible
The 12 Best Prada Perfumes For Women, Ranked