10 Most Expensive Foundations Worth Checking Out
We only feature products that we hope you will love. We may earn a commission if you decide to make a purchase through our links, at no cost to you.
Treat yourself! If you're building your makeup collection, check out these luxurious and expensive foundations that are worth checking out.
Looking for a good foundation can be a daunting task. If you're someone who loves makeup, then you'll know all too well that finding the right foundation requires a lot of trial and error. Some foundations are affordable yet poor in quality, and some are amazing yet they come with a hefty price tag. And if you're lucky, you might find the right balance between the two.
While drugstore makeup is more often a hit than a miss these days (thanks to the beauty industry – more and more brands have improved their formulas), there are quite a number of high-end foundations that are totally worth the splurge too. Some of them are icons in the makeup world, and some are less unheard of.
If you're looking to spend $$$ on luxurious makeup products, we rounded up the most expensive foundations in the market today that perform just as well as they are priced. All of the products featured below are completely shoppable, so if something has caught your eye, just click on the foundation of your choice and it will take you right on the retailer's website to order, or simply to learn more if you're curious!

The Most Expensive Foundations
1. Valmont Teint Precieux Matte Foundation – $300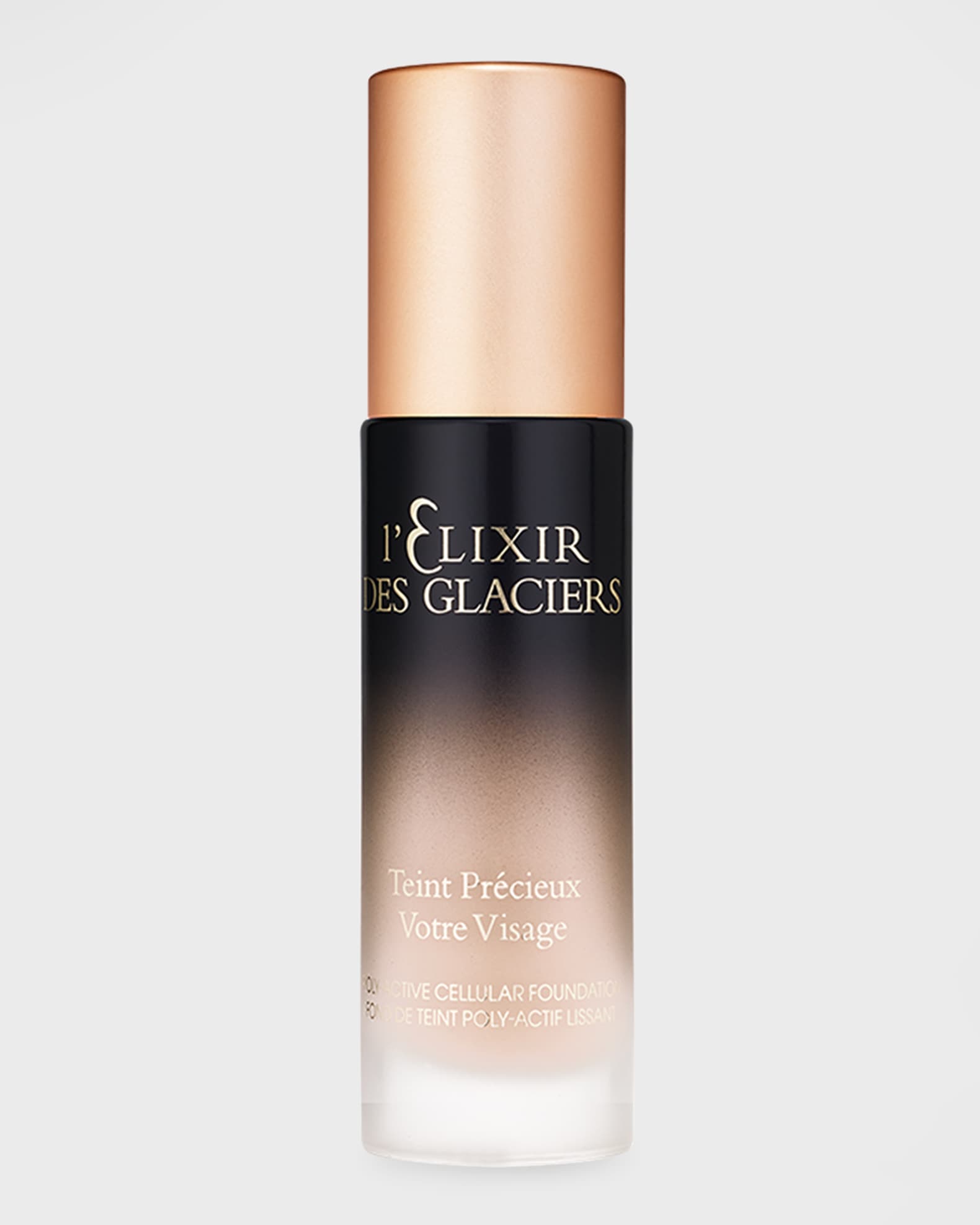 Get this on Neiman Marcus
Starting off strong is the most expensive foundation on the list. The Valmont Teint Precieux Votre Visage Smoothing Matte Foundation is sold at an eye-popping $300 per bottle.
According to Valmont, this foundation is an "alliance between make-up and skincare", enhanced with cream that also has a lifting effect. However, not much about its ingredients can be found on the website or anywhere else.
It's also applied differently than your usual foundation. Instead of dabbing it using a brush or a sponge, the foundation has to be spread thickly and massaged around the skin, and then left on for 15-20 minutes.
2. La Prairie Skin Caviar – $2

80
Get this on Nordstrom
Swiss beauty brand La Prairie is well known for its expensive and luxurious skincare formulas, and one of its popular products is the Skin Caviar Concealer + Foundation Sunscreen SPF 15. It's a 3-in-1 foundation that retails for a whopping $280. 
The foundation's formula contains caviar extract which is known for its anti-aging properties. It also contains a top-secret complex formula that is meant to rejuvenate skin cells. On top of all of this, the foundation also has SPF 15 to help your skin against UV damage.
The bottle itself has a twist-off cap that holds the concealer and mirror, and it also features a built-in brush (and a spatula too!) for application. The concealer and the liquid foundation shades are both matched perfectly for a seamless blend.
With its impressive price tag, it also delivered what it promised. Most reviews said that the product provides flawless full-coverage, and that the foundation doesn't ook cakey. Instead, it is soft and hydrating, which is perfect for dry skin.
Its only drawback? The price tag. But hey, if you have an extra $255 to spend, make sure to invest in this one. And if liquid foundation is not your thing, La Prairie also has a Skin Caviar Powder Foundation for $230, and Skin Caviar Cushion Foundation with SPF 25 for $220.
3. Clé de Peau Beauté The Foundation – $270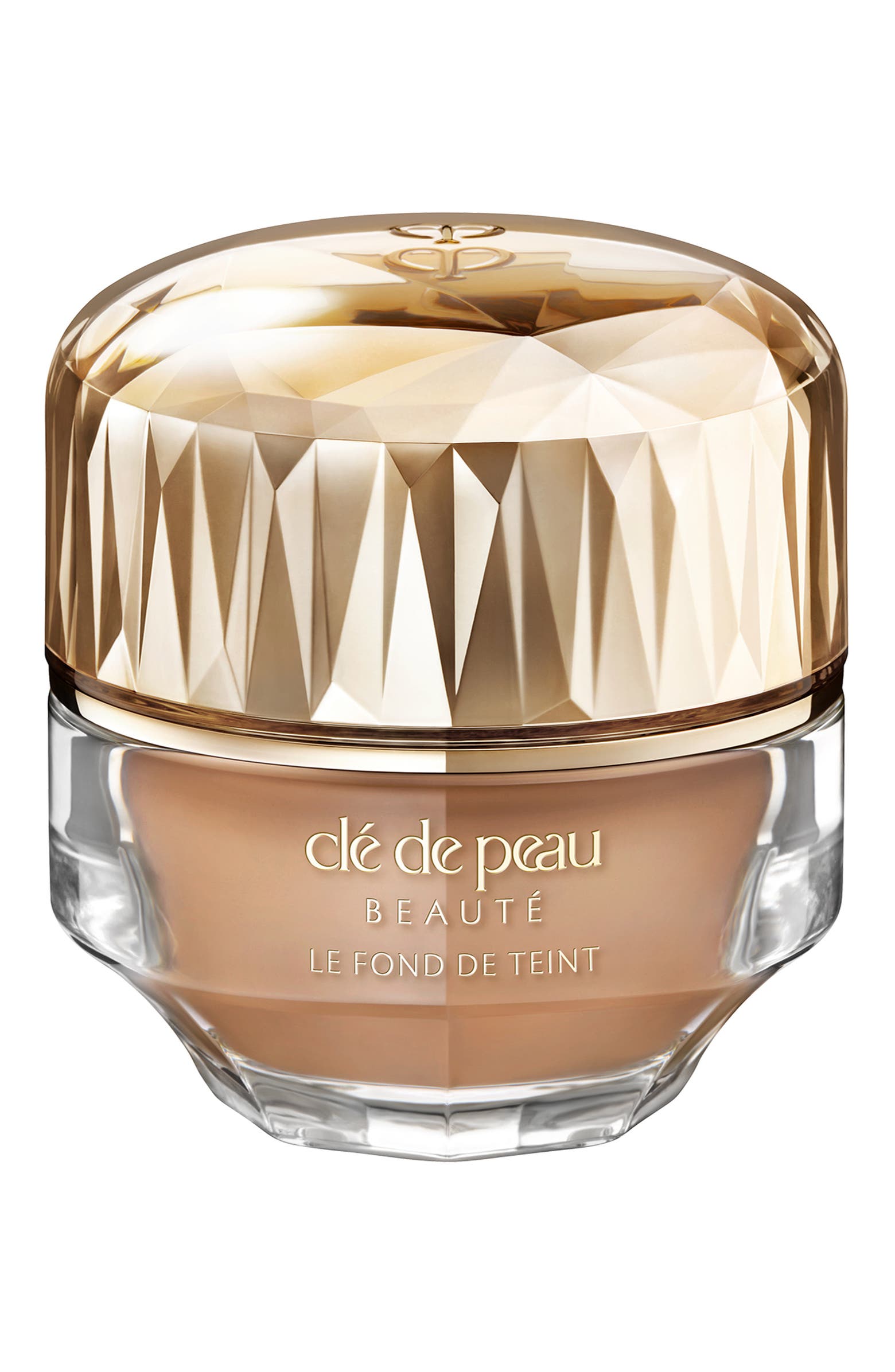 Get this on Nordstrom
The Cle de Peau Beaute foundation comes in a gorgeous, champagne-colored, crystal-like glass pot. With its hefty price tag, you'll definitely feel like royalty. Cle de Peau Beauté is a Japanese luxury skincare and cosmetics brand with the mission "to forge new frontiers in skin-cell science". With this, the brand's foundation contains SPF 22 to protect the skin.
According to the brand's website, the foundation is an ultra-luxurious, buildable sheer-to-medium coverage product that blurs out imperfections and leaves the skin "cashmere soft to the touch". In addition to this, rave reviews have proved the formula to be long-wearing and radiant with a lightweight feel.
This luxury foundation has a gel-oil base with hyaluronic acid, vitamin E, chestnut rose extract, and is topped off with a fragrance of rose essence. The foundation retails for a whopping $270.
4. La Prairie Skin Caviar Powder Foundation – $250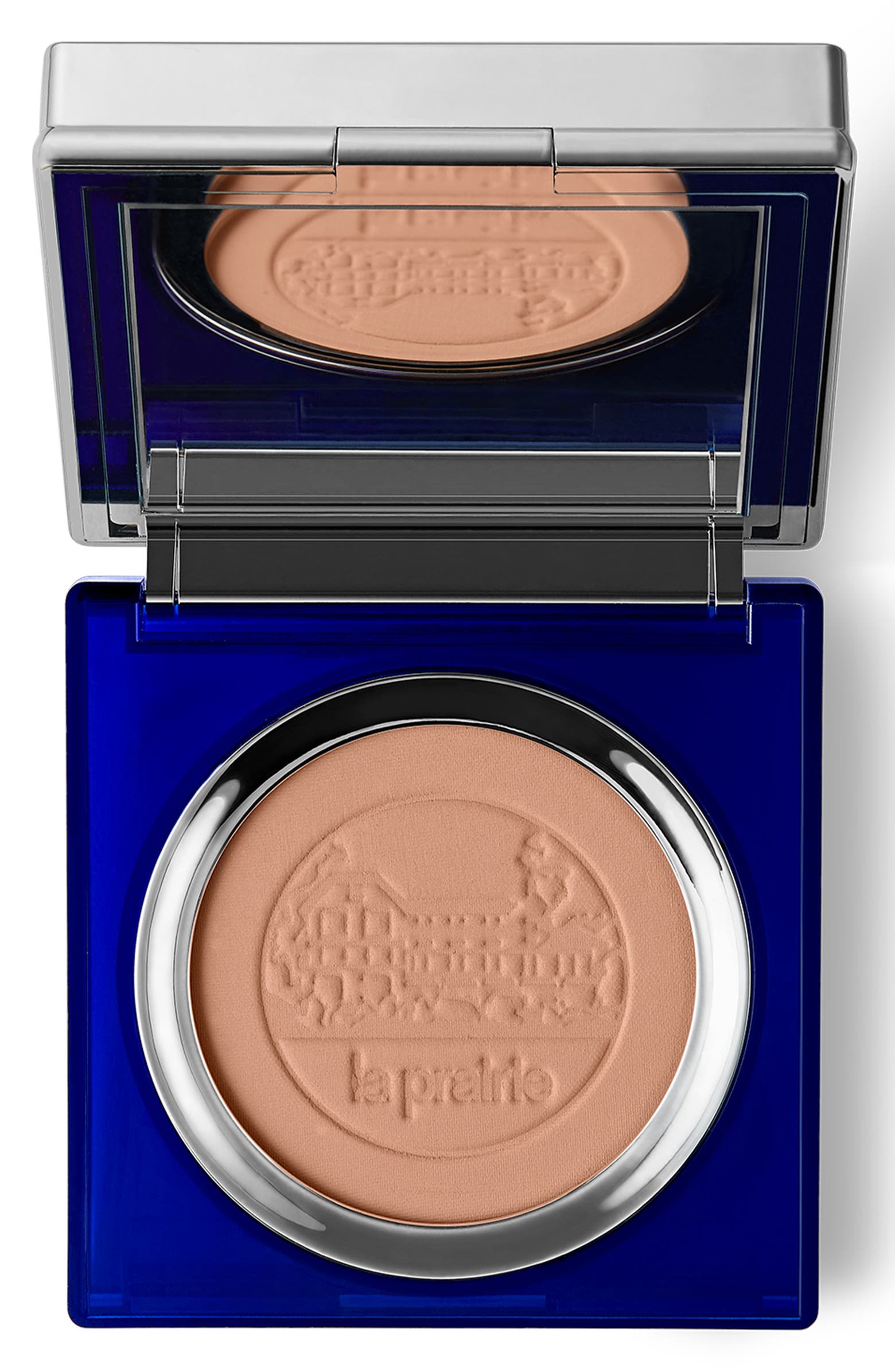 If you have oily skin, a powder foundation with adequate coverage might be exactly what you need. This is exactly what La Prairie's Skin Caviar Powder Foundation is.
The luxurious foundation applies flawlessly to the skin either with a brush applicator or the compact powder puff that comes in the packing. Unlike many powder foundations, it doesn't stick to dry patches on the surface of your skin and simply provides a beautiful finish that is as smooth as silk.
The product offers buildable coverage and is a fantastic option for hot summers, especially if you live in a humid climate.
6. Valmont Teint Majestueux Satin Glow Foundation – $240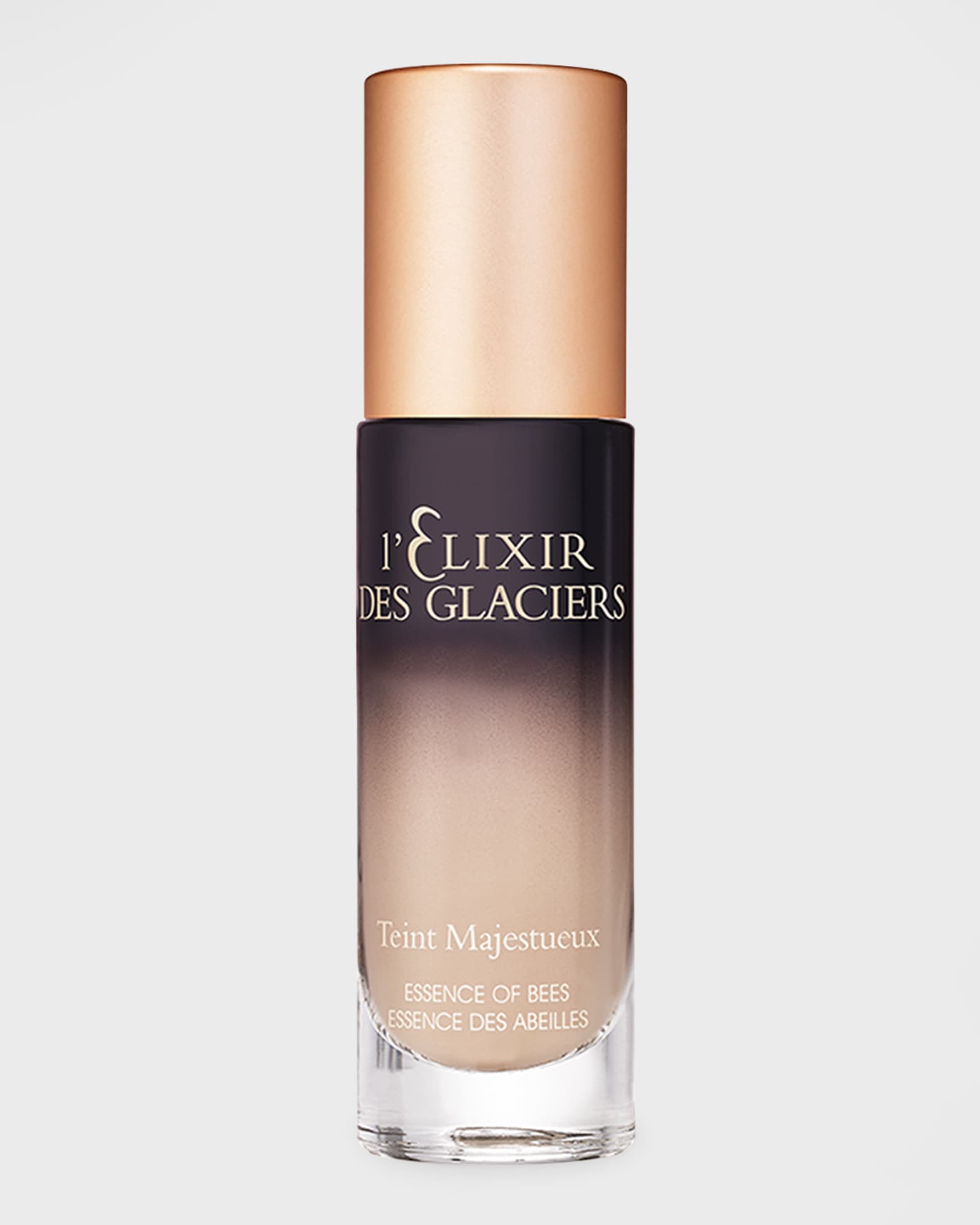 Get this on Neiman Marcus
Making a comeback on this list is Valmont with their Teint Majestueux Porcelaine in Kyoto Satin Glow Foundation. It is an anti-aging foundation with a satin, silky finish, and a bottle retails for $240. 
The formula contains the Essence of Bees complex to heal and hydrate, as well as Triple DNA and Liposome RNA for anti-aging properties. The foundation comes in five different shades to choose from, and it is best for all skin types, especially dry and damaged skin.
7. Sisley Sisleÿa Le Teint Anti-Aging Foundation – $205
Get this on Nordstrom
Sisleya Le Teint is an anti-aging foundation that promises a youthful effect for anyone using this. Its key ingredient is the Persian Acacia extract, which is a source of radiance and cellular energy. A bottle can be yours for $205.
Not only is it anti-aging, but it is also oil-free, non-comedogenic, and is suitable for all skin types. Other ingredients include red vine extract for tones, adenosine for anti-wrinkle properties, and white willow extract as an anti-oxidant and anti-elastase.
The foundation also promises to recover the smoothness and firmness of the skin and to minimize signs of fatigue. 
8. Valmont Poudre De Teint Precieuse Foundation – $200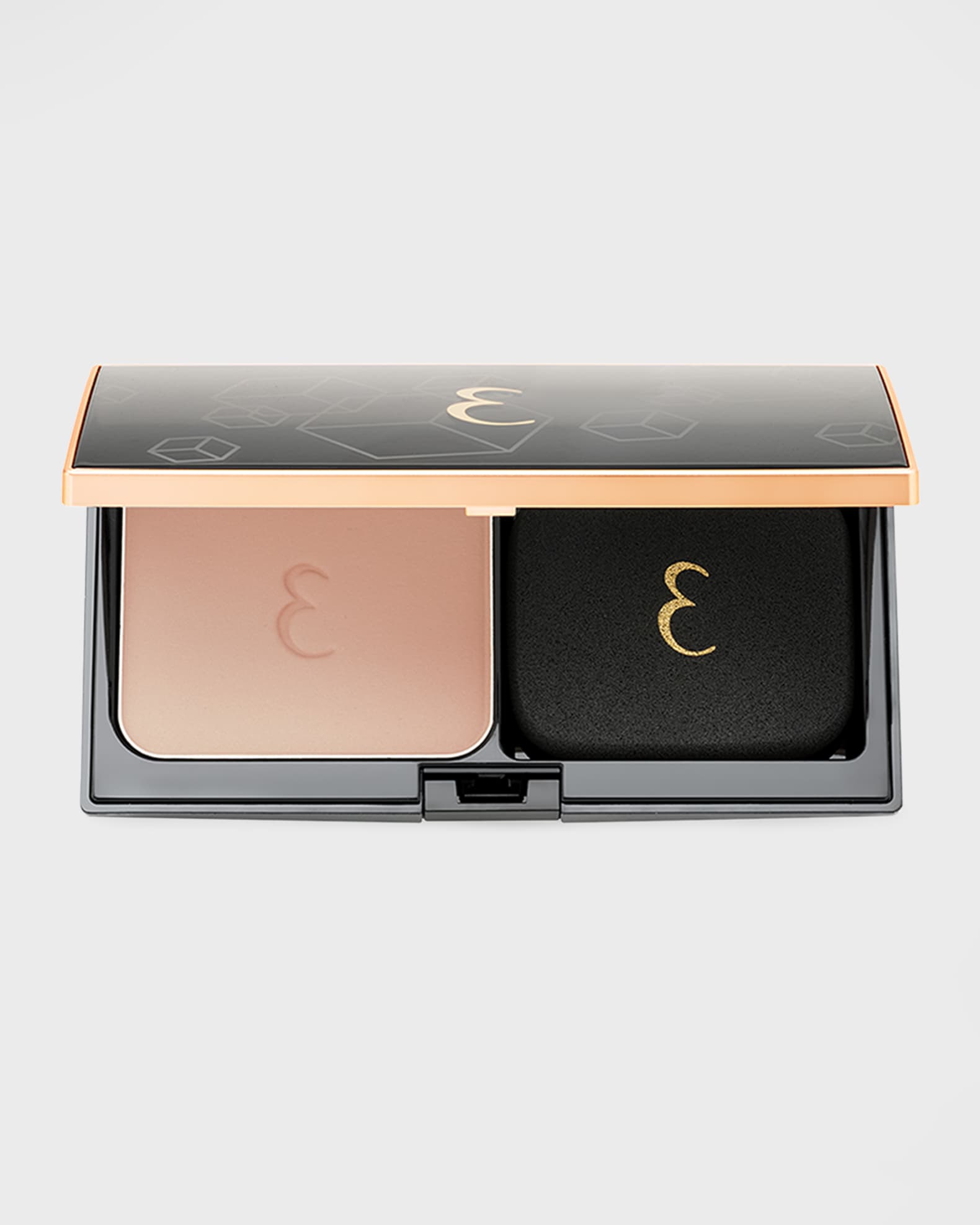 La Prairie isn't the only brand that offers a luxurious powder foundation – Valmont's Poudre De Teint Precieuse Foundation is equally as luxurious.
This velvety smooth powder foundation can be worn alone for a natural, mattifying finish with buildable light to medium coverage, or in conjunction with Valmont's Teint Majesteux Satin Glow foundation. Thanks to its silky finish, this powder foundation works well on the skin of women of all ages, and won't crease into fine lines.
9. By Terry Eclat Opulent Serum Foundation – $178
Get this at Saks Fifth Avenue
As the name suggests, the foundation really is opulent. Unlike the others in this list, the By Terry Eclat Opulent Serum Foundation comes in a glass pot which makes it easier to determine the amount of foundation needed for your skin.
According to By Terry's website, the foundation has a formula that is 88% skincare-based, and just 12% make-up, and is designed to target aging skin specifically. The brand claims that it blurs imperfections, and targets all 8 signs of aging including loss of elasticity, fine lines, wrinkles, and dehydrated skin.
The beautifying foundation gives off a glowing luminous finish with a silk-like feel. While women of all ages can use the product, it's especially perfect for women with mature skin and ladies who prefer medium-coverage to full-coverage foundations.
Despite the lack of multiple shades (the brand only offers 6), the brand claims that each shade has a color-adapting formula that can suit multiple skin tones. One jar can be yours for $178.
10. Tom Ford Shade and Illuminate Soft Radiance – $150
Get this on Nordstrom
If you want to feel luxurious with a price tag to match, then get the Tom Ford Shade And Illuminate Soft Radiance Foundation. It comes in a sleek, gorgeous, gold-plated glass bottle with a magnetic cap that is a statement piece in itself. With a price tag of $150, it is Tom Ford's most expensive foundation yet.
The foundation formula contains SPF 50 to protect your skin, and it has a massive shade range of 40 shades to choose from! It is a medium to full coverage, and reviews have raved that the coverage is "really good and natural" despite its light and runny texture.
Other reviews have also stated that it gives a glossy and glass skin effect, which looks healthy and fresh on the skin. 
Special Mention:
La Mer The Soft Fluid Long Wear Foundation – $1

40
Get this on Nordstrom
La Mer is a luxury skincare brand and it is a favorite among celebrities and public figures, as well as makeup artists. Their most popular foundation, The Soft Fluid Long Wear Foundation, retails for $135 a bottle. Is it worth the splurge?
As the name suggests, the foundation itself has a fluid consistency with a breathable formula. Despite being light and airy, it actually offers good coverage and it has a pretty impressive staying power even after a day of activities.
It only has 21 shades (which isn't a lot compared to other brands), but if you have $135 to spare… get this one.
Did you find your next foundation from this list? We hope you did! If you're still looking for more beauty ideas, check the posts down below.
Get More Beauty Ideas
10 Most Expensive Makeup Palettes That Are Worth The Splurge
15 Best Drugstore Makeup Removers That Are 2022 Cult Favorites
Intensifier Vs Bronzer: Which Is The Better Tanning Product?