8 Best Lipstick Colors To Wear With A Red Dress
We only feature products that we hope you will love. We may earn a commission if you decide to make a purchase through our links, at no cost to you.
Have a red dress just waiting to be worn on a special event? Check out our guide to what color lipstick to wear with a red dress!
You've got a date night coming up this weekend and you know exactly what to wear: your favorite red dress. It's gorgeous, it's form-fitting, and it always gets lots of compliments. But there's one problem…you have no idea what lipstick shade to wear with a red dress!
Don't worry, though. We're here to help you figure out how to match the perfect shade of red lipstick or lip gloss to your red dress so you can look as beautiful as you feel when that special day arrives.

Whether you're going for neutral color lipsticks or peachy pinks, we got you covered with the right lip colour and the right makeup.
All of the lipsticks featured below are completely shoppable, so if you see something that you fancy, just click on the photo and it will take you to the retailer's website for purchase.

The Best Lipstick Colors To Wear With A Red Dress
1. Matching Red
Deep red shades will draw attention to your lips. This color is bold and classic, making it a perfect choice for any occasion, especially when paired with your favorite bold red dress.
A great idea would be to pick a bold red lipstick that is the exact match to your dress. Keep the rest of your makeup simple; a neutral eye makeup would suffice so as to not steal the attention away from your lips.
The right choice of lipstick can be the difference between just "having great lips" and having "the best lips in the room!
2. Beige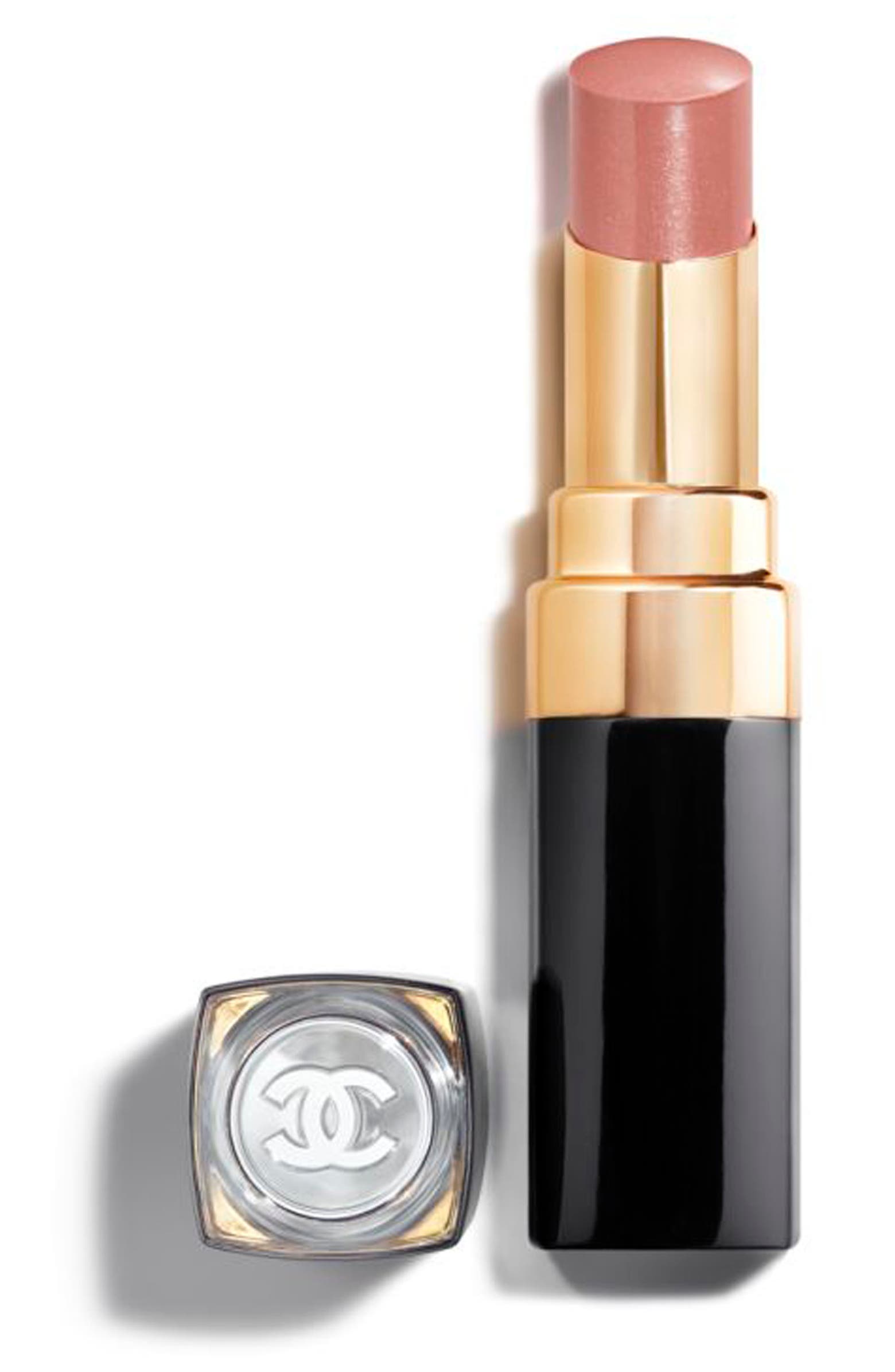 Our second suggestion is to go with a very neutral lipstick that's close in color to your own. Pairing your red dress with a shade of beige or light nude will draw all the attention to your dress.
Nude and beige lipsticks will look good on everyone as long as you find the right shade, so it's an easy way to feel comfortable in your own skin while wearing make-up.
If you're going for bold eye makeup, this is the most flattering lipstick color to go for.
3. Dark Nude
For a grounded, more understated and natural look, try a slightly darker shade of neutral lipstick.
A dark nude lipstick shade is both flattering and classic, and will draw more attention to your lips than a regular nude. It's an ideal choice for anyone who wants to add some color to their face without going too dramatic.
This can be especially helpful if you're not used to wearing bright lipstick colors or if your skin tone tends towards the paler side.
4. Peach
Peach tones are a flattering option if you're looking to add a touch of color to your look. Peach shades are particularly flattering with fair skin and dark hair, but they work well with all skin tones and hair colors.
This shade of lipstick is great for your red dress because it makes your lips look softer and more natural. It doesn't clash with the dark red color of your dress because it stands out, but in a good way where you actually want to keep looking at your lips!
This lipstick shade is also great with heavy makeup, perfect for a red carpet-worthy look.
5. Burgundy
Another color to consider is burgundy, which is a good choice if you have dark skin or prefer dark shades of lipstick. To elevate this look even more, keep your eye make-up simple and subtle.
Burgundy also looks flattering on most skin tones because deeper hues add definition without being overpowering. This shade works particularly well during colder months because it warms up the complexion without making cheeks look flushed!
6. Burnt Orange
Earthy colors like persimmon and burnt orange will stand out against your red dress.
If you love color, but don't want to go overboard with a bright shade of lipstick, choose a burnt orange color. This is a trendy color right now and it's fairly easy to find in many shades—from sheer glosses to full-on matte lippies. The key is finding the right one for you!
7. Persimmon
Persimmon is another bold color that can be worn with a red dress or a red outfit. It's a bright orange-red, and it's definitely one of the most daring lipstick options on this list. It pairs amazingly well with blonde hair, but it will also work well with other colors.
However, if you're feeling adventurous and want to try something different, persimmon will work well with your entire look.
8. Coffee Brown
If you're looking for a dark lipstick color that will complement a red dress and look great on most skin tones (especially tan to deep skin tones), consider coffee brown.
It's a deep, rich shade of brown and it can be worn for many occasions. Coffee brown is also a very versatile, earthy color that can be paired with many eye colors, hair colors and even skin tones (though it will look best with warm undertones).
Conclusion
We hope that you found the best lipstick color to wear with your red dress in this post! Enjoy the process of experimenting with different shades and tones to make your lips complement your dress.
And remember that makeup can always be washed off at the end of the night—no harm, no foul.
Get More Beauty Ideas
Lip Gloss Vs Lipstick: How Do They Compare?
Matte Vs Satin Lipsticks: Which One Is Best For You?
10 Best Hypoallergenic Lipsticks For Sensitive Lips (In 2022)