15 Chic Outfits To Wear With Purple Shoes
We only feature products that we hope you will love. We may earn a commission if you decide to make a purchase through our links, at no cost to you.
Adding a pop of color to your outfit using shoes is a surefire way to elevate your look – be it in the form of a dress, a skirt, a top, and even shoes. Here's a style guide on what to wear with purple shoes for the best winter and spring looks!
The color purple is often associated with royalty and luxury. It's a great way to stand out in any crowd, and wearing it on your feet will make you feel like you're royalty as well!
While they're not the most popular choice compared to nude shoes or silver shoes, purple shoes can be worn with any outfit, but they look especially nice when paired with a neutral color or two.
However, this doesn't mean that you can't mix and match them up with other pops of eye-catching colors, too!
Purple is a great choice for shoes, but it can be tough to figure out what to wear this certain color family. The key is mixing and matching colors in an interesting way that makes your outfit look put-together without overpowering the shoe's original color.
You don't have to match every element of your outfit; in fact, having some contrast can help create an interesting look! You can wear purple shoes with any style—casual or dressy, they're sure to look great.
In order to help you find the perfect choice of outfit, we've rounded up some of the best colors that go well with this gorgeous hue.

What To Wear With Purple Shoes
1. Black
As we all know, black is a classic color that goes with everything. It's also a great option for purple shoes because it can be worn with many different outfits, whether it's for a formal occasion to a casual outfit. This basic neutral shade can go with literally any color there is, ranging from a light shade of purple to a deep, dark one.
You can never go wrong with wearing black and purple color shoes for a sophisticated, elegant look!
2. Match It Up
One of the easier ways to style purple shoes is to match them with your outfit. Simply match the color of your shoes with a purple top, or even a casual lilac dress if you prefer to go the dress route. This is best for a casual event. No matter what you choose, you can't go wrong with this look!
If you want to try the matchy-matchy route, there are a few different ways to do it. You can wear a purple dress with purple heels, or rock a pair of purple flats with a purple blouse. If you're going to a black-tie event, you can even go for an evening gown in your favorite shade of purple.
If you're feeling extra bold, try pairing your shoes with a purse in the same shade! Alternatively, a neutral bag will also work perfectly fine.
3. Pink
For a playful and feminine look, we recommend pairing your purple strappy sandals with a cute pink dress of your choice – doesn't matter how dark or light the shades on both colors are. It could be hot pink or light pink paired with light purple heels, or the other way around.
4. White / Cream
White and ivory are great options for those who want to wear their purple shoes with something neutral and clean. White goes with everything, so it's a safe choice when you don't know what else to wear with your purple shoes.
Your outfit will look classy, sophisticated and elegant if you pair light purple shoes with a soft, satin white dress.
5. Floral Skirts & Dresses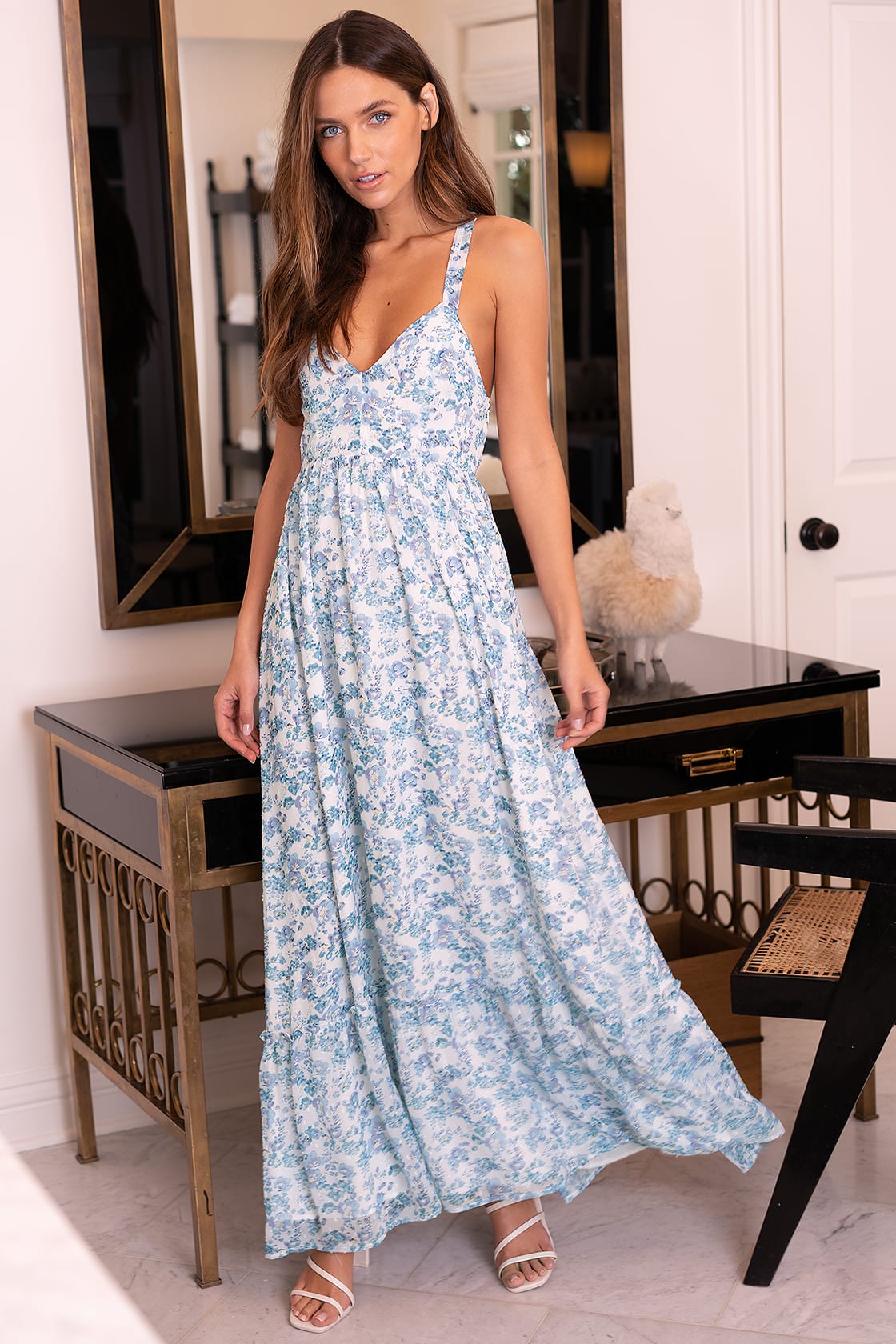 For a fun and girly look, pair purple shoes with a light blue floral skirt. This could be a maxi skirt or even a mini skirt. If you want to add an extra touch of dimension to your outfit, try pairing it with a denim jacket. And don't forget your purse!
Pairing purple shoes with a floral skirt is not only fun but also very versatile. You can go for different types and lengths of skirts depending on the occasion. For example, wear a mini skirt for casual wear if you're going out clubbing or bar-hopping, or opt for a more formal skirt for more professional events.
When deciding on a floral skirt, it would be best to go for something that also has a subtle touch of purple (or another complementary shade, like pastels, if you want to wear lavender shoes) to it so the whole outfit would look cohesive.
6. Monochrome
For a sleek and put-together look, try going monochrome with your purple shoes. You can do this by wearing all purple from head to toe or by pairing purple with other shades of the color, or mix lighter shades of purple along with deep purple.
If you want to add a pop of color, try pairing your outfit with a brightly colored purse. For a more subtle look, go for nude or white accessories instead to break the monochrome.
Monochromatic looks are always chic and stylish, and they are surprisingly easy to pull off! There are different styles on how to achieve this monochromatic look, and the easiest way is to go straight for purple dresses or jumpsuits.
7. Play With Colors
Don't be afraid to experiment with different color combinations when styling purple shoes. You can pair them with just about anything, from pale neutrals to brights – color blocking is fun and trendy!
If you're feeling daring, try trendy color pairings like green and purple. For a more subdued look, stick to neutrals like black, white, or gray. And don't forget accessories! A purse in a contrasting color can really make your outfit pop.
8. Pastel Blue
Peach is a great color to pair with purple shoes. It's a great option for the spring and summer, when you want something more casual but still want to look put together. Pale blue also works well for formal outfits, as it's a color that can be worn in both professional and casual settings (and is often used on wedding guest dresses).
It may be easier than some other colors to match with your purple footwear because peach tends to have enough brightness in it so that it can stand out from the shoe and pop against any background without being too bright or distracting from the focal point of your outfit: your shoes.
Finally, make sure to complete your look with some silver accessories!
9. Animal Print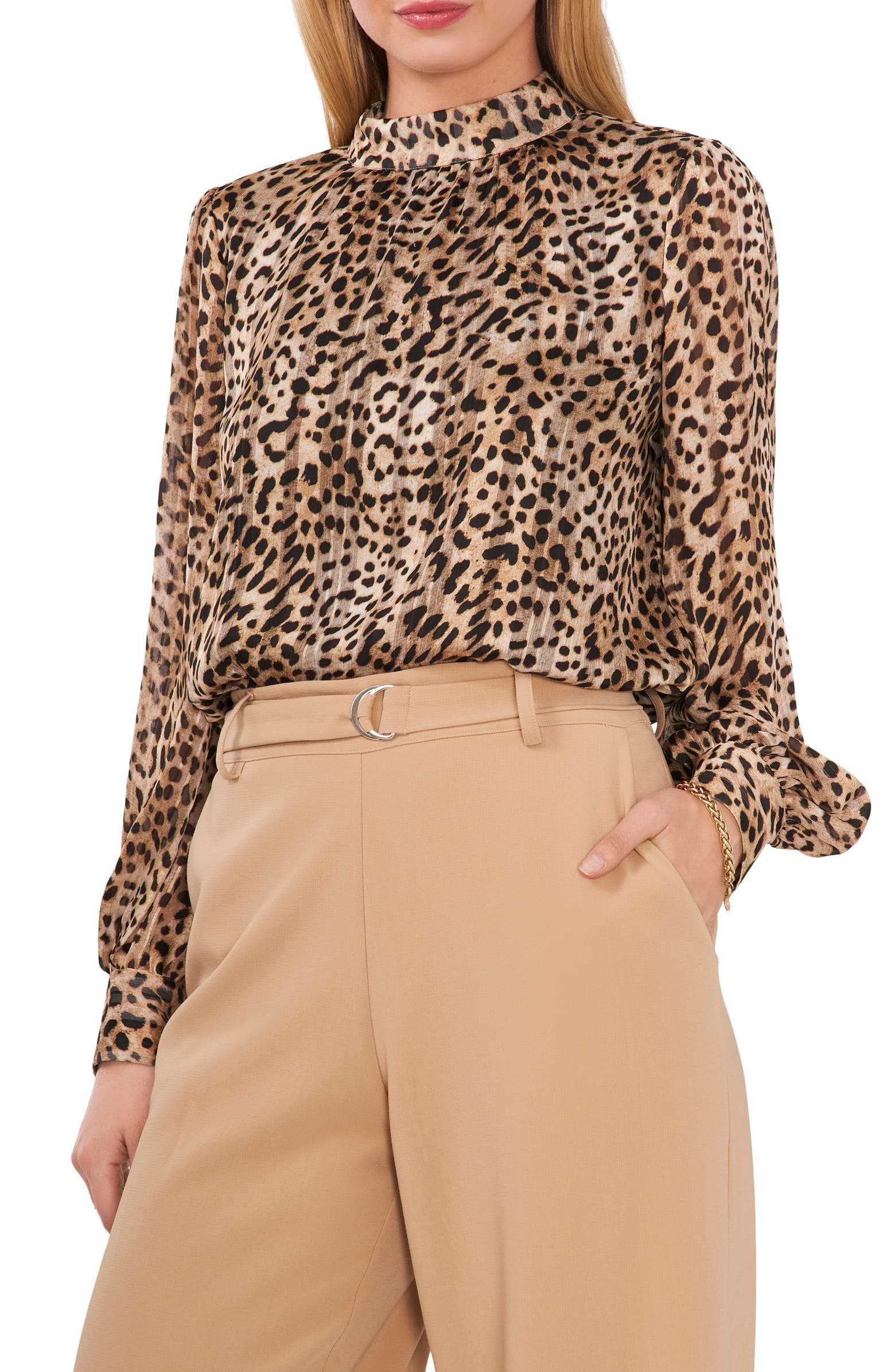 For a fun and unique look, try pairing your favorite color with an animal print. This could be a leopard print skirt or even a zebra print top. Animal prints are universally flattering and pair well with many colors, so don't be afraid to try this trend.
If you want to tone down the animal print, try pairing your purple shoes with neutral pants and a classy leopard print top. And don't forget your accessories! We recommend keeping them simple to really tie the whole look together. Finish it off with a pop of color – your purple shoes.
Animal prints are always fun and unexpected, so they are perfect for adding a bit of personality to your outfit!
10. Pastel Colorblock
For a pretty and feminine look, try pairing purple shoes with a pastel outfit. This could be a mint green outfit with lilac heels or a tiffany blue blazer with a light purple strappy sandals.
Whether you're looking for something sweet and innocent or bold and daring, there's no wrong way to wear this trend. So go ahead and experiment until you find the best pastel color that works best for you.
11. Burnt Orange
Burnt orange is a favorite fall color and you can definitely pair this with your favorite pair of purple shoes. If you're looking to add some interesting color combination that stands out, then burnt orange is the way to go.
It's a shade of orange that has a brown base, which makes it perfect for pairing with neutrals like black, white and brown — but also with other pops of color like purple.
12. Cobalt Blue
Blue is one of the best options to wear with purple. The color also works well for spring and summer outfits due to its association with the sky and sea—both popular seasonal motifs in fashion.
As far as what pieces you can wear together: think about mixing floral blue tops or graphic tees with blue pants for an easy-to-wear outfit that will still allow you do express your personal style!
This is a pretty fun look that will turn heads wherever you go – and so if you like the attention (and you love expressing yourself through fashion), then this color pairing is a great choice to start with.
13. Chocolate Brown
Chocolate brown is a great color that pairs with purple shoes very well. It can be worn with many different colors and looks great in the fall, winter, spring and summer. It helps ground the brightness of your shoes – and it comes out as a muted and professional outfit that's perfect for a formal event, with just a little pop of color.
14. Casual Jeans
For a relaxed everyday look, try pairing purple shoes with your favorite pair of jeans. This could be skinny jeans or wide-leg jeans, depending on your preference.
If you want your purple shoes to really pop, go for darker-wash jeans. For a subtle outfit, opt for light wash denim instead.
One of the great things about purple shoes is that they can dress up any outfit, even something as simple as your everyday jeans. Whether you're going for a casual look or something more dressed up, purple shoes are always a good choice.
15. Bright Green
Bright green is another great color to wear with purple. They complement each other pretty nicely, and they look great together! You can wear bright green for a bright summery look. It's also one of the most popular colors among high fashion stylists, so it will definitely make you feel like a star when you wear it!
We recommend pairing green with a deep, dark purple shoe color to balance out its brightness.
So, there you have it! These are just some of the best ways to style purple shoes for the current season. If we missed any key looks, let us know in the comments section below. And if you're still looking for more fashion inspiration, check the posts down below!
Get More Fashion Ideas
10 Best Shoes To Wear With A Denim Dress (+ Cute Outfit Ideas)
What To Wear With Yellow Shoes: Here's How To Style This Fun Color
Our 8 Fave Shoes To Wear With Straight Leg Jeans