12 Best Shoes To Wear With Shorts (For Cute Summer Looks)
We only feature products that we hope you will love. We may earn a commission if you decide to make a purchase through our links, at no cost to you.
Shorts are an iconic summer season staple, and you can build so many outfits with this breezy piece! To start, here's a guide on the 12 best shoes to wear with shorts for women.
Is there anything more liberating than finally being able to switch out your winter coats and warm leggings for a pair of summer shorts? It feels like you're shedding the weight of many months in heavy, cold clothing.
While the freedom of wearing shorts is great, finding the best choice of shoes to wear with them can be a challenge. You want to find shoe styles that won't make your feet too hot, but will also help you feel well-put-together and stylish at the same time.

This year's biggest trends seem tailor-made for pairing with shorts: sleek sneakers, strappy sandals, chunky dad sandals, and mules all look great whether you're opting for cutoffs or cargo shorts and everything in between. Here are our favorite shoes to wear with shorts (for women):

The Best Shoes To Wear With Shorts (For Women)
1. Sneakers
Sneakers are a classic summer option to wear with denim shorts (or any pair of shorts, really). They're comfortable and easy to walk in, so they make running errands or spending the day at the park easy.
Classic white sneakers can be dressed up or down, so you don't have to sacrifice style if you want something more casual. Sneakers can also be worn with shorts, dresses, and skirts!
For a trendy look, go for high-waisted shorts (bonus points if they're distressed!), a graphic tee, and a pair of low-top sneakers. You can elevate your overall look even further with a sleek black blazer or a leather jacket of your choice.
2. High Heels
High heels are an excellent choice for pairing with dressy shorts. They can add height, which is often helpful if you're short. High heels also help give you the illusion of long legs, which is always a plus!
High heels are also super sultry on their own and provide a great way to dress up any casual outfit.
In addition, high heels will make your legs look longer and leaner in comparison to when you wear flats or sandals. The same goes for dresses; high heels will help balance out the length of your legs compared to the hem of your dress or skirt.
For an elegant outfit idea, pair your dressy, tailored shorts with a floral wrap top and a pair of strappy rose gold high heels. This is the perfect outfit for when you want to look elevated and dressy in warmer weather, but you don't want to go for a dress or a jumpsuit.
Complete your outfit with a pair of hoop earrings and a sequin clutch!
3. Ballet Flats
Sometimes, less is more – and that means going for a pair of simple, flat shoes. Ballet flats are a great option for those who want to go for casual wear. They come in a variety of colors, materials, and styles. Ballet flats are easy to walk in and comfortable to wear.
These shoes are a good choice if you want a quick, stylish look without going over the top.
If you want to add a bit of glamour to your everyday look, we recommend checking out our 15 favorite designer flats – pair these up with a matching designer purse to instantly elevate a drab outfit.
4. Ankle Boots
Ankle boots are a chic choice to pair with shorts – seriously, the right pair of boots can really take your outfit from drab to fab. These ankle boots can be worn with skirts and dresses as well, making them versatile enough to be worn in many different situations.
Ankle boots are comfortable and easy to walk in; they're also great for cold weather! You can pair ankle boots with tights or leggings if the weather is cool outside. We personally love pairing them with leather shorts and cozy knits, making them the perfect pair of shoes for chilly weather.
5. Flat Mules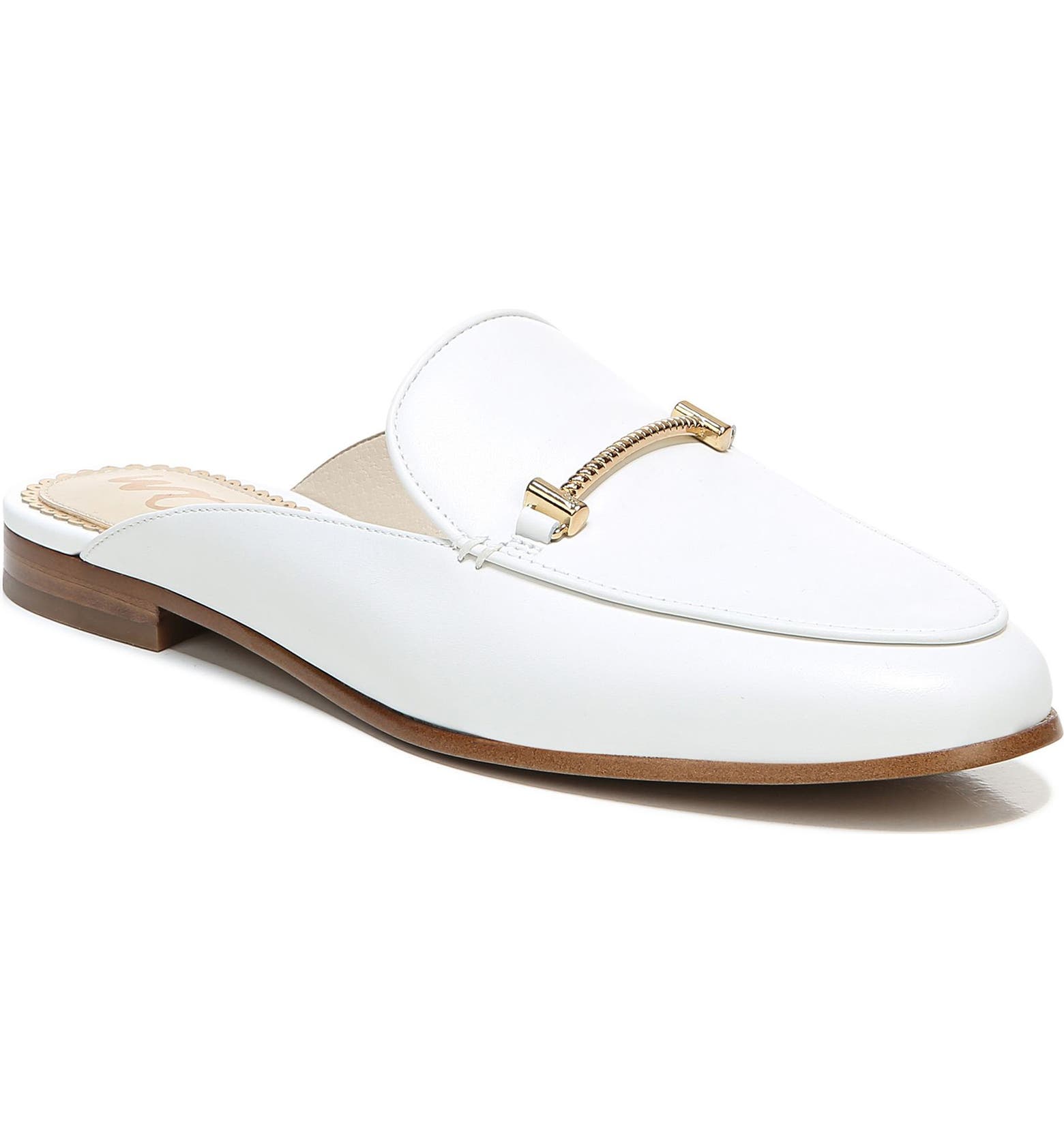 If you find ballet flats too boring, no worries – try going for flat mules instead. Flat mules can match almost any outfit you throw at them, and they're very comfortable to wear for an effortlessly elegant look.
Flat mules are easy to walk in and easy to pair with shorts — there's no need for a heel if you're just wearing shorts around the house or going out to brunch with friends.
They're also pretty easy to find since many designers make versions of this shoe that work well with shorts!
6. Classic Pumps
Never get between a girl and her trusty pair of pumps – these are a staple in any lady's wardrobe. They're a good choice for work or a night out, and they work well with long or short legs.
A classic pump can pull together any outfit, from shorts to skirts to jeans.
If you're going on a date night or planning to hit a club with your friends, definitely go for a pair of pumps as long as you feel comfortable wearing them! We don't want you to be hobbling in pain, or else you won't look too good.
7. Strappy Sandals
Strappy sandals are a super cute shoe option for summer because they're stylish and they can dress up your feet. They can likewise be worn with shorts, skirts, dresses, and pants – if you don't have a pair of strappy ones in your closet, it's time to invest in a good pair or two.
These are heeled strappy sandals and flat ones too, so you have a variety to choose from.
8. Espadrilles & Wedge Sandals
For the ultimate summer shoe for your super cute summer outfits, look no further than espadrilles. Espadrilles are one of the most comfortable shoes you can wear – they're typically made with either canvas or leather straps with a jute sole. They can be flat or heeled, and they are lightweight and easy to walk in.
In addition to being perfect for warm weather, they're also perfect for summer or spring!
If you want to add a bit more style to your look, espadrilles come in many different colors and patterns such as stripes, checkerboard designs, flowery prints, or traditional embroidery.
We recommend picking up a pair of wedge espadrilles with lace-up ankle straps, they would definitely add a gorgeous, feminine touch to your shorts outfits.
9. Knee-High Boots
Similar to sandals and flats, knee-high boots are versatile enough to be worn with shorts, skirts, or dresses. In fact, they can be styled with almost any casual outfit for a chic look.
If you're looking to add a bit of edge to your look and want something that will make you stand out from the crowd, then go for a pair of thigh-high boots in either black or brown leather.
These pairs will give off an urban vibe while still being appropriate for work or for running errands.
10. Flat Sandals
For the ultimate casual look, you can't go wrong with a simple pair of flat sandals. They're perfect for summer and spring, but can of course also be worn year-round if you live in a tropical country.
Flat sandals are an especially good choice for casual outfits and look great when you want to dress down your outfit with something nice and comfortable – this particular pair gives us Mediterranean vibes!
11. Platform Sandals
Platform sandals are great for an edgy look. The platform will boost up your height, which is always nice.
It's important to remember that when it comes to shoes, the height of the heel shouldn't be too tall – otherwise, you may struggle to feel comfortable wearing them. So make sure that if you choose a pair of platform sandals with heels between 2-3 inches – they're still relatively slim so they don't dwarf your frame!
12. Chunky Dad Sandals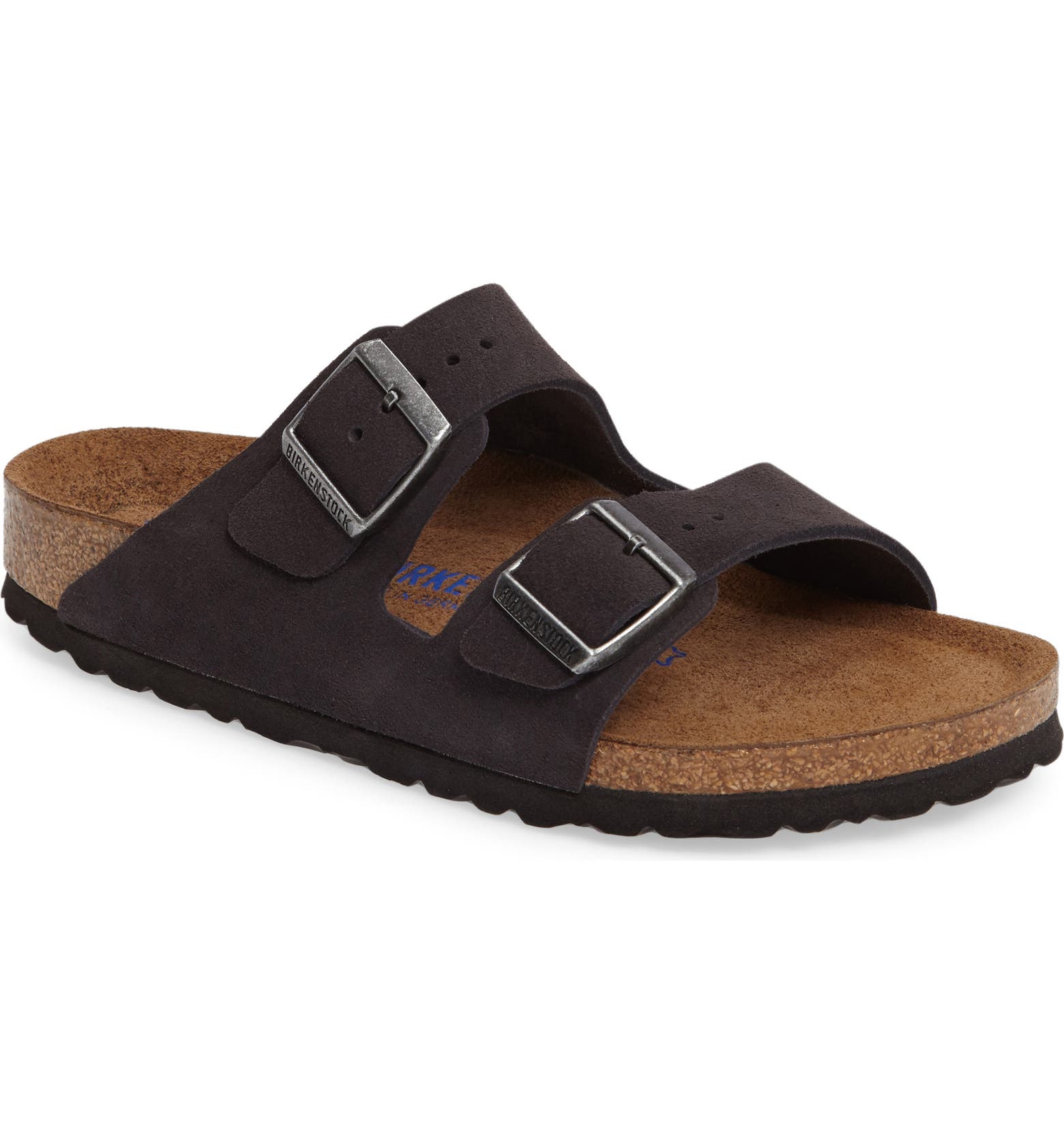 Chunky dad sandals are the perfect shoes to wear with shorts if you want to choose comfort all the way, especially if you're going to do lots of walking.
The most popular brand of chunky dad sandals is called Birkenstocks, and these shoes have been around for years and will never go out of style. As a plus, Birkenstocks are orthopedic, meaning they perfectly support your foot when walking.
If you're looking for a slightly boujier version, Chanel's and Fendi's versions of the dad sandal are worth checking out, too.
Conclusion
The best shoes to wear with shorts are style-forward, but also comfortable.
It's easiest to find the perfect pair when you know what shoe works best with a given outfit, so make sure you're thinking about what shorts you want to wear and which shoes will match them before you start shopping around.
We hope you find this style guide about the best shoes to wear with shorts for women helpful! If you're still looking for more fashion inspiration, check the posts down below.
Get More Fashion Ideas
The Best Shoes to Wear with Mom Jeans: 12 Pairs To Check Out
15 Best Jimmy Choo Shoes For Every Occassion
7 Best Shoes To Wear With a Polka Dot Dress (For The Perfect Match)