What To Wear In Miami: 10 Cute Outfit Ideas
We only feature products that we hope you will love. We may earn a commission if you decide to make a purchase through our links, at no cost to you.
Longing for a spring break? If you're headed to Florida this year, check out our guide on what to wear in Miami for your next sunny getaway.
Miami is the perfect place to experiment with new warm-weather styles. With its near year-round sunshine, luxury hotels and its reputation as a party town, this famous South Florida city really is the place to be.
From the upscale restaurants fronting Miami beach, as well as trendy clubs along downtown Miami, there are hundreds of cool places to check out in Miami for both daytime and nighttime activities.


Now that the colder season is upon us, it's no surprise that tons of people are jetting off to warm beach cities in order to soak up as much sunshine as possible. Whether you're going with your family or a girls trip, don't forget to plan your outfits beforehand!
We've featured 10 of our favorite options below, so make notes for your Miami packing list out, and let's start going through it!

What To Wear In Miami
1. Jumpsuits or Rompers
There are many things you can do in Miami, but one thing that is a must-do is to wear jumpsuits and rompers. Not only are they fashionable and comfortable, but they're such easy outfits to style, as you only need to add accessories and shoes to your look.
Jumpsuits come in all sorts of colors, patterns, fabrics, and cuts so there's something for everyone! Whether you want a simple floral jumpsuit or a more intricate one, like a metallic sequin number for a party, there's always a perfect look for you out there.
2. Floral Dresses
Floral prints are a very popular choice to wear in warmer climates, as they are a great way to look carefree and feminine.
We recommend opting for flowy, floral maxi dresses in breathable fabrics like rayon for ultimate comfort. Wear these dresses with a chic pair of sunnies, and you're all good.
3. White Cotton Dresses
You can't go wrong with a white cotton dress. They look good on everyone, making them a must-have for every wardrobe.
They're also great for all occasions, whether it's dinner out or just hanging out with friends – it all depends on how you style them. A white dress with the perfect choice for strolling around art museums and then going to a nice restaurant.
4. Linen Clothing
In hot weather, linen is a must. This natural fiber is lightweight, breathable, and comfortable to wear. Linen will be your savior during a warm Miami day! You can even use a lightweight linen shirt as a chic cover-up for your bikini.
5. Two Piece Outfits
Much like dresses and jumpsuits, two piece outfits are an easy-going, carefree outfit idea that doesn't require too much thought.
Two piece outfits are also a great way to show off your body in an elegant way. Pair this look with strappy sandals or a pair of high heels, and complete the look with a cute designer beach bag.
6. Feminine Tops
Flouncy, feminine tops with ruffles are must-haves on vacation. These tops look best when paired with jeans or a relaxed skirt, and they're the perfect balance between semi-casual and dressy.
As these types of tops come in multiple different styles, you can opt for anything from puff-sleeve tops to off-the-shoulder tops like the two ones we have featured above. As Miami is warm year-round, you should always have at least a few of these tops in your suitcase.
7. Your Favorite Swimsuit + Cover Up
Miami is all about beach life ad pool parties, so make sure to pack a flattering swimsuit and a breezy cover-up.
You can find everything from bandeau swim tops and high-waisted bottoms, all the way down to bikinis and one piece that will flaunt your body shape in the best way possible – Revolve has a lot to offer, for instance.
If you're looking for something more traditional or modest, there are plenty of options out there too! Just make sure whatever you choose works well with your body type, so it doesn't end up looking awkward or uncomfortable when you wear it while lounging by the swimming pool.
8. CluB/Party Outfits
Miami is known for its wild nightlife, and even if you're not a big clubbing person, we recommend bringing at least one outfit you can wear on a night out – you never know what could happen!
Whether that means bringing a sequin top or your favorite figure-hugging dress, make sure to bring a pair of heels that you feel comfortable walking in. While stiletto heels generally look the more elegant, you don't need to wear a pair if you find them uncomfortable – any shoes with a slight heel will do!
Statement accessories like necklaces, earrings, or a chic designer clutch can also help add some flair when combined with an otherwise simple outfit like jeans and a silky blouse.
9. Corset Tops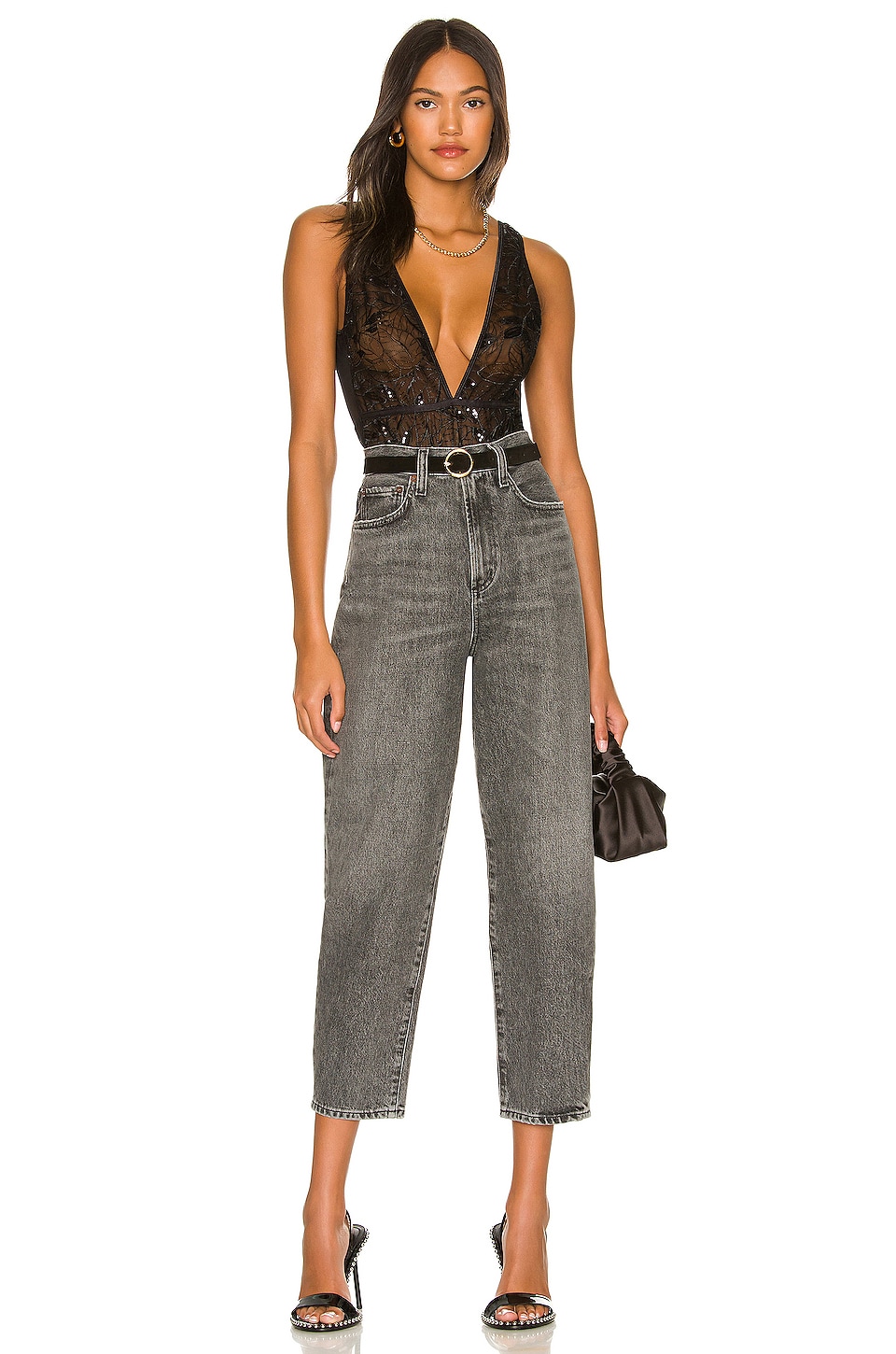 Structured corset tops are a great piece to wear to a dinner or rooftop bar, as they can instantly make a statement. Wear them with your favorite pair of jeans and throw on a blazer for a chic finish.
10. laid back looks
A casual outfit is always a great choice, especially if you plan to explore the city on a relaxed day. One of the easiest off-duty looks is pairing your denim shorts (or a pair of straight-leg jeans) with comfortable white sneakers, a baseball cap for sun protection, and an oversized t-shirt for a sporty yet chic look.
You can also go for a tank top, halter top, or crop tops instead, especially if you want to get as much natural tan as you can under the sun.

Additional Style Tips
1. Opt For Flowy, Breathable Fabrics
Miami is known for its warm weather and breezy climate, so opt for fabrics that drape well, move well in the wind and are lightweight as well as breathable. Fabrics that are breathable are also key as your skin will be exposed to sunrays all day long.
2. Pack Bright, Vibrant Colors
Bright colors always look great on vacation, whether you develop a natural tan or not. If you are generally partial to neutral colors, consider adding just a few colorful tops or skirts to your suitcase to break up your neutral base colors.
If you are shy about wearing color, it's always best to pair them with black, white, neutral and denim basics to create an effortless look.
3. Don't Forget Sun Protection
Miami is a sunny place, so make sure to apply sun block before you head out, and wear a wide-brim hat with sunnies at the height of the day.
4. When In Doubt, Rock A Bikini
When in doubt, simply put on your bikini top and a nice cover-up – you'll be in and out of the pool and beach for most of your vacation, so why complicate things if you're just lounging about?
Pack The right Shoes that You Need
Sandals: Sandals are a must in Miami! Whether you prefer a feminine option with straps and a heel, or a more sturdy Birkenstock, pack at least one pair.

Heels: Heels are essential if you are thinking about partying it up in Miami. Make sure they're decently comfortable before buying them, so you don't have any blisters down the road.

Sneakers: Sneakers are the go-to shoes for walking around town, especially if you're going to be out and about all day. Pack a versatile pair with you, like the Veja Campo sneaker.

Wedges: Wedges are a great choice if you're looking to elevate your beach dresses during the daytime.

Conclusion
Miami is famous for its beautiful beaches and its thriving nightlife, so there are plenty of places where you can show off your new look while also having a good time. We hope this article gave you a bit of clarity about the best garments to wear in Miami!
Get More Fashion Ideas
50 Affordable Dark Academia Outfits To Get Inspired By
25 Trendy Nashville Outfits To Wear On Your Next Southern Getaway
40 Cute Fall Outfits That Will Keep You Cozy & Stylish