10 Best Lipstick Colors To Wear With A Black Dress
We only feature products that we hope you will love. We may earn a commission if you decide to make a purchase through our links, at no cost to you.
Ever wondered what the best lipstick colors are best to wear with a black dress? We've got you covered with our simple guide to casual and elaborate looks.
The night is young, and you have your favorite little black dress on. So, here comes the question: what color lipstick should you go with?
When you're able to match your lipstick color to your black dress or black outfit, it brings out the best of both worlds. You can have the black dress and a striking red lip to go with it because you're still going to look fabulous.
You have all reasons to look simply ravishing and nothing but the best will do for such an occasion. So, don't get confused with so many lipstick colors around – all you have to do is find the perfect lipstick shade that will complement your entire look.
Get To Know Your Undertone
As black is a neutral color (and goes with everything), finding the perfect lipstick to wear with it is less about what colors work with black, and more about what colors work with your specific skintone.
So, the question you should be asking yourself is: "am I warm, neutral or cool-toned?" This will help you uncover the exact lipstick shades that you should go for.

If you have a cool undertone (your skin is more pink with purple veins around your wrist), lipsticks with cool elements will look fantastic on you. People with a warm undertone (your skin is more peachy, with green veins around your wrist) will experience the opposite: warm tones like coral will look amazing.
Women with a neutral skintone will have more options, as they can play around with lipsticks that have both undertones, and still look amazing.
If you're not sure what undertones you have, there are tons of helpful guides online, such as this one from Good Housekeeping.
With this said, below is our list of 10 best color lipsticks to wear with a black dress to make you feel flawless, gorgeous and perfect. While these general shades are great for everyone with any undertone, make sure to pick a specific shade from the retailer that fits your undertones.

10 Best Lipstick Colors To Wear With A Black Dress
1. Bright Red
Bright red is a bold color to wear with a black dress, and often looks amazing if the dress is conservative on its own. Bright colors can be worn with neutral makeup and accessories for a day look as well, but evening looks are where they can truly shine.
In our opinion, bright red really is the best lipstick color to wear with a black dress. Every lady needs at least two (or three!) shades of red lipstick in their makeup arsenal!
2. Nude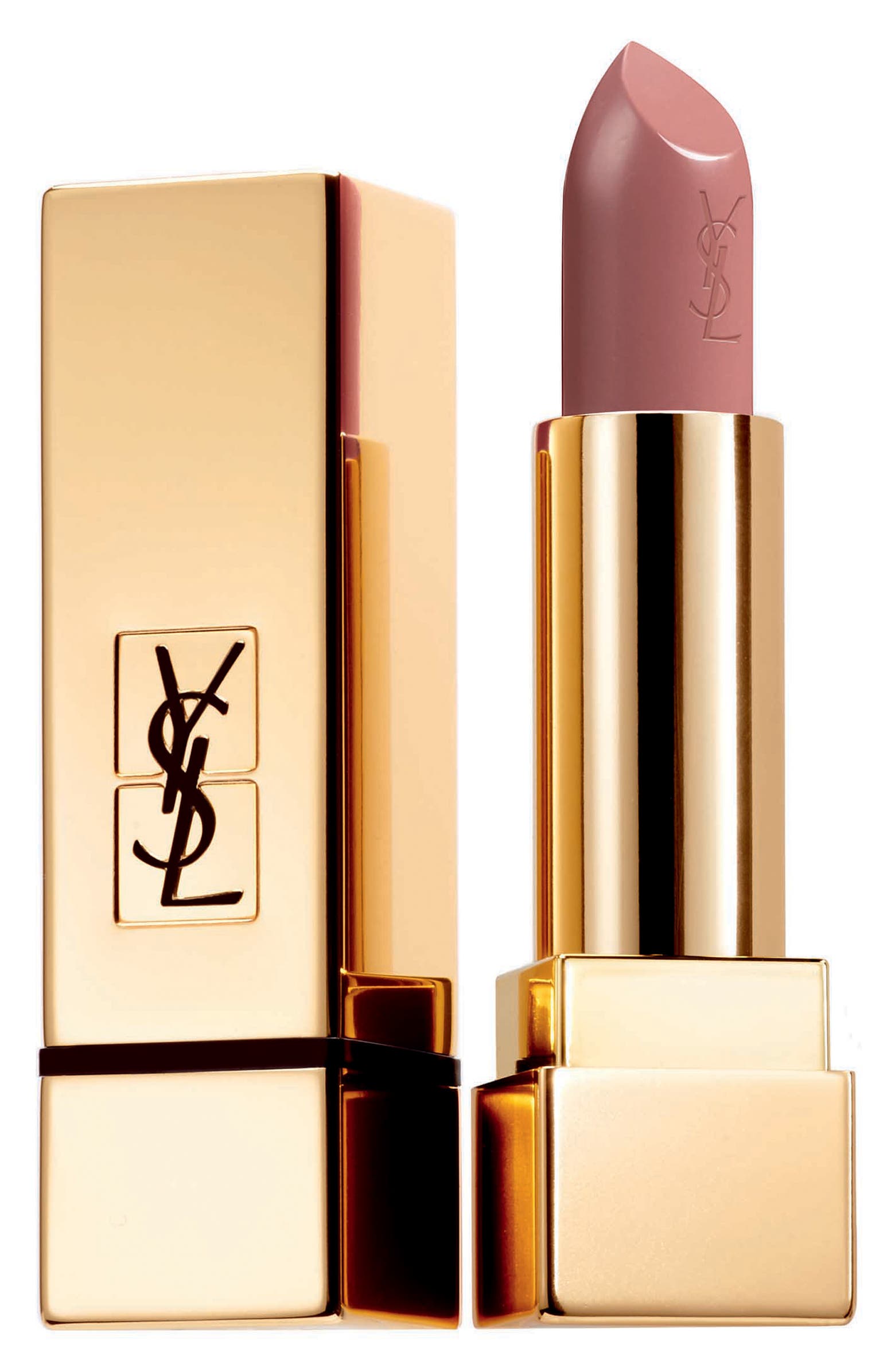 If you want to go for a lip color that's universally flattering, but still has its own unique edge, the answer is a classic nude lipstick. This is the kind of shade that can be worn by anyone and look great on them.
Nude lipsticks are great for all skin tones – you don't have to worry about looking washed out or overdoing it. They're also versatile enough that they won't clash with any outfit. You can wear these colors at home or at work; in summer or winter; with casual and formal black dresses…you name it!
Nude lipsticks are an excellent choice if you're dressing up for daytime events, or simply want all of the attention to be on the dress that you're wearing.
3. Dark Red
If you're looking for a color that's bold, but classic and safe at the same time, dark red is the color for you.
Dark red is a good fall and winter color because it can be worn with so many different outfits. Dark red looks fantastic on every skin tone, but medium, olive, brown and darker skin tones wear it best, in our opinion.
This type of lipstick works well with a slight smoky eye, but if you're not into heavy eye makeup, it also works with makeup looks that are subtle and safe (like brown and gold eyeshadow).
4. Orange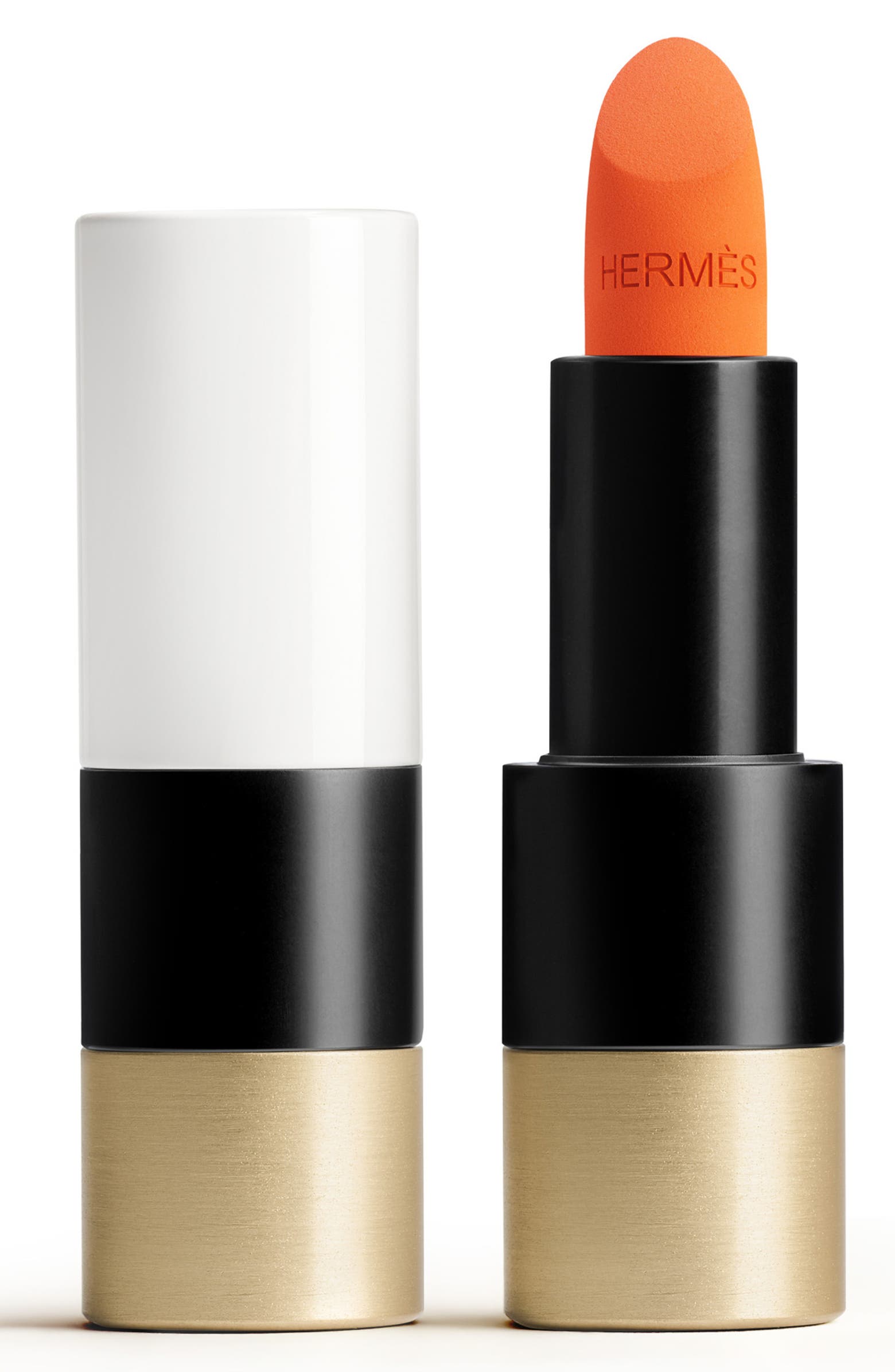 If you have a deeper skin tone with a warm undertone, orange lipstick will look incredible on you. You can experiment with shades like Orange Boite from Hermès' lipstick line, or even an even bolder option like the Beta shade of the Lip Tar lipstick from Obsessive Compulsive Cosmetics.
These are definite show-stoppers and look beautiful on black skin! However, if you have fair or medium skin, it may be best to skip orange alltogether and opt for our next pick instead.
5. Coral & Peach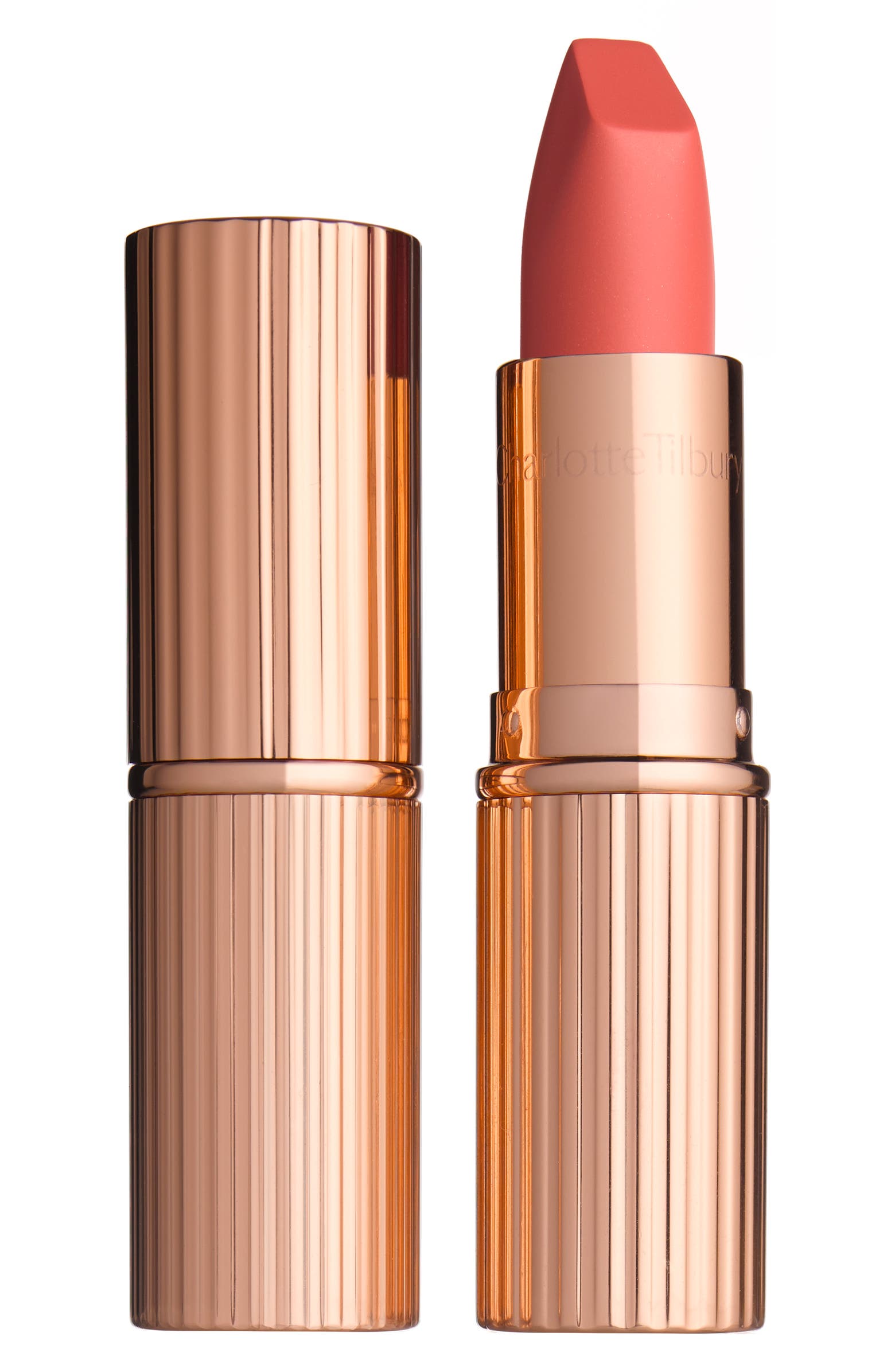 Light peach and coral are great spring and summer colors to wear if you have fair to medium skin with a warm undertone, and it's also an excellent complement to many hair colors.
While peach and coral can work for deeper, darker skin tones too, make sure that they aren't too light and contrasting if you opt to try this.
6. Blush & Rose Pink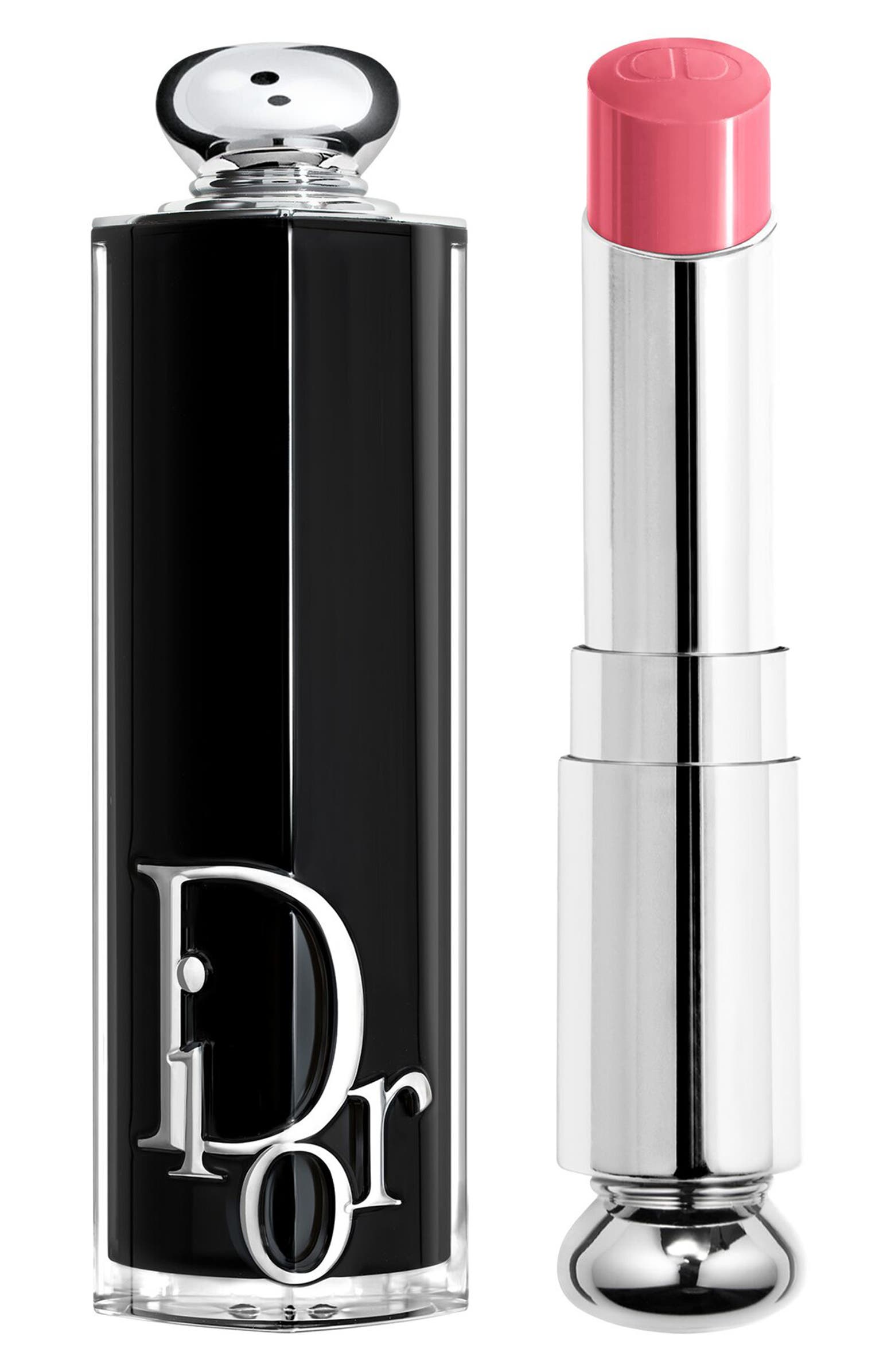 Blush pink, sometimes called rose pink, is another great color to wear with black. It's very close to a nude, but it gives an extra oomph to your look, adding a bit of color.
If you're fair skinned, blush pink works well on your skin tone because it gives you a little bit of definition without looking too harsh or bright. It's can also emphasize blue eyes as both pink and blue are cool tones, and it's a great choice if you're going for a smokey eye.
If you're darker skinned, or olive skinned, blush pink can still work for you, as long as you don't go for a shade that looks too light against your complexion.
Overall, blush pink is a youthful, neutral color that will go with just about anything – and yes, that includes black dresses and most of your everyday outfits, too.
7. Plum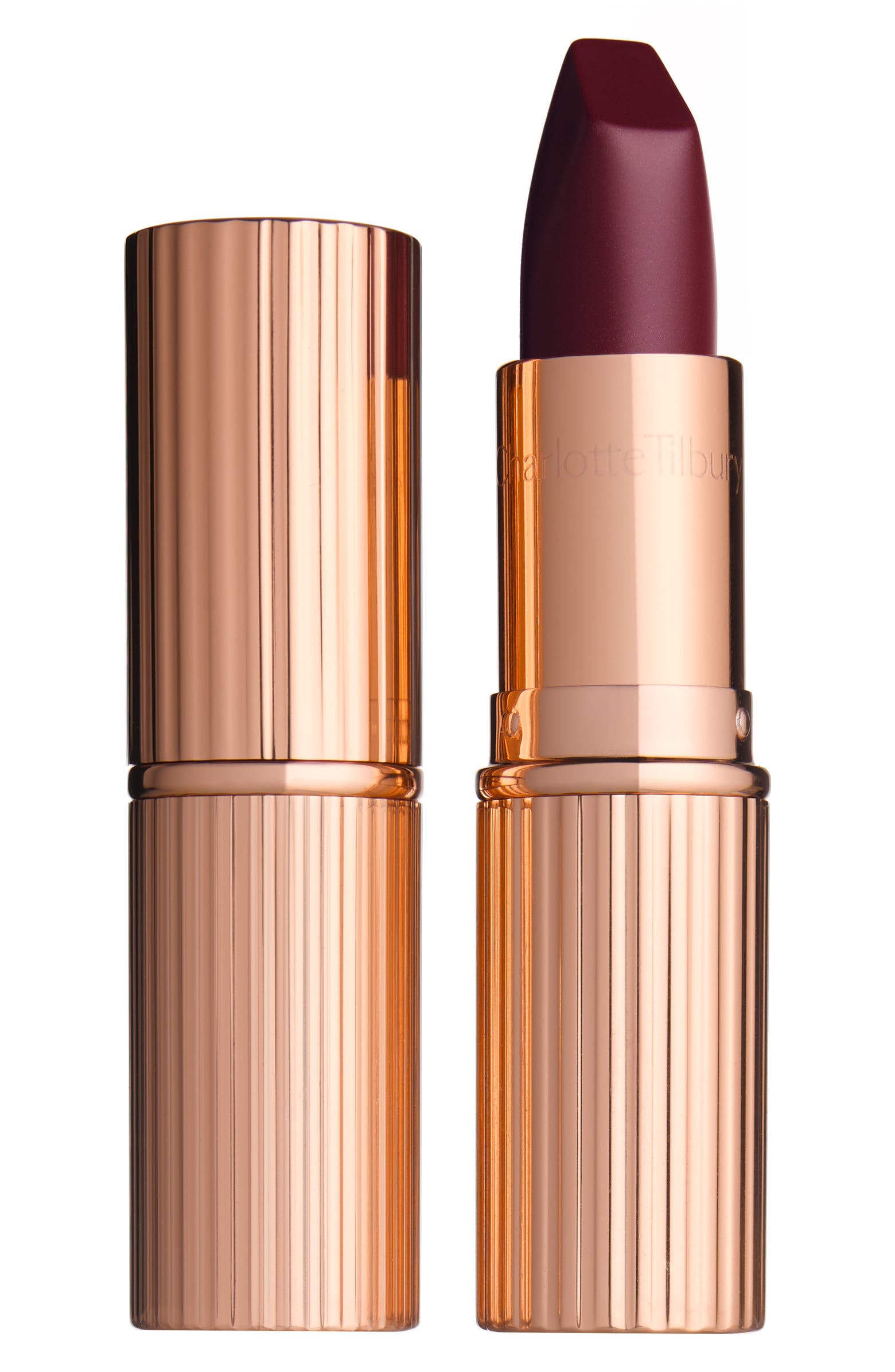 A plum lipstick is a great choice for an evening event or even a night out. This sophisticated color looks good on all skin tones, as it comes in multiple shade variants; there are plum lipsticks that lean more into purple and blue tones (great for cool-toned people), and variants that are warmer and maroon-like.
Plum can be worn in many different seasons, but it's typically associated with fall and winter. When pairing this shade of lipstick with an outfit that has black in it, remember to keep the rest of your makeup neutral and light, so that it doesn't compete with your lips, unless you're going for a vampy look.
You may also want to consider wearing this shade if you're attending an evening wedding where everyone else will be dressed up as well—plum is one of those lip colors that can work just about anywhere!
8. Burgundy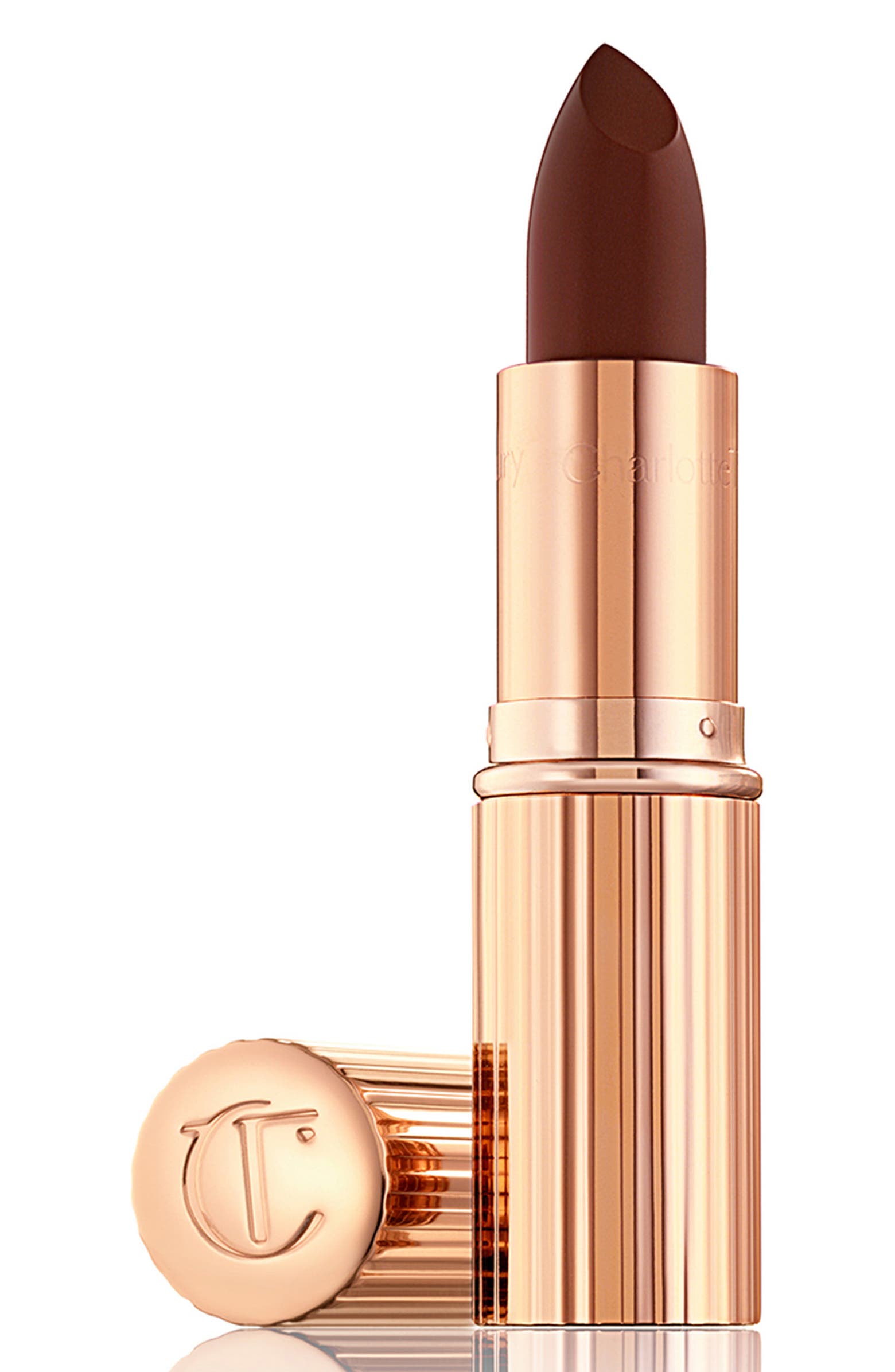 One step away from plum is burgundy – arguably the more popular fall color choice of the two. Unlike plum, burgundy has cool, blue undertones, meaning that it suits women with matching cool hues, regardless of their skin tone.
With this said, if you have warmer undertones, simply pick a burgundy lipstick with noticeable brown tones – this will ensure that the color complements your skin as best as it can.
While all skin tones can pull off a burgundy lip, we think that it's especially beautiful on dark, deep skin tones, as well as brown skin.
9. Hot Pink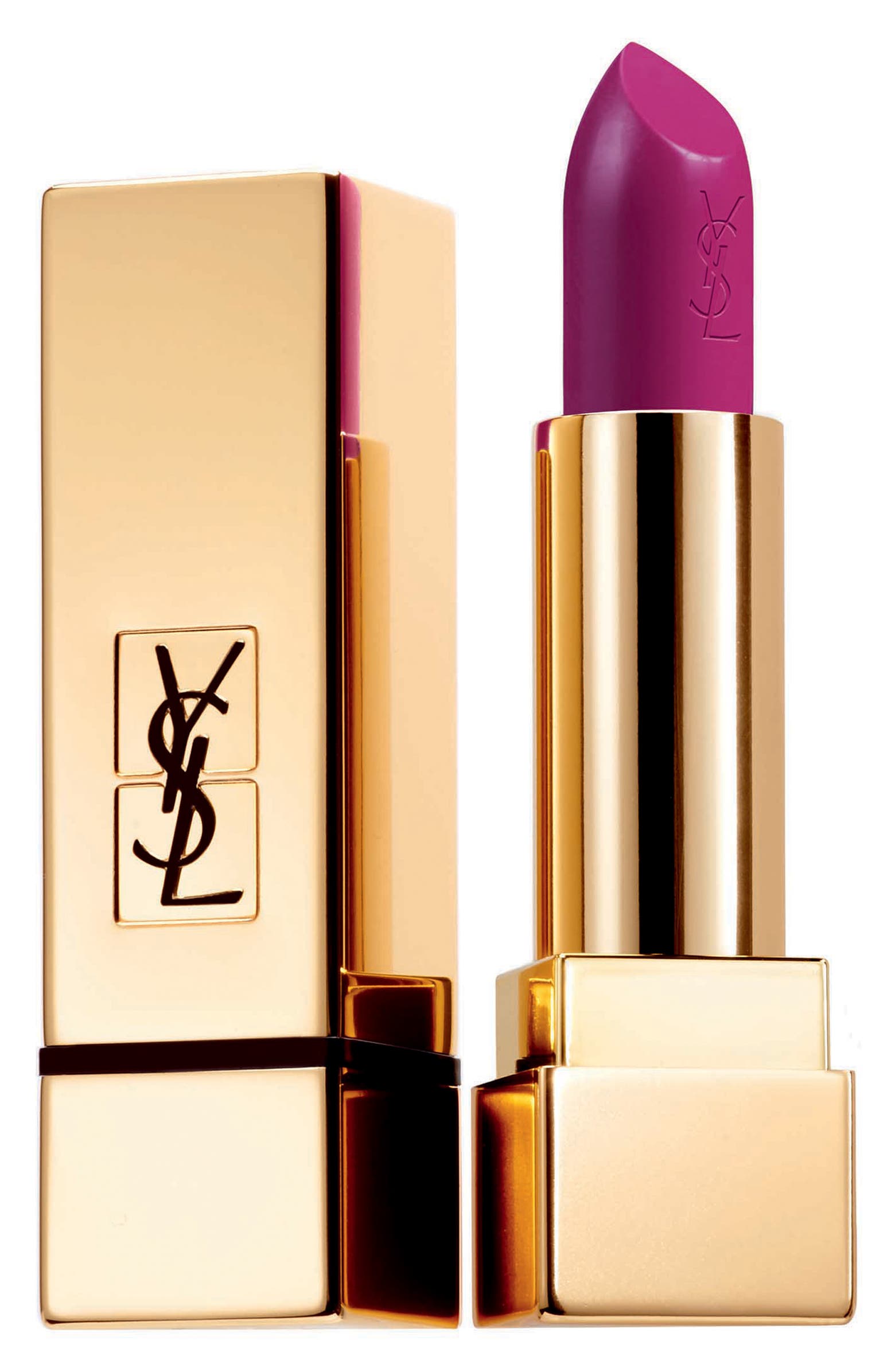 Hot pink lipsticks are a fun, easy way to achieve bold color. Eye-catching pink colors come in multiple shades like Barbie pink, fuchsia and magenta, so that you can pick the perfect shade to match your pout.
In general, hot pink lipsticks tend to have blue hues, meaning they are best for cool undertones, but if you have warm skin, you can make these shades work for you by opting for a shade that has peach or yellow undertones, such as Just Wondering from Mac.
Hot pink lipsticks look fantastic on all skin colors, but as they can be quite bright, they look more effortless against darker skintones. On fair skin, they can come across a little too Barbie-ish. If this is a concern of yours, simply opt for a less pigmented lipstick.
10. Mauve
Mauve is 90s favorite and has a mixture of pink and purple, which makes it a great color for medium and fair skin tones with cool or neutral undertones.
Conclusion
As you've seen, many, many lipsticks can be the perfect match for your black dress. The best option ultimately comes down to the undertones of your skin, your skin shade and the vibe you want to go for.
For daytime wear, nude and light colors are often best, whereas for eveningwear, you have tons more options.
The right lipstick can make a huge difference in the overall look of an outfit, whether it's black or not. The beauty of color is that there are so many options available for every occasion and style, so don't be afraid to experiment with different shades until you find one that works best!
And there you have it; our 10 favorite lipsticks to wear with a black dress or a black outfit. Which one is your favorite? Let us know in the comments section!
Get More Beauty Ideas
8 Best Lipstick Colors To Wear With A Red Dress
Matte Vs Satin Lipsticks: Which One Is Best For You?
10 Best Hypoallergenic Lipsticks For Sensitive Lips (In 2022)