10 Bond No. 9 Perfumes For A Quintessentially Luxe New York Vibe
We only feature products that we hope you will love. We may earn a commission if you decide to make a purchase through our links, at no cost to you.
Looking for a high-end perfume to add to your collection? Bond No. 9 is a hidden gem. Check out our guide to the 10 best Bond No. 9 perfumes to add to your vanity this season.
The perfume you wear is really an extension of yourself, similar to the clothing and accessories you choose to rock. The right fragrance can boost your mood and confidence while intriguing and enticing others.
For example, if you're looking for a scent that will elevate your style, New York perfume house Bond No. 9 has provided fashionistas with incomparable niche fragrances since 2003. The luxury brand was launched by Laurice Rahmé, a female business mogul who bravely took over an industry dominated by men.


Bond No. 9 has approximately 155 perfumes in its collection, making it easy for ladies and gentlemen to find their signature scents. Behind most of the luxurious perfumes is a New York City neighborhood, reflected in their unique names. The aim of this was to infuse perfumery with artistry and creativity. Since 2003, Bond No. 9 has collaborated with dozens of iconic perfumers like David Apel, Laurent Le Guernec, and René Morgenthaler.
It's also important to note that many of Bond No. 9 perfumes are unisex, meaning that they are suitable for both men and women.
And while the fragrances are pricey, they are definitely worth their money, as their sillage and longevity tend to be incredible, so you won't need to spitz as much product as you may think. Plus, the unisex scents come in beautiful, stylish bottles, which definitely double up as decor.
Check out the 10 best smelling Bond No. 9 perfumes, worthy of a spot on your vanity table.

The Best Bond No. 9 Perfumes
1. Greenwich Village Eau de Parfum
Aside from its croc-embossed green perfume bottle, Greenwich Village EDP stands out from others as a fresh, oriental scent with hints of vanilla, fruits and floral notes.
Inspired by the individuality and the rich history of Greenwich Village, the perfume's most prominent notes are fruity litchi, velvety amboxan, sweet praline and vanilla, as well as beautiful peony, creating a very unique fresh fragrance with a bit of a gourmand twist.
As this complex fragrance is so well-rounded, it can be hard to differentiate all the individual notes that it has – it just smells addictively good and expensive.
The Greenwich Village fragrance is best for the spring and summer months and can be worn from day to night, making it a versatile choice for many occasions.
2. TriBeCa Eau de Parfum
Like Greenwich Village, the TriBeCa perfume bottle is croc-embossed, but instead of green, it's a gorgeous matte white. This cozy amber fragrance is young and hip but also sophisticated, much like those who call Tribeca home.
As it has prominent notes of delicious caramel, creamy hazelnut, and cacao, it's ideal for wear in the fall and winter, both day and night. Apart from its sweet notes, the perfume has jasmine sambac and cedar at its heart, as well as base notes of ambroxan and moss.
The result is a wonderful mix of caramel, amber, and woody notes with a definite praline quality – sweet, warm, and hard to resist. It's sometimes compared to the best-selling Baccarat Rouge 540 – while not entirely the same, the two have similar qualities and are utterly delicious in their own ways.
While it can be worn during the daytime, it's even better as a nighttime scent, especially for dates.
3. NoMad Eau de Parfum
If you're looking for a fruity rose perfume that has a smooth, sexy feel, NoMad EDP has got you covered.
This beautiful blinged-out bottle with Swarovski crystals is filled with a captivating, luxurious blend that is statement-making and sensual, ideal for those who like to smell expensive, affluent and powerful. While the perfume leans feminine, it's definitely unisex in it's character thanks to its prominent oud note.
However, don't be alarmed if you dislike strong oud – here, the oud comes across tame and soft, giving a bigger spotlight to the fruity pear, quince and black currant top notes, as well as floral rose.
Warm base notes of amber, vanilla and sandalwood round out the perfume perfectly, making it ideal for fall and winter. NoMad EDP is definitely signature scent worthy, but you can also reserve it for use in the evenings.
4. New York Nights Eau de Parfum
Like every Bond No. 9 fragrance, this star-shaped bottle is a work of art. New York Nights EDP is a favorite among those who like to wear warm, gourmand scents with prominent caramel and coffee notes.
It's sexy, it's decadent, and it takes you on a journey. At the opening, you'll sense more of the floral notes of the fragrance, including gardenia, jasmine and carnation, but as the fragrance settles, its true earthy-gourmand character is revealed, giving the spotlight to its cozy caramel and coffee notes.
The perfume also has prominent middle notes of patchouli and sandalwood, which give the perfume a woody, earthy touch. This fragrance is best for use in the fall and winter nights, but there really are no official rules as to when you can wear it.
Plus, a bottle of this fragrance will go a long way as it's very concentrated, so all you'll need is one spritz before you leave the house. If you prefer warm, comforting scents, then New York Nights is your perfect perfume match.
5. Madison Square Park Eau de Parfum
Without a doubt, Madison Square Park EDP is one of Bond No. 9's most popular and beloved fragrances. This green, floral fragrance is like taking a walk through Madison Square Park with it's beautiful blossoms, as well as freshly cut grass, hence it's name.
The fragrance is very heavy on its grass note, which mixes nicely with its fruity and floral notes of blueberries, hyacinth, rose and pink tulip. Depending on your nose, you may even pick up on vetiver and teak wood hints at its base.
The result is playful, fun, flirty and girly, making it a delightful treat for spring and summer.
6. Signature Pure Perfume
When it comes to perfume bottles, the Bond No. 9 Signature is one of the most gorgeous ones we've ever laid eyes on. It's coated in glimmering gold and covered in the luxury brand's logo.
Inside the bottle, you'll find a scent that's sultry, erotic, and sensual – an ode to Arabic nights with a bit of New York character. The scent is 30% concentration, which means its lasting power is next to none.
As you could expect from a fragrance inspired by the Middle East, Signature Pure Perfume has an oud presence; however, its most prominent notes are rose and musk, which make the oud lighter, cleaner and more wearable for every day. It also has a hint of tonka bean, which adds a hint of warmth and sweetness.
At its core, Signature is a true unisex perfume, great for men and women who love sophisticated, expensive-smelling statement scents. It's fresh, seductive, light and unlike other rose-oud combinations.
7. Chelsea Nights Eau de Parfum
Like the destination it's named after, Chelsea Nights EDP is gender-neutral and complex, which means you can share it with everyone in your social circle (although it definitely leans more feminine).
The luxury brand claims that Chelsea Nights is its sexiest fragrance to date and is ideal for people who consider themselves free, energetic spirits.
It's a decadent blend of warm, spicy notes like saffron, turmeric and myrrh, with delicious gourmand notes like cacao, vanilla, and hazelnut, with a touch of darkness from its black suede and oud notes. It's heavy, thick and daring – the perfect scent for nighttime wear or special occasions.
8. Nolita Eau de Parfum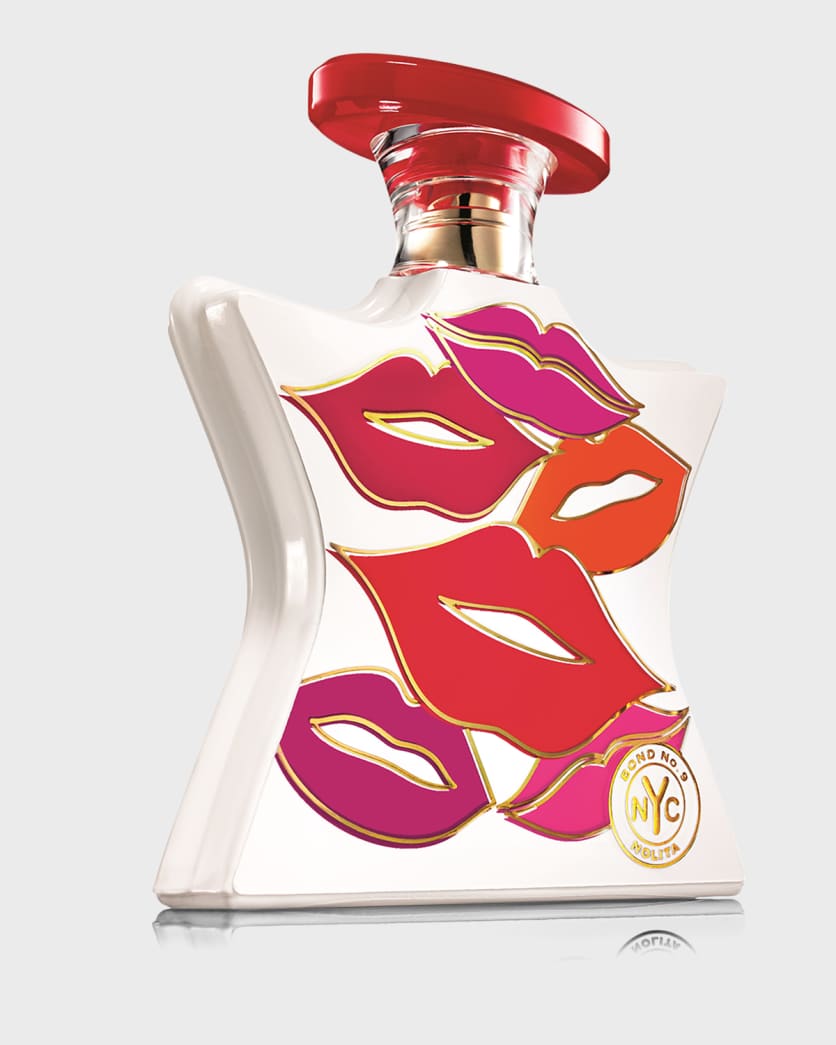 This perfume makes a wonderful Valentine's Day gift as the bottle's design oozes romance as it's covered in pouty pink and red lips.
Nolita EDP is popular among the younger demographic and those who consider themselves ladylike and feminine. The intoxicating floral perfume is ideal for day wear in the spring and summer, but if you rely on your perfume to give you a boost of energy each day, go ahead and wear it year-round!
The main scent notes you'll notice in Nolita are tangerine, musk, freesia, and lily, which create a fresh and alluring combination of mainly white florals and citrus, which are then deepened by warm amber and sandalwood at the base.
9. The Scent Of Peace Natural Eau de Parfum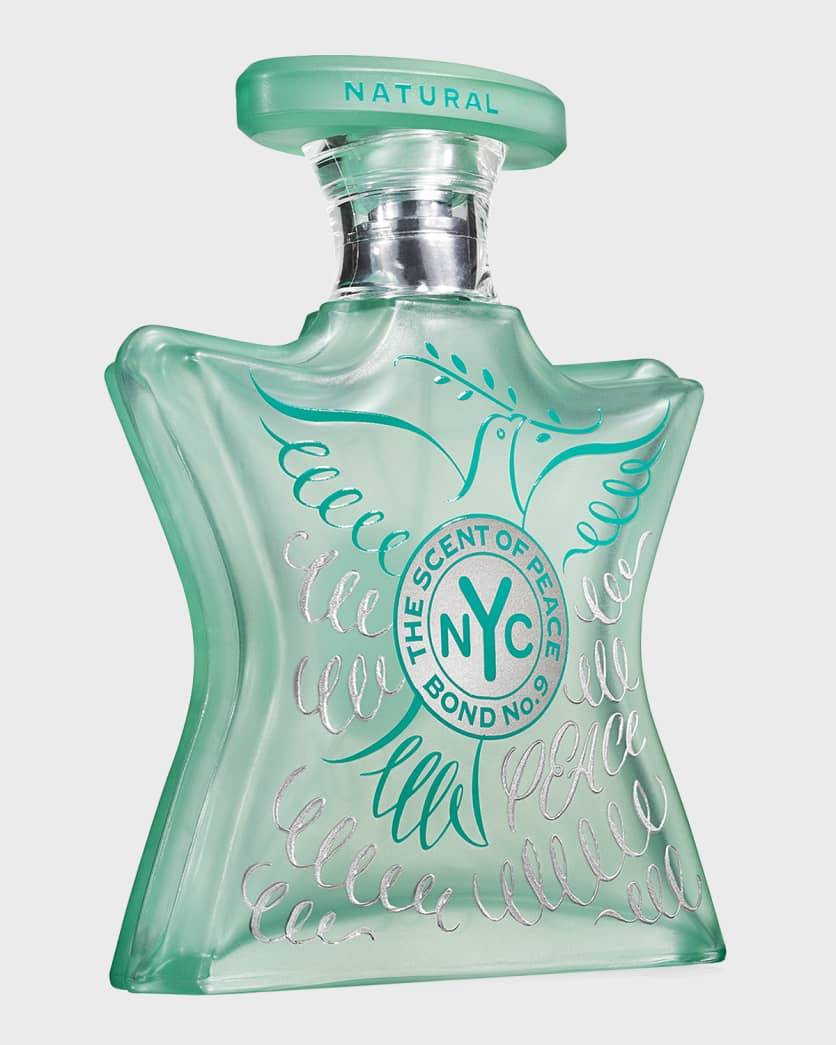 This fragrance is an absolute hit among those who like to incorporate natural products into their beauty and self-care routines. The Scent Of Peace Natural EDP is an uplifting eco-chic perfume that's made with vegan essential oils.
The unisex fragrance is, fresh, clean and light, reminiscent of an expensive, luxurious bodywash with a fruity character. It's most prominent notes are ambroxan, which comes across quite masculine, but the perfume also has multiple fruity and floral notes like raspberry, black currant blossom, rose and petitgrain to add a touch of greenery.
As it is a fresh scent, it's best for everyday wear in the spring and summer, from working during the day to drinks with friends after a long day at the office.
10. Hamptons Eau de Parfum
Ah, the Hamptons—arguably the most luxurious getaway destination for New Yorkers. The scent of this fragrance reflects the fanciness of the destination and its location along the ocean.
This unisex scent combines fresh citrus notes, florals and musk to create a gentle beachy vibe that lingers just like the ocean's salty mist. It's incredibly fresh and clean with a slight hint of metal, which makes Hamptons EDP a bit more masculine leaning.
As for it's scent composition, its main notes include zesty bergamot, lime blossom, and lemon, as well as cashmere musk, sage, jasmine, magnolia and rose. You may also pick up on hint of cedar at the top, and amber and sandalwood at the base.
Next time you visit the Hamptons or another sunny beach destination, be sure to order yourself a bottle of this Bond No. 9 fragrance if you want to smell like a million bucks.
We hope you loved our round-up of the best fragrances from Bond No 9. If you're craving more perfume content, make sure to check out our related articles below.
Get More Perfume Ideas
15 Gucci Perfumes For Women That Smell Like Opulence
The 25 Best Perfumes For Women That Make Men Swoon
15 Best YSL Perfumes That Are Utterly Luxurious