What To Wear Over Tank Tops: 8 Chic Ideas
We only feature products that we hope you will love. We may earn a commission if you decide to make a purchase through our links, at no cost to you.
Just because fall is here doesn't mean that you have to keep your tank tops hidden away in your summer wardrobe. Here's what to wear over tank tops no matter the weather!
Tank tops are an essential piece of every woman's wardrobe, and they usually go with everything. For example, you can wear them alone or under other garments like sweaters or blazers, and pair them with any type of bottoms you have.
At the most basic definition, tank tops are a type of tight-fit garment with thin straps. However, a variety of styles fall under this general umbrella: you have athletic tank tops for a casual look, cami tank tops (the ones with spaghetti straps), high neck tank tops, mesh tank tops, and even silk ones that are perfect for an elegant look.


While a tank is a great piece on its own, sometimes it's just too cold to wear it without layering. That's where today's style tips come in.

What To Wear Over Tank Tops
1. Blazers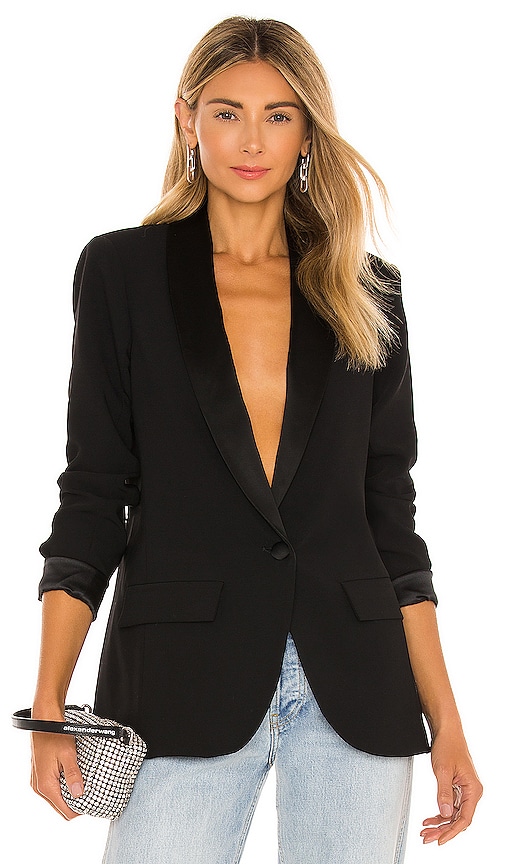 A blazer is the ultimate closet staple if you want a chic, professional look. You can throw on a blazer over even the most simple outfit and instantly elevate it from casual to polished. It works with everything from jeans and a tank to a dress and heels, so it's perfect for day or night. You can wear it any time of year, too!
This season (like many seasons before) we're seeing black blazers everywhere. We love that you can mix things up with this classic wardrobe staple by pairing it with your favorite pair of skinny jeans or your new floral maxi dress. And yes, for a simple yet chic look, you can definitely wear this elevated piece over tank tops.
To really elevate the look and make it trendy, try styling your look with chunky chain necklaces or a pair of gold statement earrings.
2. Long Cardigans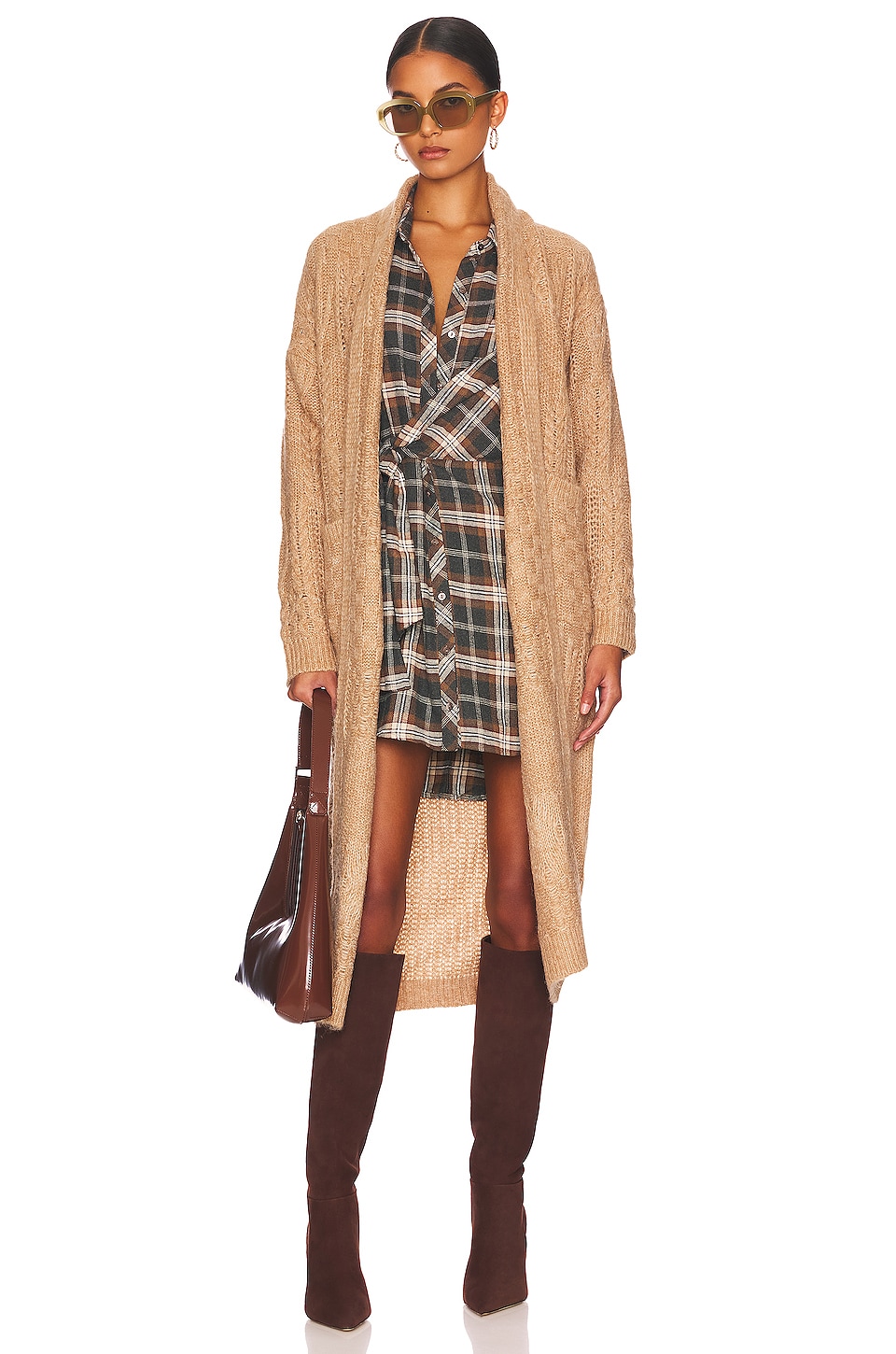 A long cardigan is an excellent option for keeping your upper body warm while wearing a short sleeve tank top. Cardigans can be worn with jeans, a pair of shorts, or even a cute mini skirt—and they're also a great way to look stylish while feeling cozy.
The cardigan is also a classic look that will never go out of style, especially during spring, fall, and especially winter. It's perfect for when you want to cover up your tank top for the cold weather, but it's still light enough to avoid making you feel sweaty. You can pair it with jeans or shorts, and even throw in some sandals or a pair of ankle boots if you like!
3. Denim & Corduroy Jackets
Just like tank tops, denim jackets are a classic staple in any wardrobe. With the right tank top, you can wear your denim jacket with pants, summer shorts and leggings, or winter-friendly tights in the cold months.
Basic tank tops look great when paired with denim jackets because they provide a more relaxed vibe that still looks put together for casual outings. If you'd like to dress up your look, try pairing it with heeled sandals or sleek mules, depending on how fancy you want things to be.
If denim is not your thing, you can go for a nice, warm corduroy jacket instead, which is absolutely perfect for the fall season!
Both denim and corduroy jackets work well with any ensembles; they're easy to mix and match with other fabrics, especially if you opt for lighter, neutral color schemes. Plus, they're a great option for transitioning between seasons.
4. Leather Jackets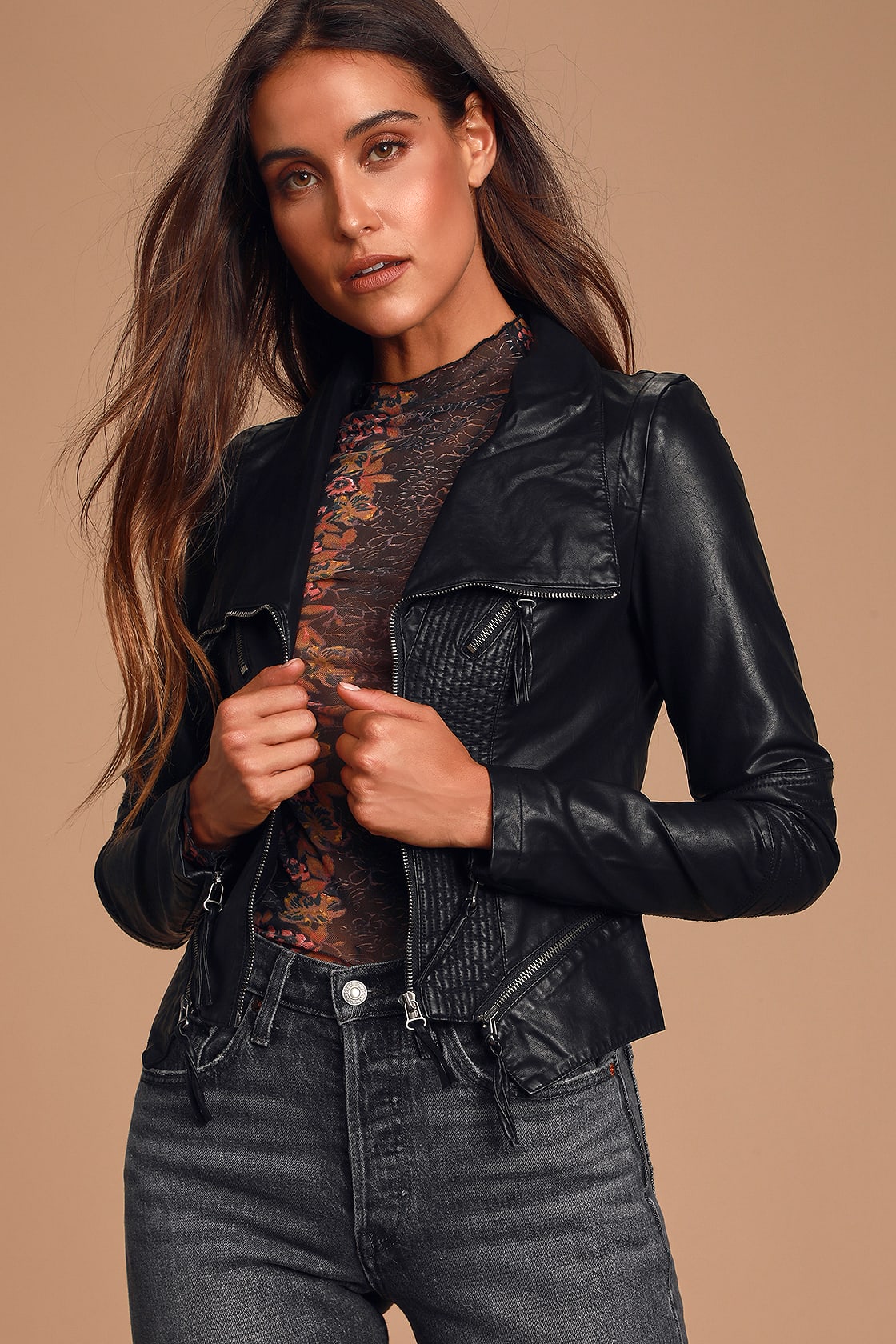 A leather jacket is a great way to dress up your tank top and add some edge at the same time.
The combination of edgy and casual makes for an outfit that is cool and exudes confidence, but at the same time, it's not try hard. Style this combination with a pair of jeans, a chic maxi skirt, denim shorts, or leggings. The look is versatile enough to be both casual and dressy – just choose your shoes accordingly!
Nowadays, leather jackets are available in many different styles and colors, so you can find something that suits your taste and personality. If you want something classic and simple, go for black or brown leather jackets; if you want something more feminine and dainty, opt for lighter colors like cream instead.
We especially love the combination of a black leather jacket with a cute black tank top, along with a pair of black skinny jeans and combat boots for monochrome dressing. White jeans also look good with this combination!
5. Unbuttoned Shirts
For a stylish summer outfit, look no further than styling your tank with an buttoned shirt. This is a great way to cover up your tank top and create a casual, effortlessly cool French girl aesthetic.
To style, just wear your long-sleeved button-down shirt and leave it open for that relaxed yet dressed up look. This particular style is very popular thanks to the "clean girl aesthetic" that's been going around social media in recent months!
The unbuttoned shirt is also very easy to pair with other pieces in your wardrobe. You can wear it with jeans or shorts, depending on what type of casual style you're going for.
To elevate the look, you can switch your jeans with a pair of dress pants and a nice pair of loafers. If you want to go even further, try pairing this combo with sleek high heels for an evening out!
5. Flannel Shirts & Shackets
Flannel is a classic fall and winter staple that you can wear all year round. It's so easy to style, too—just throw a flannel shirt over a tank top, and pair it with a pair of high-waist pants, joggers, or cargo pants for a cozy weekend look.
We love the versatility of shackets and flannels because they come in so many different styles and colors. You can find flannels that are tailored or boxy; long sleeves or short; solid colors or patterns; cotton or wool blends.
And the best part about wearing flannel? You'll stay warm no matter what time of year it is!
6. Super Cropped Sweaters / Boleros
This is a fairly new look that's been going around the fashion sphere for the past year. These "super cropped" sweaters are designed to be worn as "toppers" over sports bras, bodysuits, and tank tops. The idea here is that you can stay warm while showing a little more skin, and it looks best if the the top underneath is fitted. Classic tank tops with a basic design are usually your best option, no matter if it's a long tank top or a cropped one.
We recommend choosing a tank top in a neutral color like black or white so that it can be paired with any cropped sweater. Alternatively, you can also go for a matching look!
8. Kimonos
In Western culture, a kimono is a full-length, loose-fitting long garment that is characterized by wide sleeves and sometimes a belt.
Kimonos can be made from any type of fabric; most often they're made from silk or polyester. Some kimonos also come in mesh, some have sequins, and many come in different patterns like animal print or floral. All of them look great when worn over a classic tank top!
To style, you may want to wear heels so that no one trips on your hemline!
Conclusion
And there you have it! From dressy to casual, there are many ways to style your favorite tank tops for different occasions. The best way to wear your favorite tank is one that makes you feel the most comfortable, whether that means opting for a polished blazer or a cozy cardigan.
We hope you found this style guide on what to wear over tank tops helpful! If you're still looking for more fashion tips and inspiration, check the posts down below.
Get More Fashion Ideas
9 Best Shoe Colors To Wear With A Red Dress
60 Gorgeous Fall Wedding Guest Dresses To Wear This Season
9 Best Shoe Colors To Wear With A Turquoise Dress Or Outfit