9 Chic Ways To Wear Blue Shoes Or Heels
We only feature products that we hope you will love. We may earn a commission if you decide to make a purchase through our links, at no cost to you.
Want to experiment with bold shoe colors but don't know where to start? Check tout our guide to what to wear with blue shoes and heels for unique outfit ideas.
Blue is one of the most loved colors by women. Although it might not be the most popular color or even the first choice when it comes to footwear options, blue color shoes are a great match especially if you want to pop out. If you have a pair of blue shoes or heels, you can easily come up with different outfits for various occasions.

From trouser suits to dresses, blue shoes can be a great way to add an unexpected yet pleasant pop of color and style to your everyday outfits. Blue shoes are also great for dressing up or dressing down an outfit. Whether you're attending an event or running errands around the city, blue shoes make you stand out in a crowd.
There are also so many different shades of blue that you can choose from: you have baby blue, royal blue, cobalt, navy blue, electric blue, and everything else in between. Choose your hue depending on how bold of a statement you want to make!
The following outfit ideas are some suggestions that will allow you to enjoy the versatility of your blue shoes while still keeping it simple and easy.

What To Wear With Blue Shoes And Heels
1. Matching Shades Of Blue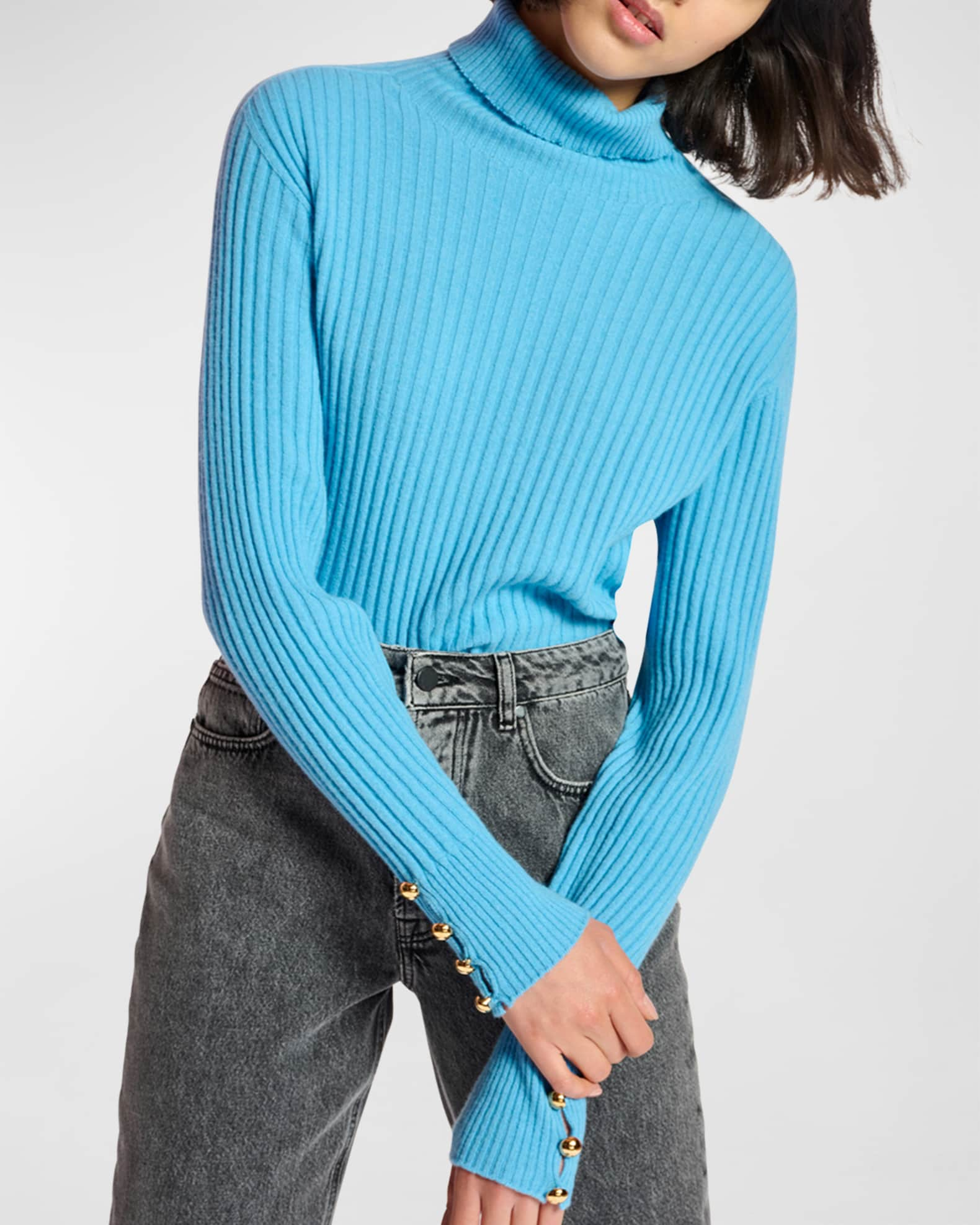 One of the best ways of seamlessly incorporating blue shoes into your outfit is by pairing it with other matching blue accessories and accents within your look. If you dare, you can even go for a fully monochromatic look, though this can be a little too colorful for some people.
For the easiest way to incorporate this style tip to your look, simply pick one item that you'll match to your shoes: this can be a bag, a sweater, or even a statement necklace! As for the rest of your look, stick to casual, neutral colors like white, grey, black and denim to give off an effortlessly cool vibe.
2. Lime Green
Lime green is a great color for spring and summer, but don't let it stop you from rocking this look during the fall and winter seasons too. It's also one of the most popular colors in the high fashion world, so you're sure to look stylish when you wear it out on the town.
This bright hue will make your outfit stand out without being too bold—so if you're worried about looking like an over-the-top girly girl, this is another good choice for you. Lastly, lime green is also very chic; it pairs well with neutrals and denim jeans, making it easy to match with other pieces in your wardrobe.
When it comes to the best color palettes, both soft sky blue as well as bright cobalt blue look incredible with lime green shades, but for a more wearable look, opt for a baby blue heel or flat!
3. Denim Jeans & Plaid
There is no better way to show off your blue shoes than by keeping the rest of your outfit neutral yet also classy. Pick out a grey plaid blazer, a pair of dark jeans, a neutral bag, and go all out with your footwear.
It doesn't matter if you're wearing blue pumps, blue sneakers, or blue dress shoes – if it feels right and you like it, then you'll rock it.
4. White
White is one of our favorite colors because it really can be paired with anything. It can be worn with almost any other color, including all shades of blue. Rock those electric blue stiletto heels and you'll feel like taking on the world with your powerful footwear.
If you're looking for a super simple, easy-to-execute look, opt for your favorite white summer dress and style it with your favorite pair of eye-catching blue flats or sandals.
5. Hot Pink
Hot pink is a fantastic color for summer and spring outfits, and it's a great choice if you're looking to radiate happiness and femininity.
If you're looking to wear your favorite dress when out with friends or on an important date night but don't know how to best pair them with shoes, you can go for a pair of light blue high heels for a fun pop of color. We recommend pairing this look with a neutral handbag, as your outfit already has a lot of color going on!
6. Mustard Yellow
If there's one muted color that we absolutely adore on darker-skinned women, it's mustard yellow. If you're looking for a subtle injection of color, mustard yellow is the perfect option to style with your blue shoes for a look that's straight out of the runway. Not only does it match perfectly, but it also brightens up your outfit and makes it pop even more.
We recommend sticking with dark blue shoes to bring more balance to your look; anything from navy blue, to bolder "Manolo blue" is a good choice – just choose according to how bold you want your look to be!
7. Purple
Purple tones like lavender have cool tones similar to blue, which is why they look amazing paired with blue shoes of many different shades. Lavender and light purple are great colors if you want to look pretty and whimsical, and they can be worn at both formal and casual events.
If you're worried about how to wear lavender and still look good in your blue heels, don't worry! Lavender is an easy color to match: just pair your heels with a nice blouse or dress that has some light purple shades in them.
If you're going to wear a lavender mini dress, complete it with a pair of metallic blue heels. You can also accessorize with printed bags especially if your dress is plain!
8. Stripes
Black and white stripes are a great way to add some visual interest to an outfit, and to take it from drab to fab. If you're not a fan of stripes, different patterns work similarly well, as long as they are neutral-colored.
To add a pop of color to your look, take your favorite pair of blue heels, boots or shoes, and style is with a matching bag or jacket along with your striped shirt. Take note from the look featured above: it's simple, yet chic thanks to the matching tones of the blue denim jacket that gives a pleasant balance to the overall look.
9. Bright Green
Green and blue are both cool colors that tend to look great together, although the combination may be a bit too bright and colorful for some people's liking.
Bright green tends to look best with equally bright tones of blue, although you can also opt for a lighter, pastel-colored blue like in the image above if you prefer a more understated look.
Conclusion
Blue is a sophisticated choice and it comes in different shades that you can experiment with. The color of the shoes you wear can dramatically change the look of your outfit. For example, if you wear a hot pink dress with a striking pair of blue shoes, then you will look like a total badass.
The most important thing to remember is that you should never be afraid of wearing something that is colorful. If you like a color, go for it!
And there you have it! Our guide on what to wear with blue shoes and heels. We hope you found the right shoes for yourself! If you're still looking for more fashion tips and inspiration, check the posts down below.
Get More Fashion Ideas
6 Best Shoe Colors To Wear With A Black & White Dress Or Outfit
20 Nike Designer Collaborations You Need To Know About
Your In-Depth Guide To 27 Different Types Of Shoes For Women