10 Best Shoe Colors To Wear With A Green Dress
We only feature products that we hope you will love. We may earn a commission if you decide to make a purchase through our links, at no cost to you.
When styled right, green is a gorgeous color to wear on so many different occasions. If you're not quite sure what accessories to wear, check out our guide to the best shoe colors to wear with any shade of a green dress for the best looks!
Green is an elegant and rich color that is typically associated with wealth, freshness, ambition, and nature.
It is also one of the most popular colors to wear for special occasions, with emerald green being the ideal choice for weddings. There's just something so sophisticated about wearing a dark green dress at formal events!
As there are different shades of the color green, it can be tricky to choose the right shoe color to pair it with. While bold colors like dark green are associated with elegance, light colors like lime green or light green might make you think about springtime.
If you are wondering what color shoes to wear with your green dress or outfit, this article is for you! Below, we dive deeper into each color option and explore why they are great choices.

What Color Shoes To Wear With A Green Dress
1. Nude & Camel Shoes
If you want all eyes to be on your dress, then nude may be the perfect shoe color to turn to. Nude heels and flats will look great against the green colors of your dress, no matter what shade of green it is.
Skin tone shoes look amazing when paired with any green shades, and as a nice bonus, they will visually elongate your legs. While basic beige shoes are great, you can also try going for something with a little more detail, like the gold chain heel featured above. These would look so gorgeous when they catch the light!
To accessorize, you can either go with the safe option and match your bag to your brown shoes, go with a dazzling metallic bag, or bring out a colorful bag, such as a hot pink or purple bag for added contrast.
2. Black Shoes
You already saw this one coming – black shoes are of course one of the top choices to pair with green dresses in any shade. Black is always in style and will go well with just about any outfit!
If you're going to a formal event, high heels such as black strappy sandals or black pumps would go great no matter what style your green dress is – you can't go wrong with them.
To accessorize, it's best to go with a classic, timeless bag in a matching black shade if you're going to wear your dress in formal settings like business meetings; alternatively, opt for a silver or gold bag, especially if you're going to a special occasion like a wedding.
3. Hot Pink Shoes
Hot pink is a less popular color to wear with a green dress, but it looks absolutely gorgeous! If you're looking to add a pop of color, or you love the trendy y2k aesthetic in general, opt for a pair of fun fuchsia pink shoes to bring more life into your outfit.
In general, hot pink shoes work best with bright green and lime green dresses as they are equally colorful, but you can also wear a pair of fuchsia shoes with a darker green, such as emerald green!
4. Silver & Rhinestone Shoes
Silver shoes are having a bit of a moment right now, and we're absolutely obsessed with all of the gorgeous designer rhinestone heels that have been released in the last few years, with Mach & Mach heels being one notable example.
We consider silver a neutral color, which means that you can pair it with any other color of your choice – this includes all the shades of green too!
To really make your outfit pop, style these shoes with a matching silver bag, like the crystal-covered Prada Re-Edition bag! To accessorize, opt for matching silver jewelry to maintain a coherent look.
5. Gold Shoes
Gold heels and flats can really make your outfit pop. If you're looking for an outfit for a New Year's Eve or Christmas party, the green and gold combination is a good choice to have. Emerald green looks extra gorgeous when paired with gold, but we're firm believers that you can wear any shade of green with this gorgeous metallic hue, too.
To accessorize, make sure to wear lots of matching gold accessories, and complete your outfit with a designer clutch of your choice.
6. Green Shoes
Monochromatic outfits will always look pleasing to the eye, so if you have a green pair of shoes at home, why not wear them with your green dress?
While matching colors will always look coherent, you can also create a bit of contrast with a hue that is slightly darker or lighter than your dress.
To accessorize, you can go all out and carry a matching green bag, or alternatively turn to a bag that is in any other color that's included in this list. For example, you can choose a nice contrasting bag in pink, purple, blue or even orange, or if you'd rather stay on the safe side, opt for a classic black bag instead.
7. Purple Shoes
Emerald green and purple are a very regal combination, and they're perfect for anyone who wants to add a splash of color to their look but doesn't want to wear shoes that will take too much attention away from their dress.
If you love the idea of hot pink shoes with your green dress, but want it to be toned down just a bit, opt for a pair of purple shoes instead.
We recommend wearing rich, deep hues of purple with equally rich greens, and opting for more delicate, toned-down pastel purples if your dress is a lighter green.
8. White Shoes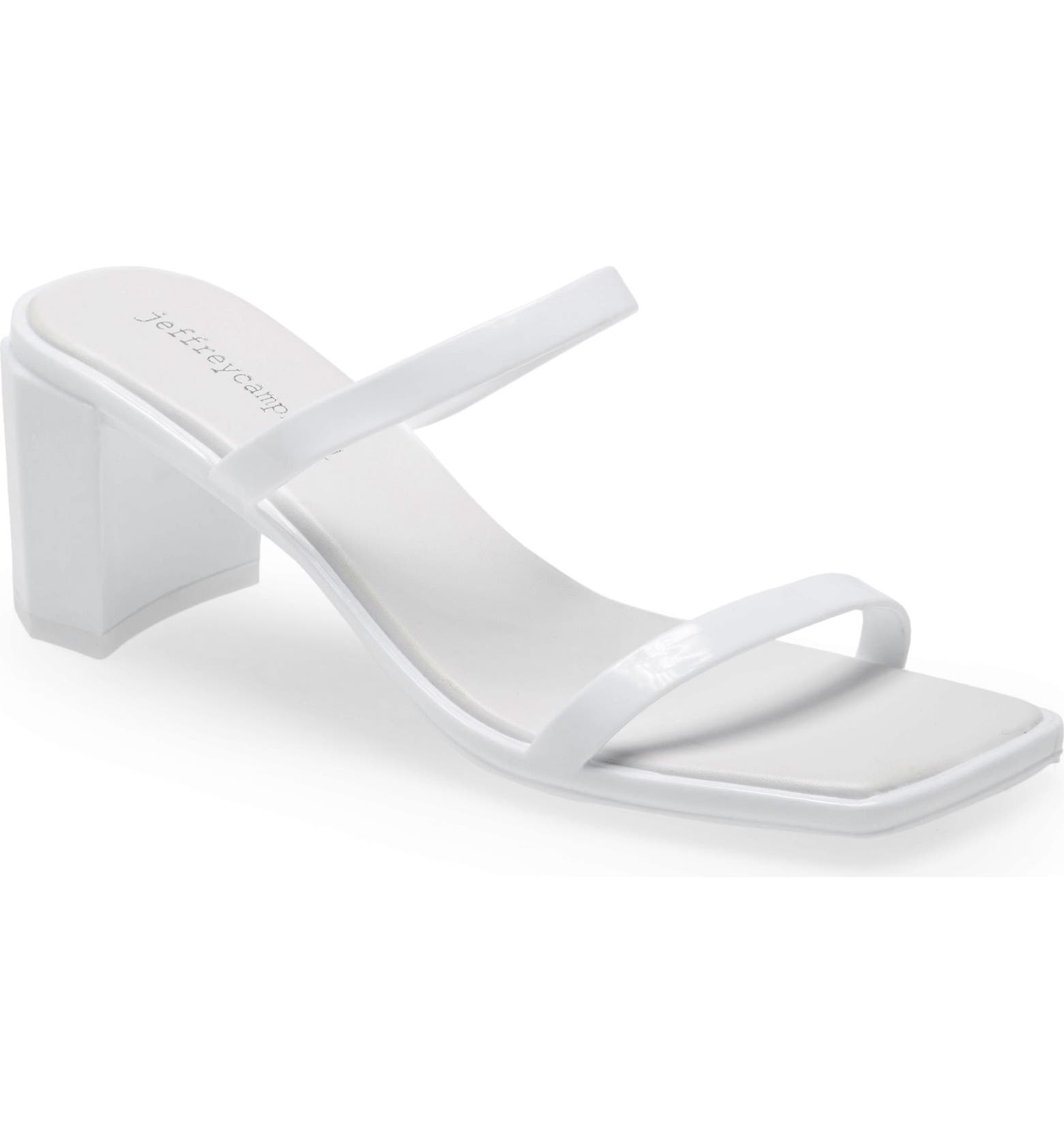 Another popular color choice is white. When in doubt, always go for neutral colors that can be paired with any shade there is. If you are looking for something fun or casual then go for a pair of white sandals!
While you can pair white with any tone of green, white shoes are quite summerish, and for that reason, we recommend pairing this color with a lighter shade of green.
Pastel green, sage green and lime green are just some examples that go well with this color. However, you can of course wear a darker green dress with white shoes as well, if you're after a contrasting, trendy look.
For a casual look, pair your green t-shirt dress with white sneakers. So simple and clean, yet super stylish!
9. Bright Blue Shoes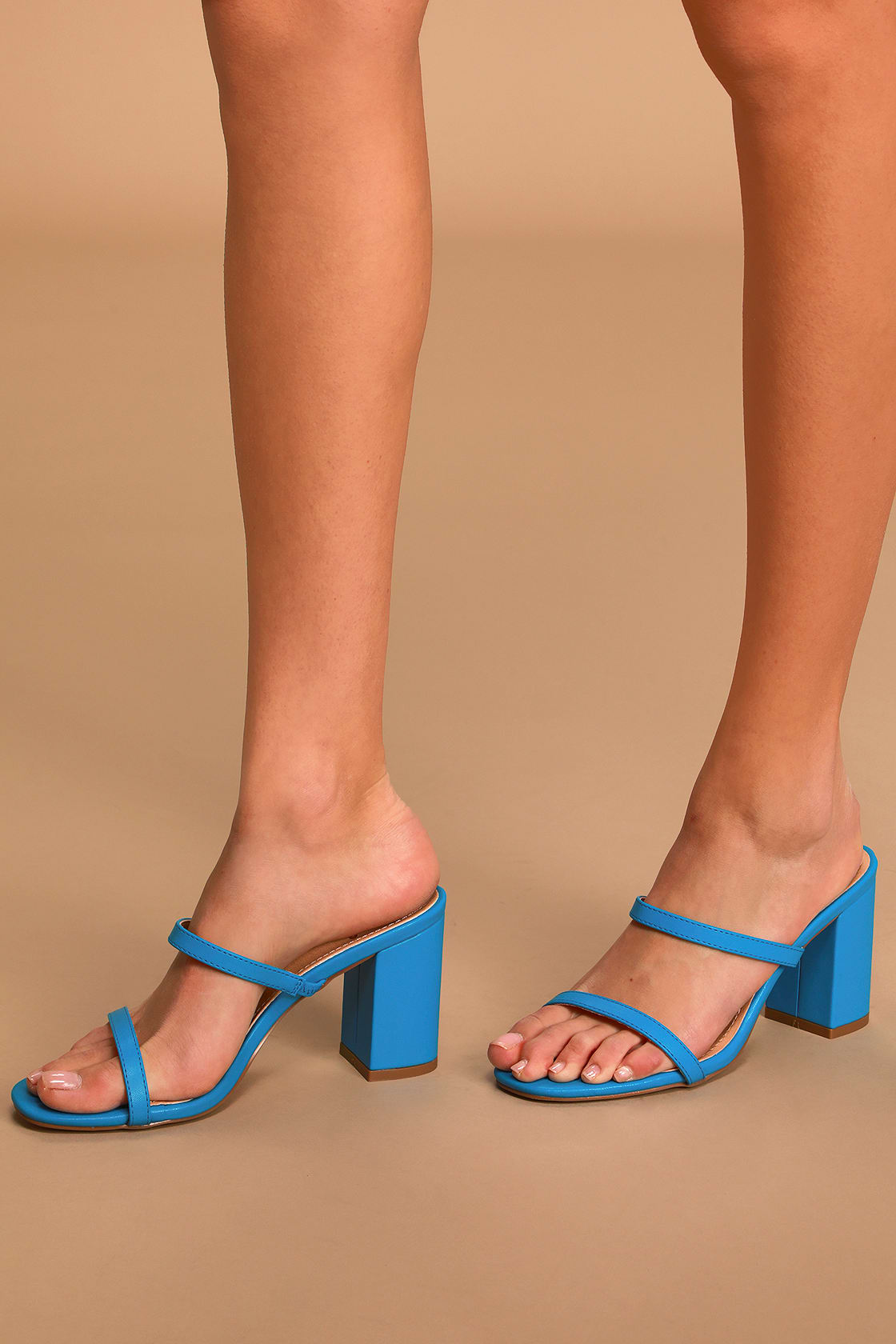 Another fun way to introduce more color into your outfit is by pairing your green dress with bright blue shoes.
As both green and blue are from the same color family, they will complement each other well in almost any color combination. With that said, if you don't want your look to be too contrasting, stick to pairing lighter shades of blue with lighter greens, and vice versa.
To accessorize, we recommend reaching for a matching green bag if you have one, or perhaps a metallic clutch for an evening out. If you don't have either option, a neutral bag in black or beige will work just as well.
10. Animal Print Shoes
Last but not least, if you want to be adventurous, then animal print shoes are the way to go! Animal print is one of those trends that seem to be always in style, but at the same time, its popularity comes and goes in waves.
Right now, snake print and tortoiseshell shoes are especially trendy, but if you're looking for something that's perhaps a little more tried and tested, opt for leopard print instead.
Whichever print you go for, there are going to be lots of different shoe options available, so just take your pick depending on the venue and occasion that you'll be attending.
If you're just dressing up for casual occasions, consider getting a pair of snake print boots, or perhaps some leopard print flats.
Bonus: Red Shoes (For The Holidays)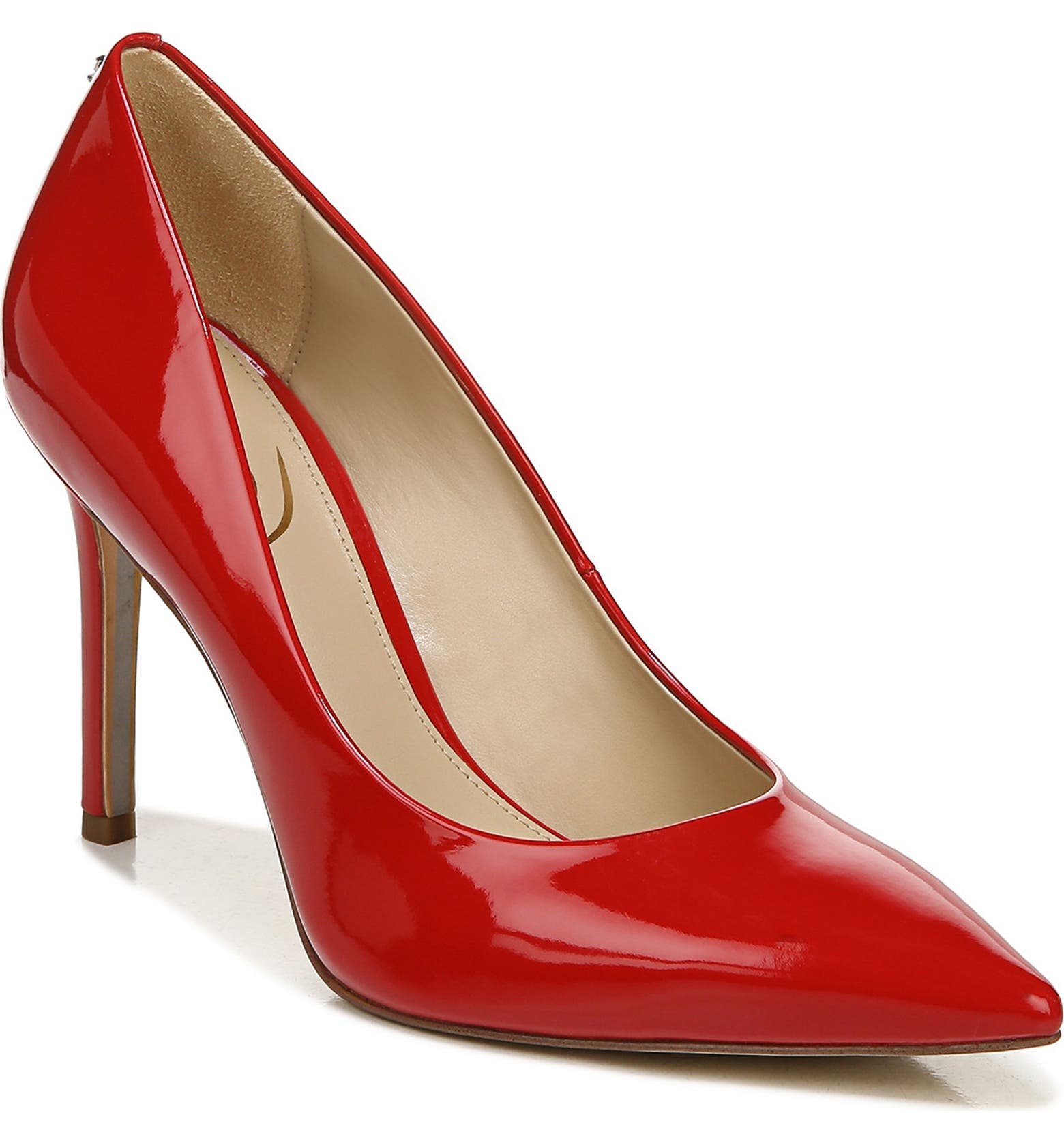 Red heels and emerald green dresses make a gorgeous combination, but we recommend reserving this pairing for the festive season exclusively!
After all, both of these colors are strongly associated with Christmas time, so wearing them together may not be the best idea unless it's that time of the year.
Conclusion
As you can see, there are SO many different colors that you can pair with your green dress, no matter what shade of green it is. If you're feeling adventurous, why not add a gorgeous pair of hot pink shoes to your wardrobe?
Alternatively, if wearing a lot of color at the same time isn't your jam, why not opt for a stunning pair of silver rhinestone shoes or gold shoes if you're going to an evening event? Trying out new colors can be a lot of fun, so don't hold back if there's a combination that has caught our eye!
We hope you found this article about the best color shoes to wear with a green dress informative! For more fashion ideas, check out the related fashion posts below.
Get More Fashion Ideas
12 Best Shoe Colors To Wear With Sage & Mint Green Dresses
The Best Colors To Wear With Olive Green For Stunning Looks
Style Tip: What Color Shoes To Wear With A Navy Dress