The 10 Best Shoe Colors That Go With Everything In Your Wardrobe
We only feature products that we hope you will love. We may earn a commission if you decide to make a purchase through our links, at no cost to you.
Looking for an easy shoe color that goes with everything in your wardrobe? We've got you covered with these 10 neutral choices.
If you're looking to reduce clutter in your closet, having as many versatile pairs of shoes as possible is paramount. There's nothing like the feeling of knowing that you have a pair of shoes that look good with just about anything in your closet.

There's nothing quite as frustrating as buying a beautiful pair of shoes in a bold, bright color and then realizing that you actually don't have many outfits to wear with them in your closet.
If you're tired of having this problem, then we're here to help! Shoes in neutral colors are a favorite among many women for a good reason – they're incredibly versatile and easy to wear with anything and everything. In this article, we'll be looking at some of the most common, safe-for-everything colors for shoes and explain why each one works with everything from your favorite jeans to dresses and beyond.

What Color Shoes Go With Everything
1. Nude Shoes
Nude shoes, as their name would suggest, are any color of shoe that is the same hue as your skin tone, which makes them a seamless match for most outfits, especially if you're baring your legs in a skirt or dress. The matching color allows the shoes to blend in with the legs, giving the illusion of longer, leaner legs.
However, even if you're not showing off your legs, nude shoes are an incredibly versatile option to wear with any outfit, from skinny jeans to dress pants. As a neutral color, they won't clash with other colors in your outfit and can easily complement any color scheme.
They come in a variety of styles, including high heels, flats, sandals, and more, meaning they can be dressed up or down, making them suitable for both casual outfits and formal occasions. For the best look, it's usually a good idea to match the color of your handbag to your shoes, although nude shoes allow a bit more versatility – you could even go for a brightly colored designer shoulder bag if you wanted to.
2. Black Shoes
Investing in a great pair of black boots is a must for any woman. In general, black shoes in any style are always a classic option that can be worn in almost any situation. Again, black is a neutral color that goes well with many different colors and styles, making it a safe choice for most outfits.
In addition to their versatility, black is also the most practical color to wear. Black shoes, especially if made from leather, are easy to care for and typically won't show any stains or a lot of wear and tear when compared to lighter-colored shoes.
Black shoes also have the advantage of being able to match any type of accessory, such as a black handbag or belt, which can help to create a cohesive look.
3. Clear heels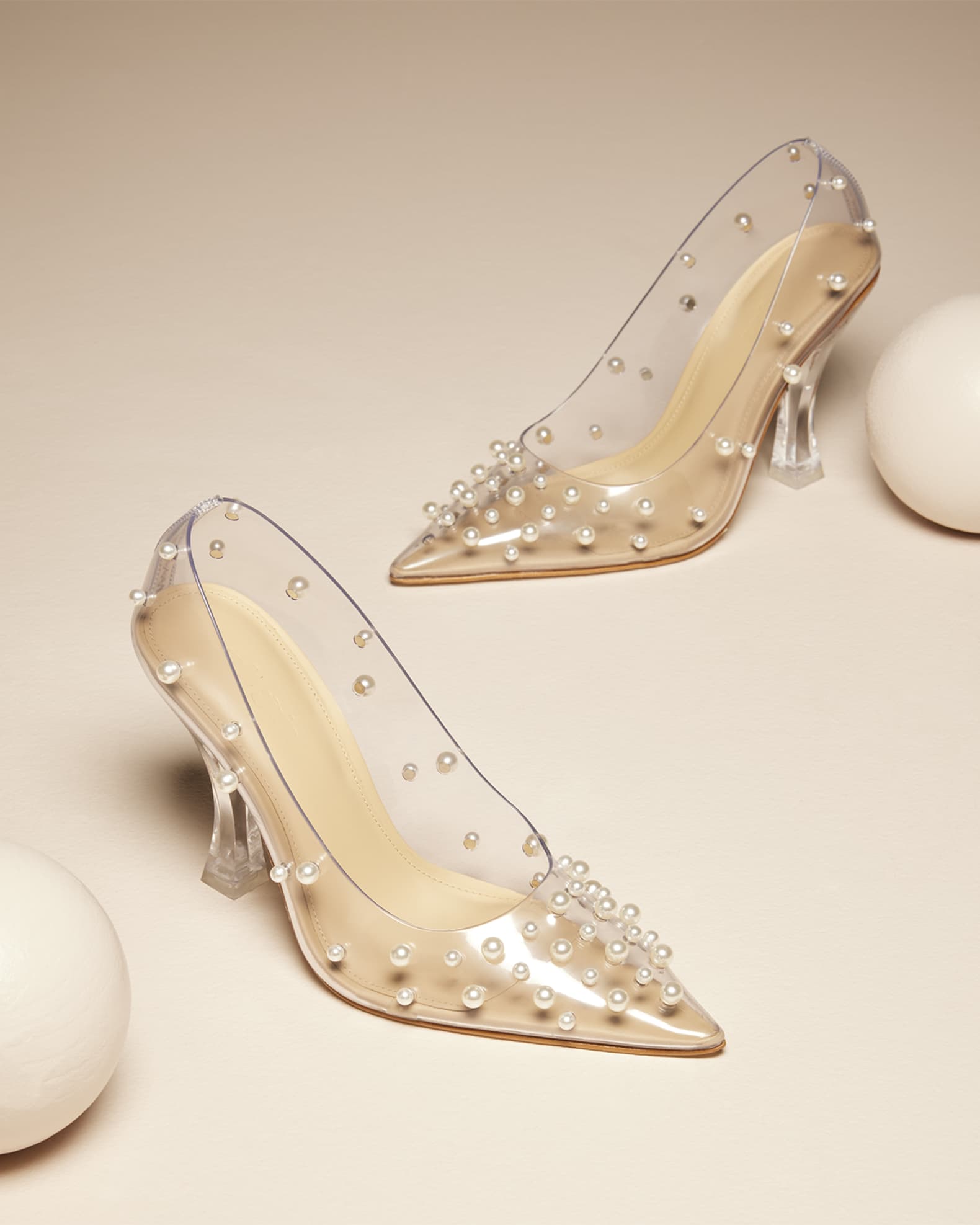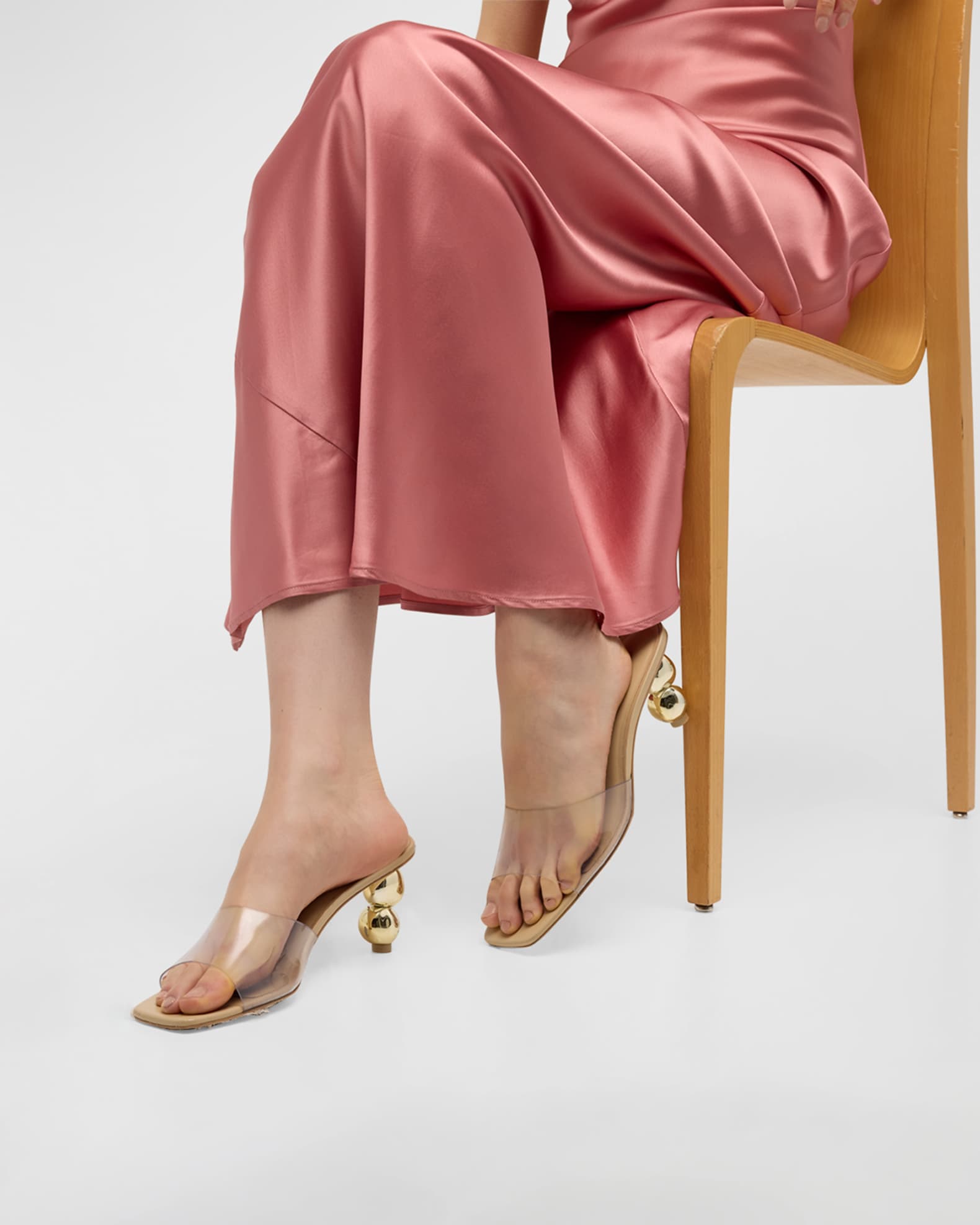 Perhaps unsurprisingly, clear, transparent heels, go with anything in your wardrobe and are an excellent choice to wear for evenings out.
Clear heels have a transparent material, typically made of plastic or acrylic, which allows them to blend in with the foot and leg, creating a seamless look. This makes them a great option for those who want to make an eye-catching fashion statement without detracting from the overall look of their outfit.
They can also be paired with a wide range of outfits, from a cute sundress to a chic jumpsuit, and can add a touch of elegance and sophistication to any look. We especially love the transparent options from Cult Gaia – their architectural heel styles are so fun and unique!
4. Silver heels (& Silver Accent Flats)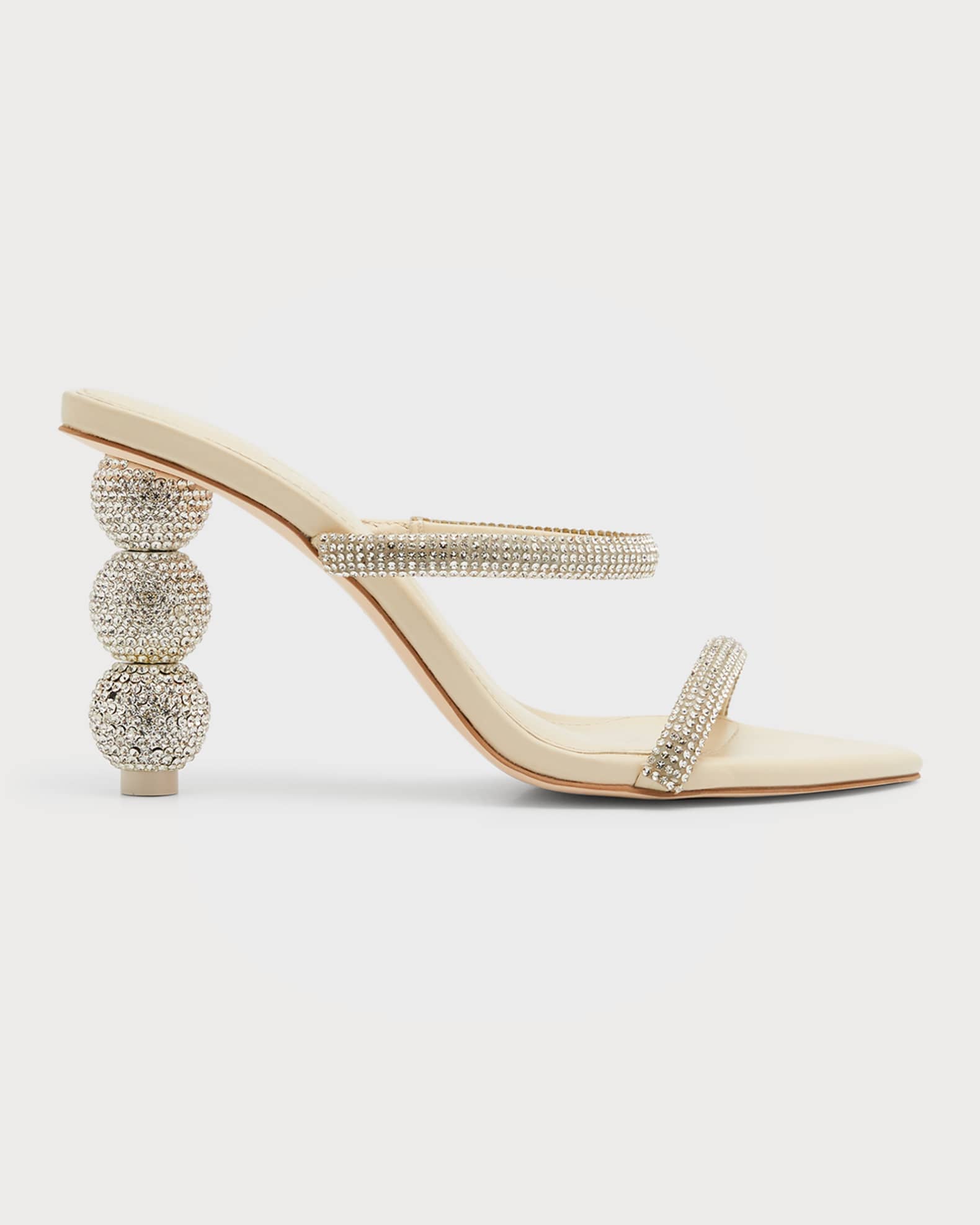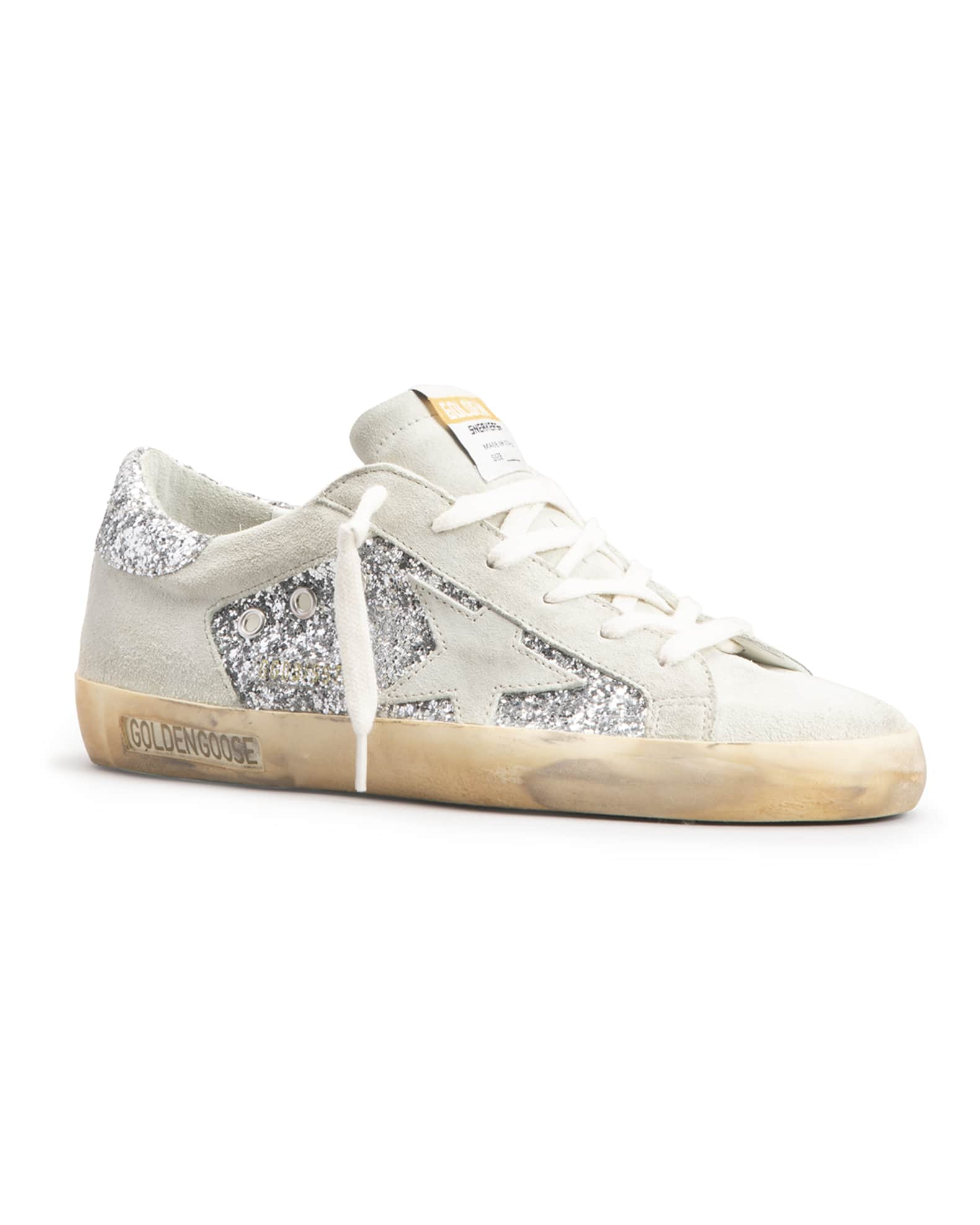 Silver heels are a versatile and popular choice for formal events and party looks because of their eye-catching and glamorous look. Silver is a bright and metallic color that adds a touch of shine and sparkle to any outfit, making it perfect for special occasions or nights out.
Alternatively, if you're looking for chic casual shoes to wear on a daily basis, a pair of Golden Goose sneakers with silver embellishments, like the ones featured above, is a fantastic choice. Sometimes, fully metallic shoes can be a bit intimidating to wear and style for everyday errands, but a pair of casual sneakers or flats with silver accents is a much easier way of adding a touch of sparkle to your look.
5. White Sneakers
White sneakers are a favorite of many for everyday outfits as they go with, quite literally, everything from blue jeans to fancy slip dresses, adding a casual vibe to the look. As sneakers, they're also incredibly comfortable to wear, making them perfect for running errands around town while staying stylish at the same time.
Thanks to their clean and crisp look, they offer an unobtrusive way to add a focal point to your outfit, while keeping things toned down and minimalistic. And, because they are a classic color, white sneakers will never go out of style, making them a timeless and valuable addition to any wardrobe.
To style, choose your favorite designer crossbody bag in your preferred color, whether that's a casual option or a more upscale one.
6. Tan Shoes
Tan or brown shoes are a great alternative to black, especially if black tends to look harsh on you. Tan is a warm neutral color, making it exceptionally easy to style with almost any outfit.
Like nude shoes, they're a great option if you want to let the rest of your outfit shine, and have less attention on your shoes. For the most stylish look, we recommend opting for a bag that is in the same color as your shoes. Currently, caramel-toned winter bags are exceptionally stylish – Loewe has some great options, but our favorite has to be Chanel's 19 bag in the caramel tone.
7. Animal print shoes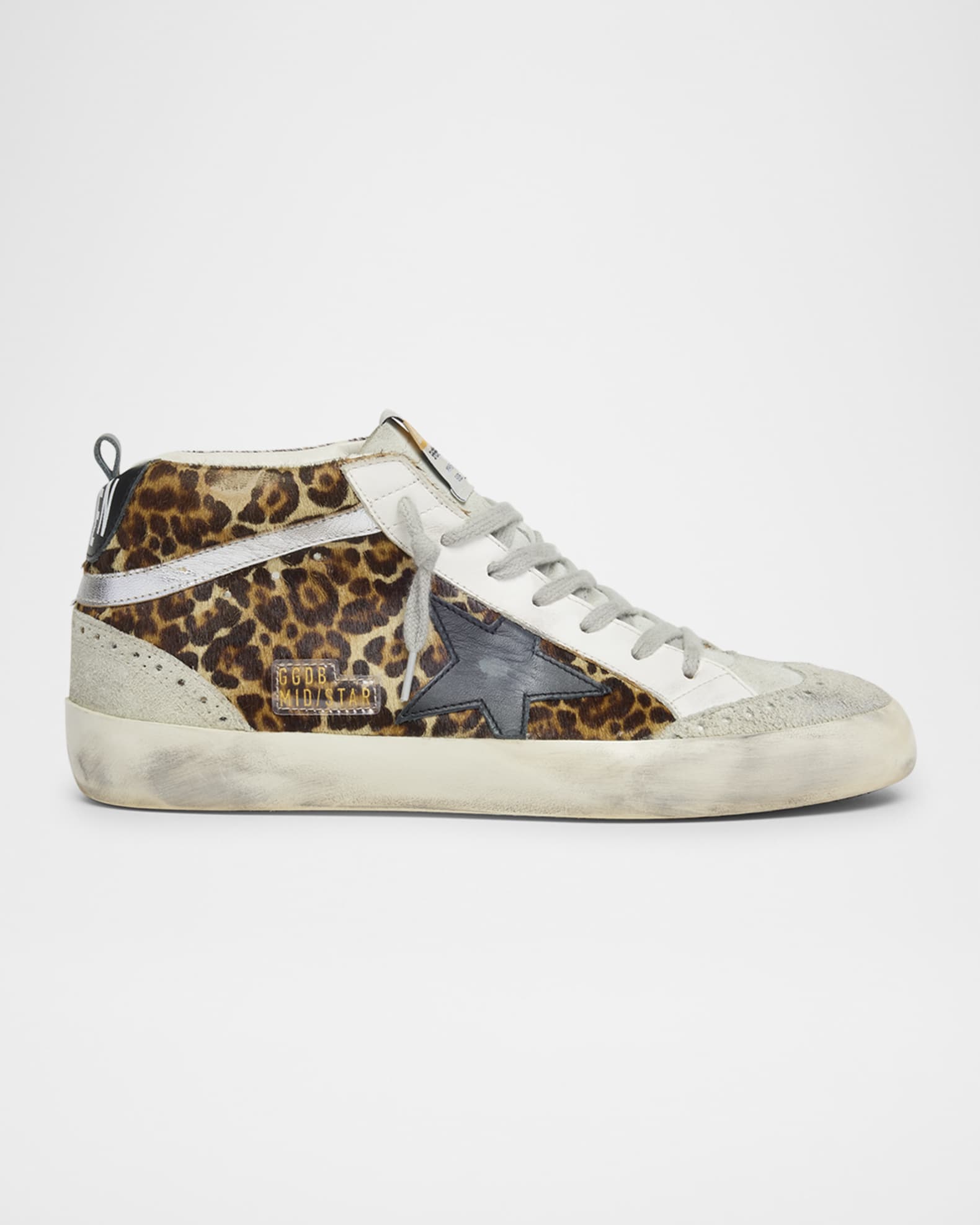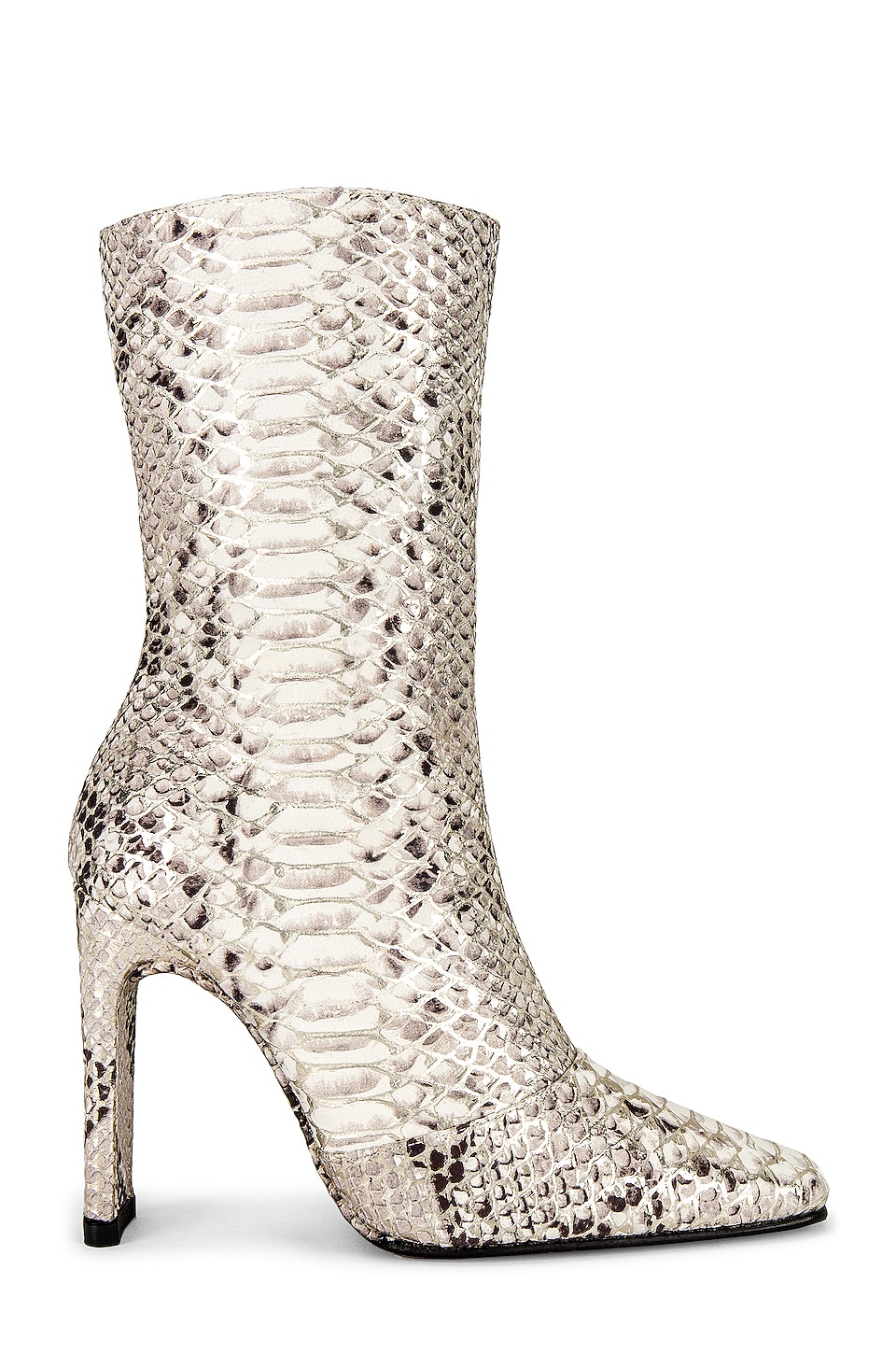 If you're looking to add a statement shoe into your collection that goes with almost any outfit, shoes with animal prints such as leopard print and snake print shoes are your best bet.
These shoes are great to wear year-round because they instantly elevate the look of any bland outfit. In the wintertime, opt for a stylish pair of knee-high boots or ankle boots; in the spring and summer, a pair of loafers or sneakers are the perfect choice.
8. Gold Shoes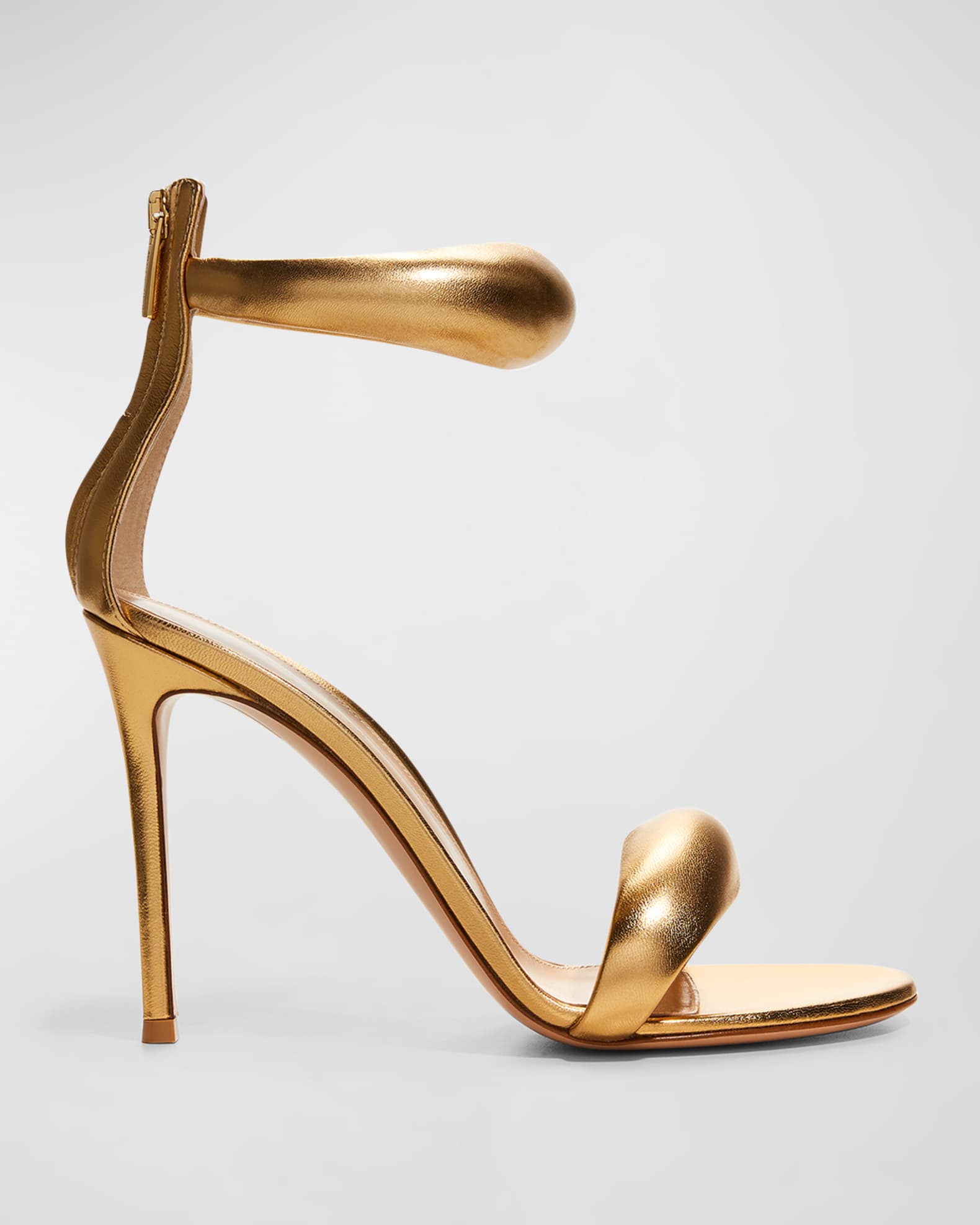 If you don't love the look of silver shoes, gold is another classic option to add a glamorous touch to your look.
Gold comes in multiple different hues, from brass to champagne gold to yellow gold, meaning it's easy to find an option that complements your skin tone. For most people, we would advise sticking to brass and champagne-colored shoes, as these are not so in-your-face, meaning they are more versatile to pair with various outfits.
While metallic shoes are an obvious choice for eveningwear, you can also rock this color in your everyday life. There are multiple different casual styles, ranging from the stunning Valentino block heeled slides featured above to these gold glitter sneakers from Golden Goose.
9. Grey Shoes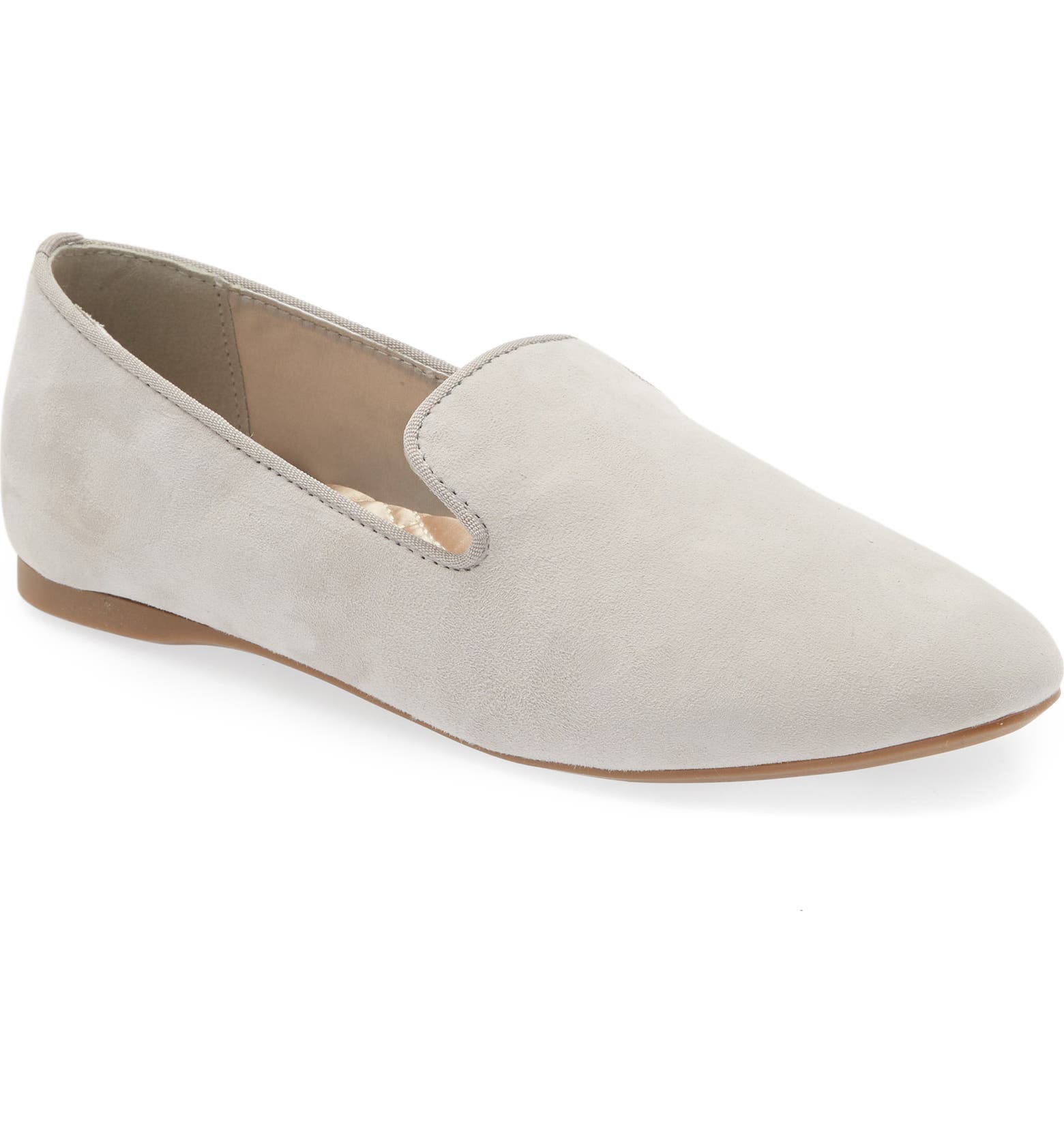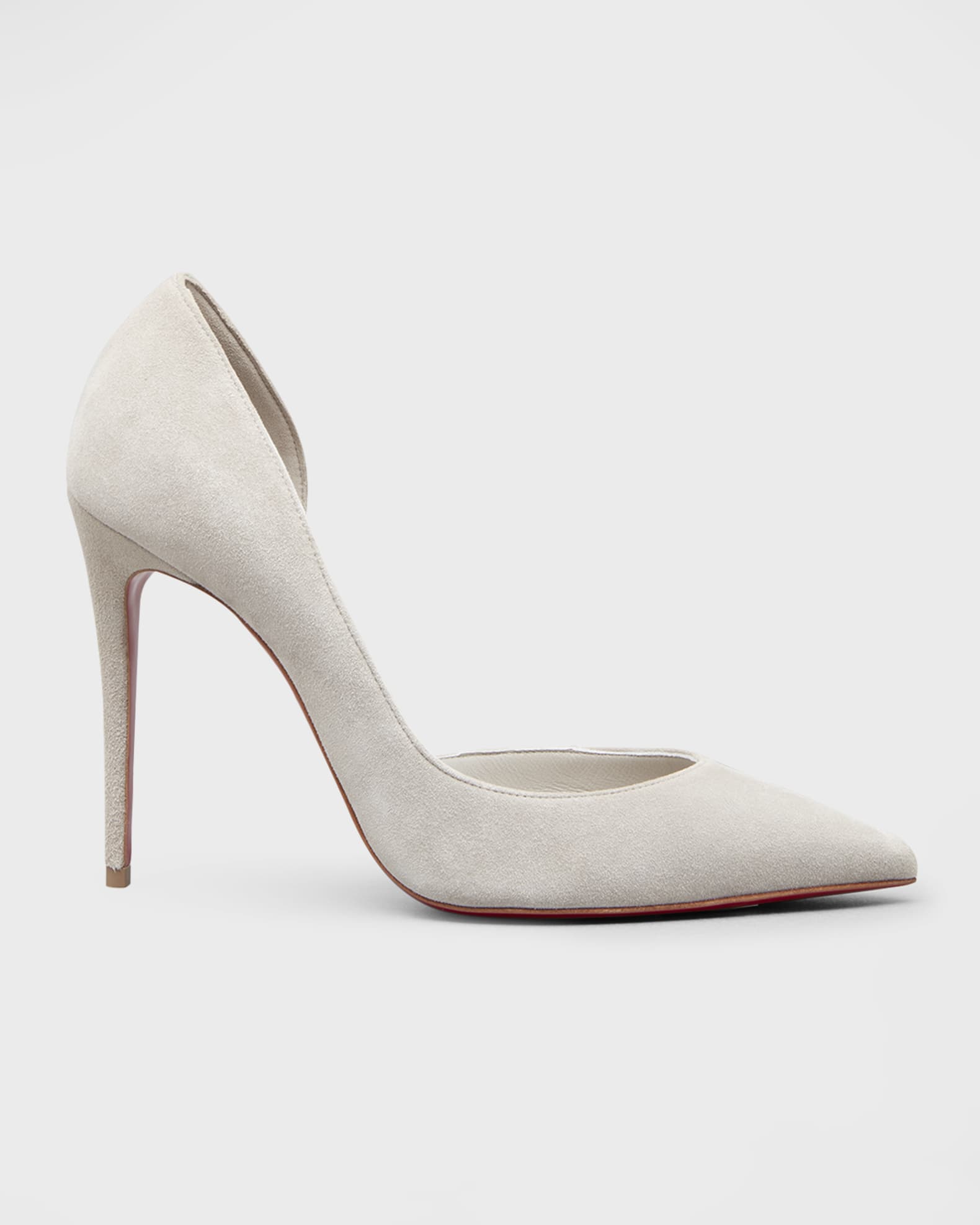 As a neutral color, grey is another great choice to pair with most outfits, no matter what color dress or top you might be wearing. There are multiple options to choose from, ranging from suede loafers and boots, all the way to chic heels that work great for the office, or any other place for that matter.
While light gray shoes are our preference, you may also want to look into darker grey shoes, which are, of course, the more practical option.
10. Blush Pink Shoes
While blush pink may look near identical to nude shoes that we've already featured above, there is, in fact, a slight difference in the shoe color. Blush pink, as its name would imply, is more of a girly, pinkish tone that has a cool undertone instead of a strictly neutral hue.
However, much like nude shoes, blush pink shoes go with nearly everything in your wardrobe, and are a fantastic shoe choice no matter the season.
Conclusion
We hope this guide has opened your eyes to the vast number of color options that can be paired with everything. In conclusion, look for neutral shoes in various styles if you want to maximize the versatility of your shoedrobe. While all of these colors can be worn with any outfit, there are, of course, certain shades that match best with specific outfits.
For example, an all-black look is often incredibly chic, and while you can definitely wear a black pair of shoes with lighter outfits, a white sweater dress may look more cohesive with beige shoes or white sneakers, since they're in the same color scheme.
With this said, shoes are just one part of an outfit. You can always elevate your look with a bright lipstick or accessories, like a matching handbag, to balance out your look if needed.
Get More Fashion Ideas
10 Best Shoes To Wear With A High-Low Dress Or Skirt
The 25 Best Chanel Shoes For An Elegant Look
10 Best Shoes To Wear With Boyfriend Jeans