7 Affordable Lingerie Brands Like Agent Provocateur You'll Love
We only feature products that we hope you will love. We may earn a commission if you decide to make a purchase through our links, at no cost to you.
If you're looking for brands that offer sultry, luxurious lingerie like Agent Provocateur, you'll love these 7 affordable options.
We know that it isn't everyone's cup of tea to spend hundreds of dollars on expensive lingerie, which is why we decided to create a practical list of the best brands to look into if you're on the lookout for lingerie like Agent Provocateur.
Agent Provocateur is best known for its sultry, barely-there pieces, often featuring bright colors and shiny satins. Because of their fearlessness when it comes to experimenting with trends, they're often the first to jump on board anything new and avant-garde.
The brand has been around since 1994, and interestingly, it is the brainchild of Serena Rees and Joseph Corré, who is the son of fashion all-star Vivienne Westwood. Although Agent Provocateur is far from having a punk influence, you could argue that the marketing behind the brand it is definitely provocative, as per its name.


Being synonymous with glamour, Agent Provocateur has become the go-to destination for high-earning women who love to indulge in lingerie. But what if you don't have the money to spend hundreds on undergarments? In that case, check out the best alternatives to Agent Provocateur below!

Affordable Brands Like Agent Provocateur:
1. Oh La La Cheri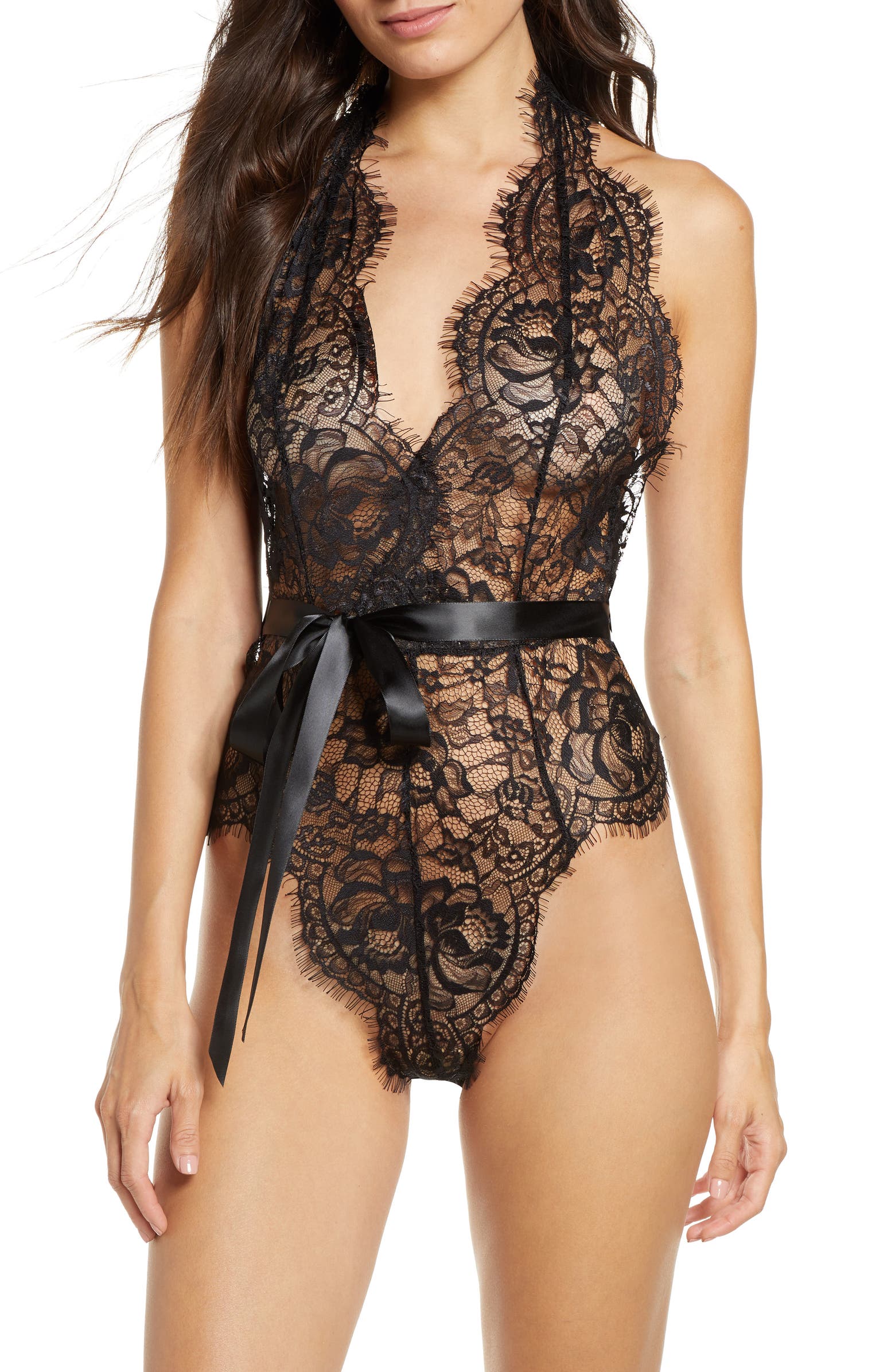 Oh La La Cheri is a French lingerie brand that has been making a name for itself in recent years. 
Their lingerie falls under "ultra sexy" lingerie, sexy lingerie and everyday lingerie, so there are plenty of different designs to choose from depending on what look you're after. You can tell each design is made with love and dedication, aiming to make you feel as beautiful as possible.
More importantly, Oh La La Cheri is a reasonably priced brand – their bras and teddies retail for around $50, and their panties go for just $10-$15 – like this beautiful pearl trim mesh thong.
Browse the full collection at Nordstrom
2. Bluebella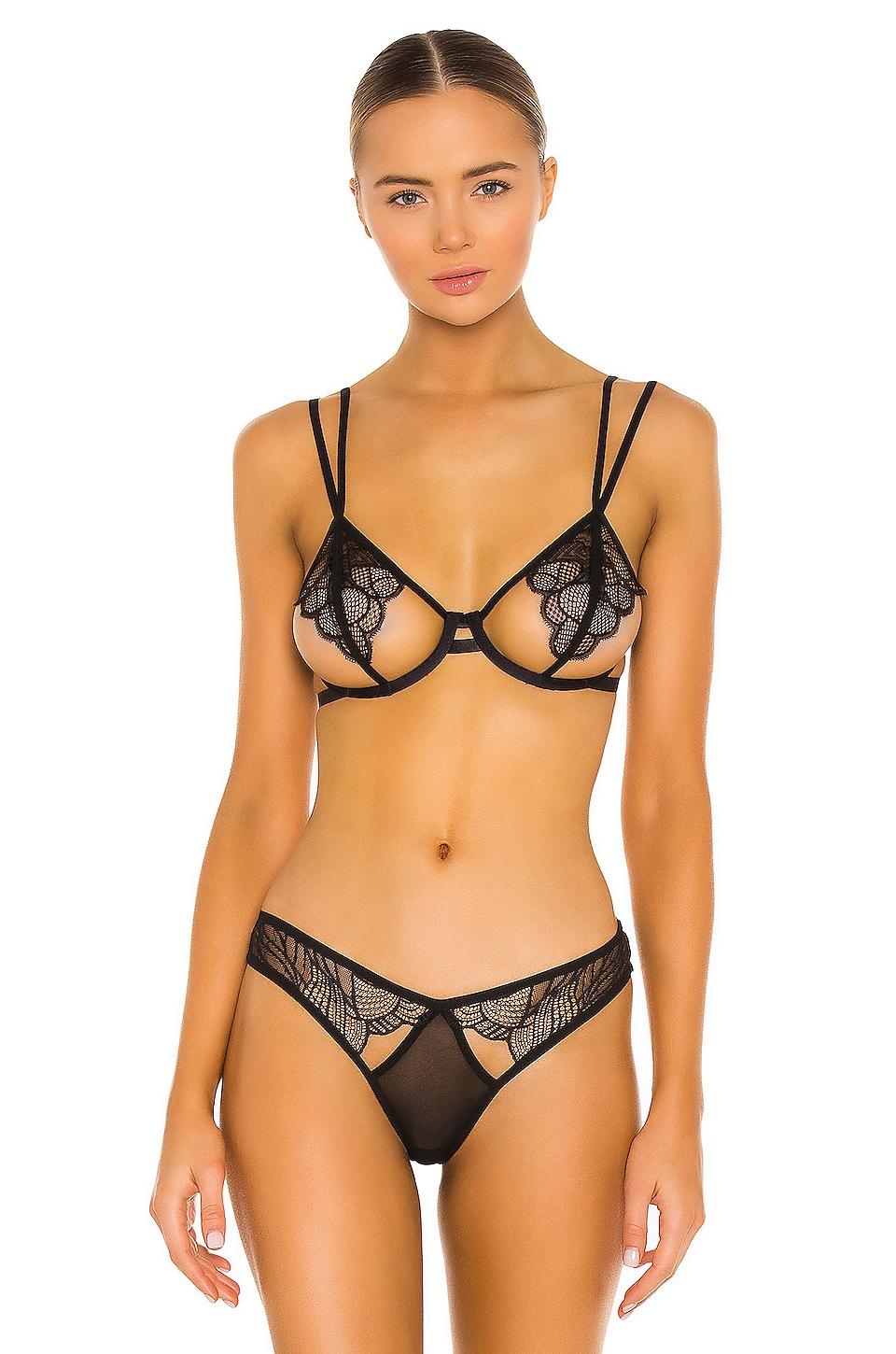 Another affordable brand that does lingerie that's on the sexier side is Bluebella. They sell their products on Revolve and Nordstrom, so you can rest assured that your items will be of good quality and fit.
Their styles are stunning, featuring many cut-outs and alluring body straps. If you want your man's jaw to drop to the floor when he sees you, one of these little numbers should do the trick. 
Also, Blueball is quite inclusive with its sizing, bringing its bra size all the way up to 38G. They pride themselves on sourcing materials of the highest quality so you can imagine how soft and silky their pieces will be.
Browse the full collection at Nordstrom | Revolve | ASOS
3. Pretty Little Thing
 Pretty Little Thing is a seriously trendy company that offers great affordable alternatives to high-end items.
Their lingerie selection is no different. Like Agent Provocateur, they don't shy away from bright colors and loud prints, while at the same time delivering classically beautiful pieces in neutral colorways.
We especially love their beautiful bodysuits – they're perfect to wear indoors, but they also double up as partywear when styled with a pair of jeans and a blazer for a striking night-out look.
If you're looking for some racier, they'll still have plenty of options with a lingerie collection that features over 480 styles to choose from.
Their prices typically range from $10 for panties to $15 for a bra or bodysuit. And what's more, they have constant sales with items up to 60% off! 
Browse the full collection on Pretty Little Thing
4. Adore Me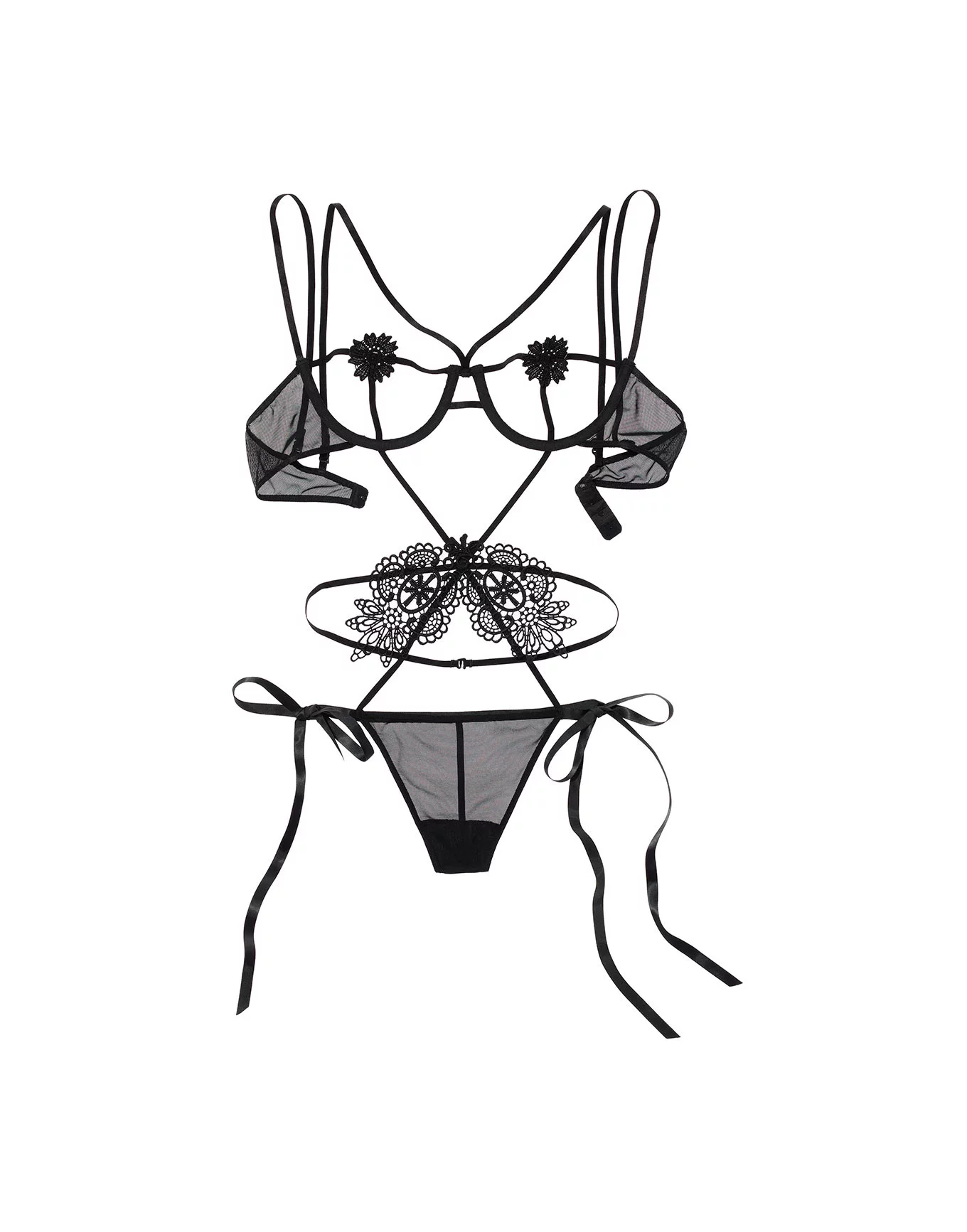 If you haven't heard of Adore Me by now, you're missing out! Adore Me has a wide selection of sultry underwear with new models arriving every few weeks. It's one of the most affordable brands on this list, with sets starting from just $24.90.
Another differentiating fact about Adore Me is that they offer two ways of shopping: 1) regular shopping and 2) a subscription service.
With the subscription service, you pay $39 per month and get $10 off every style, every 6th purchase for free, exclusive sales access, and free shipping in the US. And don't worry – you don't actually need to order lingerie monthly. To skip, you can just cancel your membership for the month before the 6th, and only pay for it when you feel like indulging in some lingerie
If you would rather skip the membership and shop in a traditional way, that's also possible! There are so many amazing styles to choose from, so I highly encourage you to check out their website.
Browse the full collection on Adore Me
5. ASOS Design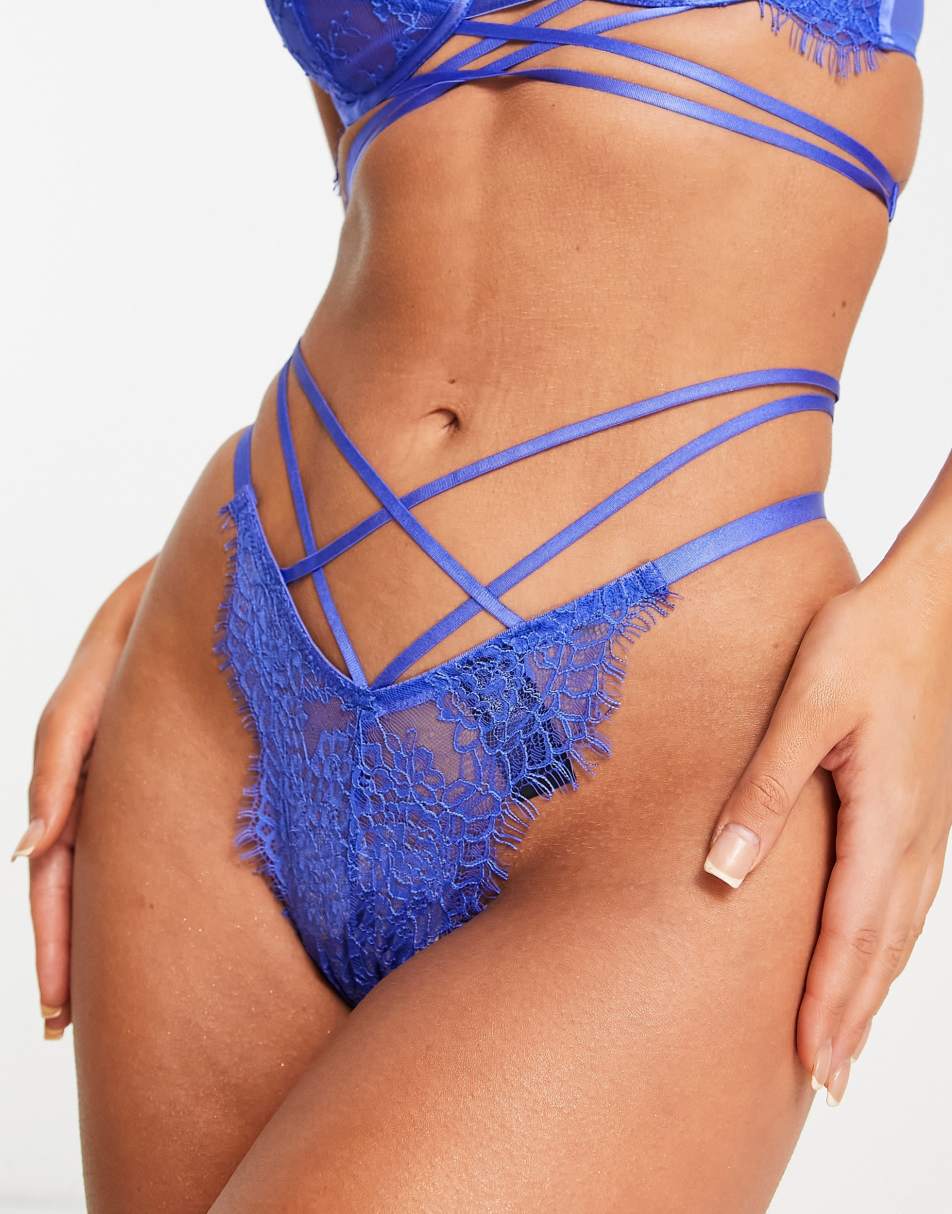 ASOS is known worldwide for their commitment to bringing customers the hottest trends at affordable rates. Their website features so many different brands it's almost overwhelming.
A shining star in their lingerie department is their own namesake collection, ASOS Design lingerie. Their lingerie is flirty, fun, and delicate, with many different options to choose from starting at just $15 for panties, and $30 for bras.
What's wonderful about ASOS is that they have a generous return policy, which is important when buying undergarments because you want to make sure a you're getting the right fit.
Browse the full collection on ASOS
6. Thistle & Spire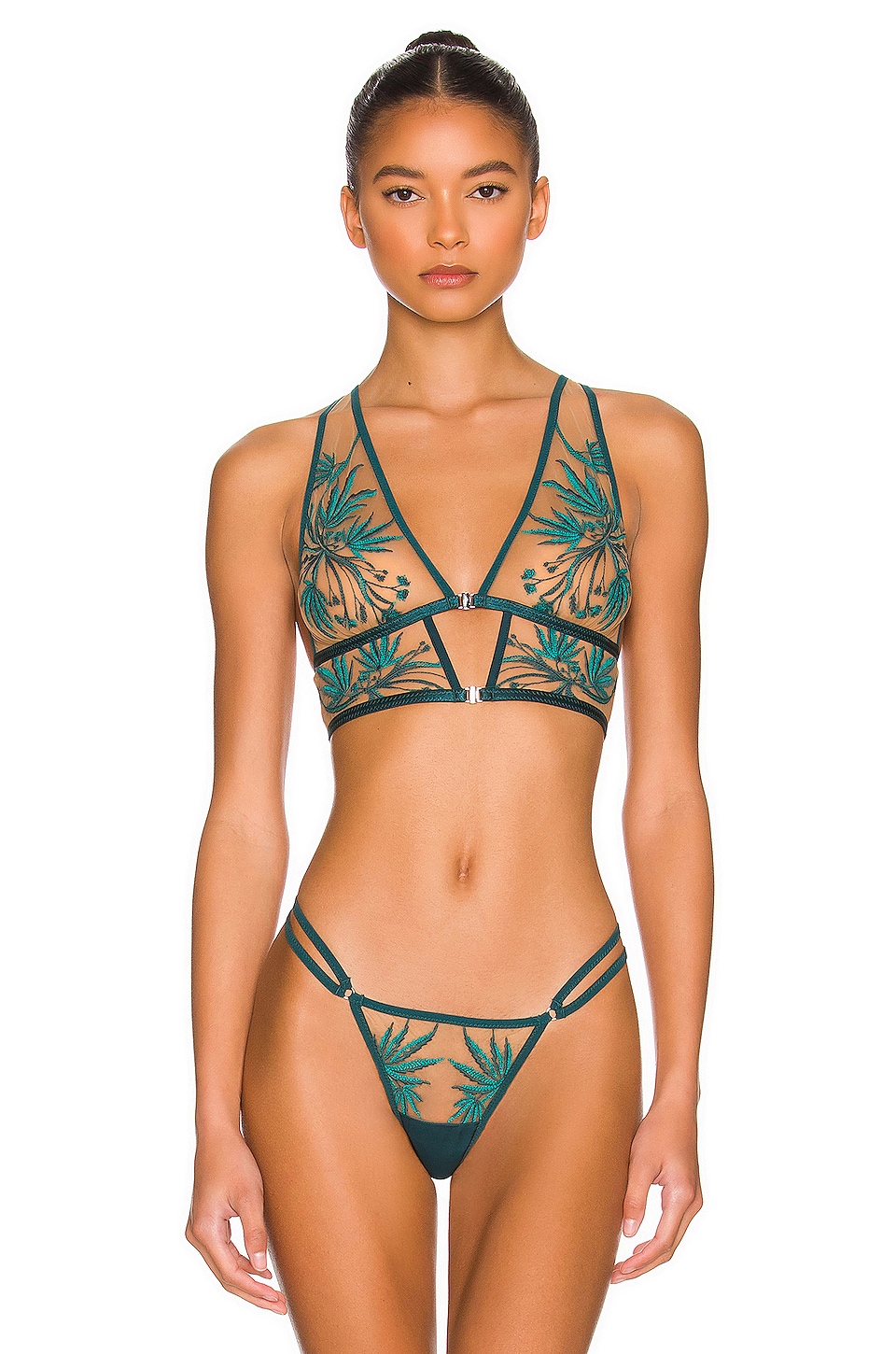 Thistle & Spire is an American lingerie brand based out of Brooklyn that wants to do things differently. The brand's collections are daring and a little bit edgy, giving you a little bit more power in every step that you take.
In addition to offering sensual and playful lingerie, they also offer beautiful tops and even a pair of pants, which add a little bit of glamour to your nighttime look. On their website, they use a lot of plus-size and medium-size models, which is a breath of fresh air.
Thistle And Spire truly resembles the essence that Agent Provocateur has built around itself, only at more affordable prices and more size inclusivity. Most of their bodysuit retail for around $100, which is definitely not cheap, but it's still half the price of Agent Provocateur.
Browse the full collection on Revolve | Thistle And Spire
7. Ann Summers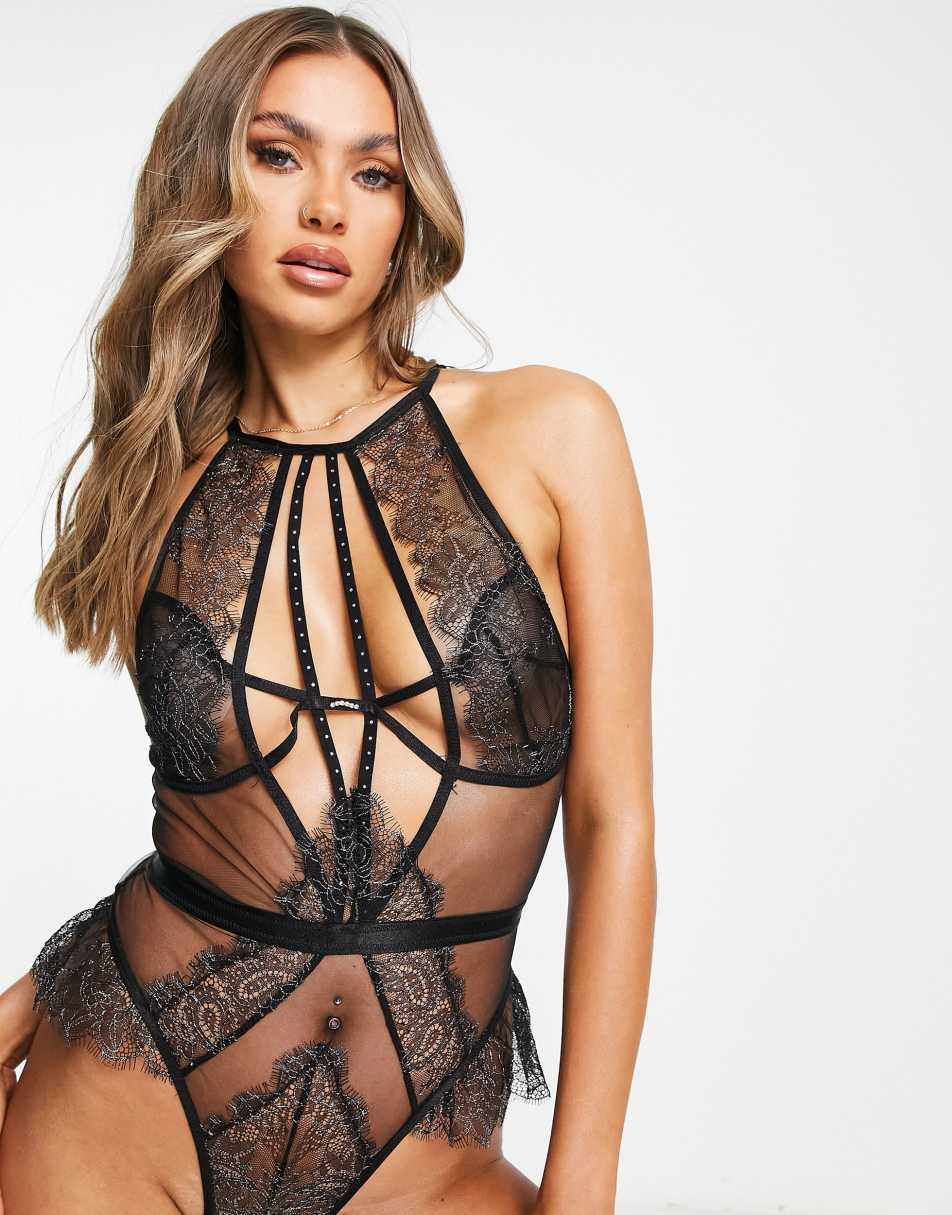 Ann Summers is a well-established British brand that has been around since the '70s. They're well-known for being the go-to place for certain kinds of toys, as well as all things lingerie in the UK.
Although they haven't established a strong presence in the US, their products are available through ASOS, and they're definitely worth checking out if you haven't heard of the brand before.
Their bras usually retail for around $25-$40, and their bodysuits are typically available for $50.
Browse the full collection at ASOS
We hope you enjoyed this roundup of the best affordable brands like Agent Provocateur! Did we miss any must-know brands? Let us know in the comments below!
Get More Fashion Ideas
15 Best Alternatives To Victoria's Secret For Stunning Intimates
10 Luxury Hosiery Brands You Need To Know About
12 Most Expensive Lingerie Pieces That Are So Luxe