8 Cute & Cool Outfits To Wear With A Grey Skirt
We only feature products that we hope you will love. We may earn a commission if you decide to make a purchase through our links, at no cost to you.
Thinking about what to wear with a grey skirt? Grey is one of the most sophisticated and versatile shades you can wear – here are just 8 beautiful looks.
A black or tan pencil skirt may be your ultimate go-to when you look for a skirt, but that's not the only skirt you might need in your closet. If you want to add another hue to your skirt collection to match your sleeveless tops and dresses, consider a grey skirt as a universally flattering alternative!

This article lists different tops and outfits to wear with all kinds of grey skirts, from pleated mini skirts to more formal pencil skirts. We also explore some must-have tops and accessories to create simple chic looks, as well as other tips and advice about choosing this versatile color for your summer wardrobe and beyond.
Whether you're going for a casual outfit that's perfect for everyday wear or something that's appropriate for dressier events, we got you covered. Let's get started, shall we?

What To Wear With A Grey Skirt
1. Denim Jacket/Top
One of the easiest ways to create a chic summer look with a grey skirt is by pairing it with a chambray shirt or a denim jacket. These classic pieces are comfortable and fashionable, which makes them perfect for casual mornings or relaxed afternoons.
Simply pair your cropped denim jacket with a long skirt and a crop top underneath. This type of outfit works best when you want to look put together but not overdressed, like when you're popping to a farmers' market on the weekend. And when the weather gets too warm, you can simply take your jacket off and tie it around your waist.
2. Light Pink Tops
It's no secret that pink and grey are a gorgeous combination, whether in home decor, nail designs, or clothing. A light pink top is a great way to add a slight pop of color to any outfit without it grabbing too much attention.
For a cute spring look that doesn't involve florals, we suggest a light pink knit sweater to pair with your grey pencil skirt.
3. Burgundy Tops
Burgundy is a great color for fall and winter, and it looks amazing when paired with neutral shades such as grey. For example, burgundy looks great with a grey skirt and white lace top. It also pairs well with black leggings and a grey sweatshirt or hoodie.
To add to the versatility of your outfit, wear your burgundy shirt just as you would a black one: tucked in or left untucked, depending on whether you're wearing dressy attire or casual clothes. For a cute office look, simply pair your grey plaid skirt with a sleek burgundy blazer and high heels.
If you want something more formal-looking but still want to keep things simple (and not too matchy-matchy), try adding one accessory like an elegant silver choker necklace that features tiny sparkling stones – they will highlight all the right places on this already gorgeous ensemble.
4. Cream Tops
Cream + grey = a perfect neutral match. The result will be elegant and stylish, perfect for any occasion from work to play.
With the warmer weather approaching, it's time to shed those heavy sweaters and jackets. For a cute spring or summer look, we recommend a cute cream tank top or crop top paired with a grey maxi skirt.
If you want to go for a chic sporty look instead, go ahead and swap the maxi skirt for one of those grey plaid tennis skirts. Complete the look with a pair of white sneakers or tennis shoes.
As for winter, you can wear your grey mini or midi skirts with cream-colored oversized sweaters. Make sure to wear a pair of tights underneath and your favorite knee-high boots for a super cute cold-weather look.
Boots aren't just for snow days, though; even when spring arrives later in the year, there will still be days where things get chilly enough during certain times throughout day hours so keep them handy until then.
5. Emerald Green Tops
If you want to wear an emerald green top with a grey skirt, you're in luck! It's one of the best and easiest color combinations to pull off. The rich tone of the green will complement your outfit and help make it pop.
You can pair this look with a statement necklace or any other accessories in burgundy, emerald green, or even navy blue.
6. White Tops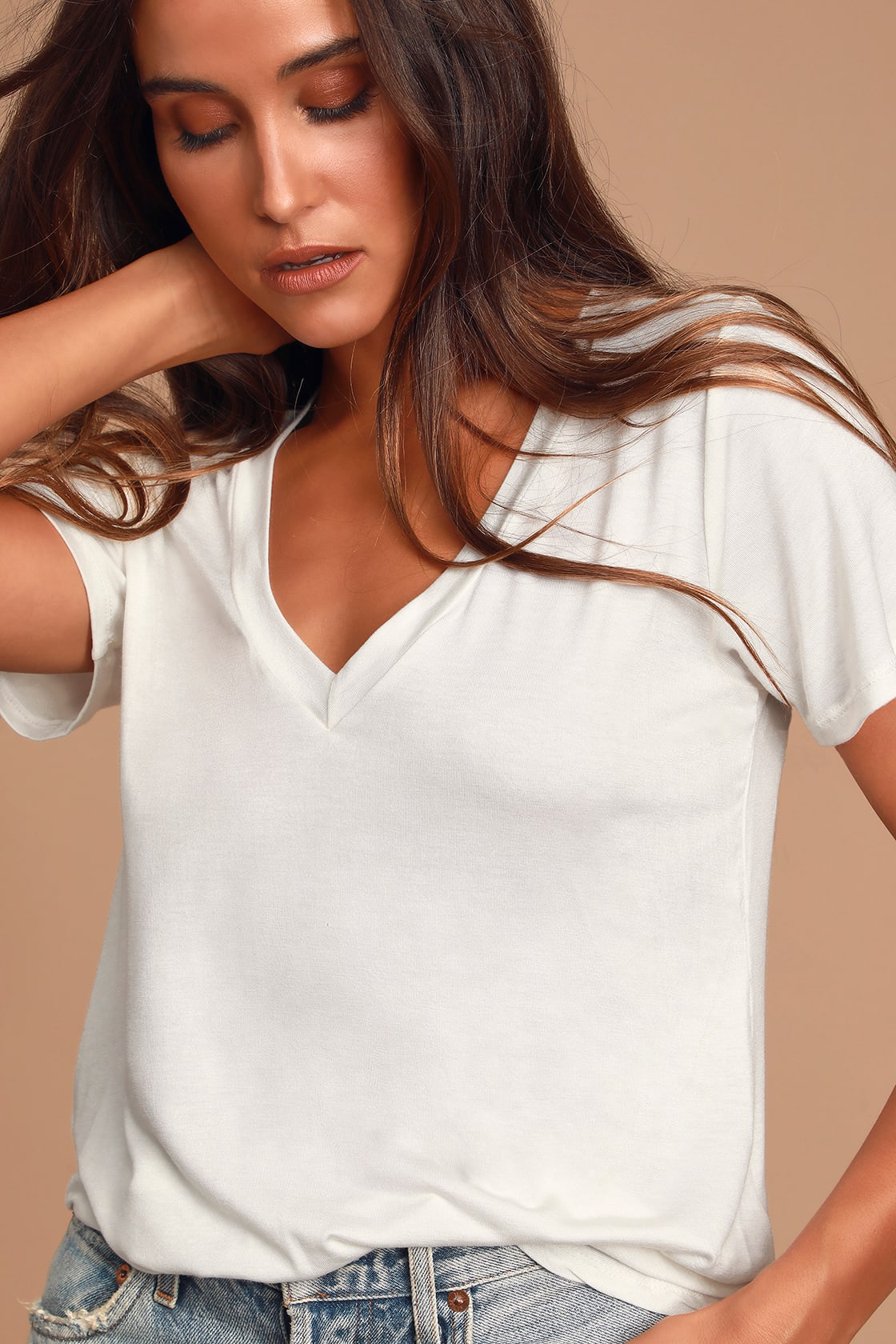 Like any other neutral tops, white is another color that goes well with grey. A white blouse is a great way to add simplicity and cleanliness to your outfit.
White tops are versatile enough to be worn with other bright colors, so if you have a light grey or dark grey skirt, this will look great no matter what color top you wear with it.
White tops can also act as a base for statement accessories like necklaces, bracelets or even shoes and bags. Accessorizing with bright-colored sneakers or a bag is especially easy if you keep your outfit otherwise clean and minimal.
7. Black Tops
A black top will make your grey skirt stand out even more. A black leather jacket is great choice to add some pizzazz to your outfit, or if you're feeling adventurous, try wearing a black top with other neutral colours like cream and white.
You can also accessorize with black shoes and a purse to make the look more complete. Just be careful not to overdo it with too much black, as it can make you look washed out. If you want to add some colour, consider pairing your black top with a silver or gold necklace for a nice finishing touch.
If you want to look chic and stylish in your outfit, then this combination is perfect for you!
8. Muted Brown & Taupe
We love the grounded combination of grey and brown. For a casual look, wear a taupe or brown top with your grey skirt. A light-colored brown top is ideal for this look. A crewneck sweater or classic button-down can be paired with the skirt to create a simple yet stylish look.
For a cute pencil skirt outfit that's more work-appropriate, we recommend pairing a mini plaid grey pencil skirt with an oversized brown blazer, as per the look above. If blazers are not your thing, no worries – you can also go for a brown feminine blouse or a peplum top.
Gold accessories like a dainty necklace or earrings would be the ideal choice to elevate this outfit.
Conclusion
And there you have it! We hope you found this style guide on what to wear with a grey skirt helpful. To amplify your look and make heads turn, add accessories like a belt, some jewelry or even a pop of color with your shoes.
So, what are some of your favorite ways to wear a grey skirt? Let us know in the comments below! And don't forget to check out our other blog posts for more style inspiration.
Get More Fashion Ideas
What To Wear With A High-Waisted Skirt (For Cute Looks)
17 Cute First Date Outfits You'll Surely Love (Casual & Dressy)
What To Wear With Polka Dot Pants: 7 Looks You'll Love