What To Wear When You Have Nothing To Wear: 12 Easy Outfits
We only feature products that we hope you will love. We may earn a commission if you decide to make a purchase through our links, at no cost to you.
You have tons of clothes in your wardrobe, but nothing feels right. So, what to wear when you have nothing to wear?
We've all been there before: you open your own closet and stare at the racks of clothes, but nothing seems to fit or feel right. You have a big meeting at work tomorrow and you have nothing to wear – there's so much stuff to do with so little time.
Or maybe you're going on a date night and you feel like you don't have anything that's flattering, and nothing in your wardrobe feels particularly inspiring.
Sound familiar? Don't worry, we're here to help! In this article, we will give you some great ideas and different ways to style your clothes when you have nothing to wear, as well as some style tips to get you going.
A recent study found that 80% of women feel stressed out about what to wear. If this sounds like you and you usually stand at the front of your closet wondering how to formulate different outfits, don't worry – you're not alone!


The first step to overcoming this problem is to identify your wardrobe essentials – this means your staple pieces such as your favorite jeans, your favorite cotton shirt, a solid-colored casual dress, and maybe an outer layer such as a denim jacket or a trench coat.
These key pieces can easily be mixed and matched with different trendier pieces like flowy tops, printed pants, graphic tees, and other statement pieces that are not considered "essentials".
If you keep experiencing this problem on a regular basis, we recommend curating a capsule wardrobe. Capsule wardrobes consist of a few dozen pieces in a select few colors, which means that almost all of the items can be mixed together to create dozens, if not hundreds of outfits.
To get started on your capsule wardrobe curation, we recommend heading to our Capsule Wardrobe Ideas section on the website. Here, you'll find how to create a capsule wardrobe for each season, as well as a year-round capsule wardrobe, plus wardrobes for specific events like work or travel.
However, if you don't feel like curating an entire wardrobe just now, let's get started with some easy ideas that you can implement right away.

What To Wear When You Have Nothing To Wear
1. Casual Dresses
A casual dress is always a good option when you have nothing to wear, especially when you probably have a few of these in your current wardrobe already. Plus, they're usually comfortable, which is always a bonus!
You can accessorize your dress with jewelry and heels or keep it casual with flats or sandals.
You can also opt for sundresses, your favorite maxi dress, floral dress, denim dress, and even your little black dress. You can upgrade them with a leather jacket or a denim jacket, and make them a little more casual for everyday wear this way.
Next time you're feeling stressed about what to wear, try reaching for a dress. You'll feel put together and confident in no time!
2. Oversized Blazers
Who says blazers are only worn for formal settings? You can definitely wear your blazers casually, as these will instantly dress up your outfit. This is a great alternative to denim jackets and leather jackets.
You can wear anything from tank tops to graphic tees underneath, and you can wear jeans or shorts depending on the look and vibe you're going for.
3. Jeans + Nice Top
Jeans are timeless pieces that always looks good. A jean outfit is also super easy to put together! Just grab a pair of jeans and a graphic t-shirt or a nice blouse from your closet and you're good to go.
If you want to elevate the look, you can add some accessories or heels. Or, if you're going for a more casual look, throw on some sneakers or mules. If you're going for a simple jeans and t-shirt look, the accessories play a crucial part, so make sure to choose a chic pair of shoes and a beautiful bag!
Jeans can also include black jeans, white jeans, distressed, mom, cropped, straight-leg, or wide-leg, so don't think you need to settle for just one pair when you're trying to put together a nice outfit.
No matter what kind of jeans and top combo you choose, you can make the look cool and effortless with your personal style. This outfit is perfect for when you're running late or just don't feel like getting dressed up.
4. Striped Tops
There's just something so chic about striped tops and sweaters. It may be a bit cliche, but outfits like these really make you look effortlessly cool in a Parisian it-girl way. Even if your hair is in a messy bun, it doesn't matter!
White & black striped tops are best paired with matching bottoms, whether that's white jeans, black faux leather leggings, jeans or denim shorts. This is a nice option for when you want to spend as little time as possible choosing your outfit, but still look elegant.
5. Shorts
Shorts are a great option for when it's warm out and you don't want to wear pants. They're also super comfortable, which is always a plus especially now that we've entered the warm months. You can dress them up with a pair of lace-up espadrilles and a dressy top or keep it casual with a t-shirt and sneakers.
Don't limit yourself to just denim shorts! You can also go for different styles such as cargo shorts, linen shorts, or printed shorts if you're making a statement.
Whether you're going to the beach or running errands, this outfit is sure to keep you cool and comfortable all day long.
6. Rompers and Jumpsuits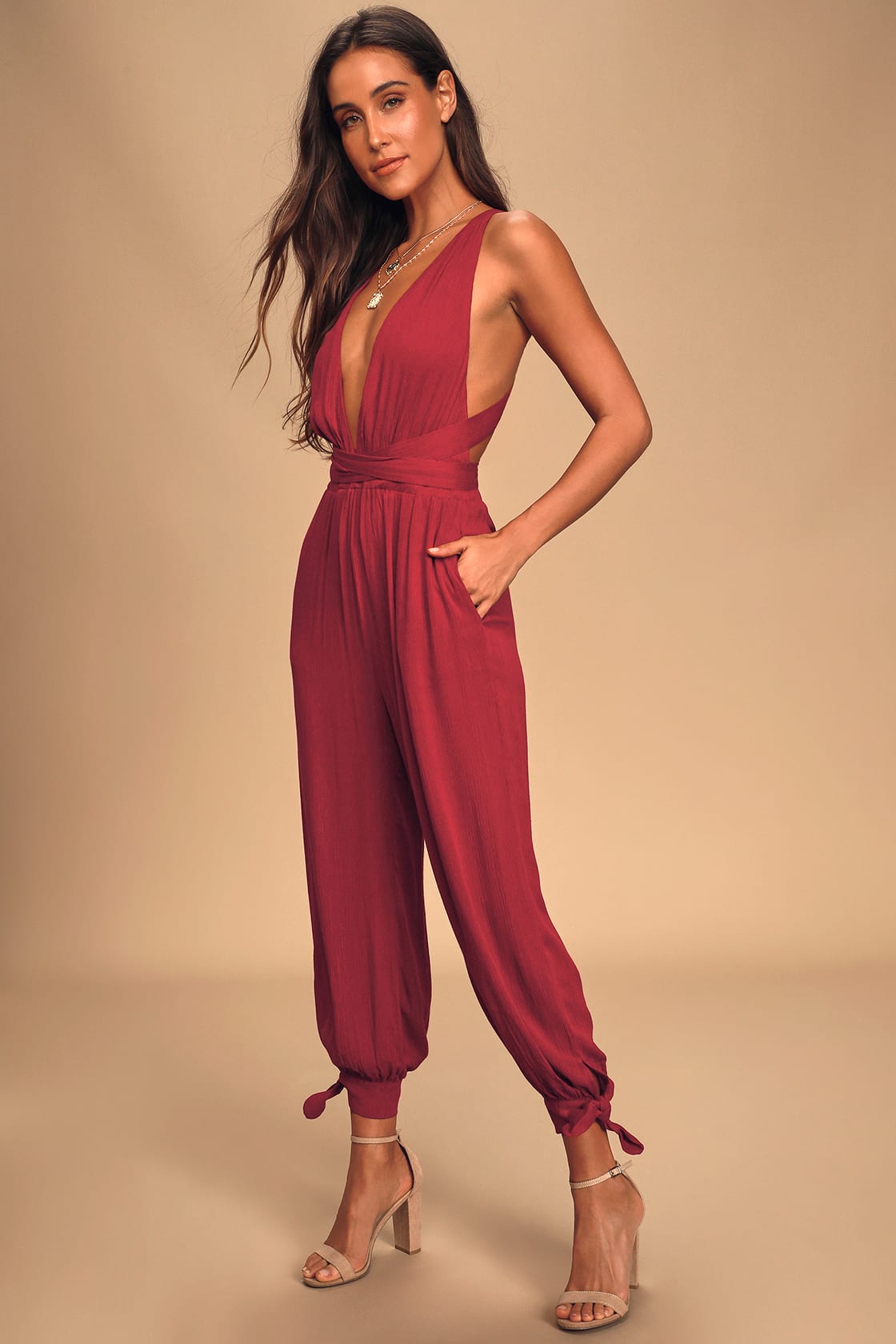 Rompers and jumpsuits are a great choice when you have nothing to wear – this one-and-done outfit will really improve your closet game. They're usually comfortable and easy to style – just throw on a pair of heels and some jewelry for a night out or keep it casual with flats or sandals for a daytime look.
Rompers and jumpsuits are a great alternative to dresses. They're also super versatile – you can wear them for just about any occasion since they fit pretty much any dress code there is! So next time you're feeling stressed about what to wear, reach for a romper or jumpsuit.
7. Neutral Skirts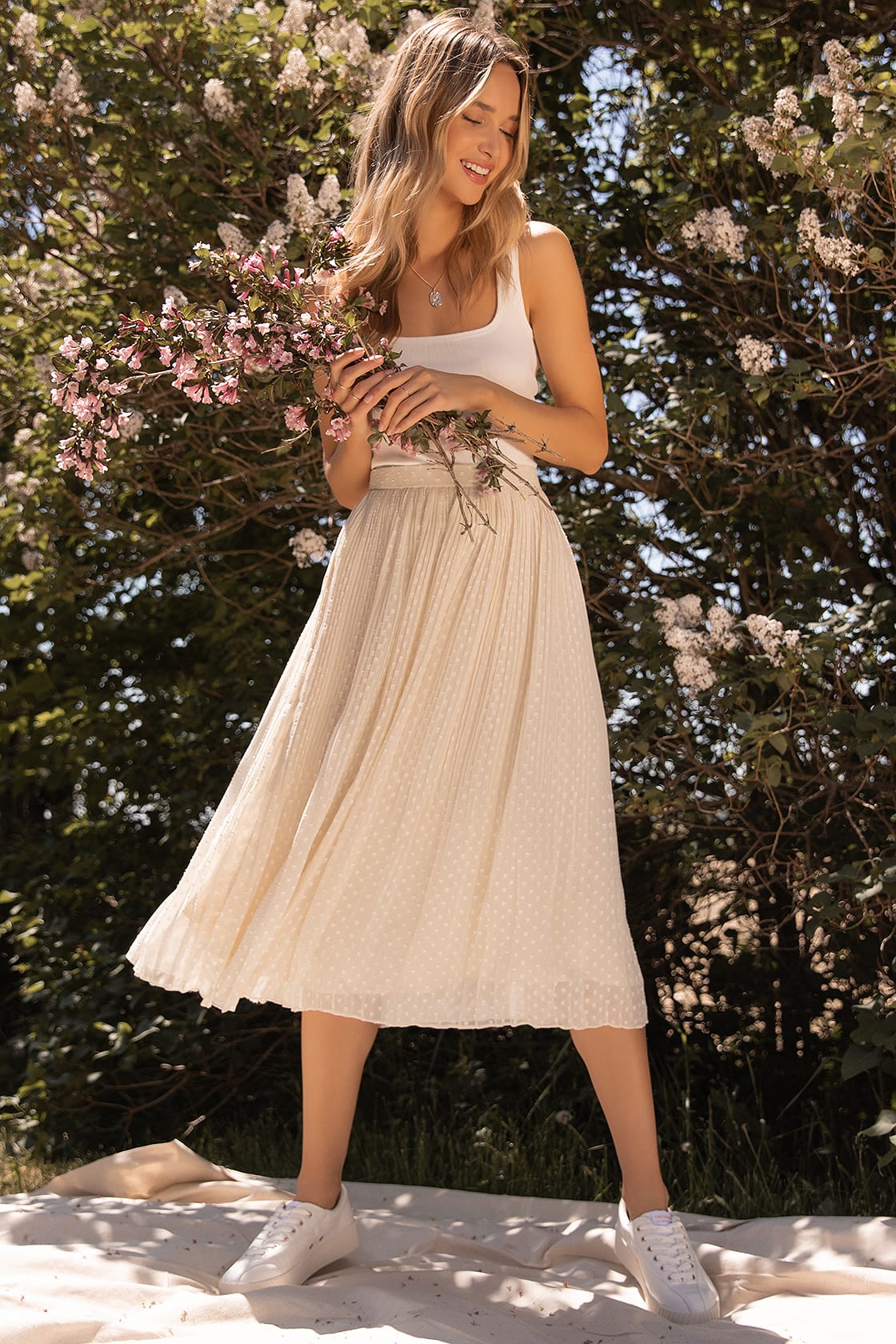 This is a great outfit for when you want to feel light and airy in the summertime without having to wear pants or jeans. Just throw on a skirt and a top of your choice and you're pretty much set.
For ease, we recommend sticking to neutral, light colors (or black) and steering clear from loud prints, because it's usually a lot easier to put together a neutral outfit than it is to play with different patterns and prints until you find a combination that you like.
You can dress it up with heels or keep it casual with sandals or sneakers.
8. Simple Tank Tops
This is a chic option for when it's warm out and you want to stay cool in the summer heat. Just throw on a tank top and a pair of jeans o leggings – such an easy outfit with the right pieces!
You can dress it up with a cardigan and keep it casual with flats or sandals. If you're up for it, you can also accessorize with a designer baseball cap or a fedora!
9. Plain Tees
Never underestimate the power of a solid plain tee, especially when you can pair it with virtually any type of bottom there is, as well as footwear.
For a cute look that's perfect for grabbing coffee, simply tuck your t-shirt into your wide-leg jeans and complete the outfit with sneakers. For a nighttime look, simply swap out your sneakers with a pair of heels and a chic handbag. Accessorize with your favorite statement necklace and earrings.
10. Cardigans
Cardigans are a great layering piece – you can wear them with your short dresses, or even with denim or rompers for a cute and casual fall look.
Cardigans are a great way to create a simple, yet stylish outfit. They're also super easy to style – just pair them with a pair of jeans or your favorite dress. So next time you're feeling stressed about what to wear, try reaching for a cardigan.
11. Dressy Blouses
This is a great outfit for when you want to dress up your jeans or your pants. Just throw on a dressy blouse and your favorite pair of jeans and you're all set!
Don't forget to accessorize with a handbag and your choice of footwear. Dressy blouses are super feminine and great to wear on a day out with your friends or significant other.
12. cozy Knits
Lastly, you can always reach for your favorite cozy knit, whatever the season may be (unless you're spending summer in the South!). Delicate knits pair up nicely with denim shorts, and of course, they also look beautiful with classic pieces such as jeans.
If you want to create a quick outfit, we recommend reaching for neutrals and black colors, and pairing the look with your favorite pair of sneakers, sandals or boots, depending on the season.
Final Thoughts
So, have you looked at your full closets in a new light? We hope you did! As you can see, there are many different outfits you can wear simply by doing some good old mix-and-match.
Step out of your comfort zone, and you might just invent your new favorite outfit!
If you're still looking for more fashion inspiration, make sure to head to our Capsule Wardrobe Posts, or check out some of the related posts below!
Get More Fashion Ideas
25 Outfits With White Jeans That'll Have You Looking Fresh
What To Wear To An Anniversary Party: Top Tips To Look Your Best
What To Wear With A Black Skirt: 10 Chic Outfit Ideas To Check Out