Top 10 Spanish Luxury Fashion Brands You Need To Know About
We only feature products that we hope you will love. We may earn a commission if you decide to make a purchase through our links, at no cost to you.
Find your new favorite luxury label in this list of the top Spanish luxury fashion brands, bringing together big-name brands and smaller Spanish fashion designers that you really need to know about.
Spain may not be well known as a fashion capital, but they are home to many stunning luxury brands that are completely irresistible. If you want to know a little more about the rich history of Spanish fashion brands, you are in the right place as we have brought together some of the top Spanish luxury fashion brands within this article.
There are some world-renowned fashion houses that you may not know originated in Spain, as well as newer Spanish labels that you need in your life – so just keep reading to find some incredible brands that deserve a place in your wardrobe.

Top 10 Spanish luxury fashion brands
1. Loewe
Loewe is one of the most famous, and oldest, Spanish fashion houses, best known for beautiful leather goods and gorgeous ready-to-wear collections. This luxury label was founded in 1846 by a group of Spanish leather craftsmen.
For decades, Loewe exclusively made leather goods and it wasn't until the 1970s that Loewe began to expand, first creating a perfume collection, and then a fashion collection soon after.
In 2013, Jonathon Anderson became the creative director for Loewe, consistently creating stunning collections each season that play around with quirky, fashion-forward style that has proved popular among fashion editors and customers alike. The Loewe Puzzle bag is one of the brand's most popular pieces, with a chic and sophisticated style and practical design.
2. Balenciaga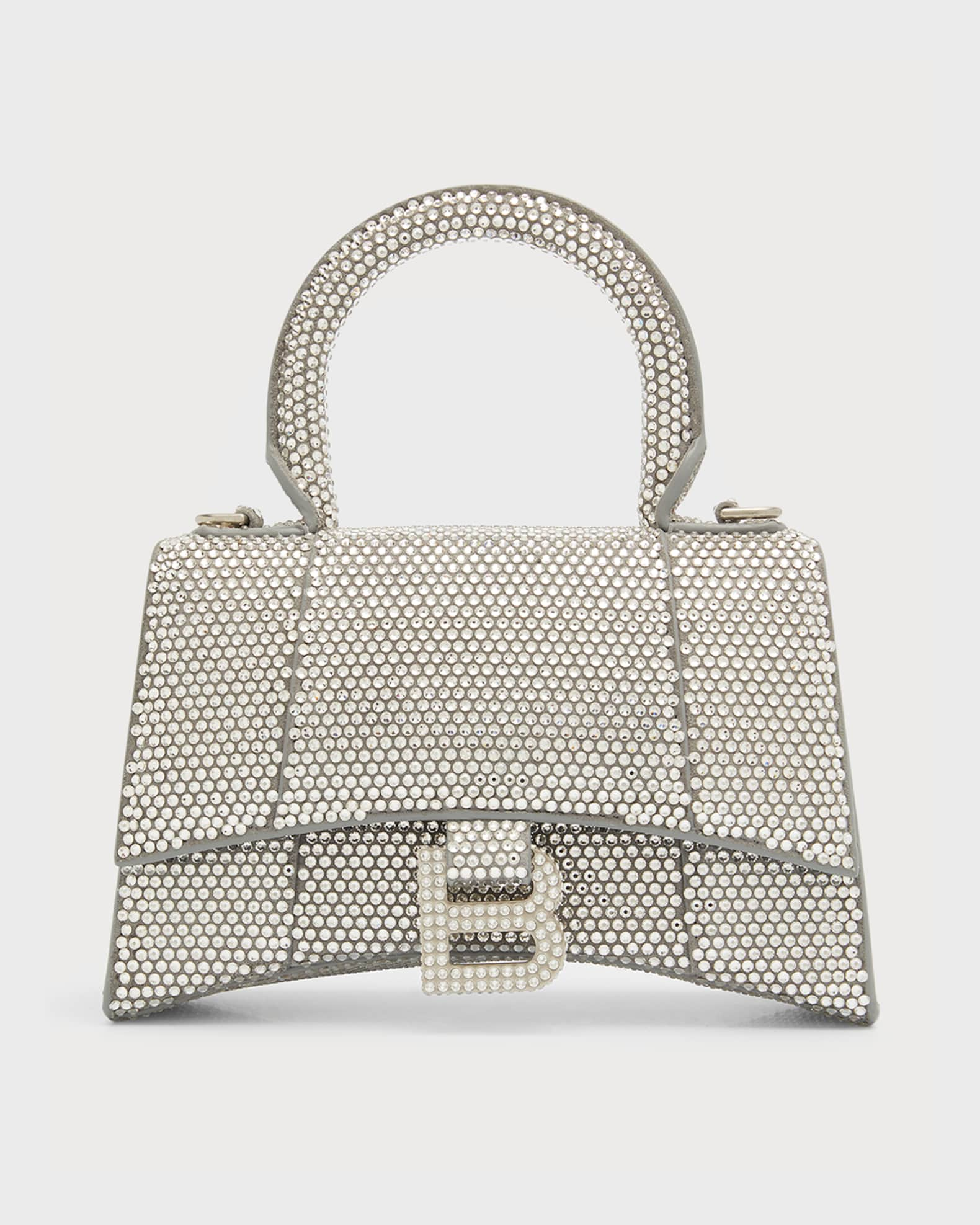 Balenciaga is one of the best-known fashion houses that was in fact founded in San Sebastián, Spain by the Spanish fashion designer, Cristóbal Balenciaga in 1919.
In the 1920s, the Balenciaga brand grew rapidly in Spain, with the Spanish royal family wearing his designs, and stores opening in Madrid and Barcelona. However, the Spanish Civil War in the 1930s forced Cristóbal Balenciaga to move his fashion house to Paris, where it remains today.
Throughout the 1950s, Balenciaga created incredible designs that experimented with cut and silhouette, such as the balloon skirt, high-waisted baby doll dress, and cocoon coat. Cristóbal Balenciaga is an icon in fashion history and his collections continue to be an inspiration for many designers to this day.
3. Bimba Y Lola

Bimba Y Lola is a more affordable luxury fashion brand, offering high-quality, contemporary designs that are super popular all over the world. The label was founded by Uxía and María Domínguez Rodríguez, the nieces of fellow Spanish fashion designer Adolfo Domínguez, in 2005.
Originally the brand was named Moet & Mos but became known as Bimba Y Lola in 2013, named after the founders' greyhounds.
Bimba Y Lola is now a beloved brand worldwide, with around 275 stores spread across more than 14 countries. If you are looking for beautiful bags, fashionable clothing, shoes, jewelry, or a wide range of accessories, Bimba Y Lola is the right brand for you!
4. Paco Rabanne
Paco Rabanne is one of the best Spanish clothing brands, well known for boundary-pushing, Avant Guarde fashion.
The fashion designer first began by creating jewelry for some of the top fashion houses, including Givenchy and Dior, before Rabanne, shot to fame in 1966 with his first collection titled 'Manifesto: 12 Unwearable Dresses in Contemporary Materials'. This collection established Paco Rabanne as a futurist designer, creating space-age designs from metal, paper, and plastic.
Rabanne received worldwide recognition after creating some of the costumes for Jane Fonda in the 1968 film, Barbarella. Still to this day, the Paco Rabanne brand is known for unusual materials, as you can see in this Sparkle Nano Sequins Shoulder Bag, which references some of the early Rabanne dresses.
5. Manolo Blahnik
We love the timeless designs and elegant aesthetic you can see in Manolo Blahnik's pieces! While the Spanish fashion designer started his eponymous footwear brand in London, UK in the 1970s , due to his Spanish heritage both countries claim the successful luxury brand.
Manolo Blahnik shoes quickly grew in popularity, and in 1977 Blahnik created his first American collection that was then sold at Bloomingdale's in 1978.
There are now Manolo Blahnik boutiques all over the world and Blahnik heels have featured prominently in Sex and The City, Gossip Girl, and The Devil Wears Prada. The Hangisi Crystal Buckle Pumps are some of the most famous Blahnik heels that any shoe lover needs in their life.
6. Delpozo
Delpozo is known for beautiful, feminine pieces that combine luxurious fabrics, with classic silhouettes and delicate embroidery.
This Spanish luxury fashion brand was founded by Jesús del Pozo in Madrid in 1974, creating gorgeous womenswear collections that proved popular across Europe. From 2012 to 2018, Josep Font stood as the creative director and carried on the vision of Jesús del Pozo.
The brand often makes use of organic materials, artisanal techniques, architectural silhouettes, and handmade embroidery in its pieces to create an ethereal and luxe aesthetic. This V-neck long dress from Delpozo has a classic, timeless look, the perfect dress for any special occasions or events you have coming up!
7. Castañer
Castañer is one of the best Spanish brands for footwear, best known for its incredible range of espadrilles, crafted using artisanal techniques mastered over years of experience.
This footwear brand was established in 1927 and still uses the same high-quality, natural materials to create stunning shoes that are guaranteed to stand the test of time. In the 1970s, Castañer created the first wedge espadrille heel in collaboration with Yves Saint Laurent, setting their place in fashion history.
If you looking for a new pair of summer shoes, Castañer is definitely the brand to go for! These Adriana Raffia Platform Sandals would make a great addition to any summer wardrobe, with a woven natural raffia texture, thick platform sole, and chunky block heel.
8. Chie Mihara
Spain is home to many top footwear brands, including Chie Mihara which is one of the more recent additions to the world of luxury footwear.
After working for many years for various shoe brands, in 2001 Chie Mihara decided to brand out and launch her own brand, creating beautiful sandals, pumps, and boots that celebrate color, texture, and stunning silhouettes.
Chie aims to make shoes that not only have a wonderfully feminine and whimsical aesthetic but are also exquisitely made by Spanish craftsmen and super comfortable, ensuring the shoes really stand the test of time. The unique design and sparkling silver finish make these Quartel Metallic Heeled Sandals just irresistible.
9. Majorica
Spain is also home to beautiful jewelry brands, including Majorica which is best known for creating handmade pearls. The brand was founded in Barcelona in 1890, but has now relocated to the Spanish island of Majorca, and has been creating pearls, now known as Majorica pearls ever since.
These meticulously manufactured pearls decorated a whole range of shimmering jewelry, including beautiful earrings, rings, bracelets, and pendant necklaces, like the Multi-Pearly Pendant Necklace pictured above.
This statement pendant is the perfect accessory to finish any glamorous look to add a sparkling touch. Majorica jewelry is now stocked in stores all over the world and is a must-have in your jewelry box if you love timeless, elegant pearl jewelry.
10. Paloma Barceló
Paloma Barceló is a family-run footwear brand that began in the 1960s when Manuel Barceló opened his footwear factory in Spain, producing stunning, classic shoes created by expert craftsmen.
Paloma Barceló takes pride in the natural materials they use in their luxury products, including jute, wood, hand-selected leather, natural rubber, and raffia to create shoes that will stand the test of time.
The brand states that quality, expression, craftsmanship, and conveying the Spanish culture are the most important elements of the Paloma Barceló label. Boots, like these Eider Malory Leather Platform Boots, are some of the most popular styles from this brand because of the classic design with a contemporary twist.
We hope you loved this list of top Spanish Luxury Fashion Brands! For more luxury fashion content, check out the links below.
Get more luxury fashion ideas
Top 25 American Luxury Brands To Have On Your Radar
15 Best Loewe Bags For A Summery Spanish Look
10 Legendary Japanese Fashion Designers You Need To Know