10 Best Shoe Colors To Wear With A Purple Dress
We only feature products that we hope you will love. We may earn a commission if you decide to make a purchase through our links, at no cost to you.
Are you having a hard time finding what color of shoes to wear with your purple dress? If so, this styling guide will help you choose the best option!
It can be hard to find the perfect shoe color that matches your dress, especially if you're looking to style a dress in a bit of an unusual color such as purple or lavender. Both lilac and lavender have been trending colors in 2022, and we don't see it stopping. So, if you're looking to stay on trend, it's time to invest in the right pair of shoes.

Purple has always been associated with regality, and with the right shade and style, it can look truly amazing when it comes to clothing. Below we'll go over the best color shoes to wear with light and dark purple dresses, no matter the occasion.
You probably already have many of these colors in your wardrobe, but in case you don't, we picked a few examples that are available online. Without further ado, let's jump into the shoes!

What Color Shoes To Wear With Purple Dresses
1. Nude Shoes
Nude or beige shoes are well known for their versatility and ability to pair well with almost any color. You probably already have a pair of skin-tone shoes in your wardrobe, so there's no need to go and purchase another pair, either.
In addition to being a versatile, budget-friendly option, nude, blush or tan heels also give the illusion of long legs. This is why it's such a great wardrobe staple!
Alternatively, if you're simply looking to pair a casual dress with a pair of brown or neutral sandals, loafers and other shoes work equally well for everyday looks.
2. Silver Shoes
Metallic shades are great to pair with outfits in general since they provide a little bit of extra shine and glamour for an elegant look. Silver high heels are a popular choice, especially when paired with bridesmaid dresses, but they can also be worn on other kinds of formal occasions.
This year, an impressive number of rhinestone heels have been released, thanks to the popularity of Mach & Mach shoes. If you have a higher budget, we definitely recommend checking out their selection, as well as Jimmy Choo's beautiful collection of silver shoes.
3. Matching Purple Shoes
Monochrome outfits have been very trendy in recent years, and lavender on lavender may just be the best color to execute this trend. Purple shoes are very pleasant to look at, and soft purple shoes also give off a vibrant, youthful vibe to your overall look!
If you're unsure about going full monochrome, you can opt for slightly different purple hues that are still quite close to one another in color. As an example, Bottega Veneta's Mini Jodie bag in pastel purple has been paired with a slightly darker dress and shoes in the above example!
4. White Shoes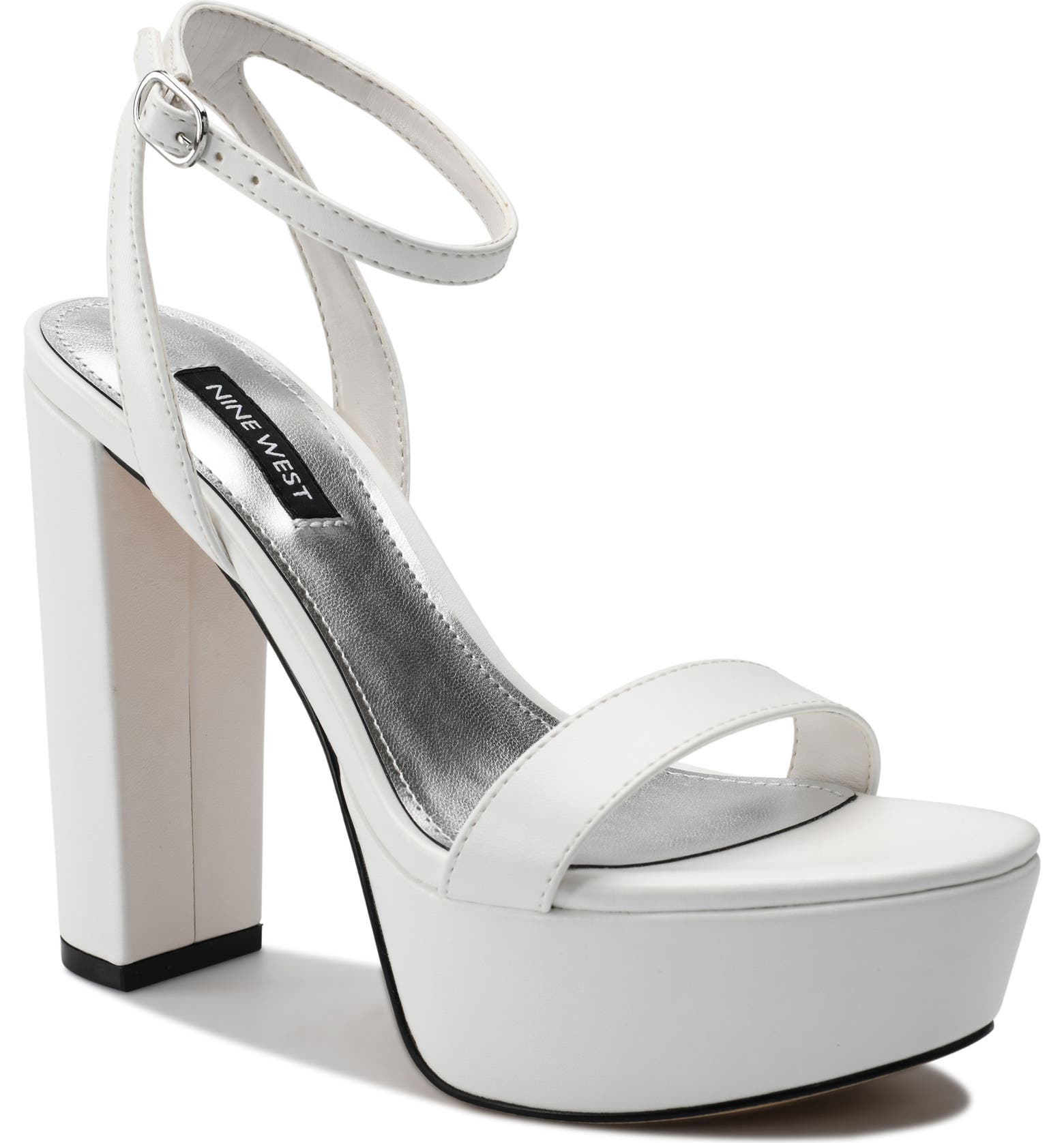 White shoes are best paired with light purple dresses such as lavender or lilac. This combo looks seriously amazing in the summer and adds a bit of youthful y2k vibe into any outfit.
However, despite being a neutral hue, white shoes don't tend to go well with dark colors since they will stand out too much. For example, if you wear a dark purple dress and you have white heels on, it might too contrasting to look at since the dark hues in your outfit will only bring attention to your feet.
5. Bright Green Shoes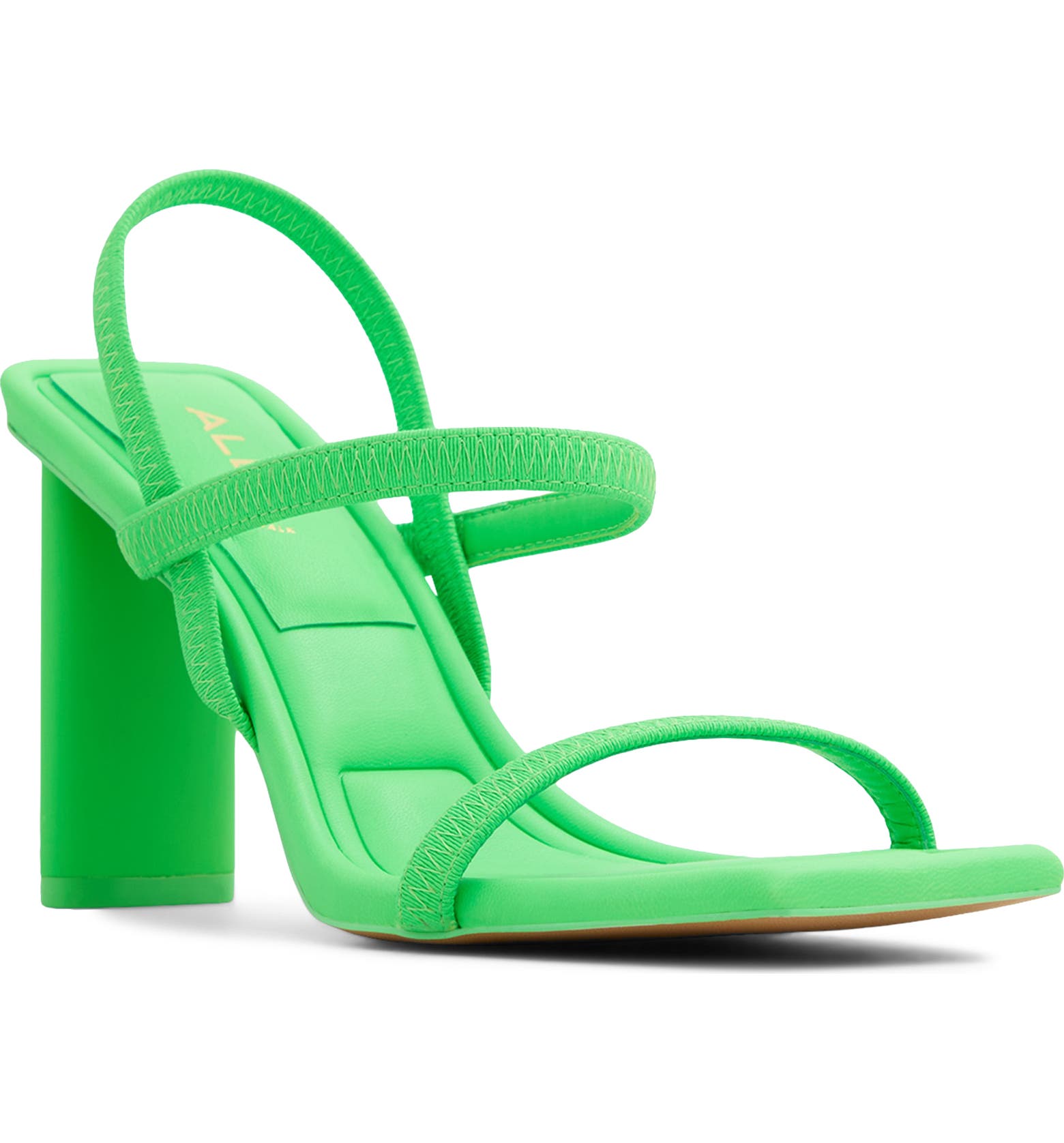 Most green hues go well with all shades of purple, but we're particularly fond of the color match between lavender and bright green. Wearing bright green shoes will add a contrasting pop of color, that at the same time is very balanced and pleasing to the eyes.
In addition to this, bright green happens to be one of the trend colors of the moment, so you'll be able to wear your shoes with lots of other outfits too.
To accessorize, either wear a matching green bag, such as the best-selling Mini Jodie in Parakeet Green from Bottega Veneta, or opt for a neutral bag instead.
6. Black Shoes
When in doubt, always go for a classic pair of black heels. Chances are, you already have a pair of them in your closet, so you're good to go without having to spend money!
Black shoes are a great choice for a variety of occasions, ranging from casual outings to formal occasions like a wedding, black is a staple color that will go well with almost anything in your wardrobe.
With this said, in our opinion, it's best to pair black shoes with dark or royal purple dresses. If you have a lavender dress, opt for lighter neutral colors such as white or beige instead. This way, you're not creating as much contrast, and the color pairing will be easier on the eyes.
7. Hot Pink
Hot pink and purple are the perfect combination for women who are looking to make an impact. As both purple and pink have red undertones, nearly all hues of both will go together well, no matter if you're looking to style a lavender dress or a deep purple one.
Hot pink adds a touch of sass and femininity to outfits, and it brings joy to your overall outfit. Match your outfit with a bag in similar shades, go bold with a clear rhinestone bag, or opt for neutrals like black or beige to balance out the look.
8. Gold Shoes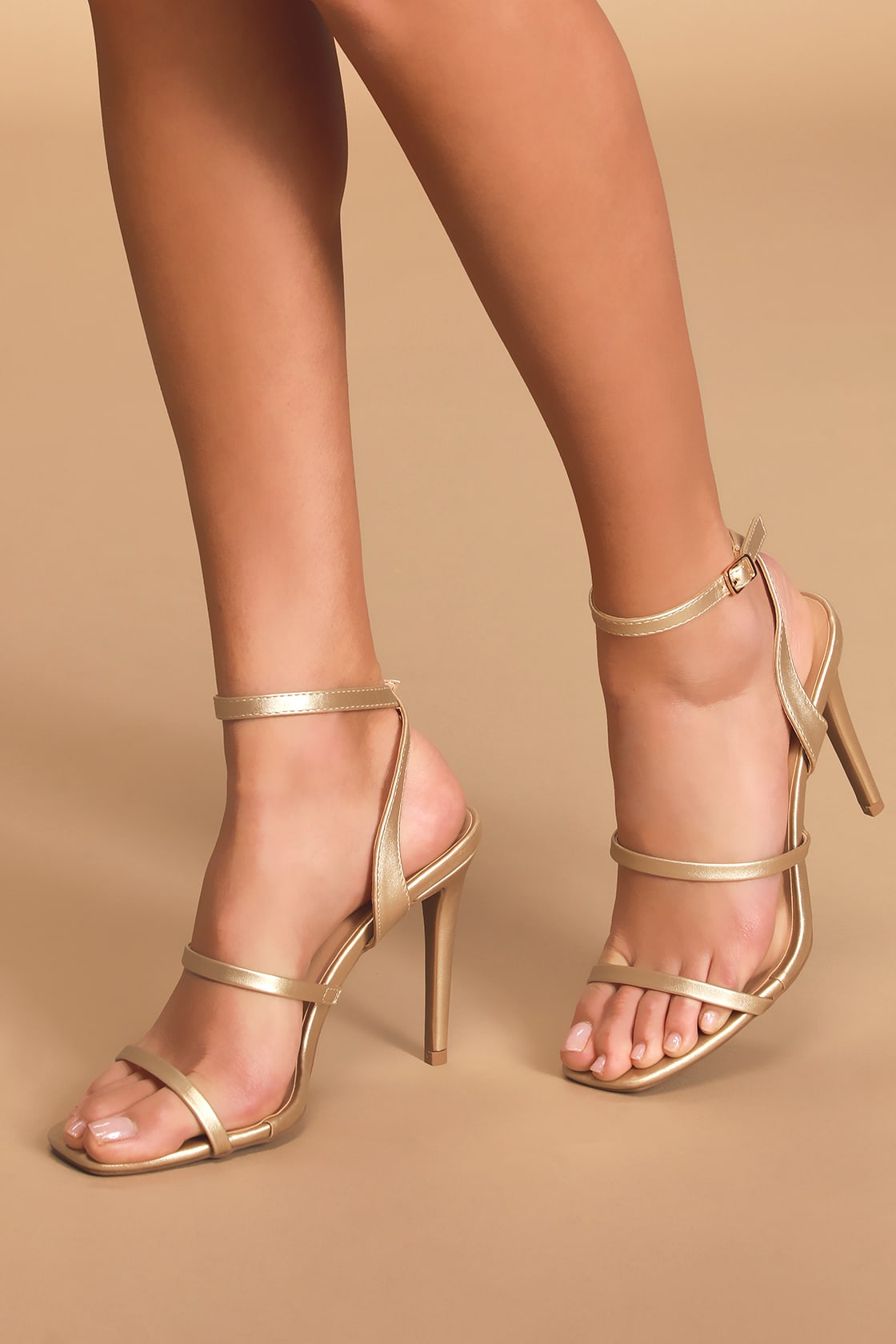 If you're not into silver shoes, metallic shoes in golden shades are an equally good match. These shoes are the perfect choice for formal events, such as a wedding, prom, homecoming, or even a gala.
In our opinion, the most beautiful golden shoes are minimalist strappy heels, but you can also explore other options. To accessorize, make sure to wear jewelry in matching tones, and either opt for a gold bag, or a neutral-toned one, such as a beige bag.
9. Light Blue Shoes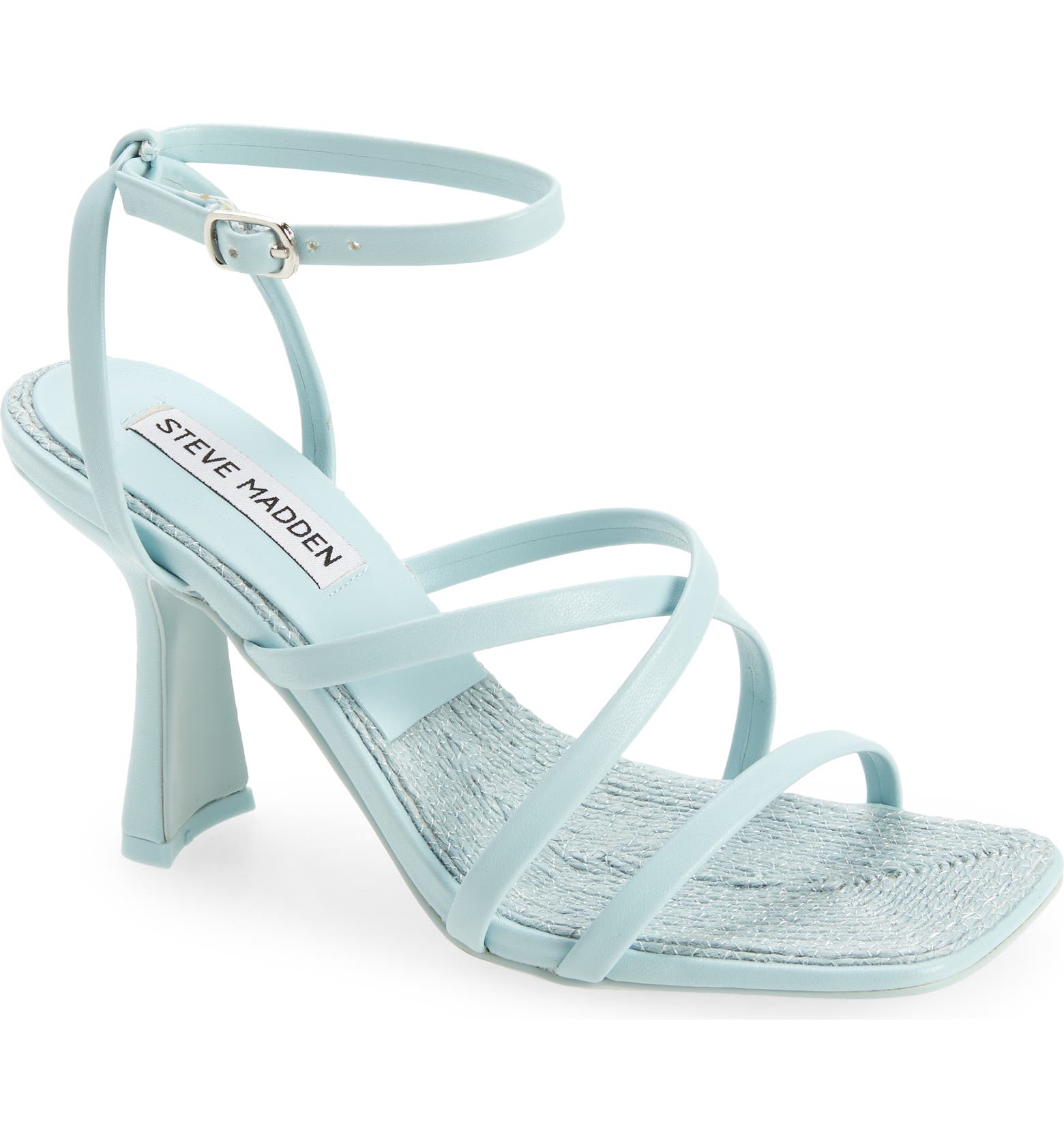 If neither pink nor green shoes fit your personal style, consider opting for light blue shoes for a fun, fresh injection of color. This is an especially cute look for a summer event!
As both purple and blue have similar cool hues, they go together very well – this goes for lavender, bright purple and dark purple. If you're looking for a seamless pairing, opt for a lavender dress instead of a brighter purple, as lavender and light blue are quite similar in color.
Alternatively, for more of a contrasting look, go for a darker, brighter purple such as in the example above. To accessorize, we recommend matching your bag to your shoes, or for going with a neutral bag option.
10. Light Grey Shoes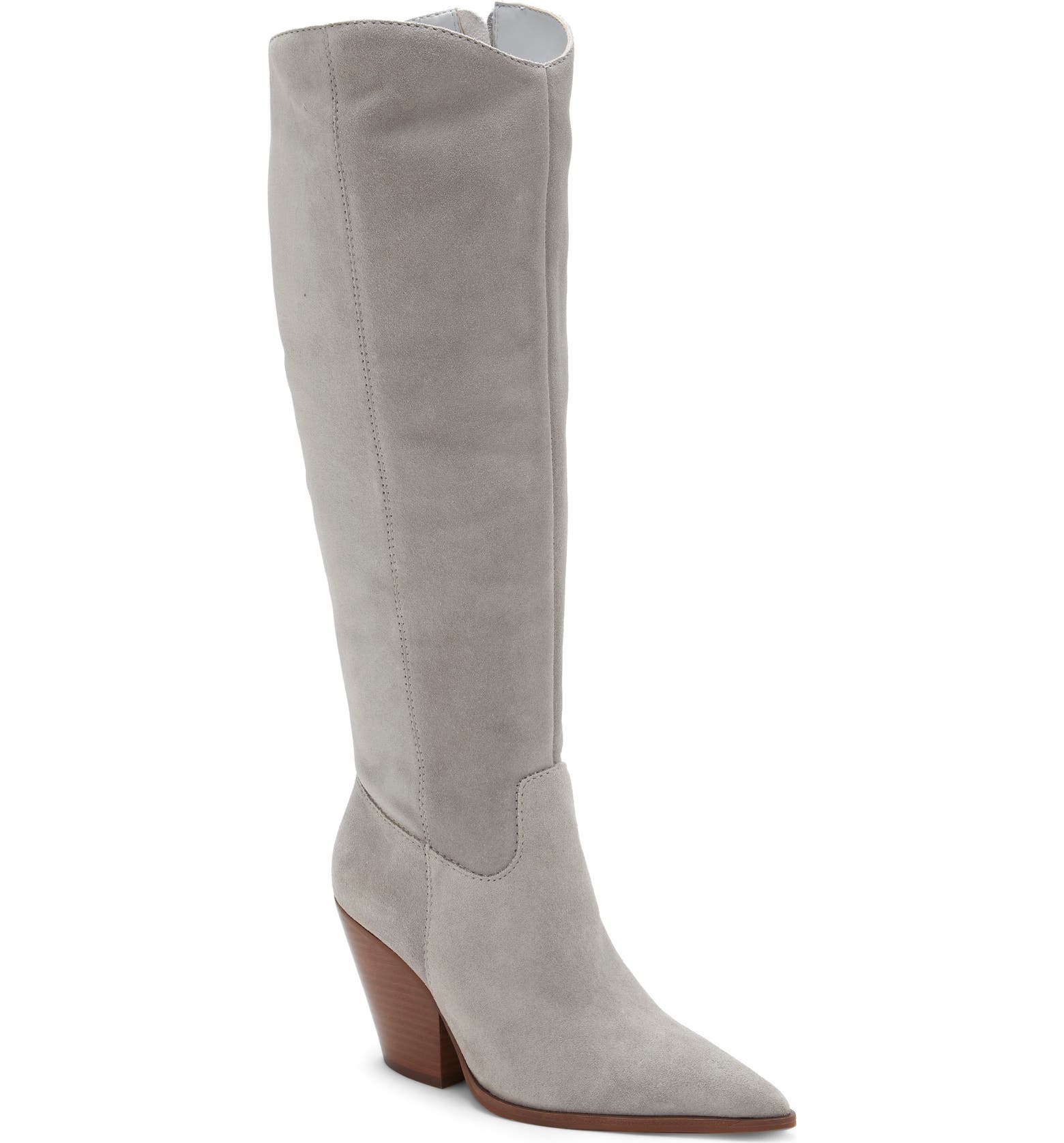 Light grey shoes are a great casual option, and look especially beautiful when paired with lavender knit dresses, such as in the example above. It's a good way to introduce lighter shades of purple into your daily looks, as the color combination isn't overpowering at all.
Accessorize with a bag that matches the tone of your shoe for the perfect cold weather outfit.
Commonly Asked Questions
1. Is there a shoe color that goes well with everything?
If you're a fan of collecting dresses in various different colors, your best bet is to have at least a few pairs of shoes in the most popular neutral shades, which include black, beige and white.
Also, we recommend adding one metallic pair of shoes into your wardrobe, depending on which jewelry you prefer to wear. So, if you're more of a gold girl, add a pair of gold statement heels to your wardrobe, and if you love silver jewelry, opt for a sleek rhinestone pair instead.
2. What jewelry goes best with purple outfits and dresses?
You can never go wrong with gold or silver accessories! Just pick a metal that complements your skin tone the most, and make sure that the designs pair well with your dress. For example, if you have an extravagant outfit, it's best to go with a simple necklace and small earrings.
We hope you found this guide about the best shoe colors to wear with a purple dress useful and found some great outfit ideas! If you're still looking for more styling inspiration, check the posts down below.
Get More Styling Ideas
8 Best Shoes To Wear With Maxi Skirts For A Chic Look
The Best Shoes To Wear With Sweater Dresses For Chic Fall Looks
15 Best Designer Shoes To Invest In 2022 (And Wear For Years)