Street Style's Not Going Anywhere: The 8 Best Shoes To Wear With Baggy Jeans
We only feature products that we hope you will love. We may earn a commission if you decide to make a purchase through our links, at no cost to you.
Baggy jeans are on every fashion girl's radar right now. Here's a guide on the best shoes to wear with baggy jeans!
Baggy jeans were once a crowd favorite in the '90s and the early 2000s. But as trend cycles come and go, they were replaced by skinny jeans and other types of denim styles. Well, we have good news because now, we're in the middle of a fashion resurgence, where relaxed, comfortable fits and slouchy silhouettes are being brought back.
Baggy pants are now a favorite look for many people, especially in California and other warmer areas where casual dress codes are more common. This slouchy style is also a good choice for lazy days when you want to laid-back look, but hey, just because it's a lazy day doesn't mean you can't be stylish at the same time!

However, finding the right shoes to wear with baggy jeans can be a challenge. The wrong choice of footwear can easily throw off the balance of the outfit and ruin the overall aesthetic.
In this article, we will explore the best shoes to wear with baggy jeans, taking into consideration different styles, colors, and occasions. Whether you prefer a casual or more dressed-up look, we have got you covered with the ultimate guide to rocking baggy jeans with the perfect shoes.

The Best Shoes To Wear With Baggy Jeans
1. Classic White Sneakers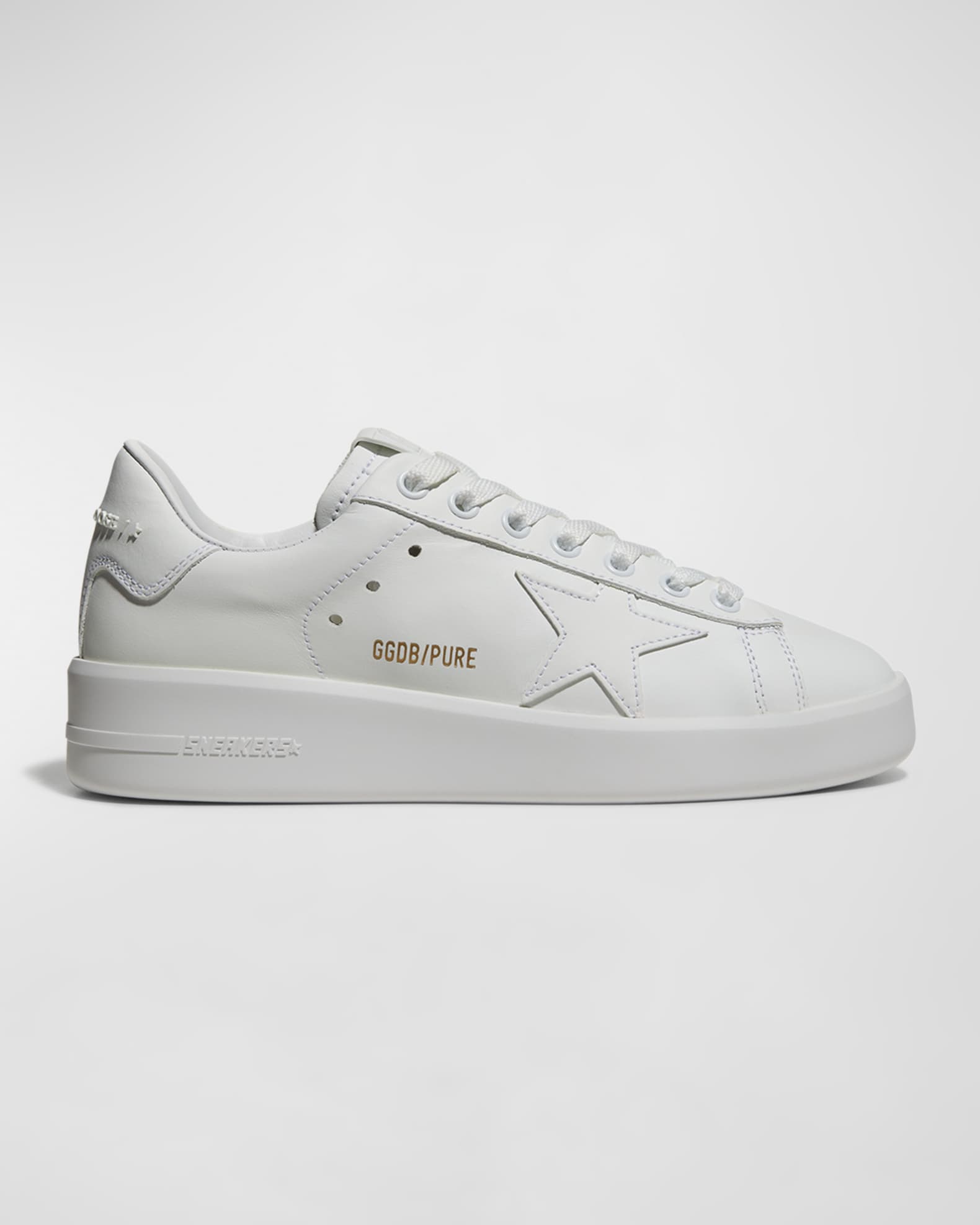 Classic white sneakers are a versatile footwear option that can be worn with a variety of outfits, including baggy jeans. When paired with baggy jeans, they offer a clean and stylish look that is both comfortable and practical without taking too much attention away from the rest of your outfit.
As they are such a versatile shoe, this combination can be worn with most tops you may have in your wardrobe. For example, a plain t-shirt or sweater, along with a denim jacket or bomber jacket, can complete the look.
You may also want to roll up your cuffs to show off your shoes, as baggy jeans tend to be longer in length.
2. Platform & Chunky Sneakers
If you're looking for a comfortable shoe option that has a bit more edge than your regular white sneakers, consider opting for a pair of chunky sneakers or platform sneakers instead.
When paired with baggy jeans, these types of sneakers create a modern look that is in line with current street style trends without going overboard. Both sneaker types complement the relaxed fit of the jeans, whereas platform sneakers can add additional height to your legs, making them an excellent choice for shorter women.
Whether you choose chunky or platform sneakers, it's important to balance the outfit by keeping the top simple and clean. A basic t-shirt, crop top, or even a button-down shirt like the one featured above can complete the look and tie everything together. Just make sure to cinch your waist with a chic designer belt.
3. Strappy Sandals
While strappy high heels are typically associated with dressier outfits, they can also be a great choice when worn with baggy jeans. The contrast between the relaxed fit of the jeans and the sleek and elegant look of the heels can create a unique and eye-catching outfit.
Strappy high heels can elongate the legs and add a dash of femininity, making them a great choice for those who want to dress up their baggy jeans. We recommend opting for a tucked-in blouse or sweater for the top part of your body, or a form-fitting t-shirt to complete the look.
4. Ankle Boots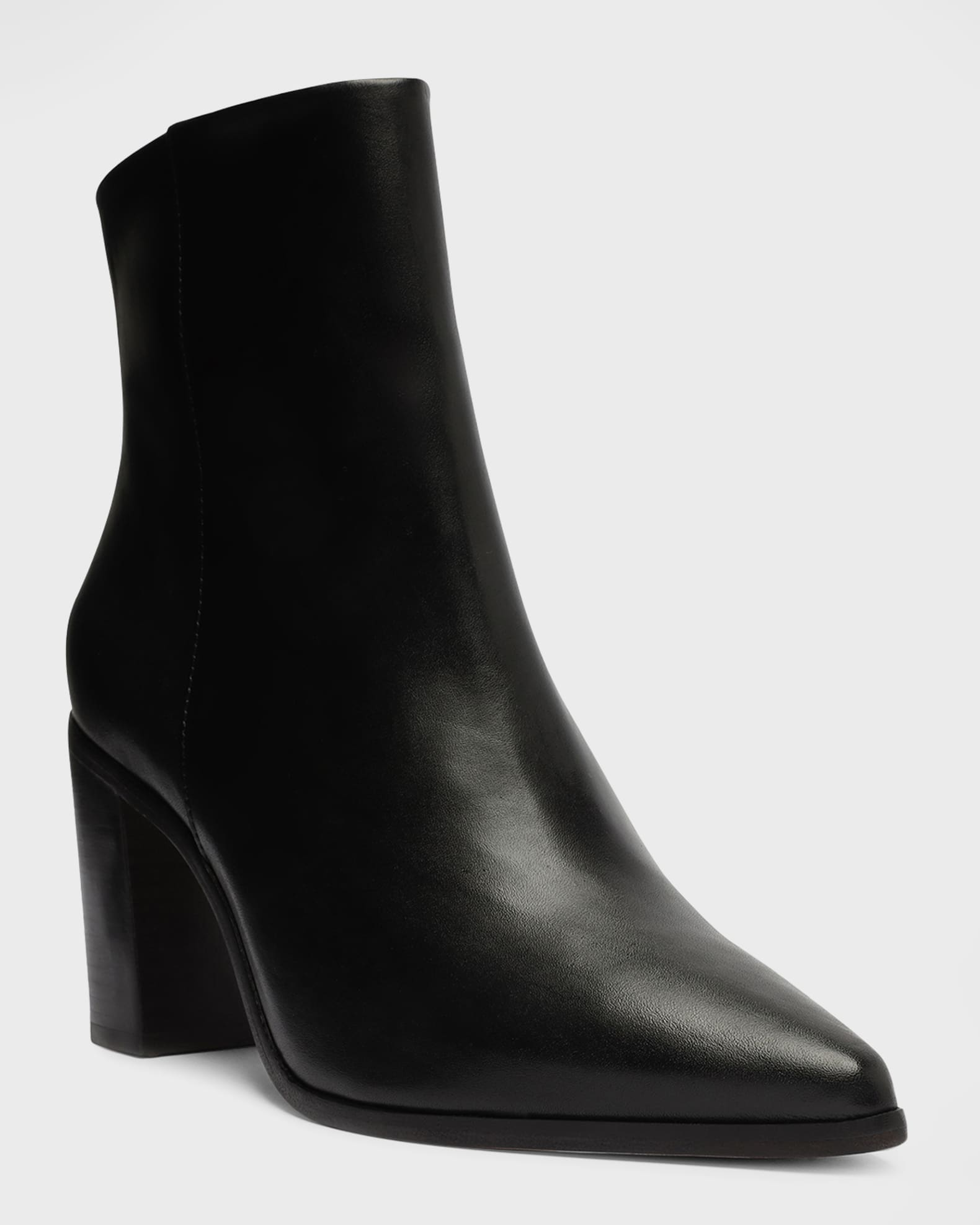 If you're looking for a shoe that's easy to walk in during the cold season, ankle boots are your best choice. These boots come both as flats or with a heel, making it easy for you to choose a style that you love.
Flat ankle boots create a more casual and relaxed look, while heeled ankle boots can add some height and elegance to the outfit. Complete the look with a basic sweater, a denim jacket or your favorite winter coat to add layers and some texture to the outfit.
5. Ballet Flats
Yes, baggy jeans can be elegant, too; who knew? Simply wear them with your favorite pair of feminine ballet flats. The contrast between the relaxed fit of the jeans and the delicate look of the flats can create a unique and stylish outfit.
Plus, ballet flats are comfortable and practical, making them a great choice for everyday wear. To finish off your look, choose a top that is equally elegant, such as a blazer, tweed jacket or a minimalist shirt or tank top.
6. Pumps
As we discussed above, high heels are great to add a dash of femininity and elegance to your overall look. If strappy sandals aren't your vibe, a pair of pumps will look equally sophisticated. We recommend choosing a classic pair with a pointed toe for maximum style points.
7. Slides & Flat Sandals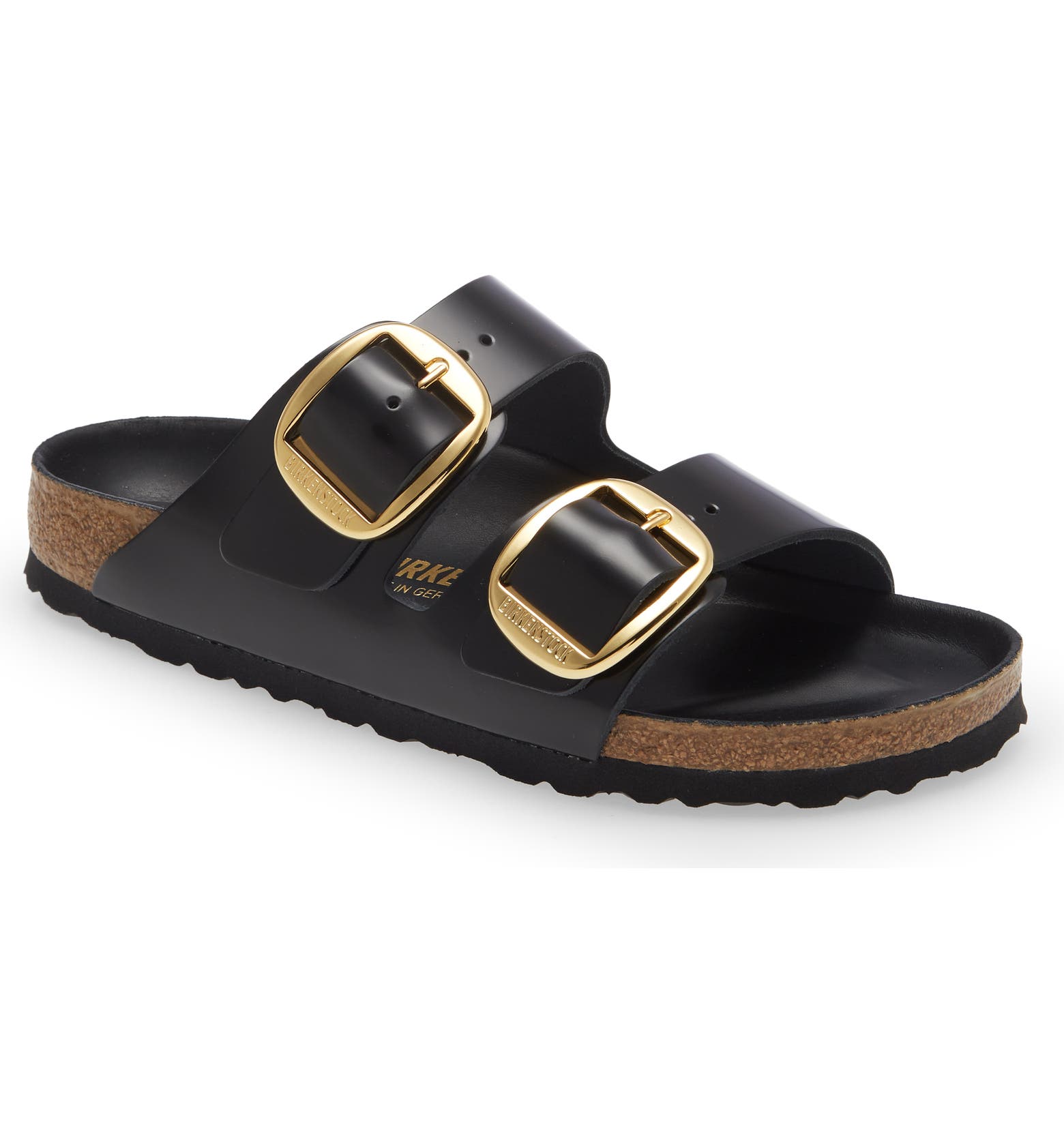 Flat sandals and slides are a cute way to stay chic without having to wear heels. They are especially great for warmer weather when you want to keep your feet cool and comfortable.
Flat sandals come in a variety of styles, such as strappy sandals, gladiators, and flip-flops, so you can choose the one that best suits your personal style. Slides, on the other hand, are a more minimalistic option and can be great for a more laid-back look.
Accessorize with designer sunglasses, a hat, or a tote bag to add some personality to the outfit.
8. Ultra Mini Uggs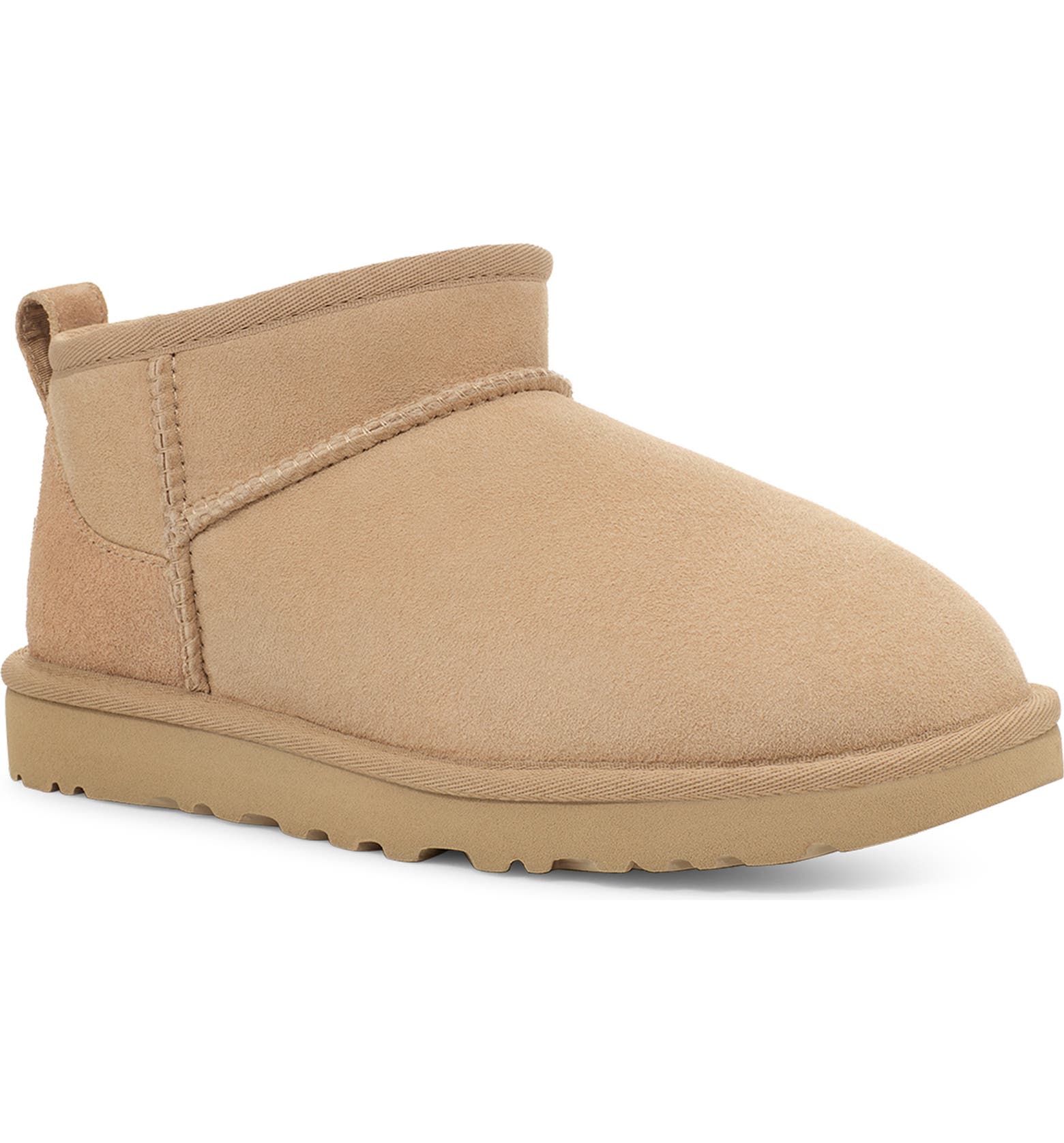 These Classic Ultra Mini Uggs are super trendy at the moment – they're all over Instagram and Tiktok. Uggs are known for being super comfortable and warm thanks to their shearling-lined boots, which should be enough reason to invest in your own pair (if you don't own one yet).
Conclusion
And there you have it! We hope that we've helped you discover the perfect pair of shoes to wear with your baggy jeans. From classic white sneakers to strappy high heels, chunky sneakers, ankle boots, ballet flats, and flat sandals, there are plenty of shoe options that can add style and personality to baggy jeans.
Ultimately, the best shoe to wear with baggy jeans depends on your personal style and the occasion, so don't be afraid to experiment and have fun with your outfit!
Get More Fashion Ideas
10 Best Shoes To Wear With Boyfriend Jeans
The Best Shoes to Wear with Mom Jeans: 12 Pairs To Check Out
Our 8 Fave Shoes To Wear With Straight Leg Jeans