How To Wear Short Dresses In Winter: 8 Styling Tips
We only feature products that we hope you will love. We may earn a commission if you decide to make a purchase through our links, at no cost to you.
Can't seem to give up your favorite dress for the colder months ahead? Here's a quick guide on how to wear short dresses in winter.
The winter season can be brutal, but there are ways to stay warm and fashionable during this time of year. There are many different types of dresses that you can wear in the winter months, but if you want to style a shorter dress, things can get a little tricky.
As these dresses don't generally provide enough warmth on their own, the key to wearing a short dress in the winter months is layering it with other garments so that you don't need to sacrifice style.


One of the easiest ways to add a layer of warmth is, of course, by opting for a long coat that's fit to withstand arctic temperatures. We recommend Moncler coats, as they are the perfect mix between functionality and style, but you can of course opt for a slimmer wool coat if you live in a climate that isn't as extreme.
Below, we rounded up some quick style tips so you can add more looks to your winter wardrobe – we hope you love these looks as much as we do.

How To Wear Short Dresses In The Winter
1. Wear (thermal) tights underneath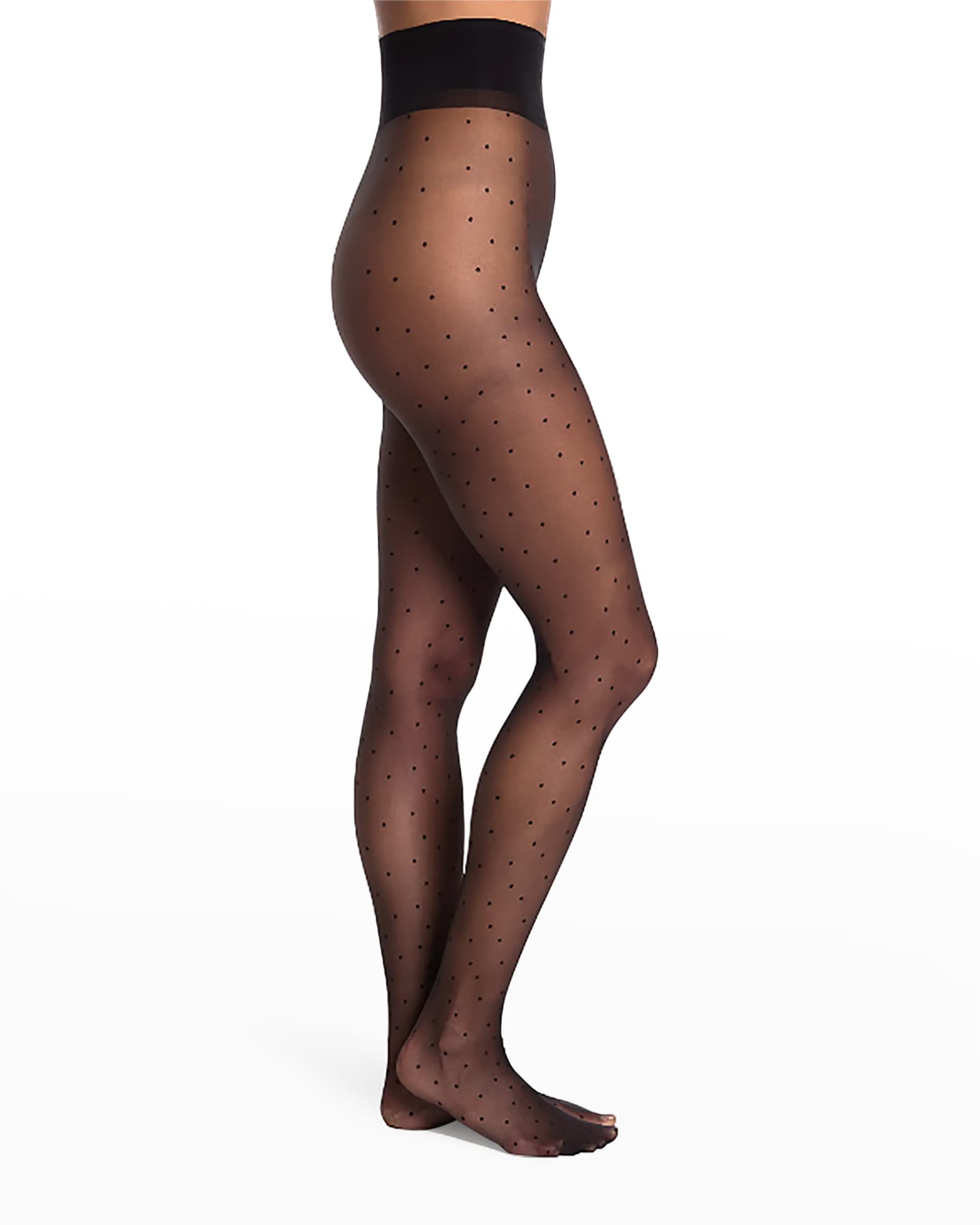 If you're going to wear a short dress in the winter, it's important to keep your legs warm. Thermal tights under your dress or skirt will do the trick. They come in all different materials and thicknesses, ranging from ultra-warm fleece tights to sheer options that are best for warmer climates.
Pair this look with your favorite coat, a fuzzy beanie and a chic pair of designer boots for the most fashion-forward look.
2. Wear Knee-High Boots
Keep your legs warm with tall boots like knee-high boots or over-the-knee boots. They're a great way to keep your toes warm and look great with a mini skirt and a mini dress, especially a sweater dress.
You can wear tights with them if you want to be extra stylish (we're all about layering), but don't feel like you need to! As knee-high boots tend to be roomy, you can also wear a cozy pair of warm high socks underneath, and no one will know.
3. Layer With A Thick, Long Coat
A thick, long coat is an ideal way to stay warm in the winter. It is a timeless item that will keep you cozy and chic all season long. There are many different styles of coats, which means there's one to suit everyone's taste!
Whether it's a trench coat, a wool coat or a teddy jacket—you should be able to find something that works for you. These will not only keep you warm but will also help you look even more stylish than if you were wearing a bulky winter jacket.
Look for a high-quality coat that's made of a thick material like wool or shearling and make sure it covers you to at least mid-thigh. The longer length means that it's less likely for the wind to blow through your coat and give you a chill since it covers up more skin area and keeps out drafts better.
You can also opt for faux fur or faux leather coats if those are more up your alley.
4. Wear A Thick Scarf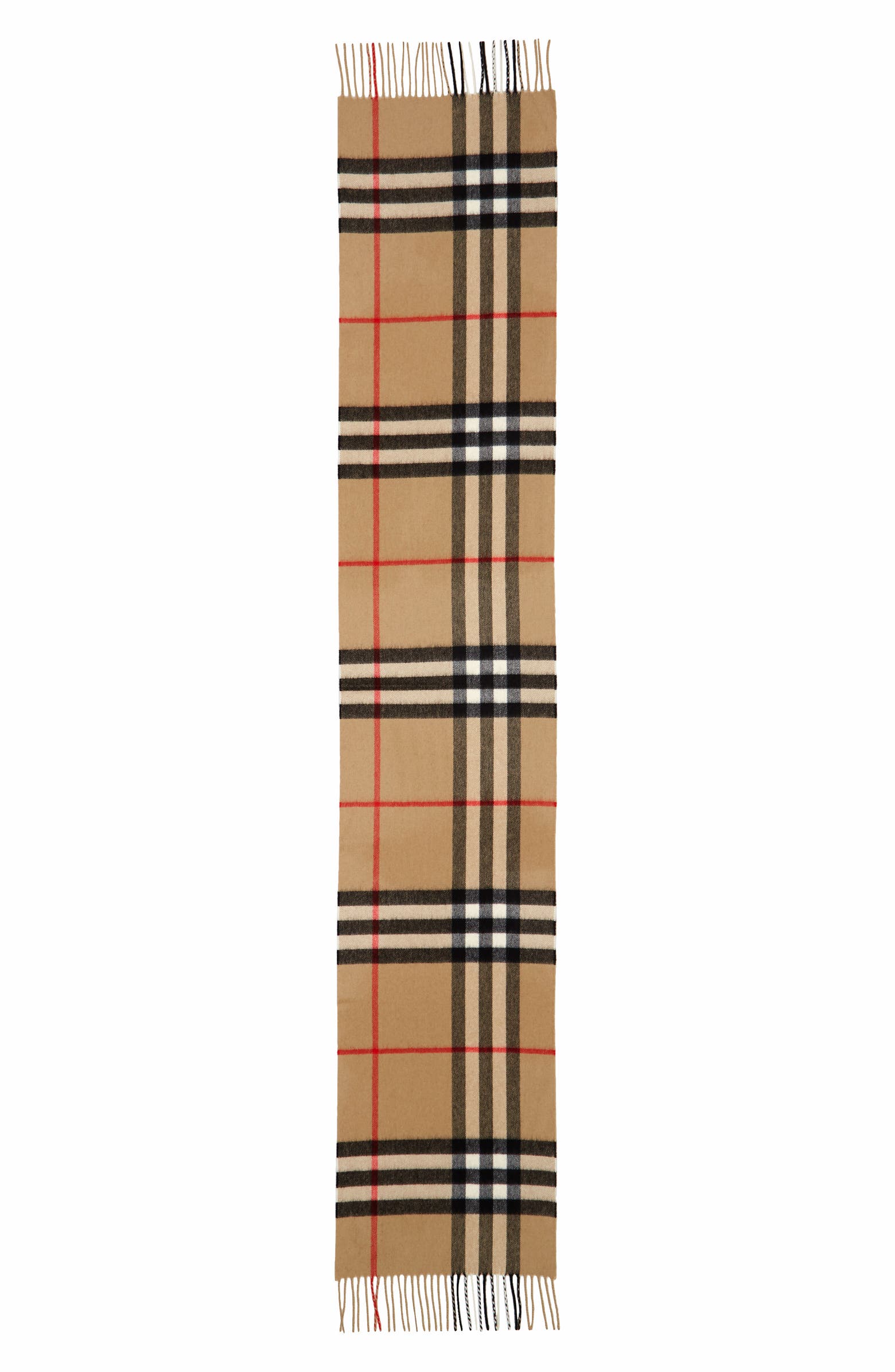 Scarves are a great way to add a dash of style as well as warm layers to your look. You can opt for a classic scarf like Burberry's cashmere tartan scarf, or a trendy, big, fuzzy scarf like these mohair ones from Loewe.
Scarves are a staple when it comes to winter outfits, and they can instantly elevate your overall look without you having to overthink your look.
5. Wear A Long-Sleeved Turtleneck Underneath
Turtlenecks are great for toning down the appearance of your short dress, and making them more appropriate for wintertime wear. The long-sleeved turtleneck will keep your neck and arms warm while still giving off a chic look.
We think that A-line Pinafore dresses with short sleeves look especially great with turtlenecks, especially if you use a contrasting color. For extra warmth, opt for one made from high-quality natural fabrics like cashmere, alpaca wool or merino wool. Alternatively, you can also opt for a turtleneck made from mesh materials – while this isn't the warmest, it'll add an interesting edge to your outfit.
6. Layer With A Chunky Sweater – done until here
If you don't want to layer with a turtleneck underneath your dress, make sure to throw on a chunky sweater knit that will provide you with extra warmth. They can double as the perfect outerwear in milder temperatures and will keep you warm during the winter months under a coat.
Simply wear your favorite oversized sweater over your favorite summer dresses and that's it! There are so many dresses that you can pair your sweater with, so the options are almost endless. With this said, we absolutely love the look of a button-up shirt dress underneath a chinky knit, as well as a slightly A-lined dress which helps bring more volume to the overall look.


If you want to add more interest to your outfit and crop your sweater, you can always tie your it in a knot, or wear a sports bra or bra over your dress and scoop the sweater underneath, as shown in the video above.
7. Wear An Oversized Blazer
If you're not into the idea of wearing a coat, or just want a more stylish option, an oversized blazer is a great way to stay warm if you live in a mild climate.
The combination of a short dress with a blazer generally looks the best when both pieces of them are the same length. However, if either one is slightly longer or shorter than the other, don't worry about it too much.
8. Opt For Sweater Dresses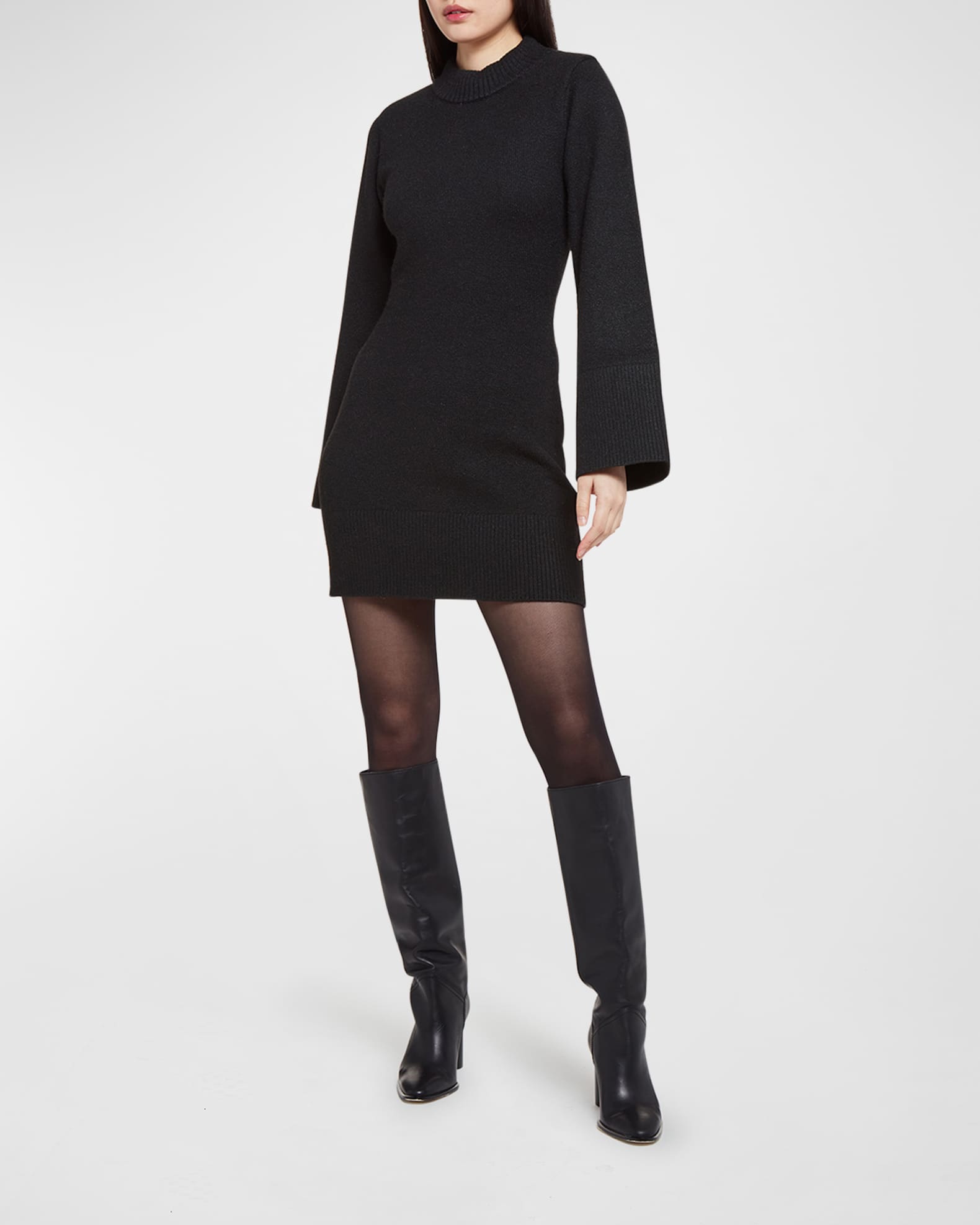 Okay, we recognize that this tip is a bit of a cheat. Sweater dresses are famously warm, making them the perfect short dress to wear in the winter. Sweater dresses come in all forms, from tightly fitting bodycon dresses to looser chunky knit dresses, which makes them ideal for a variety of occasions.
If you live in a very cold climate, your best bet is to layer multiple thermal pieces under your sweater dress, which won't add bulkiness to your look. Alternatively, if you live in more moderate climates, you can also opt for warm cashmere dresses that are tightly-fitting but still keep you warm.
As the sweater dress is perhaps everyone's favorite fall and winter clothing staple, there are countless options on the market to choose from! You can pair your sweater dress with tights, boots, or knee-high socks depending on the weather, and they will look just as good with your favorite outerwear or coat.
Conclusion
There are multiple different ways to layer a short dress in the winter, as we've shown with the outfit formulas above.
Layering really is your best friend when it comes to pulling off a short dress during the colder season, so make sure to invest in a few high-quality thermal layers that you can wear day in, and day out with your short dresses. We recommend opting for base layers made with merino wool – these are naturally moisture-wicking, ultra-soft and warm, making them the ideal pieces for colder climates.
Of course, another critical piece to invest in is a long coat that you can throw over anything and everything you wear. If you live in a cold climate, we recommend checking out brands like Moncler that offer stylish, practical coats that will make you feel warm and snug, whatever the weather.
And there you have it! Our guide to wearing short dresses during the winter. If you're still looking for more fashion tips and inspiration, check the articles below.
Get More Fashion Ideas
25 Chic Sweater Outfits That Are Perfect For Fall & Winter
40 Cute Fall Outfits That Will Keep You Cozy & Stylish
25 Tennis Skirt Outfits That Are Oh, So Preppy