10 Chic Brands Like Sezane For An Effortless Parisian Vibe
We only feature products that we hope you will love. We may earn a commission if you decide to make a purchase through our links, at no cost to you.
Are you looking for shops that offer chic Parisian-inspired looks? If so, you'll love these stylish brands and stores like Sezane.
When it comes to chic, Parisian-inspired fashion and accessories, Sezane is the best of the best. But if you've already scoured through the online retailer and purchased all of your top picks, there are plenty of other brands like Sezane.
Whether you're looking for colorful blouses, patterned skirts, printed dresses, or earrings that look like tiny pieces of art, these 10 stores have got you covered.

The Best Brands Like Sezane
1. Ba&sh
This online clothing brand was created by two fiercely adventurous women who shared the same love for innovative fashion. The website is filled with sustainable summer essentials, comfortable basics, dresses for special occasions, and pieces that can be worn to the office.
Like Reformation and Sezane, Ba&sh understands the importance of being an eco-friendly brand. They are one of the only brands currently doing a Borrow program, where instead of buying their clothing, you can simply rent them and return the item when you want to – genius!
With fall right around the corner, we are focused on clothing pieces that can be considered transitional. The striped Kahel sweater is the perfect wardrobe staple that can take you from one season to another, year after year.
2. Reformation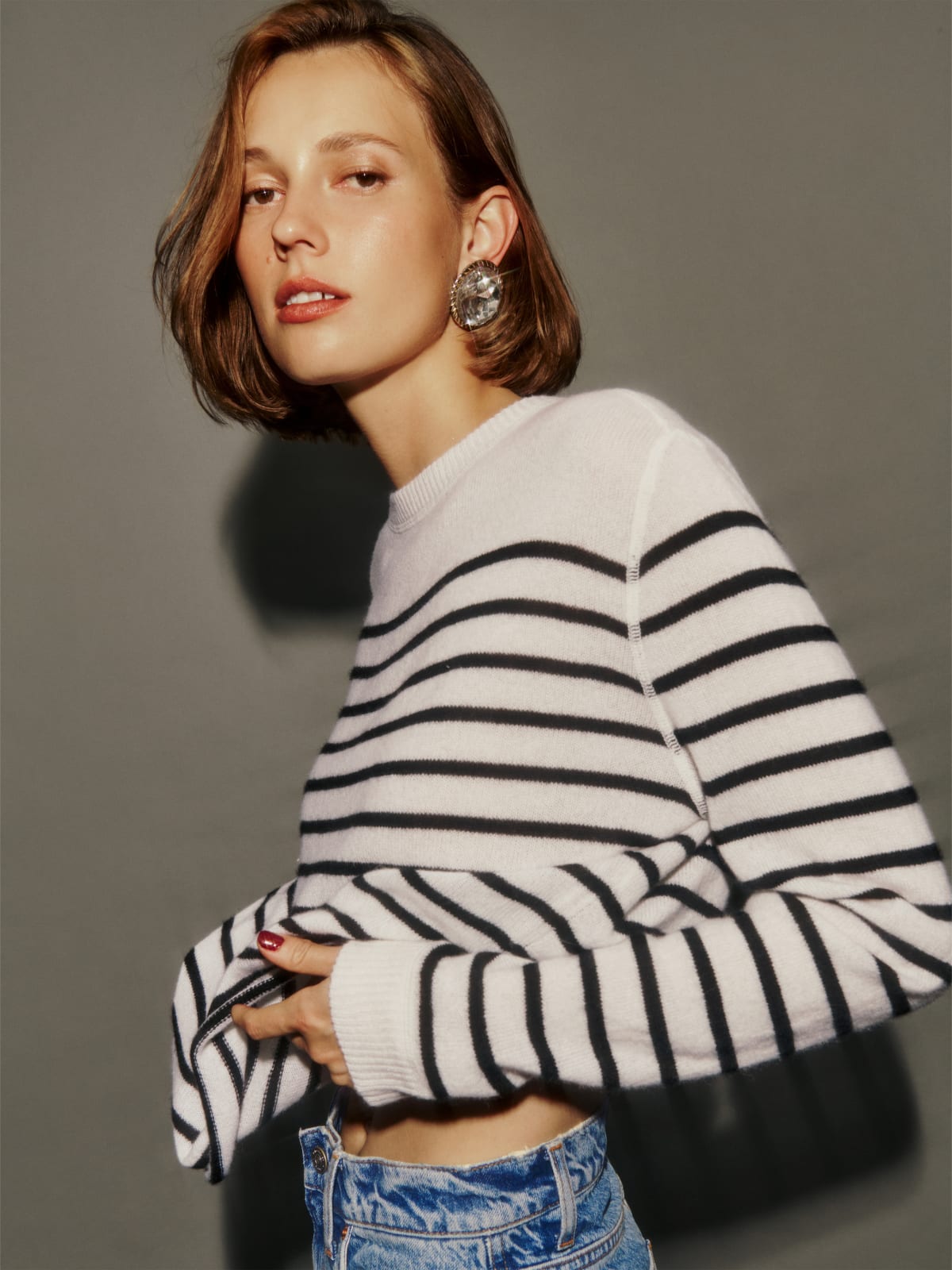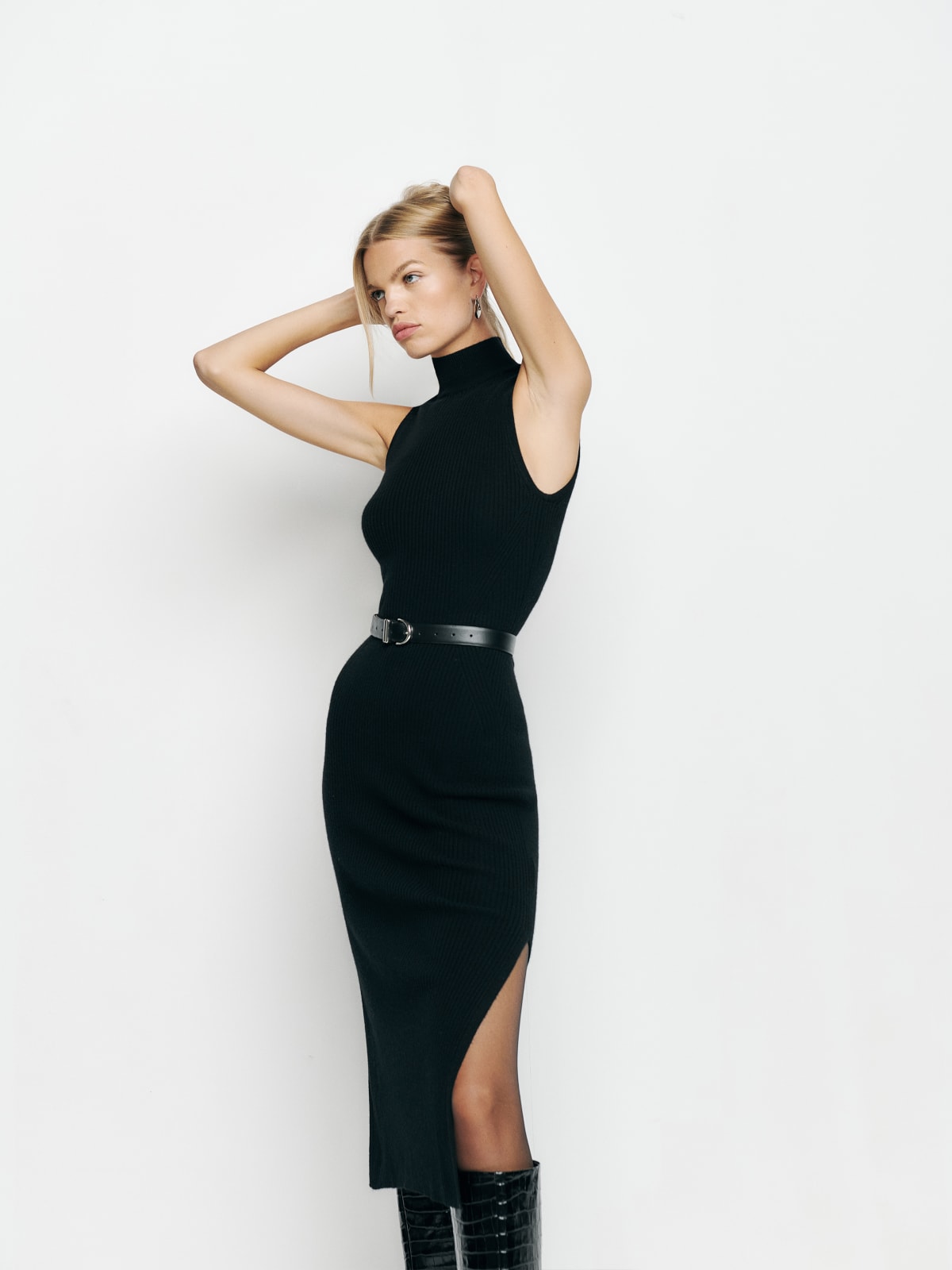 Wouldn't it be dreamy if you could have unlimited money to spend at a store? If that was a thing, we would most certainly be picking Reformation. This online fashion brand like Sezane is committed to selling sustainable clothing and accessories for women, and has been carbon-neutral since 2015.
It also has specially curated wedding, active, swimwear, and two-piece set collections. If you love wearing jeans and a cute sweater but want to kick your game up a few notches, we suggest checking out their 90% recycled cashmere collection. You'll find multiple stunning pieces, including the dreamy Ida cashmere dress.
3. Claudie Pierlot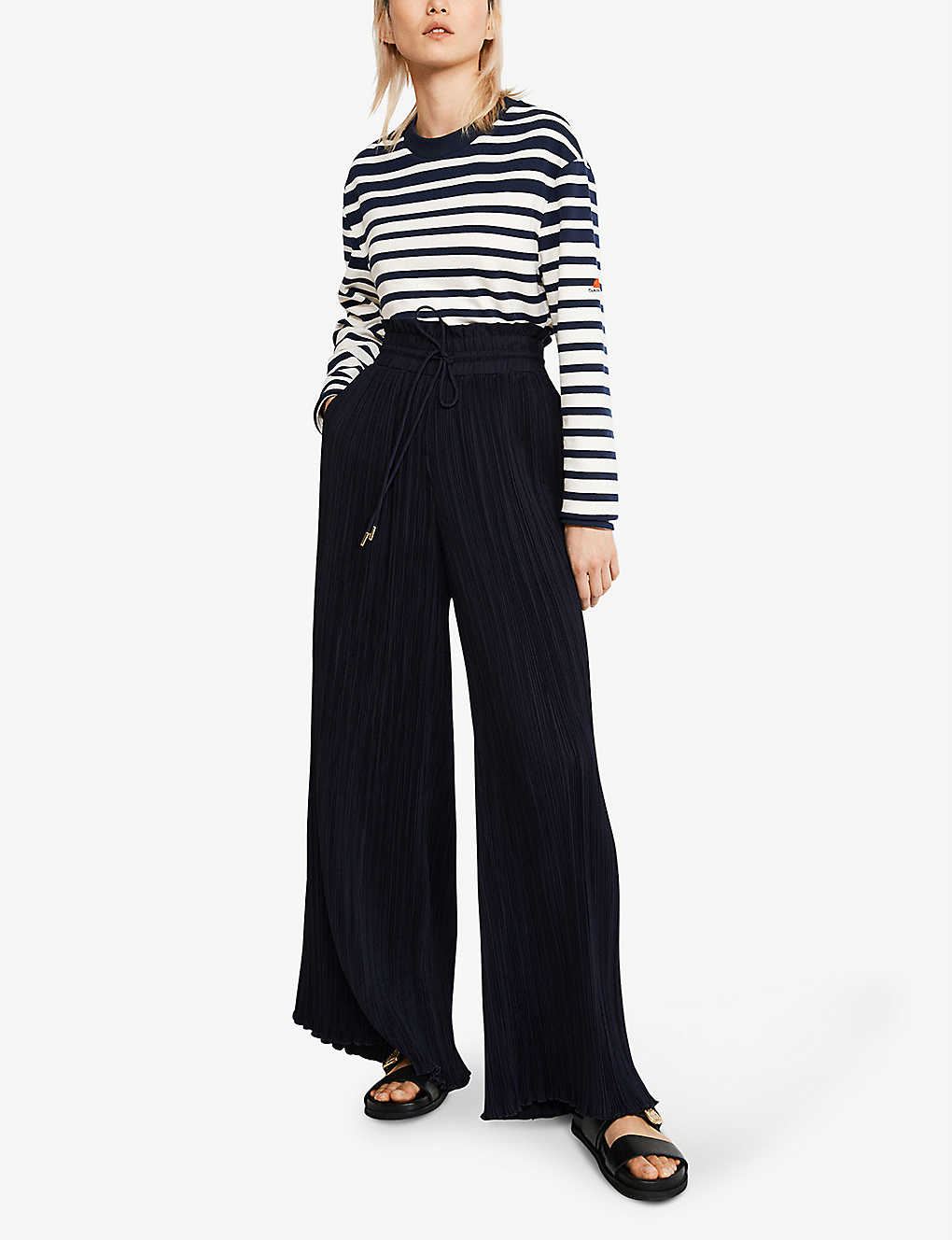 Claudie Pierlot is a French fashion brand that carries a wide range of clothing, making it exceptionally easy to find a few things to purchase each time you visit the website. Like the other brands in this article, Claudie Pierlot offers tons of eco-friendly and eco-conscious pieces so that you can feel good about what you're wearing.
Since we are transitioning back into office-based work, we suggest taking a look at their workwear options, such as the Bonaire ruffled woven blouse. It's lightweight, airy, and will look really cute with wide-leg pants or pencil skirts.
4. COS
COS carries modern, yet incredibly functional, clothing and accessory designs with a slightly androgynous look. Part of the H&M group, this Scandinavian-inspired retailer is the perfect place to turn to for timeless, high-quality classics.
However, unlike its parent company H&M, COS is more environmentally and ethically aware, which can be seen in the superior fabrics used to create its clothing, as well as the price point of products; typically, you won't find many things retailing under $100 on the website, aside from jewelry.
COS also has a collection for men so that your significant other can add a few pieces into your shopping cart. Like Sezane, COS focuses on carrying high-quality, timeless items.
5. Maje
Maje is another French brand like Sezane on this list. It's filled with ready-to-wear collections and accessories for every woman, no matter their personal style preferences. The online fashion brand has tons of dresses, footwear, tops, and accessories.
Maje also has a sustainable selection, filled with pieces that are made with environmental impact in mind. We are particularly fond of their lyocell dresses and wool-blend coats, such as this one!
6. & Other Stories
This online retailer prides itself on its vast selection of knitwear, trousers, outerwear, blouses, shoes, accessories, swimwear, and even lingerie. It's truly a one-stop shop when it comes to all of your fashion needs. Like Sezane, & Other Stories holds Parisian fashion close to its heart.
For some fashion inspiration, check out the As Seen on Instagram section of the website to see how influencers and regular, everyday people style their pieces from the retailer.
7. Sandro
Like Sezane, Sando has a distinct cool-girl vibe to its clothing. While the brand caters to many current trends, most of its clothing items still maintain a preppy look. The website is filled with one-of-a-kind dresses, blouses, sweaters, bags, and accessories.
If you're a fan of the preppy aesthetic, we encourage you to explore Sandro's current collections in more depth. For example, we love the contrasting v-neck sweater featured above, but there are so many more incredible pieces on the website!
Sando also divides its pieces by season so that it's extra easy to shop. Exploring the fall/winter collection will give you a little taste of what the trends will be like in the upcoming months.
8. Mango
Mango has all of the latest and greatest trends that you'll see in fashion magazines or on the runway, for men, women, and kids. The clothing retailer also has a Plus Size collection so everyone can find an outfit that makes them feel confident and comfortable.
Like Sezane and Reformation, the styles on Mango feature trendy prints and ever-so-flattering cuts. As we're approaching cooler months, we recommend getting a pair of knee-high boots, such as the brown leather ones featured above.
Knee-high boots are the perfect accessory and can be paired with almost anything from casual sweater dresses, to skinny jeans, and feminine skirts.
9. Aspiga
Similar to Reformation and Ba&sh, Aspiga offers fashionistas ethical and sustainable clothing options that are both stylish and functional. Aspiga believes that it's great to stay on top of trends but it shouldn't be at the environment's expense.
This online store like Sezane carries tons of brands that prioritize sustainability, like Banana Moon, Devotion, Lovebrand, Mos Mosh, Alpe, Rose & Rose, Santacana, and more.

We absolutely adore a dress that can be worn on multiple occasions and then to work the next day, and Aspiga has a ton of them in its dress collection.
10. The Kooples
The Kooples carries tons of sophisticated and modern pieces for both men and women, because everyone should get to enjoy fashion. The clothing brand originated in Paris and is quick to carry the hottest new items.
If you're still searching for that perfect blouse that can be tucked into your jeans for an effortless outfit, look no further than the printed blouse featured above.
Have you found a few favorites from these stores and brands like Sezane? We hope you did! If you're still looking for more fashion inspiration, check the posts down below.
Get More Fashion Ideas
10 Best Stores Like Motel Rocks For Edgy And Aesthetic Clothing
12 Best Stores Like Pretty Little Thing For Flirty Outfits
11 Best Brands Like & Other Stories For Timeless Classics