You've Heard Of Cashmere – Now, Make Room For Alpaca Wool
We only feature products that we hope you will love. We may earn a commission if you decide to make a purchase through our links, at no cost to you.
You may have heard of alpaca and cashmere knits, but what really makes these fabrics different? Check out our guide to cashmere vs alpaca to find the detailed answer.
Cashmere and alpaca are two types of wool that have been used to make clothing for thousands of years. Both high-quality fibers are well-loved in the fashion industry, but the popularity of cashmere has overshadowed other types – so much so that the highest quality cashmere is often considered a luxury item.


Cashmere and alpaca wool are both prized for their exceptional softness. These natural materials are lightweight, so the fabric keeps you warm without being bulky or heavy. And they're versatile enough to blend seamlessly with practically any style of clothing, which is where there's always an increased demand for both alpaca and cashmere wools.
In this article, we'll explore the differences between cashmere vs alpaca wool, as well as their similarities.
What Is Cashmere?
Cashmere is a type of wool that comes from the undercoat of Kashmir goats, native to China and Mongolia. The long, fine fibers are used for clothing, and cashmere is known for its warmth, softness, and lightweight feel.

Long considered to be one of the softest and most luxurious types of wool in existence, cashmere is highly prized for its incredibly soft feel, drape, and natural characteristics. The result is an incredibly warm and comfortable piece that, when taken care of properly, can last as long as 30 years.
The cashmere industry has been around since the 18th century when cashmere shawls were exported from Mongolia to Europe. This cashmere product was immediately a favorite among upper-class women during that time.
What Is Alpaca Wool?
Alpaca wool is made from the hair of alpacas, a type of camelid that's native to South America. Alpacas have been domesticated for thousands of years, so they've had plenty of time to adapt to the cold Andean climate and grow thick coats.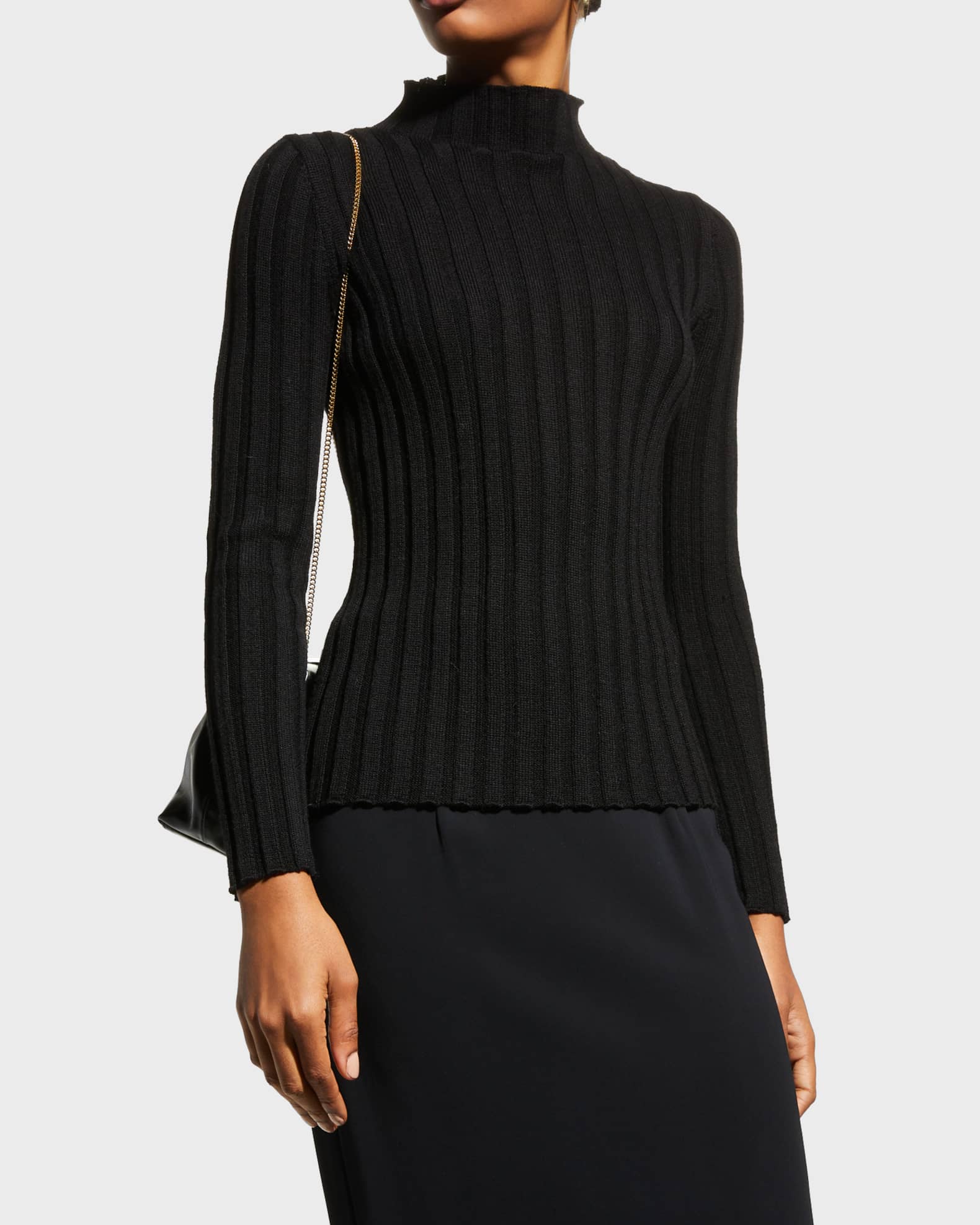 Alpaca fibers are extremely warm, soft and hypoallergenic thanks to their low lanolin content, and alpaca wool also has natural elasticity and moisture-wicking properties that make it great for regulating body temperature.

Cashmere Vs Alpaca: The Main Differences
1. Animal Source
Cashmere and alpaca wool come from different animals, but they share one thing in common: their soft, luxurious, silky fibers. Cashmere comes from the undercoat of Kashmir goats, while alpaca wool comes from Peruvian alpacas, Huacaya or Suri alpacas.
2. Affordability & Sustainability
Cashmere is more expensive than alpaca wool because Kashmir goats only produce about 4 ounces of wool per year, whereas alpacas produce 5-10 pounds – that's 20-45 times more!
Because it takes this many more cashmere goats to produce the same amount of wool as one alpaca, cashmere is inherently less sustainable.
As cashmere is such a scarce resource, some fashion retailers mix their cashmere wool with other natural fibers to make it a bit more affordable and accessible to their consumers. The same case also happens with alpaca garments – there are instances where they're also mixed with different fibers.
Baby alpaca wool is very much prized for its super soft properties, but it's also considerably more expensive than regular alpaca wool, as the young alpacas produce much less material (and for a shorter amount of time) than their adult counterparts.
3. Warmth & Durability
These two are the most important aspects to consider when comparing these two fibers, and perhaps the verdict will surprise you.
Alpaca wool is considered to be one of the warmest types of animal fibers, and it's even warmer than cashmere. This is thanks to the structure of the alpaca fiber: it's hollow inside, which allows it to trap hot air and keep you warmer for longer. This natural fiber can also be spun into light, soft yarns that provide excellent insulating capabilities, making it ideal for a number of different garments.
If you've ever owned a cashmere sweater, you know that although it's soft and warm, it can be prone to piling, especially if it's made from low-quality cashmere with shorter fibers.
As alpaca fibers are generally much longer than low-quality cashmere, you won't experience this issue as much. With this said, higher-quality cashmere will be as durable as alpaca wool.
4. Uses
Cashmere and alpaca fibers are very similar in many ways. They can both make excellent sweaters, socks, hats and other apparel that is soft to the touch. While alpaca tends to be more durable and warmer than cashmere, both are excellent for keeping people warm during cold winter months.

Our Favorite Cashmere VS Alpaca Products
1. Sweaters
This Weekend V-Neck Cashmere sweater is a wardrobe capsule dream: it's ultra comfy, it's basic yet elevated, and it can be worn for both work or play. It's make it 94% cashmere, 6% nylon, and 2% spandex ribbing. This cashmere sweater is designed to last you through the years, and it's truly one worth investing a few hundred dollars in.
The Alpaca V-Neck Cropped Cardigan from Everlane is made with a blend of alpaca wool, recycled nylon, as well as Merino wool. It's a light alpaca sweater that can be worn buttoned or unbuttoned, depending on the season and the temperature. You can layer this one over a warm turtleneck or a chic bodysuit.
2. Coats
This ultra-fancy Double-Face Fur-Trim Cashmere Coat from the exclusive Neiman Marcus Cashmere Collection is just the perfect coat that'll make you feel like a millionaire.
It features a removable collar, as well as real dyed Tibetan Sheepskin fur. It's a straight, elegant silhouette with 580G cashmere, and it's currently on sale from $1,895 to $1,137.
On the other hand, for something just as elegant and cozy for half the price, the Long Alpaca Coat from Eileen Fisher is just the right one for you. It's a classic fit with dropped shoulders, and it's made with a blend of Suri alpaca / nylon / wool.
When it comes to coats, we are fans of natural colors. We especially love the maple oat color for a minimalist look – and it's only for $698!
3. Scarves
This beautiful Two-Tone Double Faced Cashmere Scarf from Vince features a minimalistic yet sophisticated two-tone hue. It can be styled in multiple ways, but one thing's for sure: it'll keep you warm and snug when it's cold.
For $295, it's a pretty great scarf to have.
The Solid Alpaca-Blend Scarf is minimalist. Compared to the two-tone cashmere scarf, this one comes in one solid color with no prints. It's priced pretty close to its cashmere counterpart, with a retail price of $288.
4. Dresses
Cashmere fibre is also used to make luxurious dresses, like this Coco Long Sleeve Rib Cashmere Bodycon Dress in the color jolly green. It's a great choice of dress for the holidays because not only is it festive, but it will also keep you warm on holiday parties.
It's a ribbed-knit dress made with 100% cashmere, and it features a chic sweetheart neckline that's very feminine. It's originally priced for a whopping $945, but it's currently 60% off on sale, bringing the price down to just $378. If you're still looking for a season-appropriate dress for Christmas or NYE parties, this one is for you!
Like cashmere, alpaca fibre also makes beautiful dresses that will last you for a long time. This Margot Long Sleeve Wool & Alpaca Blend Dress comes with a removable turtleneck top that you can take off when it's too warm. It's made with 15% alpaca and 45% wool, along with synthetic fibers like 30% nylon and 4% elastane. The best part is, it's currently on sale for only $197.
Conclusion
Both cashmere and alpaca wool are soft, warm, and luxurious, there's no doubt about that. But if we had to cast our vote for just one of them, it would have to be alpaca wool.
Sure, it's not as common to find items made with alpaca wool at your local mall, but we think it's the better material thanks to the fact that it's warmer, often more durable, and more sustainable. Plus, it's often cheaper than cashmere, which is always a bonus!
There you have it! Our guide on cashmere vs alpaca wool. If you're still looking for more fashion tips and inspiration, check the posts down below.
Get More Fashion Ideas
Cashmere Vs Wool: Which One Is Best For Your Budget?
25 Stores Like Abercrombie & Fitch For A Laid Back Vibe
Cashmere Vs Mohair: Which Is The Better Fabric?