Yes, Luxury Brands Are Cheaper In Italy – Here's Why
We only feature products that we hope you will love. We may earn a commission if you decide to make a purchase through our links, at no cost to you.
Have a trip to Italy coming up and wondering if you should pick up a luxury item while you are there? Well, we've got all the answers to the question, are luxury brands cheaper in Italy?
We are all looking for the best and most affordable way to get hold of some gorgeous designer pieces, and so you may be wondering if luxury goods are cheaper in some places than others.
Italy is the home to many incredible fashion houses, and they produced many beautiful leather goods. So, does this have an effect on how much luxury items cost in Italy? Are items from luxury brands more expensive in the United States or the United Kingdom?
Just keep reading to find out the answer to the question, are luxury brands cheaper in Italy?
Are luxury brands cheaper in Italy?
The short answer is yes! If you are from the United States of America or the United Kingdom, many luxury brands will be cheaper in Italy.


However, it really depends on the home of the luxury brand as to which fashion houses will be cheaper in Italy. Italian, Spanish and French brands, such as Chanel, Louis Vuitton, Loewe, Yves Saint Laurent, Gucci, Giorgio Armani, Bottega Veneta, and Versace will all be a little more affordable in Italy and the rest of the eurozone.
This means you should definitely visit the flagship store of your favorite Italian or French luxury brand while you are in Italy to find your dream designer piece! Its worth noting that perfumes and other cosmetics by these brands will typically be slightly cheaper too, which is worth considering when shopping.
On the flip side, American brands such as Michael Kors or Tory Burch and British brands, such as Burberry or Mulberry, will not be much cheaper in Italy, if at all.
There are also many reasons why luxury brands are cheaper in Italy, and we are going to explore all of those so you know what to do when you are buying luxury products in Italy.
Why are Some Brands cheaper in Italy?
1. VAT Refund
Luxury brands are also cheaper in Italy because of the tax refund process that is in place in many European countries. This is a system where you receive a refund of the VAT tax on products over a certain amount.
The percentage VAT refund rate differs between each European country, and the threshold of how much you have to spend also differs depending on the country you are in. If you are shopping in Italy, you would have to spend over €155 in one store in order to receive this refund.


Also, the more you spend, the more of a refund you will receive. So according to upon.io, if you spend between €155 and €1,700, then you receive a refund of between 11.6% and 13.2%.
Whereas, if you spend over €8,000, you will receive a 15.5 % refund! However, there are certain things you have to do in order to be eligible for this refund.
How to access thE VAT Refund
Firstly, you cannot be a permanent resident of a country in the European Union, so if you are visiting Italy from the United States, Canada, the United Kingdom or another participating country, you will qualify for this sales tax refund. You also have to be over the age of 16 to receive this refund.
There is certain documentation you will also need to keep a hold of in order to get your sales tax back. When you are luxury shopping and purchasing your new designer piece, you need to present your passport at the check-out to ensure the sales assistant fills out the correct paperwork.
After this, when you reach the airport to go home, you have to present your new purchases for inspection at the customs desk – these purchases must also be unused in order to receive the refund. As your new purchases have to be inspected at customs, it is best to pack them in your hand luggage.
At the customs desk, hand over your tax documents from the stores, the receipt, and your passport so that the correct paperwork can be filled out and stamped. This paperwork must then be submitted at the tax refund kiosk to receive the refund.
2. Better pricing
While luxury brands typically aim to have consistent prices across the globe in all currencies, it's not uncommon to see that often, prices will be slightly cheaper in the region where the brands originate from. In the case of luxury brands, this will often be the EU.
One of the potential reasons behind this could be the associated production and transportation costs, as well as import and export taxes when shipping products to other parts of the world.
Luxury brands that are based in Italy, such as Versace and Gucci, will often produce at least some parts of their designer pieces in Italy; this means the shipping costs are very low, and there are no importation fees to contend with – making Italy and the EU as a whole one of the best places to buy goods from Italian brands.

If you are in the UK, the US, or Australia, import taxes and shipping fees will also be added to the price of the luxury items – so if you are in the United States, in particular, European luxury goods are typically significantly more expensive.
For example, if we look at Gucci's best-selling small Marmont shoulder bag, it currently retails for €2,000 ($2,150) in Italy and EU, £1,800 ($2,255) in the UK, and $2,550 (+tax) in the US. Plus, using a VAT calculator, you can see that you'll get around 14% off, meaning your total comes to just €1,720, or $1,850, which is a saving of $700, or 27% before tax.
French and Spanish brands will also be a little cheaper in Italy because the countries use the same currency (€) and thus the same pricing. Plus, the prices will also be the same across the whole EU region that uses the euro, so you don't necessarily have to go to Italy to get a discount on your luxury purchases – any country in the EU that uses the euro will have the same pricing.
However, Italy's VAT refund amount is one of the highest in the world, so if you are eligible for it, it will definitely make a difference in the total amount that you spend across EU countries!
3. No added Sales Tax
The EU uses a different tax system than the US; the final price marked on the product already includes all taxes, so you don't need to pay any extra. This can be a significant saving if you're visiting from a state that imposes sales taxes!
4. Good Exchange rates
Finally, if you are traveling during a time when the US dollar is particularly strong (such as right now!), your purchasing power will be slightly better, meaning the price of the product in Italy will be even cheaper for you!
Luxury Brands That Are Cheaper In Italy
In case you are wondering what brands are cheaper in Italy, check out our quick list. It's good to note that this includes many other European luxury brands, not just Italian ones!
Here is a list of some of the luxury brands that are cheaper in Italy:
Gucci
Prada
Bottega Veneta
Versace
Fendi
Valentino Garavani
Loewe
Louis Vuitton
Chanel
Dior
Hermès
Dolce & Gabbana
Armani
Salvatore Ferragamo
Givenchy
Yves Saint Laurent
Christian Louboutin
Longchamp
Celine
Balenciaga
Best Places to Shop in Italy
There are loads of incredible places you should shop whilst you are in Italy, as well some fantastic designer outlets where you may find great designer pieces for even lower prices.

1. Rome
If you are visiting Rome, you have to visit Via Condotti where you will find your favorite luxury fashion houses alongside gorgeous cafés to stop and rest your feet after a bit of retail therapy.
2. Venice
In Venice, a great place to shop is the Le Mercerie, but it can be quite busy so you may want to plan your visit carefully – perhaps visiting early to avoid crowds.
3. Tuscany
Tuscany not only has world famous landscapes for the perfect Italian escape, but it is also the home of The Mall. Here, you can find many luxury Italian brands and their outlet stores where you will find even cheaper prices for stunning designer pieces. Sometimes outlets offer a 50% off discount, plus you will also receive the VAT refund!
The Gucci factory outlet can also be found at The Mall, where new merchandise is shipped daily so you are bound to find something you love.
4. Milan
If you find yourself in Milan, you must make the trip to Designer Outlet Serravalle, where you will find the best deals on some beautiful pieces at a discounted price – what more could you want!
Our favorite designer items we think you will love
There are lots of incredible European luxury brands to choose from, many of which are actually Italian and therefore cheaper in Italy.
So, if you are looking for some inspiration on what brands to look out for or what pieces to pick up on your next trip to Italy, we've brought together some of our favorite items we think you will love too!
1. Gucci
Gucci is, of course, one of the most famous Italian fashion houses that has incredible ready-to-wear pieces and stunning handbags and accessories – there are so many gorgeous pieces to choose from!
We love the Gucci Dionysus shoulder bag because of its tiger head hardware, sliding chain strap, and eye-catching design. The Dionysus is available in many different colors and a range of sizes so you are bound to find one that is perfect for you.
The Gucci Diana tote was named after Princess Diana as this was one of her favorite Gucci bags. Again, this handbag is available in many different sizes, all featuring the famous bamboo handles. We love this beautiful beige color in the mini size, but if you're looking for a more practical option, the bag comes in office-friendly sizes too.
2. Bottega Veneta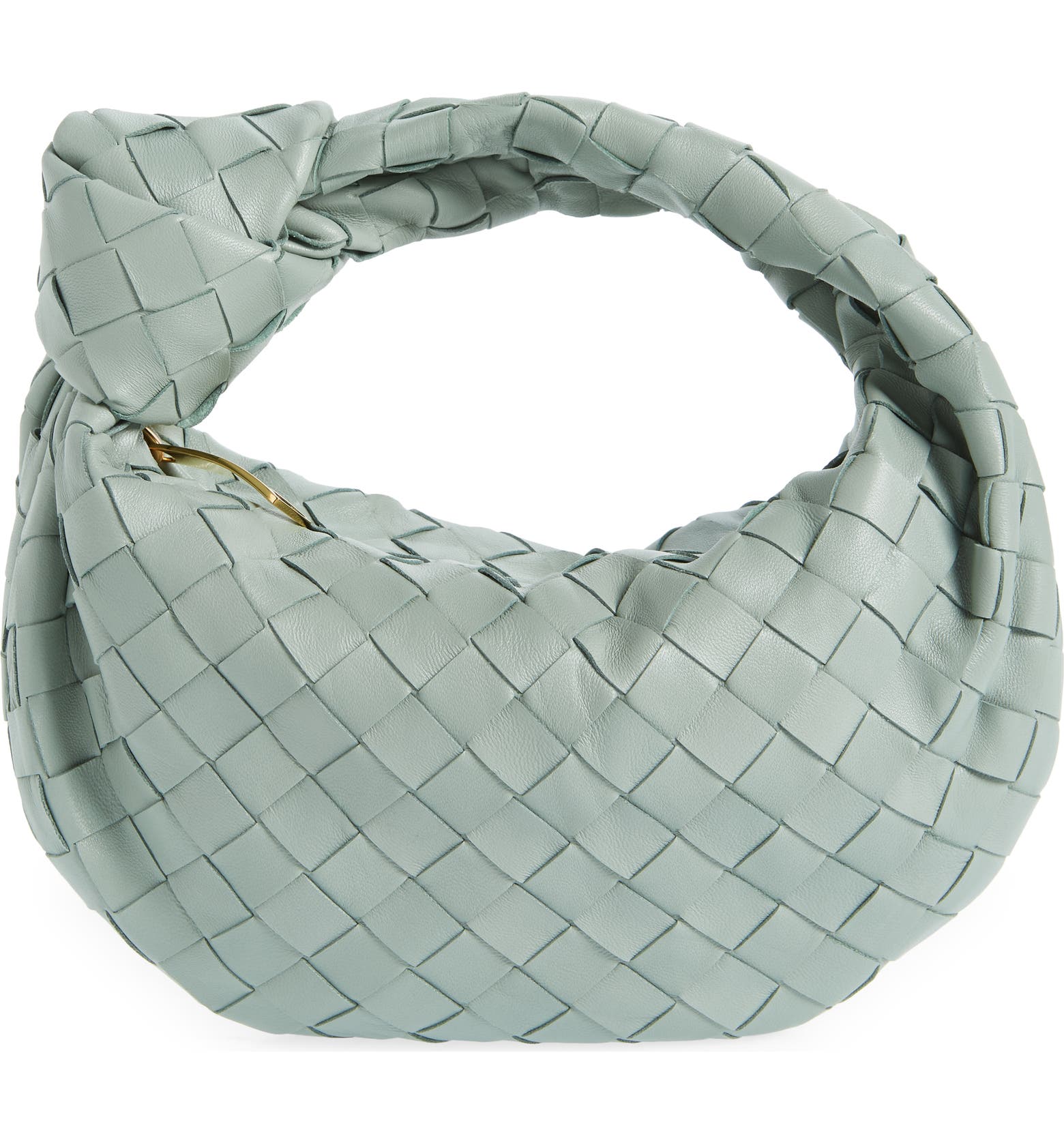 Bottega Veneta has become very popular recently because of its quirky and unique handbag designs, many of which feature their signature intrecciato woven leather technique.
The Jodie leather tote has quickly become a cult classic, with its unusual, curved, knotted shape and textural finish. This bag is perfect for the summer as it is available in loads of different vibrant shades.
Like many Italian luxury brands, Bottega Veneta also offers some stunning sunglasses, such as these Cat-eye tortoiseshell acetate sunglasses. The vintage-inspired cat-eye silhouette is a must-have this year, while the tortoiseshell acetate adds a little warmth and catches the sunlight.
3. Prada
Prada is a beloved Italian brand, since its founding in 1913, Prada has created a wide range of luxury goods with their classic minimalist aesthetic. Miuccia Prada's designs are so chic and stylish – just completely irresistible.
We love the Re-Edition 2000 Zip Shoulder Bag with its simple silhouette, crafted from baby pink nylon and trimmed with calf leather. The enamel triangle logo and leather key chain are the only decoration on the exterior, while the compact interior is perfect for your everyday essentials.
If you are looking for the perfect pair of sandals to bring on holiday this year, then the Triangle Jacquard Flat Sandals are perfect for you. The leather sole is super comfortable, while the logo woven jacquard strap is effortlessly stylish.
4. Miu Miu
Miu Miu's super cute clothing and accessories have become incredibly popular this year due to the micro mini skirt that features on the Spring Summer 2022 catwalk and has since been worn by countless celebrities.
If you are looking to add a touch of this famous Italian brand into your life, we would recommend a pair of these timeless Leather Penny Loafers! These classic loafers have a love heel and round moc toe, all crafted from buttery soft black leather. A gleaming gold Miu Miu penny features as the only decoration on the front – so sophisticated.
The tactile finish on the Matelassé Napa Embellished Clutch Crossbody Bag is also so beautiful. The texture of the napa leather, combined with the crystal embellished strap makes this the perfect bag for special occasions or nights out.
We hope you found this article answering the question, are luxury brands cheaper in Italy, helpful! For more luxury fashion content check out the links below.
Get more luxury fashion ideas
25 Italian Luxury Brands Fashion Girls Need To Know About
15 Best Gucci Bags That Are Just Stunningly Beautiful
Is Cartier Cheaper In Europe? All You Need To Know Before Your Next Trip