5 Designer Handbags To Have On Your Radar This Year
We only feature products that we hope you will love. We may earn a commission if you decide to make a purchase through our links, at no cost to you.
If you're a fashion lover, then you know that the right designer bag can take any outfit to the next level – here are 5 worth keeping an eye on this year. Advertorial created in partnership with 24S.com
When it comes to fashion, there's nothing quite as enchanting or emotionally significant as owning a designer handbag. Discovering the perfect one can feel like a cosmic coincidence, and when you grasp it for the first time, you may even sense the earth moving beneath your feet.

Those favoring slightly conservative choices will also rejoice as we firmly believe that investing in a designer handbag requires a personal commitment to value and cherish it for a significant period. So we can recognize a short-lived trend from a distance, and while they can be enjoyable and bring immediate satisfaction, we did not include these types of bags in our list.
For 2023, a prevailing trend in bags is understated luxury. The current ranges comprise both new and vintage bag designs from established and emerging fashion brands. Although statement and 90s-style bags are still visible, they appear more refined and muted.
Explore the 2023 designer-handbag lineup to discover your timeless arm candy, ranging from Louis Vuitton, Christian Dior and Celine's newest creations to first-time luxury brand debuts and newly-emerged classics worth craving. Keep in mind that most of these have excellent resale value, and keep scrolling to find your perfect match.
1. Louis Vuitton On My Side PM Bag
Browse the selection at 24S.com
Louis Vuitton takes the lead in handbags, with a rich history of handcrafting luggage since 1859 and expanding to include handbags in the 1930s.
The On My Side PM tote bag is crafted from smooth calf leather and features side panels in Mahina calf leather, making it a smaller version of the original On My Side tote. This bag is versatile and includes multiple pockets, with two large external pockets. The side panels are intricately perforated with the Monogram pattern, providing a subtle yet unmistakable Louis Vuitton signature touch.
2. Bottega Veneta Sardine Bag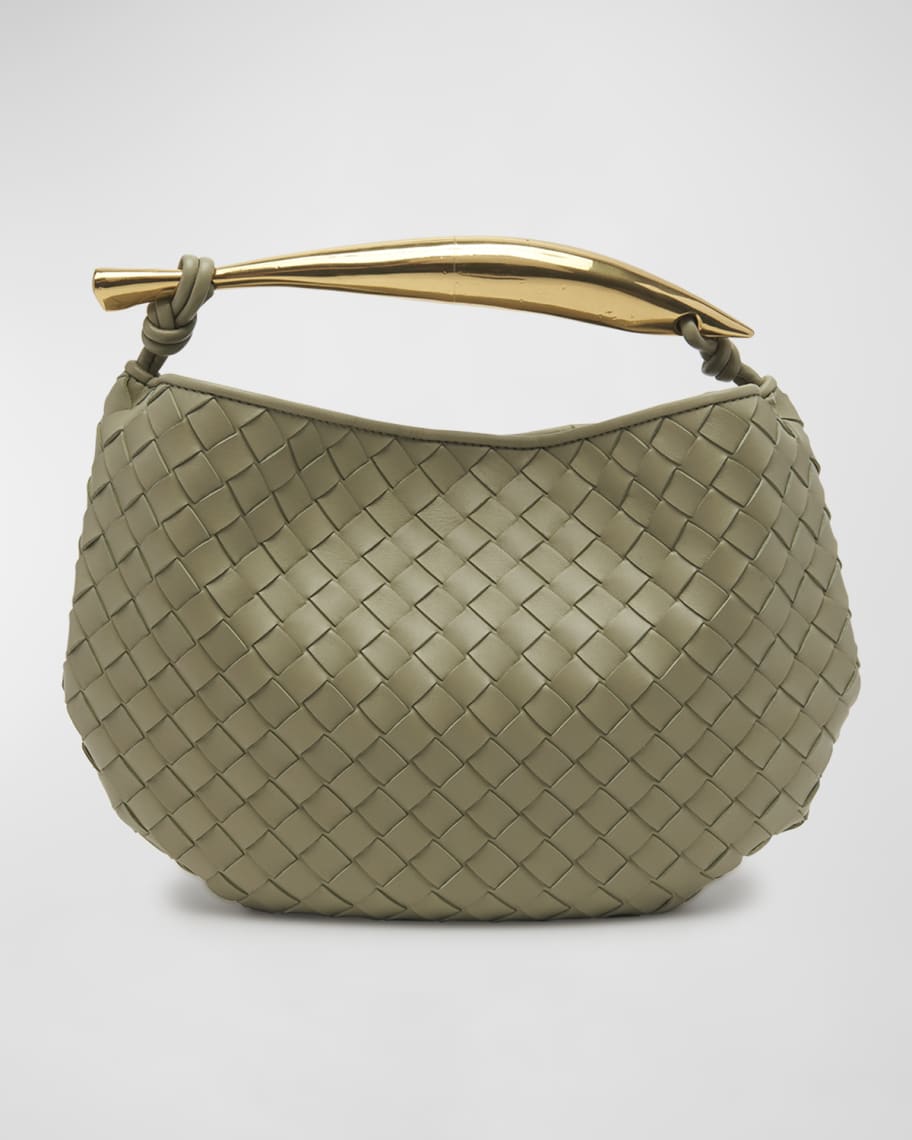 The Sardine bag was revealed at Bottega Veneta's Autumn/Winter 2022 show and is expected to be a popular style for the brand in 2023. Bottega Veneta's bags are well-known accessories, often seen by celebrities and fashion enthusiasts.
The Sardine bag, which Keeping Up With the Kardashian's Kendall Jenner has already carried, follows the style of the iconic Jodie bag but with the addition of a brass handle motif that also serves as the bag's handle. It features the signature Intrecciato leather weave that is associated with Bottega Veneta. The Sardine bag is spacious enough for daytime use and sophisticated enough for evening events, making it a versatile and attractive option.
3. The Dior Saddle bag
This bag has been named one of the best designer bags for 2023, and when an lt-bag is reintroduced after many years, you know it's a true treasure. The Dior Saddle Bag first made its debut in 1999 and quickly became a must-have accessory for every "It" girl. With the resurgence of the early 2000s trend in 2018, the Saddle Bag was reintroduced and continues to be a popular choice.
Since its comeback, Dior has updated the designs, prints, and colors available in the Saddle Bag form. The upcoming cruise collection will feature new studded versions, embellishments, and motifs. Whether you choose a classic color, the iconic logo print, or a unique intricate style, this bag has proven that it can withstand the test of time.
4. The Mulberry Bayswater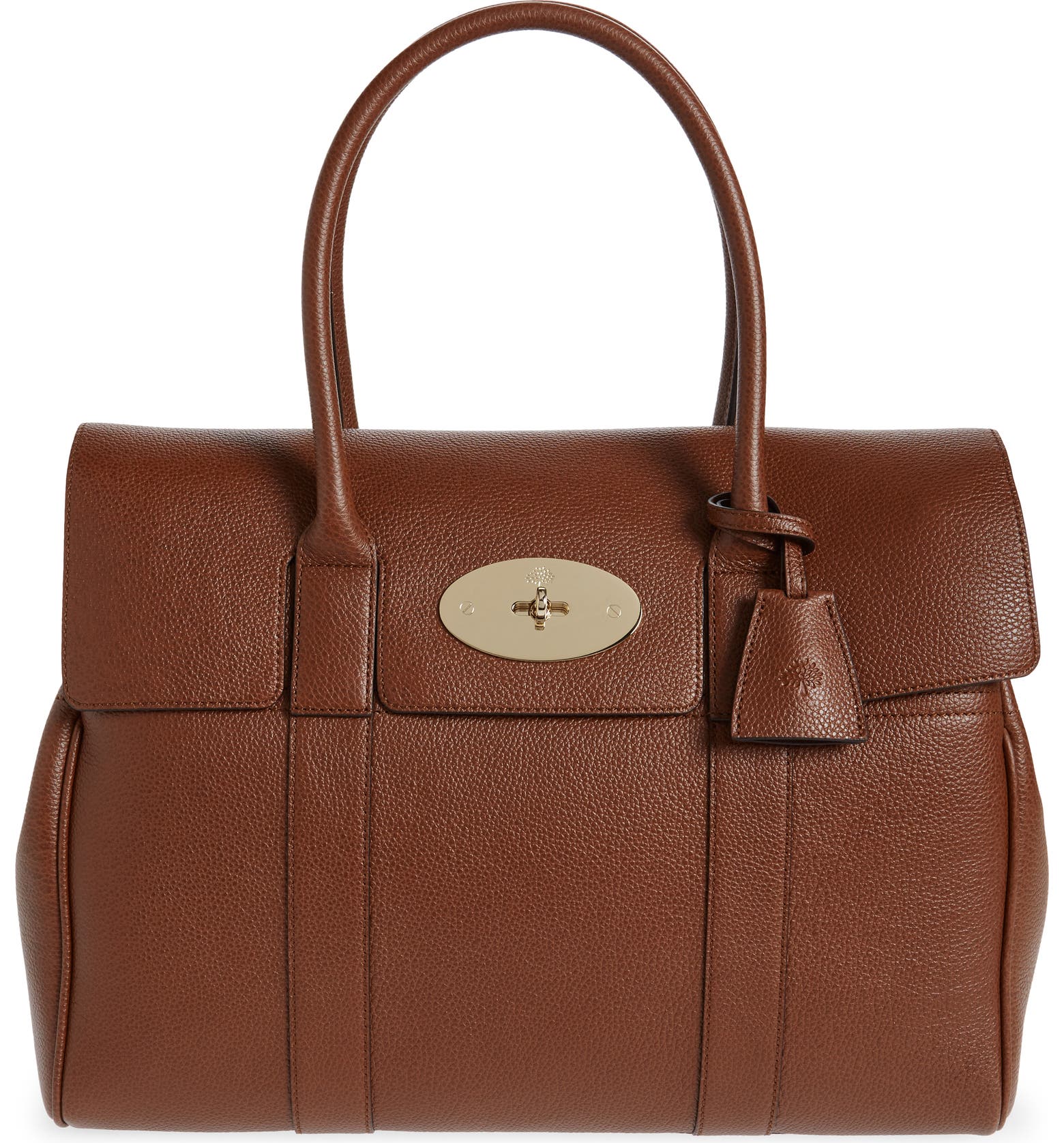 The Mulberry Bayswater will be celebrating its 20th anniversary in 2023. Even more remarkable is how it still appears today, with numerous luxury handbags taking cues from its simple design, sleek profile, and emphasis on structure. Nowadays, the bag is experiencing a renaissance among Gen Z, who are quickly adopting all the best styles from the 1990s and 2000s.
5. The Celine Matelasse Bag
This bag has generated significant demand as a luxury item and appears set to outdo its forerunners.
Worn by the likes of Lisa from Blackpink and Kaia Gerber, this bag's clean, distinctive logo flap, quilted finish, and crossbody design make it the perfect "It" bag for 2023. Despite being a new product, it has a timeless feel, like it was ahead of its era. This is a bag that is so impressive that it will likely become a popular resale item in the future.
We hope you have enjoyed reading about these five exceptional bags that are in demand in 2023 and that you added one or two to your mental 'must-have' list!