What To Wear To A Horse Show (As A Spectator)
We only feature products that we hope you will love. We may earn a commission if you decide to make a purchase through our links, at no cost to you.
This summer, horse shows are in full swing. If you've never been to one, no worries! Here's a guide on what to wear to a horse show as a spectator.
Whether you're a fan of horse racing, dressage, or other equestrian events, horse shows are an exciting way to spend a day. Horse shows are a big part of life for many people in the United States as well as the UK, and they can range from small, informal events to fancy, week-long displays.
If you're unfamiliar with this type of event, they are judged horse exhibitions that feature equestrian tricks, and awards and prize money is usually involved. Many well-known, fancy horse shows are often attended by VIP guests such as wealthy horse owners, businessmen, high society members, etc.


If you've never been to a horse show before, don't worry! It's relatively easy to dress up for this type of event and have a great time. To give you some ideas, we'll go over the best practices and our top advice on what to wear to your first horse show, so that you can look your best while watching some of nature's most majestic creatures perform their incredible feats on the field.
Dress Code
When you're heading to a horse show, it's important to keep your outfit simple and conservative. You'll be surrounded by horses, riders, other spectators and of course, the grounds of the horse show itself.
As such, we've put together some guidelines and general rules for what to wear when visiting a horse show:
You'll see that most attendees are wearing riding attire, or simple clothing such as jeans, sneakers and a modest top – it's a good idea to follow a similar outfit formula.
We recommend wearing dark and conservative colors — especially black, navy blue and brown — in order to avoid distracting horses and spectators alike.
Try to avoid bright colors such as neon, bright red, hot pink, or other colors that are deemed "not conservative". Pastel colors and dark, muted tones such as burgundy and dark blue are perfectly fine to wear.
Keep your outfit semi-casual – horse shows aren't the same as the races, so keep any fascinators and uncomfortable heels at home!
With this said, make sure your outfit isn't overly casual – don't show up in ripped jeans or Daisy Dukes. Make sure your outfit is relatively modest.
Below, you'll find more horse show attire ideas to wear to a horse show. Most of the pieces below are entirely shoppable, so if you see something that you like, simply click on the photo and it will take you right on the retailer's website for easy purchase!
Let's get started on building your horse show outfit!

What To Wear To A Horse Show
1. Collared Shirts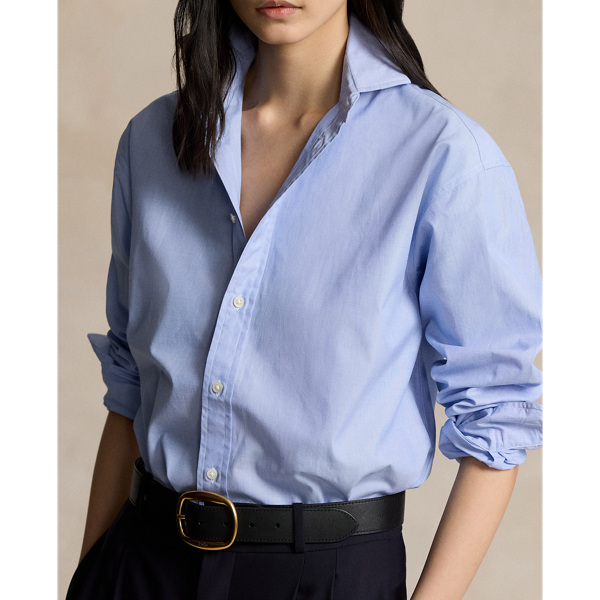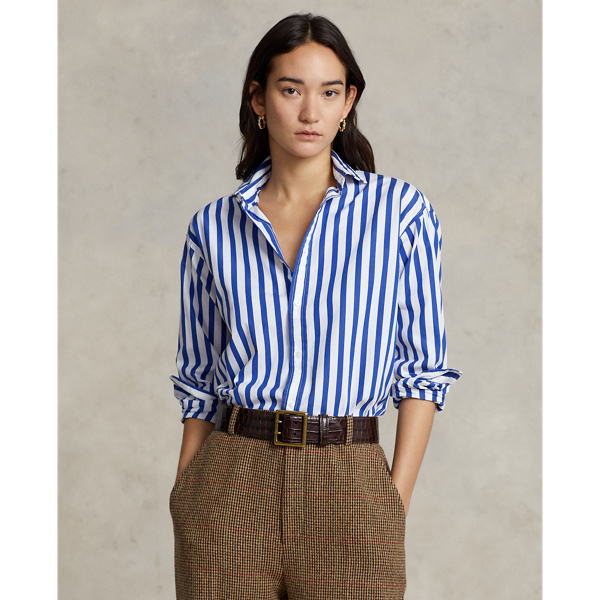 A collared top is a safe bet if you want to go for a simple outfit with no added frills. It can either be button-down shirts, polo shirts, dress shirts, or even a blouse with collars. Just make sure that your shirt is made of breathable fabric such as linen or cotton, as you'll be moving around a lot during the day.
When it comes to bottoms, you can pair this with jeans or smart leggings, a decent midi skirt, or tailored shorts.
2. Jeans Or Leggings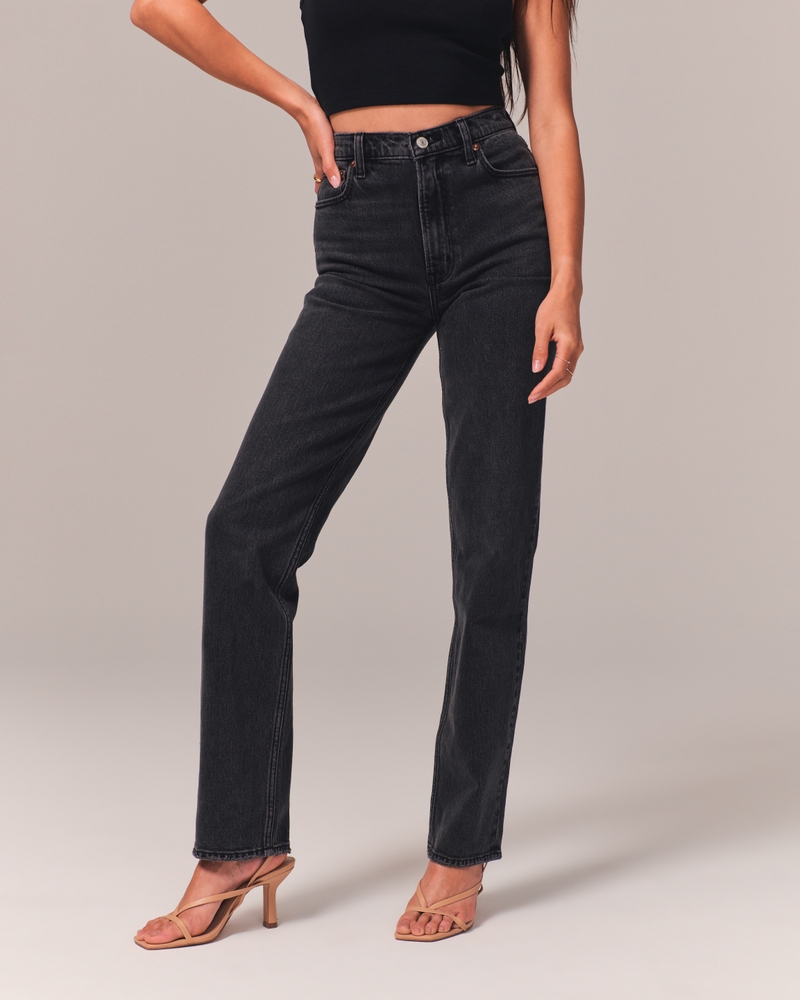 As a spectator, jeans and riding-style leggings are generally a safe choice. They offer comfort, versatility, and the ability to move easily. However, please show up in distressed or ripped jeans – these are too casual.
You can go for stretchy equestrian-style leggings in neutral colors, mom jeans, wide-leg jeans, straight-leg, flared, and even skinny jeans. Dark color jeans are an ideal choice, although light-wash jeans are okay too!
White jeans are also acceptable, but be cautious about where you sit, or else you can easily end up soiling your clean jeans.
3. Casual Dresses
A casual dress is a good option, but keep in mind that it should be comfortable and clean for an elegant look. You want to look your best, but you also want to be able to move around easily. Dress appropriately for the weather and occasion, whether that means layering it with a jacket if it's cold out or a cute summer dress if it's hot.
You can pair your dress with tall boots, sneakers, or closed-toe shoes. Like the other outfits on this list, you can also accessorize with equestrian-themed accessories like boots, belts, or jewelry.
4. Vests/Quilted Jackets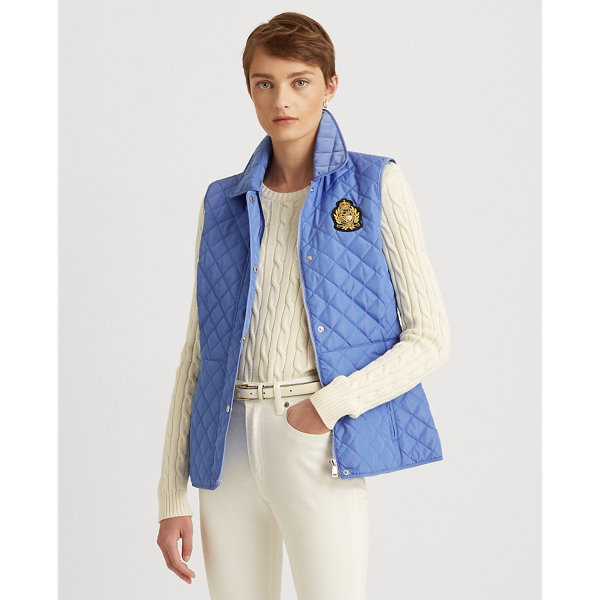 Is there anything more quintessentially equestrian-looking clothing than quilted vests and jackets? We think not! If you're attending a horse show in the spring or fall, make sure to bring along a sufficiently warm outer layer that will keep you nice and cozy.
If you are into riding, chances are you already own a few of these pieces – these are completely fine to wear, too!
For the best result, make sure to accessorize with equestrian-style dress boots and a preppy sweater or shirt, like featured above. This is a classic look for the casual spectator who loves to watch a horse race or a schooling show. It's not too fancy, but it also shows that you're really stylish, and it's an especially popular look to wear to English horse shows.

5. Casual Tops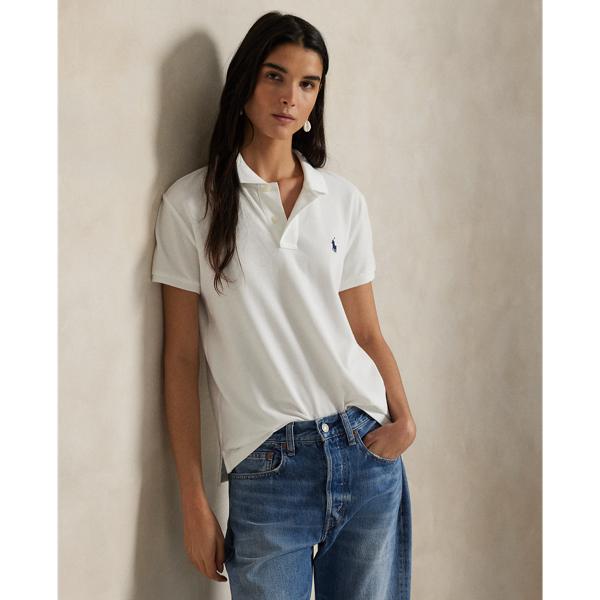 Casual preppy tops like crew necks or polo shirts are a popular choice and can be worn year-round. Short sleeve polo shirts are the best choice for summer horse shows, combined with smart-looking shorts to stay cool.
The top should be loose fitting so that you aren't restricted in any way. It should also be in a neutral color so that it is easy to match up with the rest of your outfit.
Make sure that the top is made from breathable material; cotton is usually the best choice here, but for sweaters, you can also opt for more luxurious materials like cashmere and wool.
6. Dressy Shorts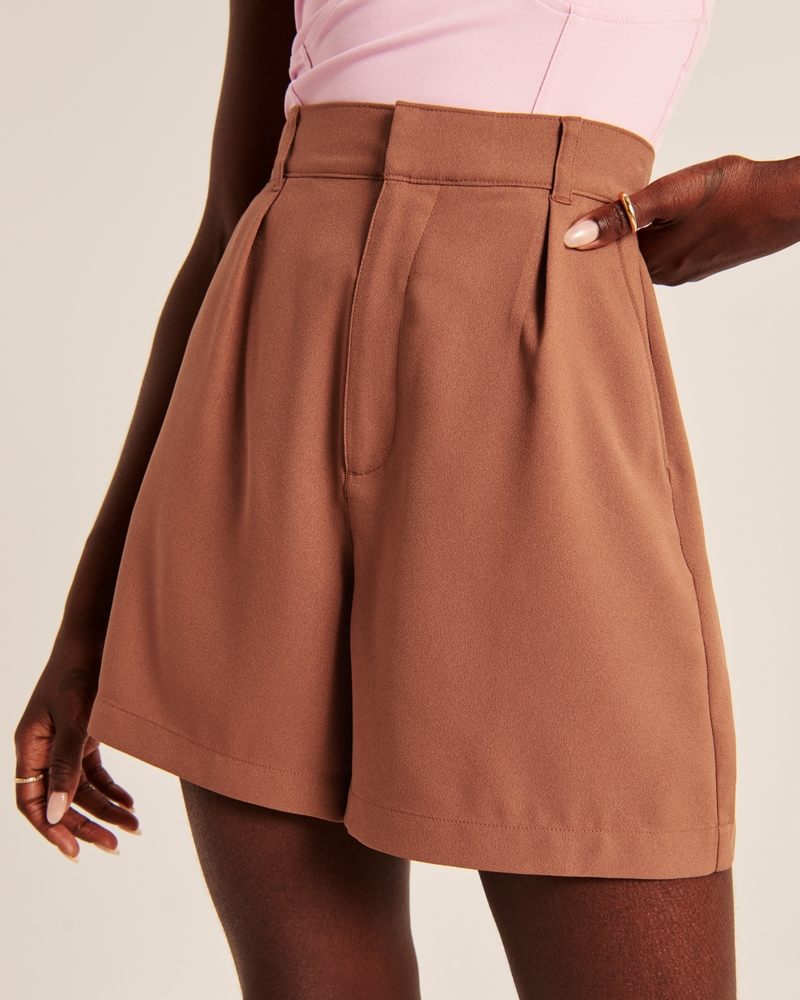 If you don't have a breezy dress to throw on in the summer, shorts are the next best thing. However, make sure that you're shorts are modest and sleek in style – steer clear from distressed denim shorts and mini shorts.
If possible, opt for a pair of tailored shorts. You're going to want something that makes everyone around you feel as comfortable as possible.
You can pair your shorts with a collared shirt, a button-down shirt, and cute boat shoes or other closed-toe shoes. Make sure that you choose clothing made from breathable fabrics such as linen – this way you'll minimize sweating in the hot weather!
7. Equestrian-Style Boots
When going to a horse show, it's always a good idea to accessorize with equestrian-style field boots, whether that means grabbing a pair of fancy suede boots or opting for practical rainboots. Whichever style you choose, make sure that your boots are comfortable, with either a completely flat heel, or a very supported heel that allows you to walk easily through the grounds.
There are so many equestrian-style boots with different lengths (such as ankle, below the knee, or tall boots), so you'll easily find a pair that will complement your outfit!
8. Closed-toe Shoes
If you're going to be on horse show grounds, it is extremely important that you have closed-toed shoes. This is for your safety, comfort, style, and versatility as a horse show spectator.
Appropriate footwear can enhance your experience if you're planning on being at a horse show as a spectator. You want to be comfortable while standing in one place for long periods of time; not just because of your outfit, but also because you want to enjoy yourself too!
Our recommendation is to go for classic (but smart) sneakers, loafers, espadrilles, or boat shoes.
9. Accessories
Make sure to keep your accessories minimal and practical – horse shows aren't the same as the races, so leave any fascinators you may have at home!
Instead, accessorize with simple jewelry and practical pieces such as sunglasses, a brown belt, a baseball cap or a sunhat, a scarf, a pair of black gloves or a stylish hair tie, if you're wearing your long hair up.
Conclusion
And there you have it! We hope this guide has helped you out in trying to figure out what to wear to the horse show that you'll be attending.
If in doubt, make sure that you dress conservatively, avoid bright colors, and prioritize comfort over anything else. Horse shows aren't really a place to be seen – save your fancy dresses for the races instead!
Get More Fashion Ideas
10 Best Shoes To Wear With A High-Low Dress Or Skirt
What To Wear With Joggers Or Sweatpants (For Street Style Outfits)
What To Wear To A Rave: Our Favorite 17 Rave Outfit Ideas