6 Best Shoe Colors To Wear With A Black & White Dress Or Outfit
We only feature products that we hope you will love. We may earn a commission if you decide to make a purchase through our links, at no cost to you.
If you're looking to accessorize a classic black and white outfit, look no further than our handy style guide – these are the six best shoe colors to wear with a black and white dress.
One of the reasons why we love a black and white outfit combination so much is because of how easy it is to style for different occasions. These two classic, neutral colors are timeless, clean, and perfect if you want to look sleek in your everyday life.
Whether you're looking to dress up a polka dot dress, a striped blouse, or a white blazer with black jeans, there are plenty of black and white outfit combinations that just work for so many different areas of our lives.
The best thing about a chic black and white polka dot dress, for example, is that it can be worn from day to night and even from workday to weekend. It's easy to see why classic black & white pieces like this could quickly become one of your favorites!
With this said, you might be wondering how to accessorize an outfit like this for the chicest outcome. To help you out, we've compiled a quick style guide that will help you choose the best shoe colors to go with your black and white dresses and outfits for a perfect match.
All of the shoes featured below are shoppable, so just click on the links provided, and it will take you to the retailer's website for an easy purchase. Let's get started!
6 Best Shoe Colors To Wear With A Black & White Dress (Or Outfit)
Before we start, here are some quick tips: for daywear, we recommend choosing a pair of shoes with a flat heel. This will keep you comfortable as you go about your day, especially if you're on your feet for long periods of time. A pair of ballet flats, loafers, or flat sandals will provide comfort without sacrificing style.
For evening wear, opt for a shoe with some height (3-4 inch heels) so that your look is polished when paired with a cocktail dress. If you want something less dramatic but still want to add height, consider wearing block heels for ultimate comfort.
1. Brightly Colored Shoes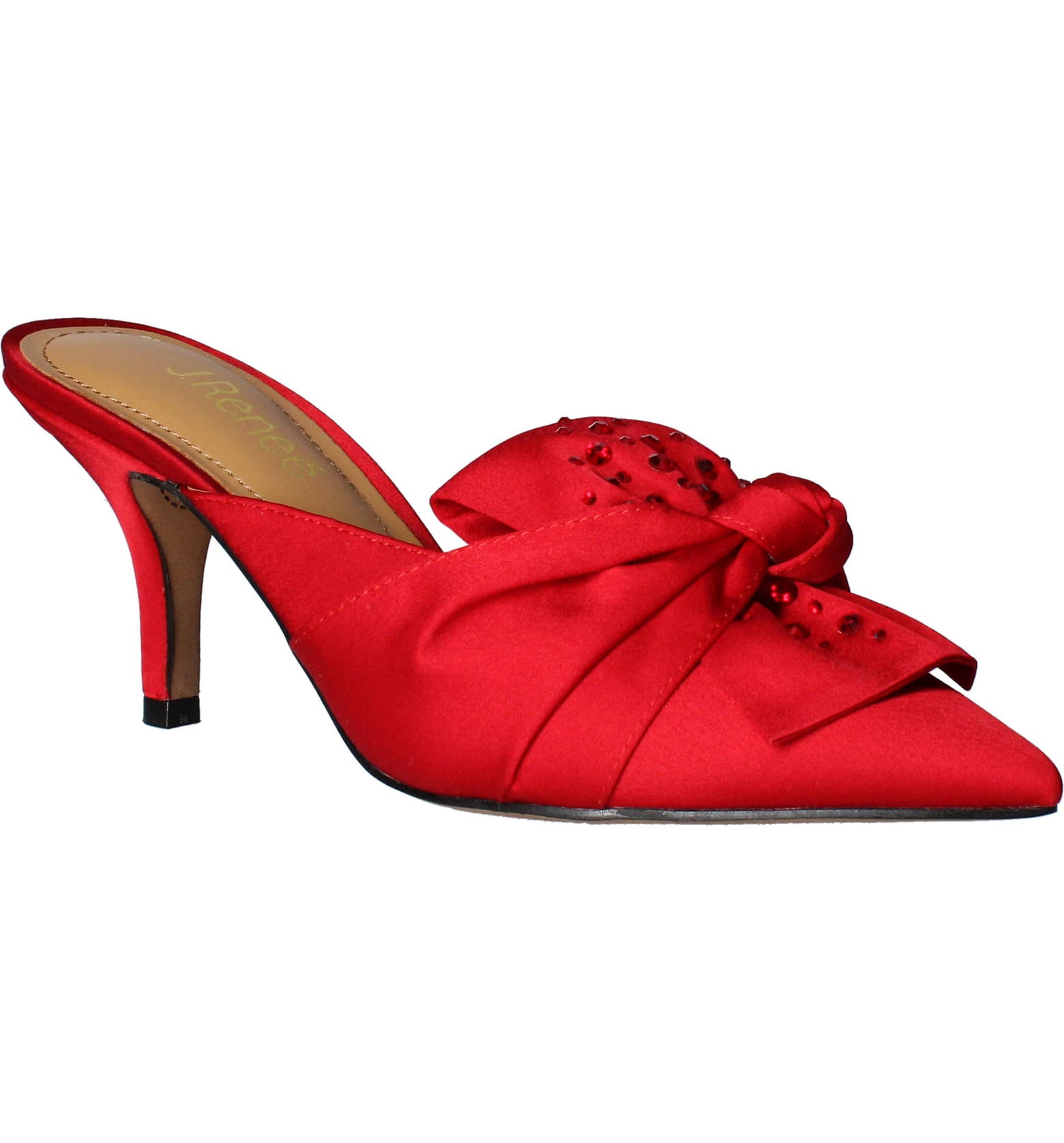 As your outfit is already literally black and white, consider injecting some color into your look through your shoes. Red shoes are a great investment, and they can be worn with almost any outfit.
However, if there's a color that you love more than red, feel free to opt for that instead. We are currently loving bright green shoes and fuchsia pink shoes, but any color of your choice will work, as long as you accessorize with a matching bag (or a black bag that fits the outfit).
If you're looking for something more daytime-appropriate for your white and black outfits, opt for a pair of colorful flats or sandals instead, such as these gorgeous red Tory Burch sandals.
2. Black Shoes
Another sleek option is black. Black shoes are classic and versatile, and they can be worn for many occasions ranging from the office all the way to weddings. These shoes work well with many different styles of dresses and won't clash with other accessories in your outfit.
Whether it's black boots or black heels, these shoes will add an elegant and sophisticated touch to your overall look.
3. Neutral Shoes
Neutral and nude shoes are another option for black and white dresses and outfits, and we're especially big fans of these Chanel slingback pumps. These casual shoes can be worn with many different outfits, and they're especially great when you want to add a little interest to your look without having to commit to shoes with distracting patterns on them.
They're also a great choice if you want something that adds a little more edge to an otherwise neutral outfit.
If you choose to wear two-tone shoes with your black and white dress or outfit, it is important that the colors match up well together so as not to clash. This is why we recommend just going for neutral, skin tone colors, like one of these black and beige shoes we featured above.
4. Tan Shoes
Tan shoes are a great option for women who want to retain a casual vibe about their black-and-white ensemble. Brown shoes will ensure a chic, French girl-inspired aesthetic that is effortlessly cool and never try-hard.
Brown technically falls into the category of neutral shoes, which means that it's a safe choice to wear with various black and white prints, ranging from zebra to polka dot.
A pair of brown mules or sandals, like the Hermès Oran sandals, would be perfect here because they add timeless charm to your look and are so comfortable to wear. If these sandals are out of your budget, consider opting for this pair of Sam Edelman sandals instead – the look is very similar for a fraction of the price!
5. White Shoes
Of course, this list won't be complete without a pair of white shoes. White footwear in any form are a great option to wear with your black and white dress, especially if you're going for a casual look.
While a pair of white sneakers is the classic option to turn to, we encourage you to also think about buying a pair of dainty white heels. These can look incredible with a black and white dress or outfit, especially during the warmer months.
6. Metallic Shoes
Gold and silver shoes are a classic choice for formal occasions like weddings. They are universally flattering and easily steal the show, especially if you choose to opt for a shimmering pair with rhinestones that catches the light.
If you want the focus to be on your dress, opt for a dainty pair with little detail, such as the golden shoes featured above.
How To Accessorize a Black & White Dress
Now, let's shortly touch on how to accessorize a black & white dress or outfit. This timeless color combination can be dressed up in many different ways, from minimalist to edgy, to romantic and chic.
No matter how you wear this color pairing, one thing's for sure: black and white outfits will always be in style.
1. Play With Color
Color is a great way to add some flair to your outfit, so it's no surprise that it's one of the most common ways people accessorize their white and black dresses, especially for formal events.
As we mentioned above, you can wear brightly colored shoes (like red or green pumps) and accessorize them with a matching bag if you're feeling bold, or go for something more subtle with a rich jewel-tone bag that coordinates with your dress – like this gorgeous emerald green purse that will pair wonderfully with any black and white dress.
If you're feeling bolder, try wearing a colorful necklace or bracelet as well—they'll look great against the stark contrast of black and white. If you'd rather keep things simple, you can opt for gold or silver jewelry instead.
2. Gold Or Silver Accessories
Silver and gold jewelry are the obvious choices when you want to accessorize your black and white dress, and you don't need a lot to achieve a chic look. Wear your favorite pair of dainty or statement earrings, and pair them with a few layered necklaces and stacked bracelets.
For more daring fashionistas who want something out of the ordinary, there are also many options that can really make your outfit pop! For example, Mach & Mach offers multiple beautiful shoes with glamorous silver rhinestones, and Cult Gaia's best-selling Hera bag is at the top of our wishlist.
Alternatively, you can also opt for a statement belt, like in the featured image above!
3. Camel Brown
If you're looking for a neutral way to accessorize your black and white dress, go for a safe option that works best for everyday outfits: camel brown and tan accessories.
4. Experiment With Patterns
If you're a little bit on the playful side of things, we recommend accessorizing with patterns. This could be a striped bag, an animal print head scarf, or even a floral belt.
Just be mindful of the colors and make sure that these will complement the occasion you want to wear your outfit for – for daytime, neutral plaid, gingham, and houndstooth are best, but for nighttime, anything goes.
And there you have it! We hope you got some clarity on what shoe colors to wear with your black and white dress or outfit. If you're still looking for more fashion ideas and inspiration, check the posts down below.
Get More Fashion Ideas
Stilettos Vs Pumps: What's The Difference Between The Two?
7 Best Shoe Colors To Wear With A Plum Or Eggplant Dress
25 Trendy Nashville Outfits To Wear On Your Next Southern Getaway