Yes, YSL Goes On Sale – Here's How To Get Your Bags Cheaper
We only feature products that we hope you will love. We may earn a commission if you decide to make a purchase through our links, at no cost to you.
If you have your eye on a specific Saint Laurent bag, you may be wondering if you can get it at a discounted price. We're here to help with an answer to the question, does YSL go on sale?
The historic French fashion house, Saint Laurent, was founded by Yves Saint Laurent in 1962 after time spent as the creative director of Christian Dior in the 1950s. Saint Laurent's ready-to-wear collections were groundbreaking as he created some of the most popular trends of the 1960s and 70s, including the beatnik look, safari jackets, and the tuxedo suit for women.

The brand has grown significantly since the 1960s and has now become one of the biggest luxury brands, offering men's and women's collections, handbags, cosmetics, accessories, jewelry, and fragrances – all under the watchful eye of creative director Anthony Vaccarello.
Saint Laurent bags, in particular, have become world-famous; they are totally timeless and always look so sleek and sophisticated. The compact Kate wallet on a chain, Rive Gauche tote bags, and Loulou shoulder bags are all iconic and a favorite with bag enthusiasts all over the world.
With their classic silhouettes, luxurious materials, and iconic YSL hardware these designer bags are just irresistible and you may have a favorite in mind that you've been thinking about purchasing.
Well, just keep reading to find out if YSL goes on sale, the best places to get a discounted price, and our top Saint Laurent bags we think you should check out.
Does YSL go on sale?
In short, yes, YSL does go on sale, but there is a lot of information you need to know first before going out to find your dream YSL bag with a discount – we'll explore more of this below.
We have also found a loophole that makes it possible for you to get almost any Saint Laurent handbag cheaper if you live in the US via international shopping, which we'll jump straight into now.
Buying YSL Bags Internationally & Taking Advantage Of Price Discrepancies
You may have heard that luxury brands offer their products at different prices in different countries and currencies. Many times, it's worth buying your luxury purchases when you're over in Europe or the UK to take advantage of these better prices.


But what if you could do the same without ever having to leave your home? Well, it's possible! YouTuber Mel In Melbourne recently shared a hack where if you shop via certain reputable websites such as Selfridges (a Neiman Marcus equivalent in the UK), sometimes, you'll be able to save hundreds of dollars, even with shipping and duties included.
We'll share a few of our favorite examples below with detailed price information, but if you would rather browse all of their current selection, head straight to Selfridges' YSL bag collection.
1. Sac De Jour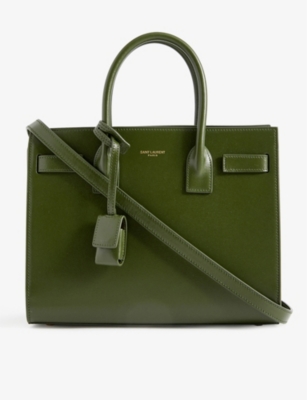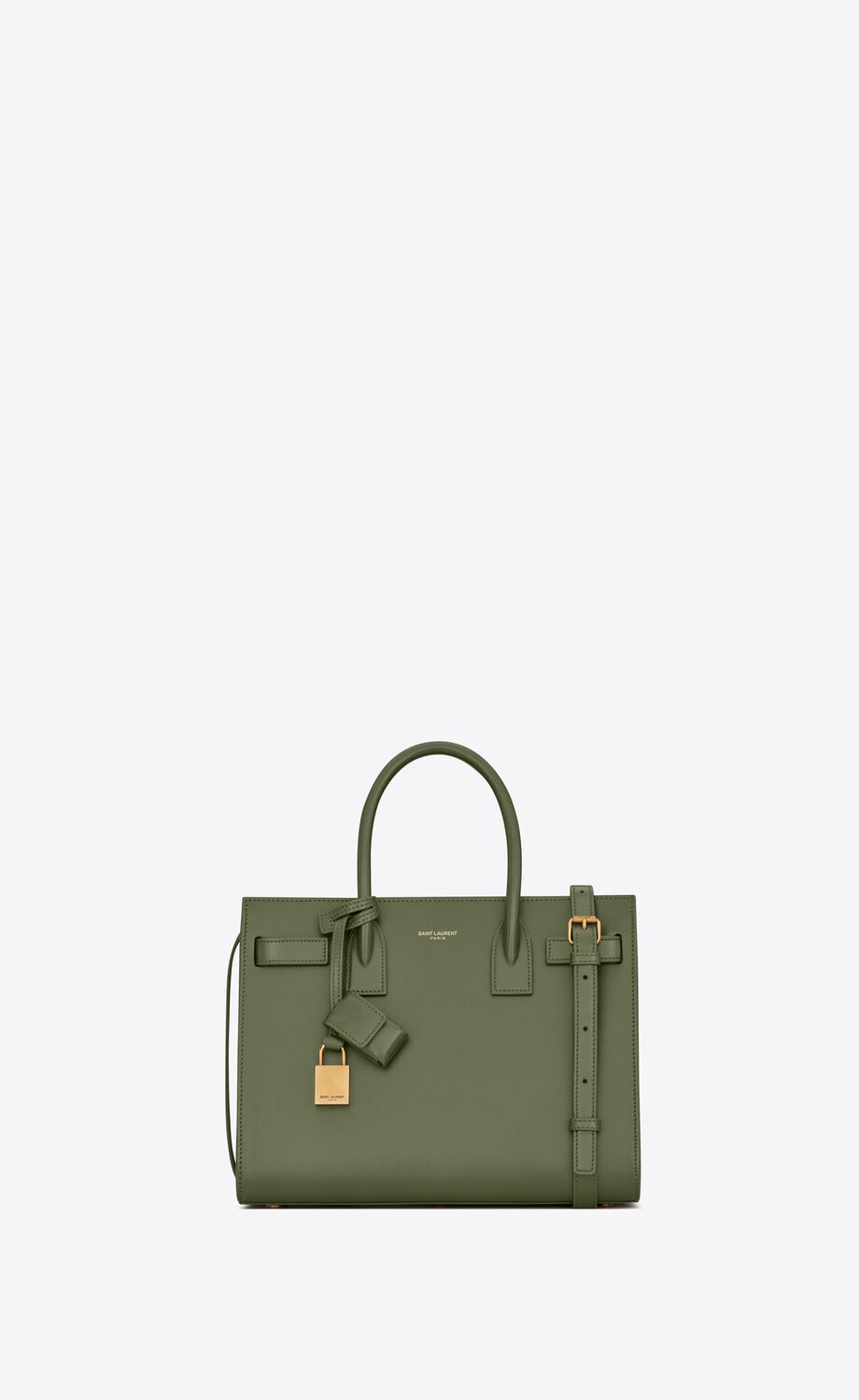 The Sac De Jour bags have one of the best savings out there – you'll save approx $550 if you're buying the Baby size. Selfridges doesn't have a lot of these in stock though, so colors may sell out on the website – check here to see their current Sac De Jour offerings.
2. Kate Bag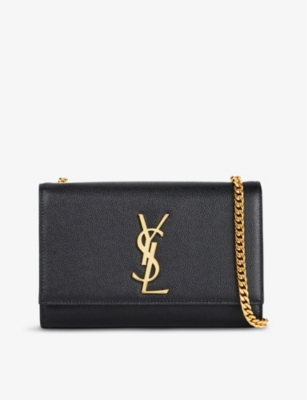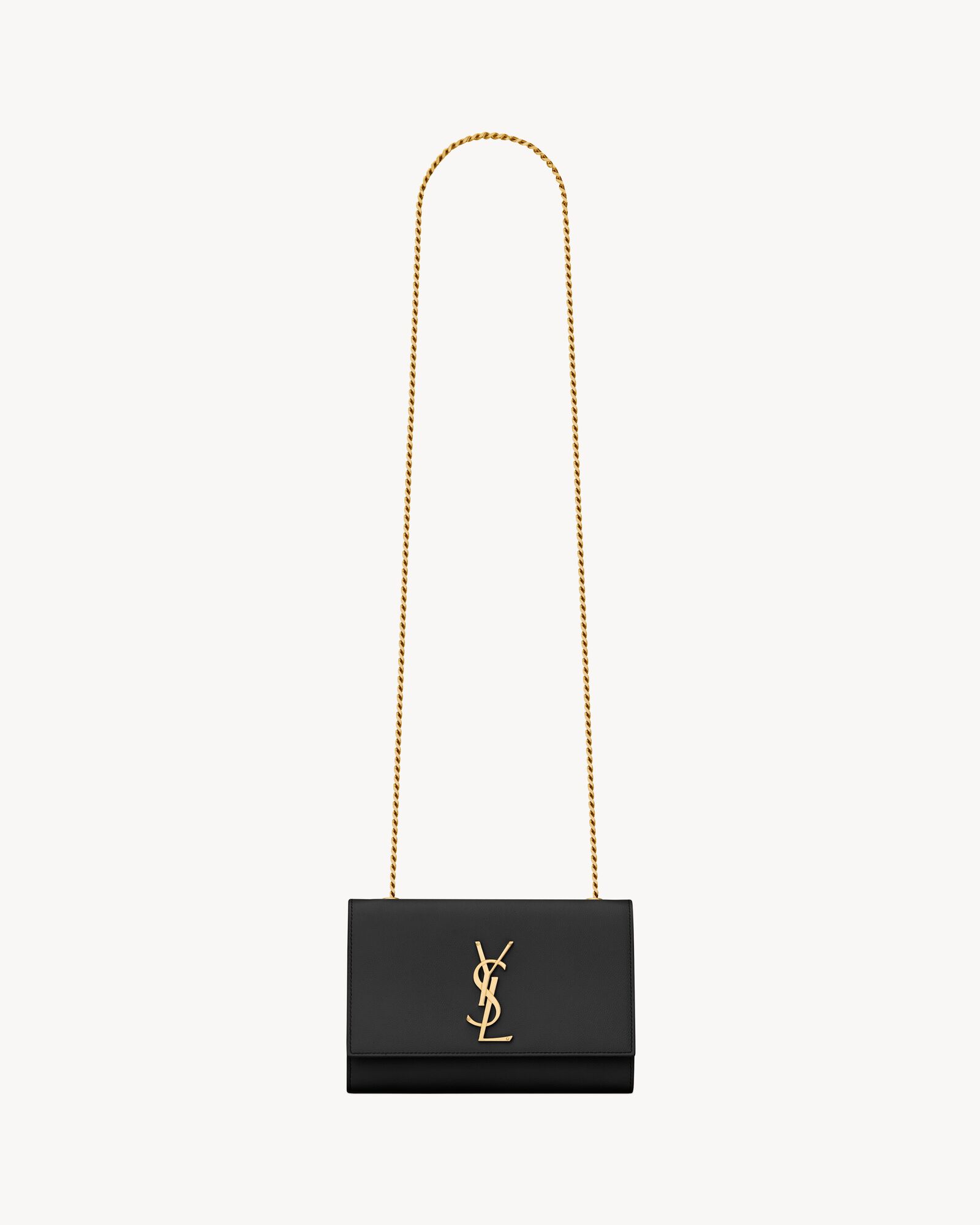 You'll get an equally good saving if you're looking to buy the Kate bag in small; in this case, you'll be saving just under $550.
You'll also get a decent saving if you're looking to buy the bag in medium size – at Selfridge's, the bag costs $230 less than at YSL.com.
3. Rive Gauche Tote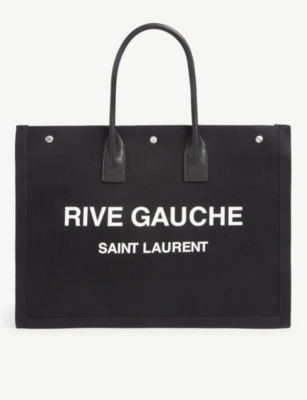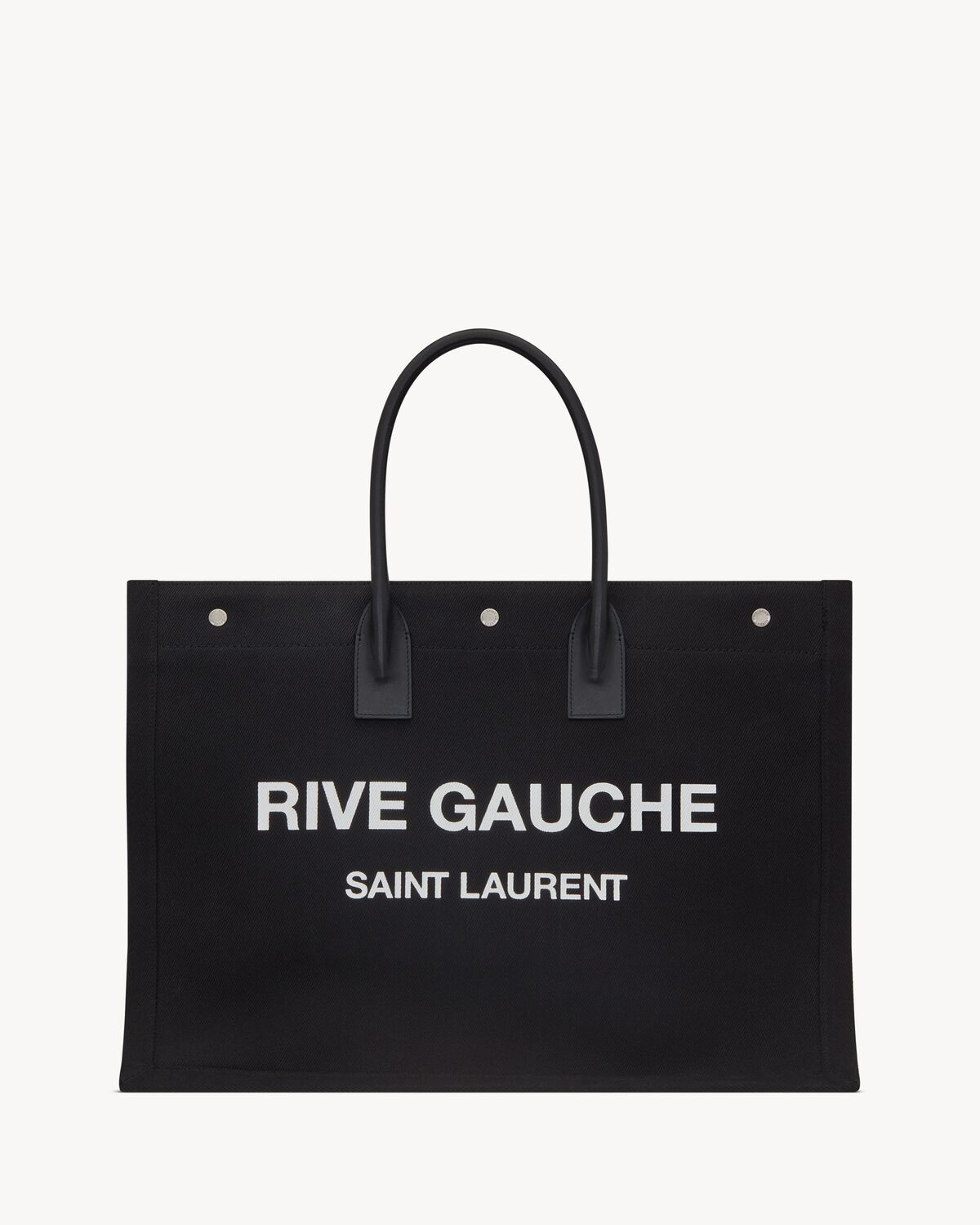 Next, we have Saint Laurent's best-selling Rive Gauche tote in medium size. Here, you'll save roughly $450!
3. Toy Loulou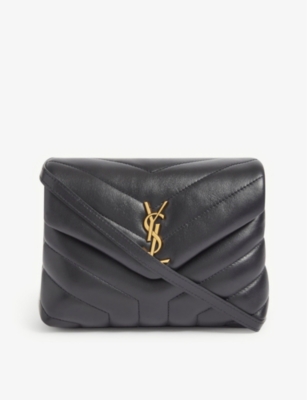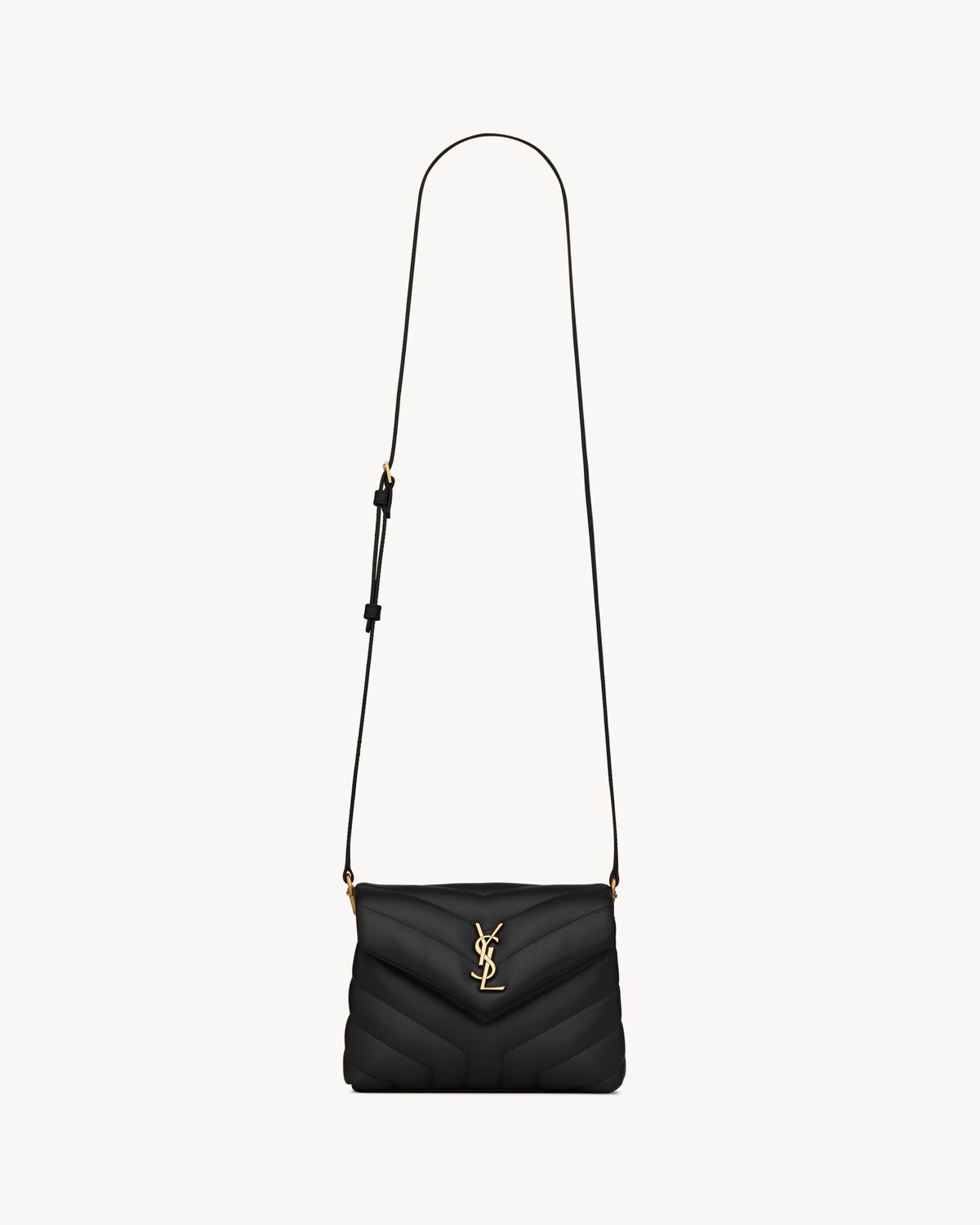 The Toy Loulou is one of the brand's best-sellers. While the savings here aren't as high as with the other bags mentioned above, you'll still be able to save almost $100. Plus, if you're buying multiple bags in one go, you'll save a bit more as you don't need to pay more than $30 for shipping.
Selfridges unlimited free deliveries
It's worth mentioning that while the one-time delivery fee for Selfridges is $30, you can get an annual membership for free unlimited deliveries to the US for just $55, so if you're planning on taking advantage of this shopping system many times over, it may be worth considering!
General YSL Sales
The YSL website has previously held sales twice a year, usually in June and December in which some of their highly-coveted bags could be found for a discounted price. However, many shoppers have now reported that the sales are becoming less and less frequent and that the amount of bags included in the sale has decreased, too.
Like many brands, YSL does hold private sales to their VIP clients, so it's at least worth signing up to their e-mail list, or if you already have an SA, ask them to let you know should there be any sales.
With this said, there are still ways of getting that YSL bag that you've been coveting with a discount through some other means that we'll get into below.
1. online sites
We would say that if you are not based in the US and can't take advantage of buying your bags through Selfridges, your best bet for securing a Saint Laurent bag with a discount is through third-party online sites such as FarFetch and My Theresa, which sometimes offer discounted prices on some YSL bags.
These prices are often only available through specific coupon codes or private sale links in emails if you are a regular customer. Sometimes, they will also partner with influencers to give out specific sales codes.
It's worth noting that in addition to this, Net-A-Porter offers 10% off to new customers throughout the year when they sign up for their newsletter, which may be applied to your favorite YSL product.
Even the online site SSENSE has a biannual sale but it is primarily seasonal bags you will get at a discounted price, and you only have access to the sale code and link if you have spent $1,500 in the last six months.
2. Department Store sales
There are public sales usually at least twice a year at department stores that stock YSL bags and accessories, including Nordstrom, Neiman Marcus, and Saks Fifth Avenue, although Saint Laurent products are not always included in sales.
Additionally, it can be very difficult to secure YSL products in the sale and some have noted how knowing a sales assistant at one of these stores and getting them to help you secure an item before the sale goes live is often the best way to guarantee you get your chosen Saint Laurent bag in the sale.
Also, you will often find that seasonal bags are the only available items in the sale at stores like Saks Fifth Avenue and Neiman Marcus. This is not an uncommon practice for luxury brands; for example, Chanel also holds private VIP sales that primarily include seasonal pieces.
Bergdorf Goodman will also hold sales around twice a year but it is a real mix of items that are available in the sale, so there may be no bags at all and small leather goods and accessories will instead be available.
3. YSL cosmetics
YSL cosmetics are an outlier among the brand's product ranges – you'll see beauty and makeup products on sale more often, especially around the holiday season when Black Friday deals are taking place. These deals will often be both online and in-store and may include up to 20% off or free delivery – so it is much easier to find a good deal on your favorite Yves Saint Laurent cosmetics.
All in all, it is worth regularly checking all of these online sites, signing up for newsletters and emails so you are updated with any upcoming sales, as well as being a customer at YSL themselves to have access to the customer-only emails and private sale links.
Our Favorite YSL bags
There are loads of gorgeous Saint Laurent bags to choose from so we have narrowed the list down to our top five to help you find a YSL handbag that you absolutely love!
1. Loulou Matelassé Leather Shoulder Bag
The Loulou is one of the best YSL bags out there, and this medium size is the perfect size to be your everyday go-to handbag.
The sumptuous, chevron quilted leather gives the bag a puffy silhouette and really accentuates the luxurious nature of the calfskin leather used to make this bag.
This khaki green shade is then paired with gleaming gold hardware for the iconic YSL logo and the sliding chain strap, with a shoulder pad for ultimate comfort. This strap is so versatile because it can either be worn on the shoulder or across the body – just perfect.
2. Kate Tassel Leather Wallet on a Chain
The collection of 'Kate' YSL bags is a best seller, and we particularly love this Kate Tassel Leather Wallet on a Chain. This wallet on a chain is the ideal evening bag for formal events or just dinner out.
Crafted from buttery soft calfskin leather, this bag features the YSL hardware in gold on the front flap, as well as a glamourous chain tassel to add a little extra sparkle.
Inside the bag, you will find an interior zip pocket and card slots too, while the crossbody strap is detachable so the bag can be worn as a clutch as well.
3. Small YSL Monogram Leather Satchel Bag
There are several satchel-style bags available from Saint Laurent, including the famous Sac de Jour, but we really love this Small YSL Monogram Leather Satchel Bag, available for just $2,390.
The rectangular shape of the bag is decorated with striped, diamond, and chevron quilting to create a totally unique design. Of course, the YSL hardware sits front and center, while the sliding leather and gold chain strap can be worn on the shoulder or across the body.
This chic bag is available in a wide range of different colors so you are bound to find a shade that suits you.
4. Rive Gauche Linen & Leather Tote
This spacious linen and leather tote references the very beginnings of the Yves Saint Laurent brand.
In 1966, Yves Saint Laurent himself opened a ready-to-wear boutique in Paris named 'Saint Laurent Rive Gauche' which translates to 'Left Bank' – the left bank of the Seine was known as the artistic part of Paris.
This stunning linen and leather tote is so versatile with its neutral color and so practical with the expandable sides and interior zip pocket. This handy tote bag has quickly become one of the best YSL handbags out there.
5. Smooth Leather Sunset Medium Chain Bag
The YSL Sunset bag may just be your dream bag because of its elegant and sophisticated silhouette and minimalist decoration.
This calfskin bag is available in many different colors, but we love this beautiful pale grey shade that is guaranteed to suit a whole range of looks.
The exterior is decorated with the YSL monogram in gleaming gold and leather encased key chain, while the interior is fitted with two central compartments and a slip pocket – so handy and practical. The gold chain and leather strap slide to transform this bag from a shoulder bag to a crossbody bag.
We hope you found this article answering the question, does YSL go on sale helpful! For more luxury fashion content, check out the links below.
Get more luxury fashion ideas
25 Best Iconic Designer Shoulder Bags To Invest In 2022
Does Chanel Go On Sale? Yes, But It's Complicated
YSL Vs Gucci: Which Luxury Brand Should You Choose?