8 Different Types Of Loafers For A Classy, Elegant Look
We only feature products that we hope you will love. We may earn a commission if you decide to make a purchase through our links, at no cost to you.
Loafers are steadily rising in popularity thanks to social media's current It girls, and it's time for you to join the bandwagon too. Check out the 8 different types of loafers for women!
If you ever need to wear a pair of shoes that mean business and style, then a pair of loafers would be your best bet. Loafers have been around for literal centuries, and this shoe style is the definition of a timeless classic.
But what is a loafer, exactly? Well, loafers are a type of slip-on shoe that has no laces or fastenings. It's considered one of the most formal and comfortable types of footwear around, but it can be worn in many different ways, so it's not just for slouching around. Classic loafers are also pretty similar to moccasins, boat shoes, and monk straps.


Thanks to the rise of academia aesthetic (where people dress up in preppy schoolgirl outfits) that has been going around for quite some time now, loafers have entered the spotlight once again.
The best thing about loafers is that they go with everything from jeans to skirts, to dresses and even jumpsuits. It can be worn in a casual setting or even formal wear. Their slip-on design makes it super easy to wear and take off, which makes this a favorite for many.
Below, we'll talk about the different types of loafers for women to give you a better understanding of what this shoe style is all about. All of the shoes featured below are shoppable, so if you see something that you like, simply click on the photo and it will take you to the retailer's website!

The Different Types Of Loafers
1. Bit Loafers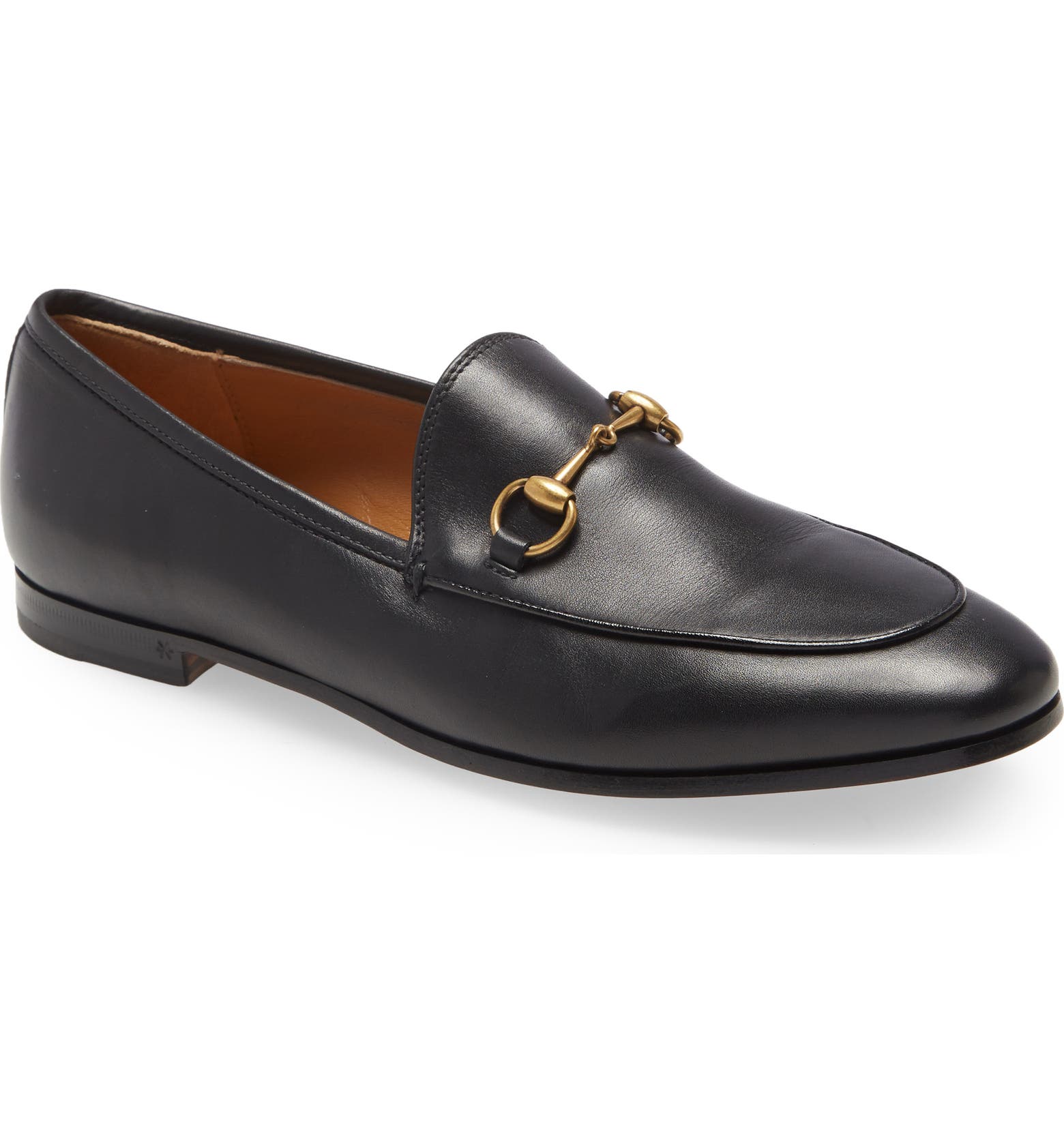 Bit loafers (and horsebit loafers) have been a staple of the business casual wardrobe since their introduction in 1953. In fact, this particular loafer style is one of the most beloved offerings by the Gucci brand!
The name derives from the horsebit snaffle, which sits in the horse's mouth when riding.
Since its introduction, the bit loafer has become the unofficial business casual shoe that was a favorite of many, especially those who were working on Wall Street.
Its popularity stems from its simplicity: it is a classic shoe with timeless appeal, available in a variety of colors and materials including calfskin, suede and velvet.
While horsebit loafers are typically made of leather, you can also find them in suede and nubuck. As for the hardware, a metal bar will run across the top of your shoe. The strap is usually made out of some metal and has a buckle on it to secure your foot inside.
There are many different styles and colors available for horse bit loafers — you can go with a classic black or brown color or opt for something chic like nude or cream. It's definitely time for you to add a Gucci loafer (or two) to your wardrobe!
2. Slipper Loafers i.e. Flat Mules
When you're looking for a shoe that's easy to slip on, look no further than slipper loafers.
These are basically just mules, which means the terms are interchangeable. So you can say "slipper loafers" or "mules," and everyone will know what you mean.
Either way, these casual shoes are best for leisurely activities and can be worn with anything from suits to shorts. They can also be dressed up or down depending on the occasion you're attending, and they're perfect for going out when you want to look stylish without being too formal.
And they're not just convenient — they're also incredibly comfortable! The insoles of these loafers are usually padded with soft foam that feels great against your foot as soon as you put them on. It's like walking on clouds!
Slip on these casual loafers with a suit or any other type of professional attire—they'll add flair without taking away from your outfit!
3. Lug Sole Loafers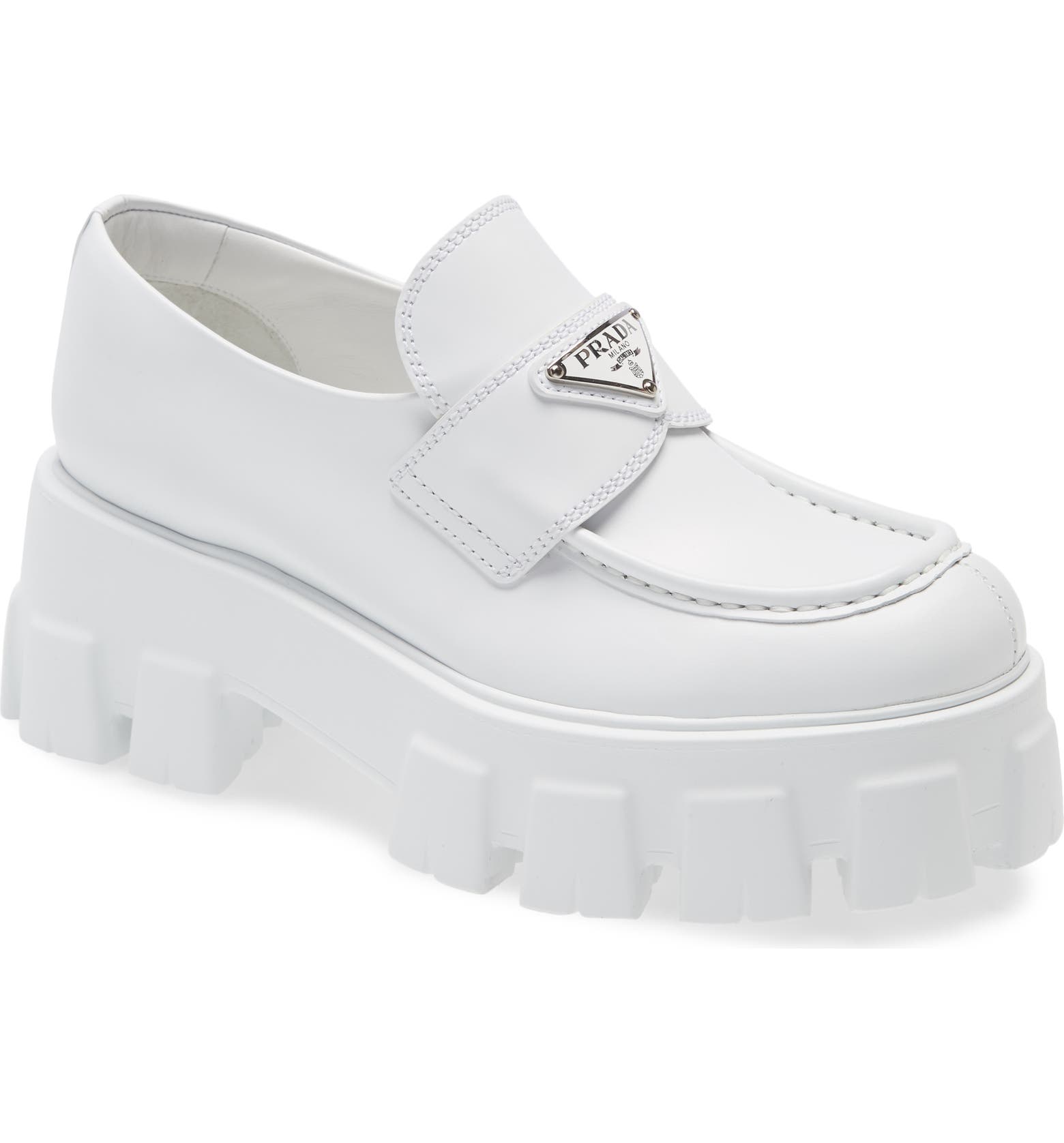 For a style that will keep you grounded and supported, look no further than lug sole loafers – also known as platform loafers. These loafers have a thick rubber sole that has deep indentations in a pattern designed to provide good footing and additional height.
This style of "chunky" casual footwear is incredibly trendy these days!
4. Penny Loafers
The penny loafer is a classic, iconic shoe design with a history as rich as its leather. This design has been around since the 1930s, and its unique name can be traced back to this time.
Back then, pay phones cost a paltry two cents — just enough to earn you an emergency phone call if you were out and about without any change. The loafer design allowed just enough space for a penny in each shoe, ensuring that you'd always have a way to make an emergency call if you needed it.
Since then, these business casual shoes with a decorative slotted leather strip have become synonymous with elegance, luxury and comfort. It's an easy shoe that's perfect for slipping into after work or on your way out for dinner with friends!
Today, many shoe brands and fashion retailers carry on this tradition by making their own penny loafers with an elegant slotted design that allows you to keep your change close at hand — and look good doing it.
5. Driving Loafers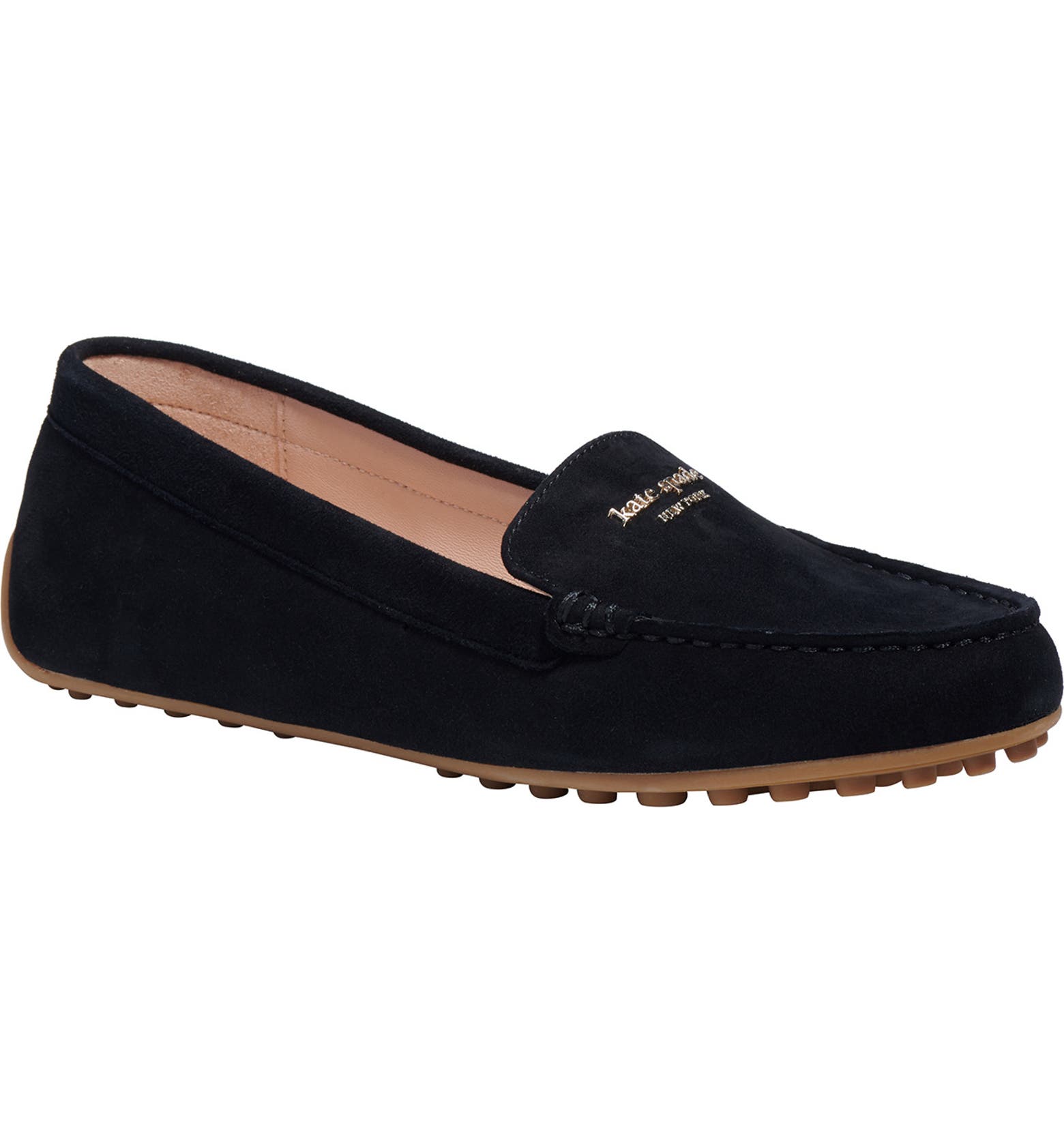 Driving loafers are a unique style of shoe that was created in Italy in the early 1960s. The name is derived from the fact that they were designed to be used for driving cars, in response to the discomfort that many men and women felt while driving.
This loafer style is characterized by its rounded toe, which allows for greater comfort while stepping on the gas pedal. The upper portion of the shoe is made from leather or suede, with a rubber sole for traction on wet surfaces. It also provides warmth for your feet in colder weather conditions.
If you own one pair of these shoes, you'll find yourself wearing them frequently when driving or commuting to work by car. They're perfect for pairing with dress pants or jeans and can be worn with suits as well! But if you want to wear this with casual outfits, you can definitely do it.
6. Tassel Loafers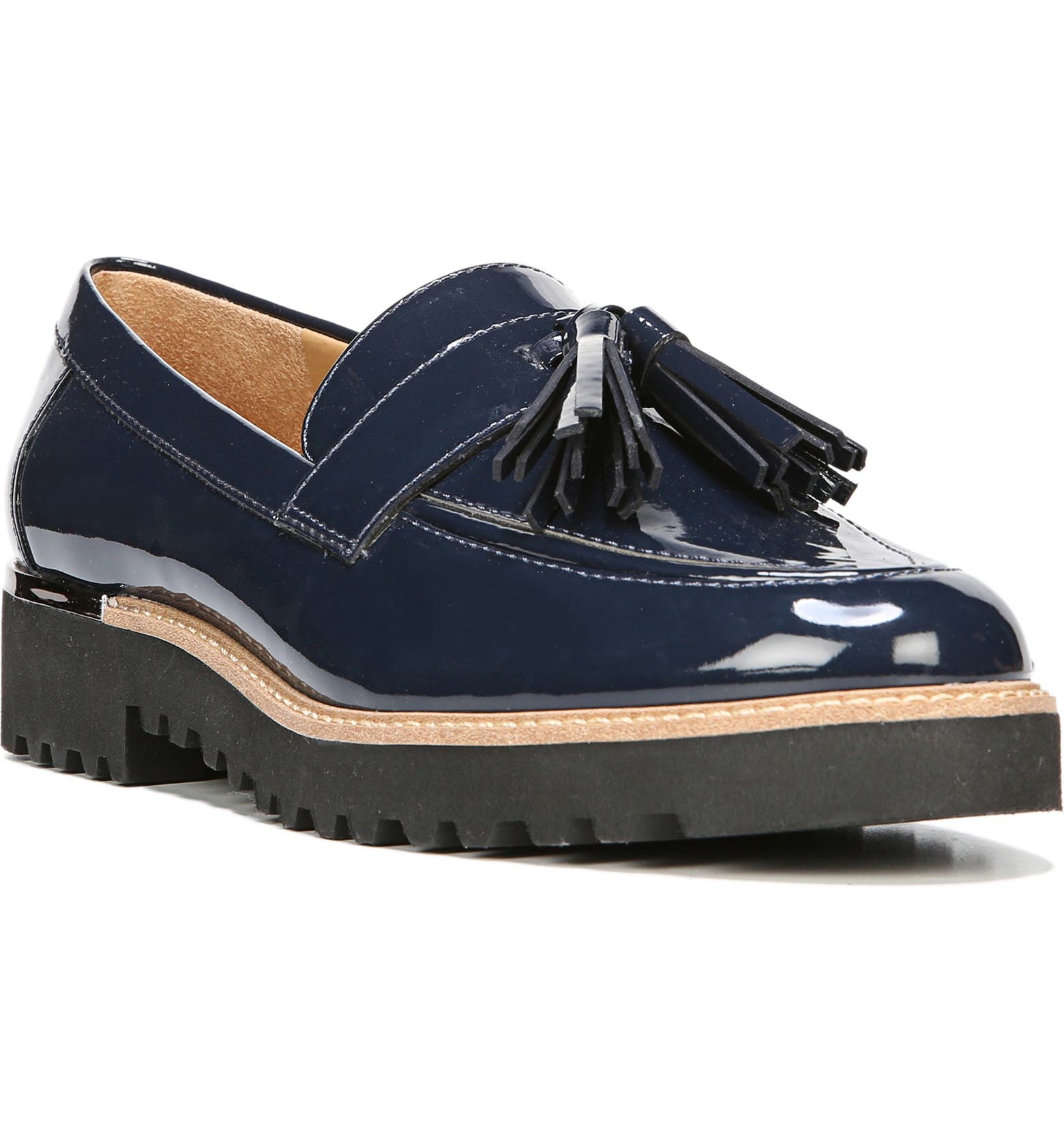 The tassel loafer is an American invention introduced to the footwear market after the Second World War. It's a laceless shoe that has a decorative, distinct leather tassel hanging from the top.
These shoes were originally called "tasseled loafers," but after they became popular in Hollywood, the name was shortened to just "tassel loafers." It's a cute shoe style that will bring fun to your overall look!
These days, you can find tassel loafers everywhere—from department stores like Nordstrom, to e-commerce websites like Net-A-Porter or FarFetch.
7. Kiltie Loafers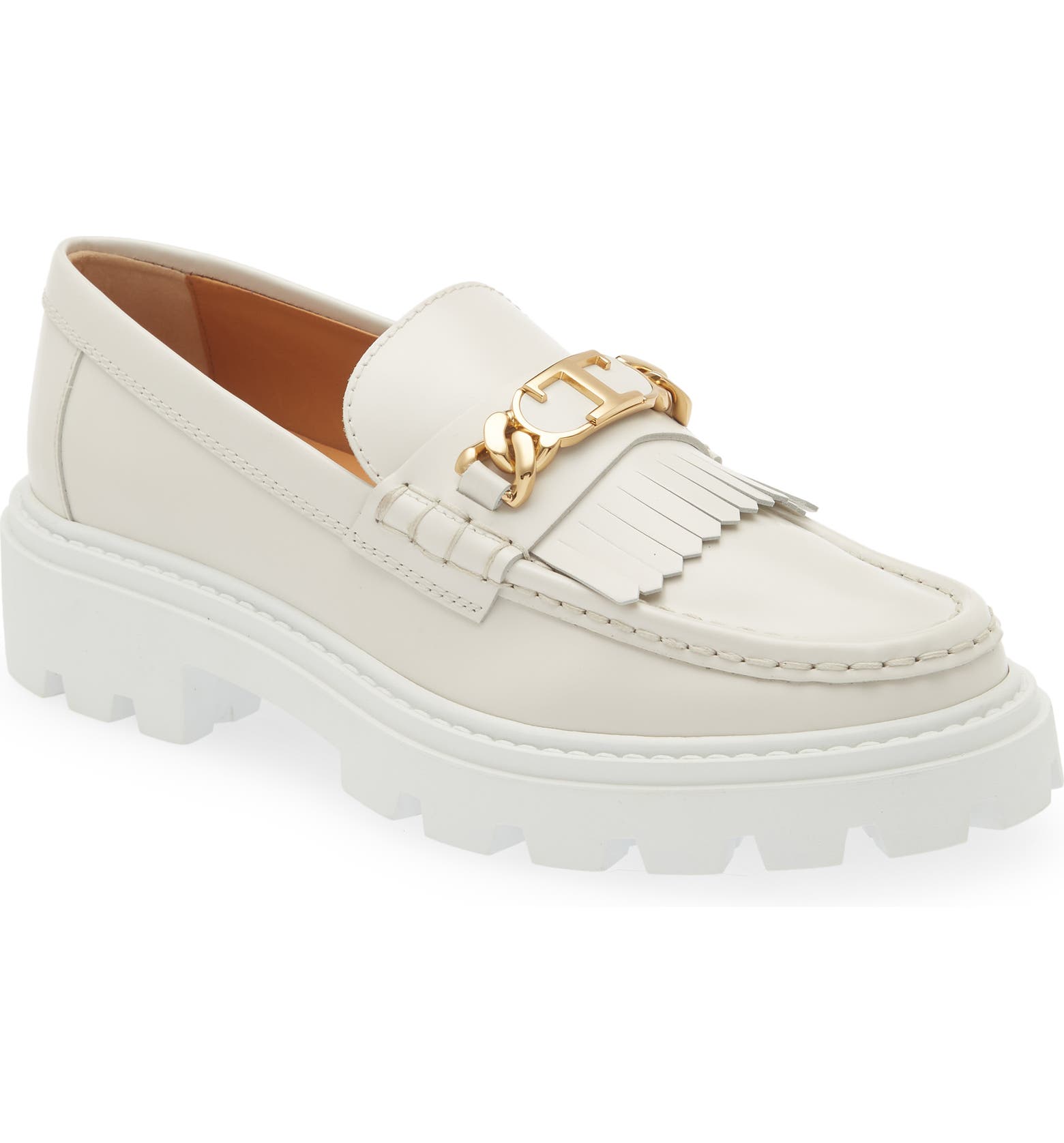 The kiltie loafer is quite similar in style to the tasseled loafer, except for this time, the slip-on shoe has a decorative fringe band instead of a tassel.
These comfortable shoes are perfect for summertime wear and will give you an effortlessly chic look that you'll love! Wear this with a breezy button-down shirt and your favorite trousers for an elevated business-casual look.
Kiltie loafers often look best with a slight heel.
8. Slingback Loafers
These black leather loafers are a little more daring than your classic loafer, but they're still just as classy.
The strap around the back of the heel is an attempt to make it easier to slip on and off, but it's also a style statement. The strap makes these shoes feel more modern and fresh while still maintaining the casual look that you love so much.
The slingback style adds a new element of fun to the classic loafer and makes it easy to slip on and off at work or on the go. These loafers are also great for dressing up jeans!
Another feature of the slingback loafer is that it might have buckles on it, depending on the design. This will give the shoe some character and make it look even more stylish than before.
And there you have it; 8 different types of loafers for women. We hope you found your next shoe style from this list! And if you're still on the hunt for more fashion tips and inspiration, check the posts down below.
Get More Fashion Ideas
25 Best Designer Shoes To Invest In 2022 (And Wear For Years)
9 Best Shoes To Wear With Wide-Leg Pants
25 Best Designer Shoes & Heels For Wide Feet That Are Super Flattering